Have you ever purchased a prepackaged bag of greens from the grocery store and noticed that some spinach leaves look different than others? Some are crinkly, while others are smooth, some of the spinach leaves are very small, and others are quite large. Learn the difference between regular spinach vs baby spinach, ways to grow your own at home, and how to make a healthy recipe.
Green vegetables have become all the rage these days now that we understand that they have the highest concentrations of fiber and antioxidants.
Greens like Swiss chard, kale, and spinach are all excellent additions to the diet, and they taste great raw or cooked in a veggie lasagna or quinoa spinach salad. They are also an ideal addition to the home garden, and spinach is easy to grow.
Whether you decide to grow your own spinach or simply want to purchase fresh spinach at the market, it's a good idea to understand the different varieties.
Some are fast-growers, and others produce a higher yield. There is also a difference in flavor and texture, depending on the type. Whichever leafy green ends up being your favorite, it is a great addition to your diet and garden.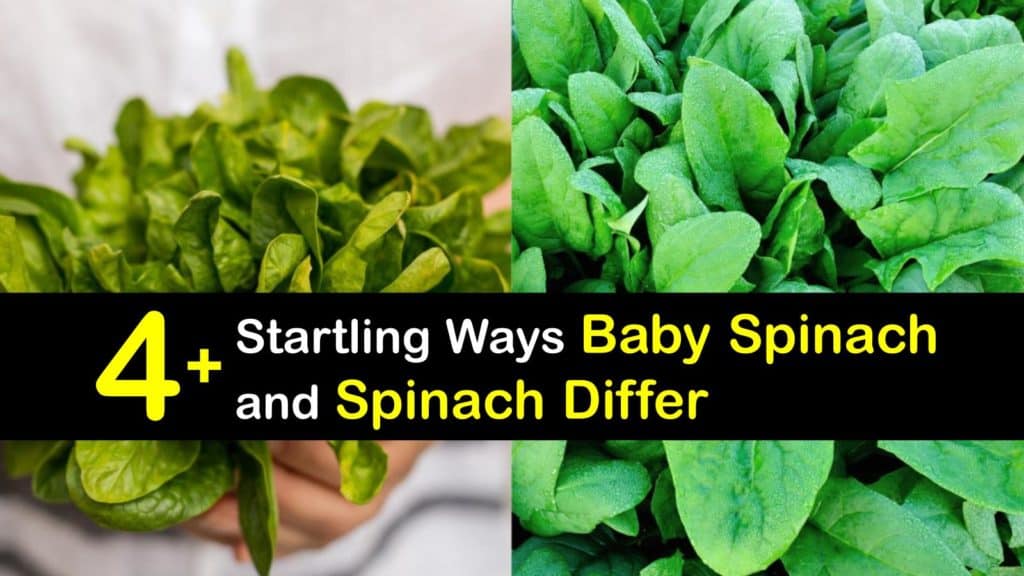 Spinach and Baby Spinach
There is often confusion between varying leafy greens since they sometimes have a similar appearance. However, nutritional values and flavor vary.
Explore how spinach and baby spinach differ in taste and health benefits and how to grow your own to use in delicious recipes.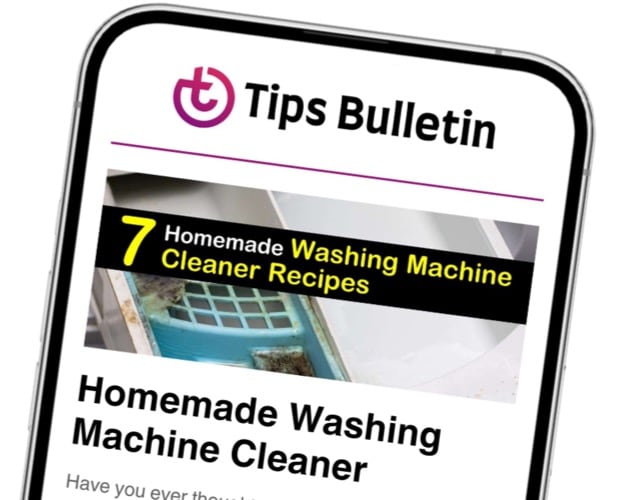 Finally, an email that Transforms Your Home.
Get the latest home and garden tips from our experts, delivered straight to your inbox.
Difference between Spinach and Baby Spinach
There is nothing like the freshness of bright green spinach leaves, and their mild, sweet taste is the perfect balance for a variety of dishes. But, how many types of spinach are there, and is there a difference between spinach and baby spinach?
There are actually three main types of spinach, savoy, semi-savoy, and smooth-leafed. Savoy spinach is the most productive, handles cold weather, and has crinkly, low-growing leaves.
Semi-savoy spinach has leaves that are slightly less crinkly than savoy. It grows upright and is bolt and disease-resistant.
Smooth-leafed spinach has smooth leaves that are easy to clean and commonly used for canning and freezing.
Baby spinach is the young version of any smooth-leaf variety of spinach. They are the youngest leaves you pick when the plant is still small and immature. The leaves are more tender than mature spinach, and they have a sweeter flavor.
Substitute for Baby Spinach and Spinach
You have your heart set on tossing baby spinach leaves into a leafy green salad with cucumbers and tomatoes, but discover that all you have on hand is regular spinach.
Is mature spinach a suitable substitute for baby spinach? Find out which greens are substitutes for both spinach types and ways to use them in recipes.
All spinach types are interchangeable in a variety of raw and cooked dishes, but the texture varies. Savoy and semi-savoy types have crinkly leaves, while smooth-leaf varieties and baby spinach have flat leaves.
All dark green lettuces are substitutes for raw spinach in salads. Beet greens, turnip greens, kale, and Swiss chard are good choices for dishes, but they require a little more cooking time. Chinese spinach is another option, but it has a milder flavor than regular spinach. Spinach is a substitute for collard greens or kale but know that the taste is a little different.
Nutritional Differences of Spinach vs Baby Spinach
While both mature and baby spinach are relatively the same, some nutritional differences are worth noting. Discover which vitamins, antioxidants, and minerals these plants have and which type is more beneficial to your health.
Spinach is low in carbs, calories, and cholesterol. Both types are sources of iron, calcium, magnesium, and potassium, which play a role in maintaining blood pressure and heart disease prevention.
They also contain vitamin K, niacin, and folate and are high in antioxidants like lutein and beta-carotene. Some studies show that baby spinach is more concentrated than mature spinach and has more vitamin C, flavonoids, and carotenoids and lower levels of oxalic acid.
It's important to avoid eating spinach and other foods high in potassium if you have kidney problems since they are rich in oxalate and may lead to kidney stones.
How to Grow Spinach and Baby Spinach
Since the main difference between spinach and baby spinach is when you harvest it, growing your own is a great way to enjoy both types. Start your spinach from seeds and care for your leafy greens until you're ready to harvest them.
In early spring, when the soil is easy to work, prepare the garden or container for planting. Spinach is a cool-weather plant, so temperatures under 70°F are necessary for germinating spinach.
Choose a full sun location and make sure the soil is well-draining. Sow the seeds a half-inch deep and cover them with dirt. Water them well, and do not let them dry out as they germinate.
Once the seedlings appear, thin them so they are three to four inches apart. Spread mulch around the plants, water them regularly and harvest as needed.
Making a Healthy Quinoa Salad with Spinach
One of our favorite ways to prepare spinach is to make a power salad with fresh spinach leaves, quinoa, cucumbers, and tomatoes. Combining greens and veggies with this nutrient-dense grain creates a delicious salad and superfood for a pick-me-up on a busy afternoon.
Rinse the quinoa with water and boil it in two cups of salted water in a medium saucepan for ten minutes. Drain the grains in a colander and set them aside to cool.
Combine the cooled quinoa, tomatoes, cucumbers, raisins, and fresh spinach in a large bowl. There is no need to cook or blanch the greens for this recipe, and any spinach is a substitute for baby spinach.
Prepare a vinaigrette in a smaller bowl by mixing olive oil, lemon juice, salt, and pepper. Pour the dressing over the quinoa spinach salad and toss it gently.
Popeye knew what he was doing each time he cracked open a can of spinach. These veggies are tasty and highly nutritious, and so versatile that they are delicious raw in a salad, sauteed with olive oil, or added to soup for an extra healthy kick. They are also one of the simplest plants to grow and harvest.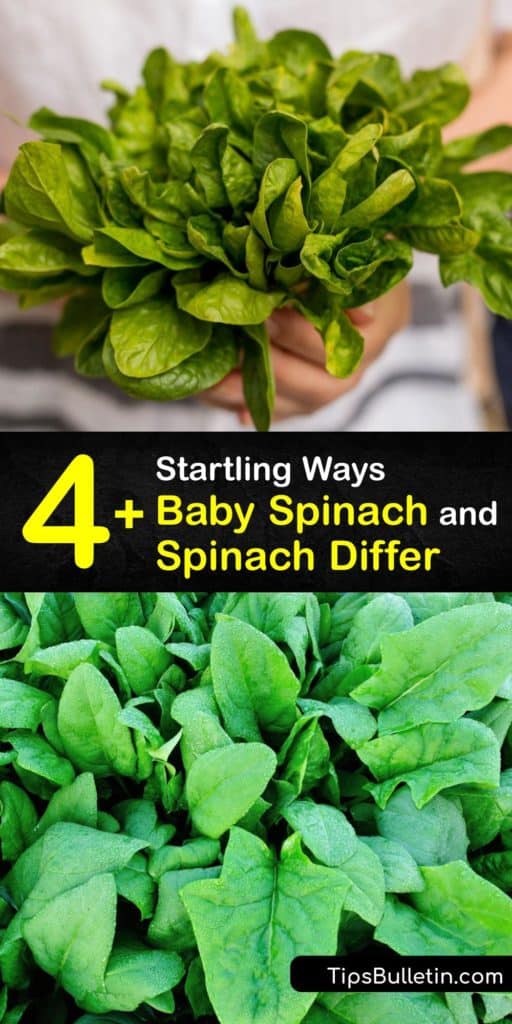 Now that you understand the main differences between spinach vs baby spinach and ways to grow and prepare these leafy greens at home, why not share our spinach nutrition and growing guide with your friends on Pinterest and Facebook?