Have you ever asked, "Are spring onions and green onions the same?" If so, you're not alone. In this article, we'll settle the spring onion vs green onion debate once and for all.
While the two names often get used interchangeably, there is a subtle difference between green onion and spring onion. The primary distinction lies in when each one is planted and harvested. However, the variation is so minimal that many people consider them the same.
Generally speaking, green onions and spring onions are both immature onions harvested before developing a large, round bulb. They belong to the genus Allium along with chives, garlic, leeks, scallions, and shallots.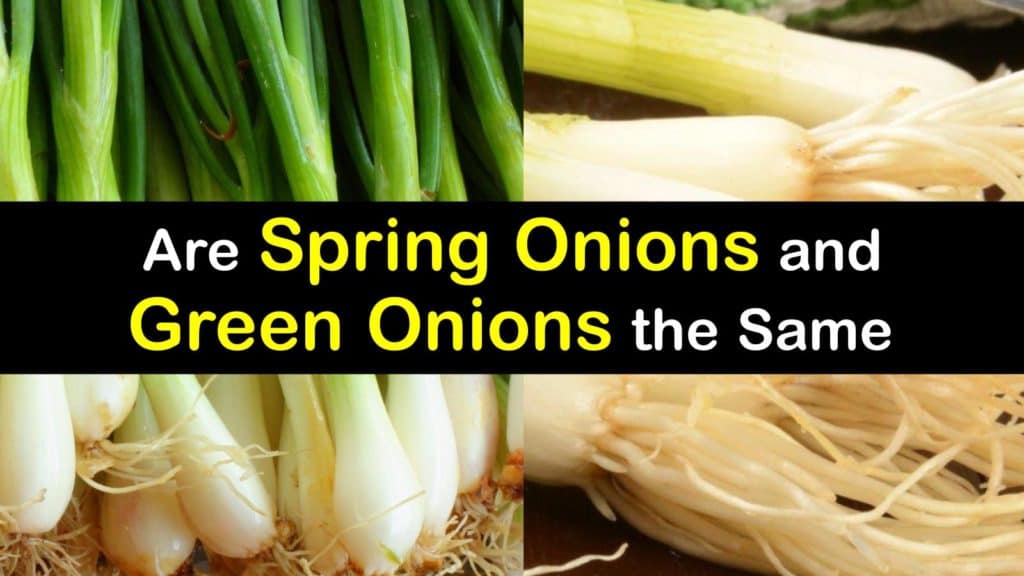 How I Determine if Spring Onions and Green Onions are the Same
Spring onions are usually more mature than green onions and have a stronger flavor. They frequently get used to garnish fresh salads, as a topping for baked potatoes, or cooked in Asian stir-fry recipes. Read on to discover how to tell green onions and spring onions apart and the best uses for each one.
It's a common question in the grocery store's produce section: "Is a spring onion the same as a green onion?" The answer is, not quite. Both types of onions produce edible green leaves and small white bulbs. They have a delicate onion flavor and are usually served raw or lightly cooked.
To understand the difference between green onion and spring onion, it's helpful to know how onions grow. Most plants in the Allium family are biennial, which means they develop their roots and leaves the first year and produce flowers and seeds during their second growing season.
The large, round bulb is an enlarged leaf structure. Since that's the edible part, most gardeners grow bulb onions (Allium cepa) as annuals. The only perennial Allium cultivars are bunching onions (Allium fistulosum) and chives (Allium schoenoprasum). Are chives and green onions the same? While they are similar, they are different plants that have varying culinary uses.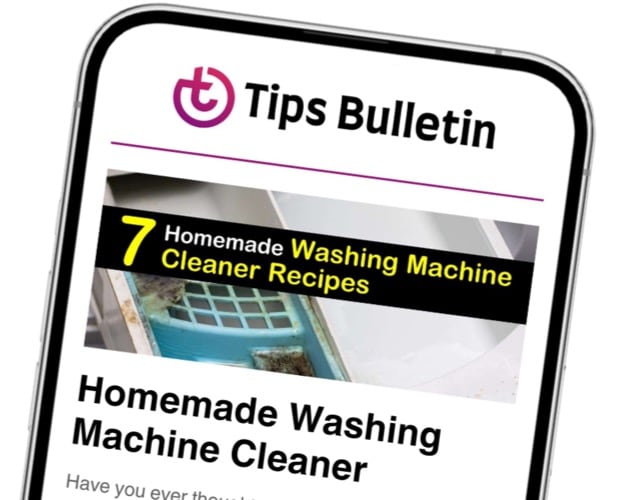 Finally, an email that Transforms Your Home.
Get the latest home and garden tips from our experts, delivered straight to your inbox.
Here's where common names sometimes make plant identification more challenging. The term "green onions" often gets used interchangeably with bunching onions. Other names for green onions are spring onions and scallions.
Technically, bunching onions are the non-bulbing Allium fistulosum. Are green onions the same as scallions? What exactly are scallions? Green onions, scallions, and spring onions are immature forms of Allium cepa.
Botanical Difference Between My Green Onions and Spring Onions
At this stage, you may start wondering, "What are spring onions, anyway?" For the most part, the green onions and spring onions at the grocery store are regular onions that get picked before developing a large bulb.
Spring onions typically get planted in the fall and overwinter in the garden or an unheated greenhouse. The young onions are harvested in early spring. Spring onions have a more pronounced bulb than green onions, and their green tops are still tender and edible.
Green onions are younger than spring onions, which is why they have a milder flavor. The white section at the base of the green stem hasn't started to swell yet or is just barely beginning to form a small, oblong bulb.
This super-simple recipe for crispy homemade potato skins is perfect for an easy-to-make appetizer or side dish. Whatever the occasion, they're sure to be a big hit.
Start with preheating your conventional oven to 400℉. Wash the potatoes to remove any residual dirt on the skins. Pierce each potato once with a fork, then bake them for an hour or until tender.
Let the potatoes cool for several minutes until they're safe to handle. Cut each potato in half lengthwise and scoop out the inner flesh, leaving a quarter-inch on the sides and bottom.
Next, place each potato half cut-side down on a baking sheet. Brush the skins with olive oil. Season with freshly ground salt and pepper to taste and bake for ten minutes. Remove the baking tray from the oven and flip the potatoes the other way. Bake for another ten minutes or until they're crispy and golden brown.
Take them out and sprinkle the shredded cheddar cheese inside each potato. Bake for two or three more minutes to melt the cheese. Garnish with the bacon bits, sliced green onions, and whatever other toppings you wish.
Cooking with My Spring Onions and Green Onions
Green onions and spring onions have a much milder flavor than mature onions. The white part near the base provides a more potent onion flavor, while the green stalks are mellower and less fibrous.
In addition to the slightly larger bulb, spring onions have a somewhat stronger flavor than green onions. However, they're still sweeter and mellower than full-grown bulb onions.
If you're only using the green tops, regrowing spring onions on your kitchen windowsill is a fun and rewarding DIY project. Cut the green stem where it turns white, and place the cut end in a container with just enough water to cover the white roots.
Within a few days, new green leaves start emerging. It's usually possible to get three or four more harvests before they stop producing fresh leaves.
Spring onions retain their flavor and texture well when cooked. Try this easy recipe for creamy potato and spring onion soup for the ultimate cold-weather comfort food.
Start by cutting the green tops off your spring onions. Coarsely chop the small white bulbs and set them aside. Finely chop the green leaves and keep them separate from the white parts.
Heat the olive oil in a large soup pot over medium heat. Add the chopped yellow onion and spring onion bulbs and sauté them until tender, stirring frequently. Incorporate the potatoes and chicken or vegetable stock and season with freshly ground salt and pepper to taste.
Turn your stovetop up to high and bring the soup to a boil. Turn the flame down to medium-low and simmer for 30-35 minutes or until the potatoes are soft, stirring occasionally.
Let the soup cool slightly, then purée it in batches using a blender or food processor. Reheat your soup in the pot before serving. Garnish with the chopped greens and enjoy with bread, crackers, a grilled cheese sandwich, or your favorite soup pairing.
My Best Substitute for Spring Onions
There are several different options for suitable alternatives if you can't find green onions or spring onions at the grocery store. Growing scallions indoors or in your garden is also possible.
Although they're different species, both chives and leeks are a fitting substitute for green onions because they have a similarly mild onion flavor. Chives are best to use fresh or lightly cooked since they quickly break down when cooked for extended periods. Leeks have a more fibrous quality and must be cooked before eating.
Red, white, or yellow onions also make an adequate substitute for spring onions. White onions usually provide the most potent onion flavor, while red and yellow are less intense.
Many people often wonder, "Are spring onions and green onions the same thing?" Although they come from the same type of plant as regular onions, spring onions generally have a slightly larger bulb and stronger flavor than green onions because they get planted in the fall for harvest in the early spring.
In contrast, green onions get harvested a few weeks after planting and before they begin forming a bulb.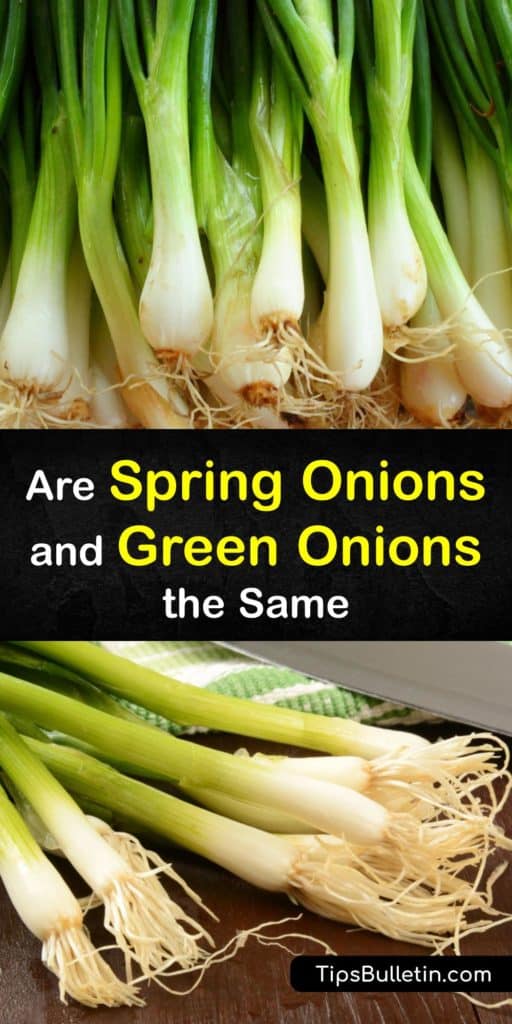 If you enjoyed learning about the difference between green onion and spring onion, please share this article about spring onion vs green onion with your friends and family on Facebook and Pinterest.