Ferns have a whimsical appearance that make them an excellent plant for filling spaces around the home. Their graceful fronds are stunning as ground covers or a garden ornamental focal point. We often think of ferns as a shade-loving plant, but many sun loving ferns thrive in a garden filled with sunshine.
You've probably spotted native ferns growing in organic matter in the woods. Still, there are many different varieties of ferns, such as the wood fern (Dryopteris) and polypodium ferns. Ferns come in a wide range of sizes, shapes, and colors, and some of them spread, filling empty spaces of the yard with ease.
Many types of ferns are easy to grow in full sun conditions, but the key is to provide them with consistently moist soil to prevent the plants from drying out. Many ferns thrive in the shade because the rich soil stays moist longer than in the sun.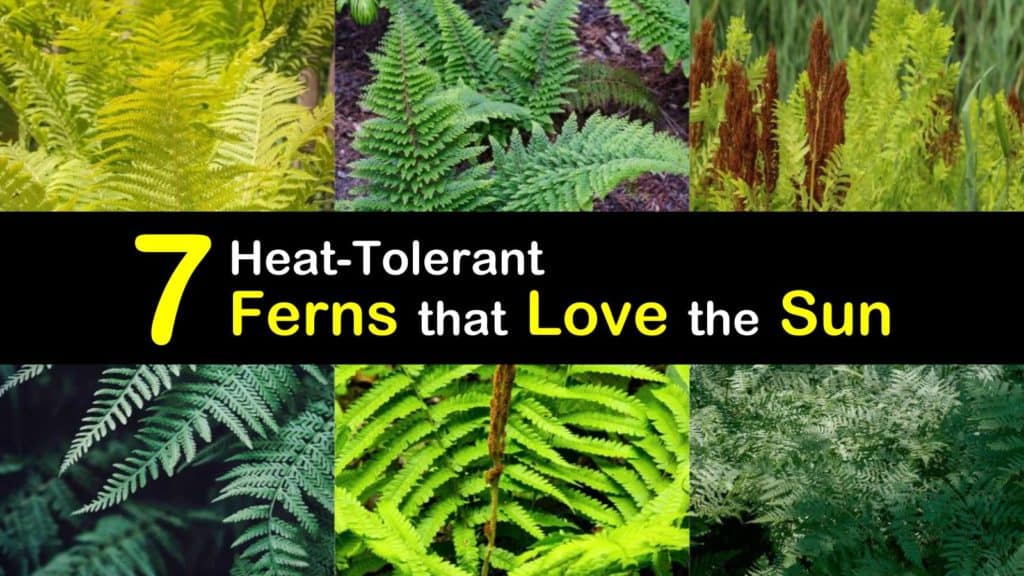 Growing Ferns in a Sunny Yard
While it's easy to grow ferns in sunny locations, there are a few steps to follow to ensure that they thrive. Sun-loving ferns rarely suffer from disease and pests and are generally easy to maintain, but they do require a little more attention than plants grown in the shade.
Can I Grow Any Fern in Full Sun?
Not all ferns tolerate full sun. Houseplants such as the Boston fern, or the Japanese Painted Fern and Christmas fern grow best in shady areas while the bracken fern prefers light shade to full sun.
Some fern varieties tolerate direct sunlight, but only if you plant them in consistently moist, fertile soil. It's essential to check the plant care tag for sunlight requirements before planting them in the yard.
Do Ferns Spread and Multiply?
Ferns multiply and spread in two ways. While some varieties spread through spores released from the underside of the fronds, other types spread through underground rhizomes.
These types are easy to divide and move to other locations, and is helpful as the fern matures. Use a spade to separate the clumps from the parent plant in three to four sections, and place them in an area with well-drained soil.
How Do I Grow Ferns in a Sunny Yard?
Check the care label for your plant to determine if they multiply and choose a sunny area of the yard where they can spread freely.
Ferns grow best in loose, loamy soil and need plenty of water to thrive. Spread mulch over the ground to prevent the plants from drying out too quickly and water them regularly.
Where is the Best Place to Plant Ferns?
Many fern varieties are spreaders and are great for natural edging around the home and other structures.
They require a decent amount of water to survive, so consider planting them near a water source such as a pond or stream. Try planting ferns alongside hostas and other moisture-loving plants to add variety to the yard.
Lady Fern (Athyrium filix-femina)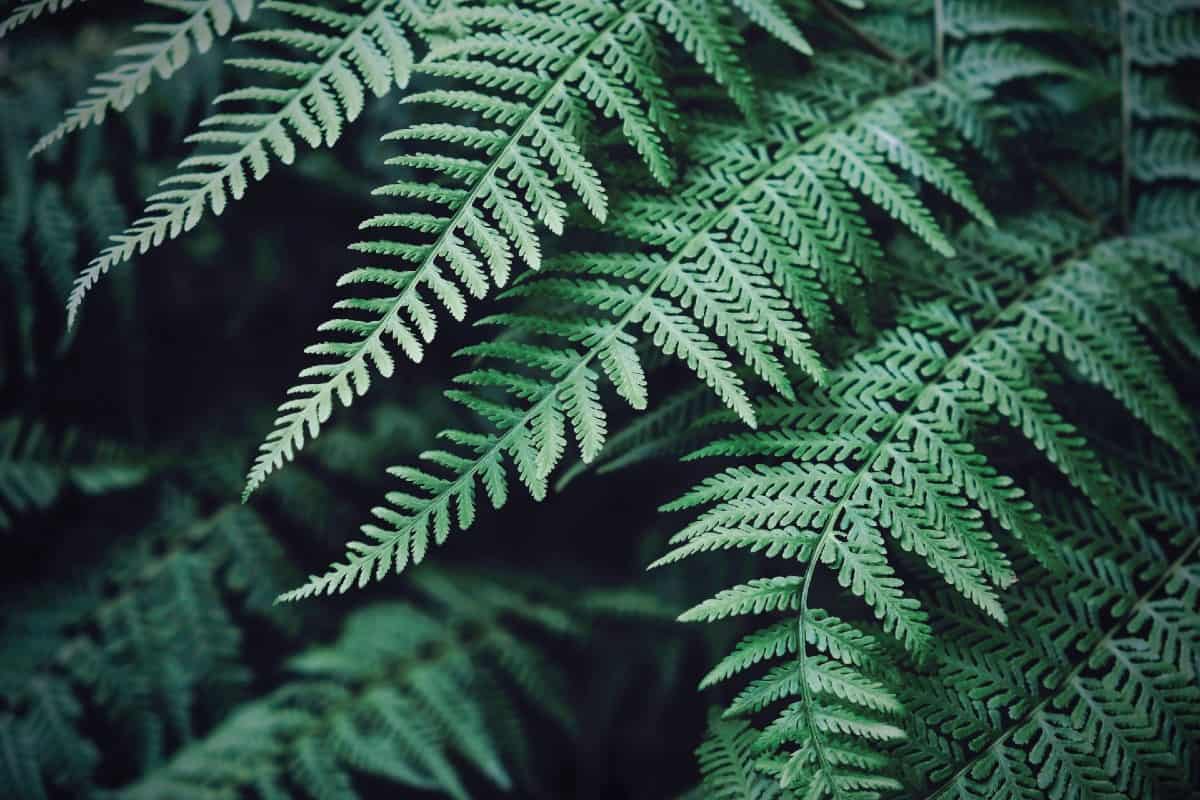 This soft texture North American native plant grows in large, dense clumps and is more drought and sun tolerant than many other ferns.
Its colorful green foliage is deer and rabbit resistant, and it grows well in part sun. The lady fern thrives in zones 4 through 8 and has a mature height of 18 to 30 inches tall.
Add some sun loving tropical perennials and annuals around this plant to give your yard an island feel.
Ostrich Fern (Matteuccia struthiopteris) – Sun Loving Ferns with Stunning Height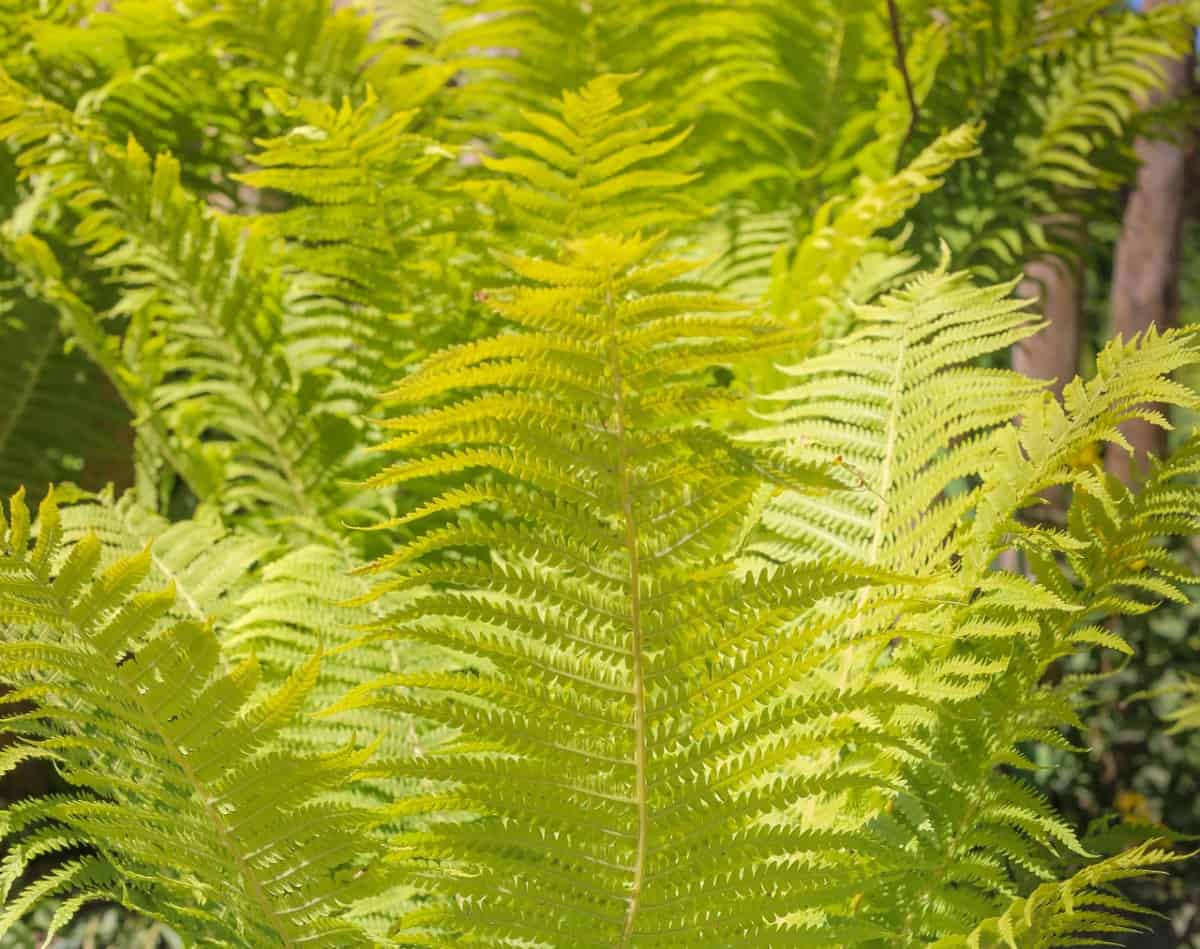 The ostrich fern has large upright fronds that resemble ostrich plumes. It produces numerous fiddleheads in the early spring with blue/green foliage and thrives in part or full sun.
This low maintenance perennial grows best in zones 3 through 7, and it grows 3 to 8 feet tall with a 5-foot spread.
Cinnamon Fern (Osmundastrum cinnamomea)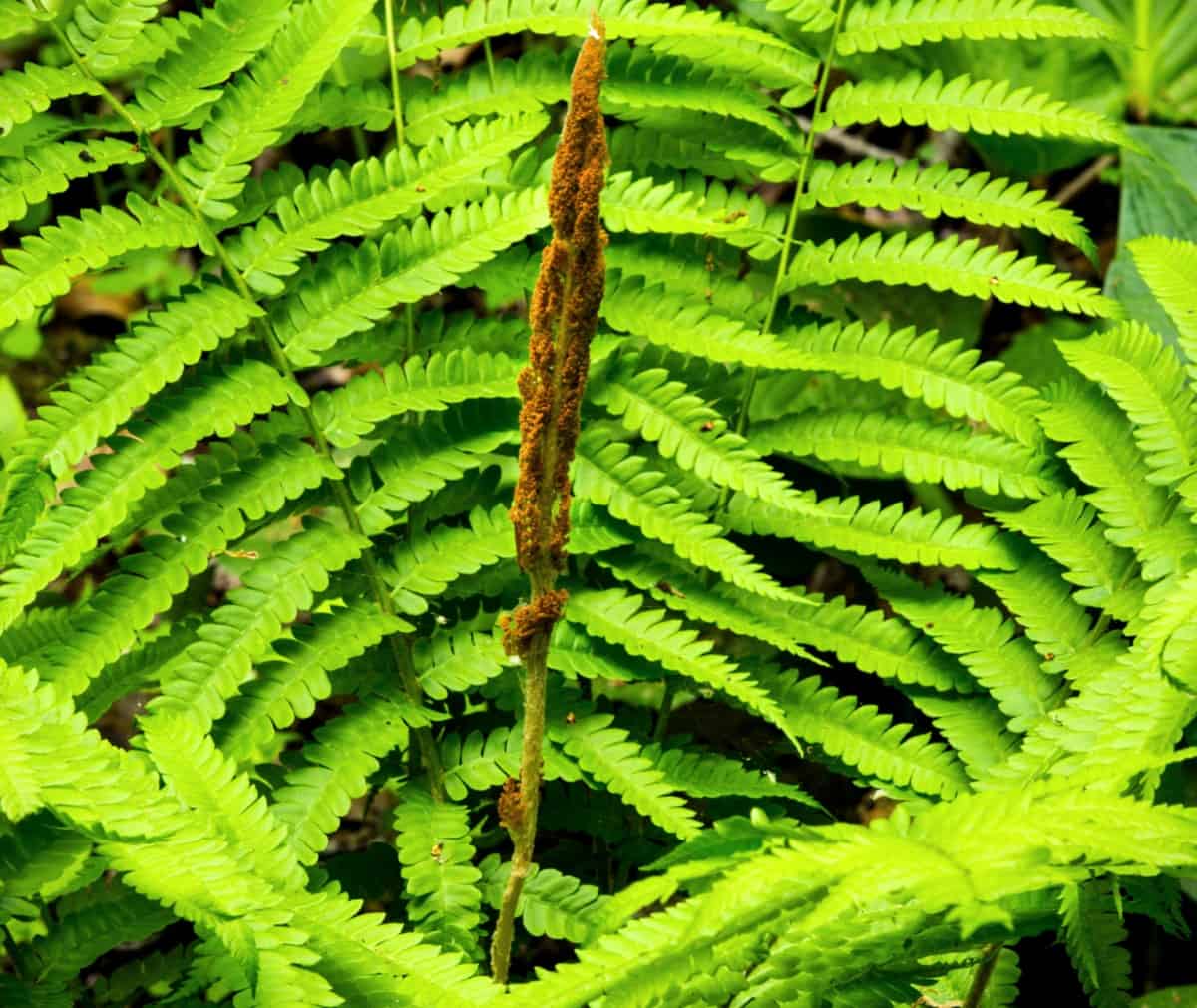 Cinnamon ferns are tall and elegant and form a vase-shaped clump of fronds. This low maintenance plant has colorful fall foliage and is deer resistant.
It grows best in partially sunny areas in hardiness zones 3 through 9 and grows 1 to 3 feet tall with a width of up to 3 feet.
Royal Fern (Osmunda regalis) – Sun Tolerant Ferns with Double-Cut Fronds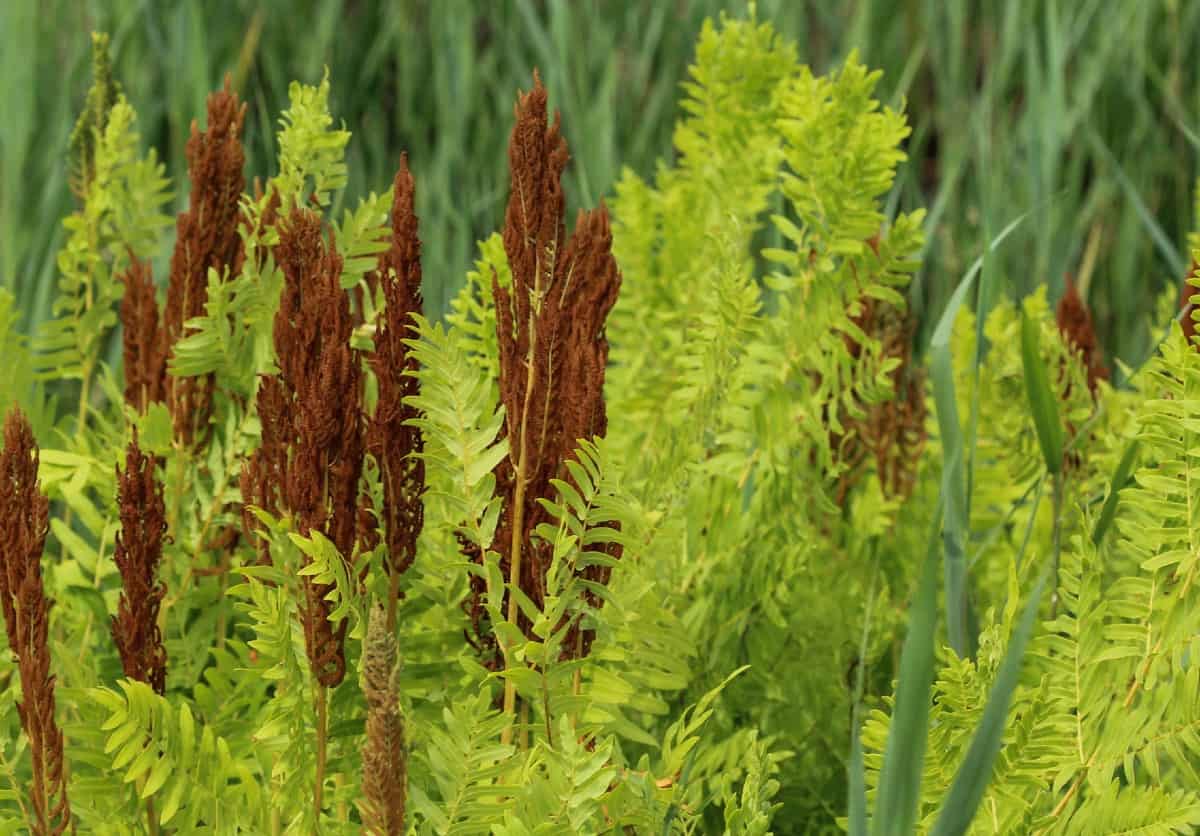 The bright green double-cut fronds of the royal fern make it unique. It is nearly maintenance-free and prefers having wet feet in moist soil. It tolerates partial sun, grows best in zones 3 through 9, and has an average height and spread of 3 feet.
For some variety, add some of the fastest growing shrubs for full sun near your royal fern. Be sure they don't mind wet soil, too.
Shield Fern (Polystichum)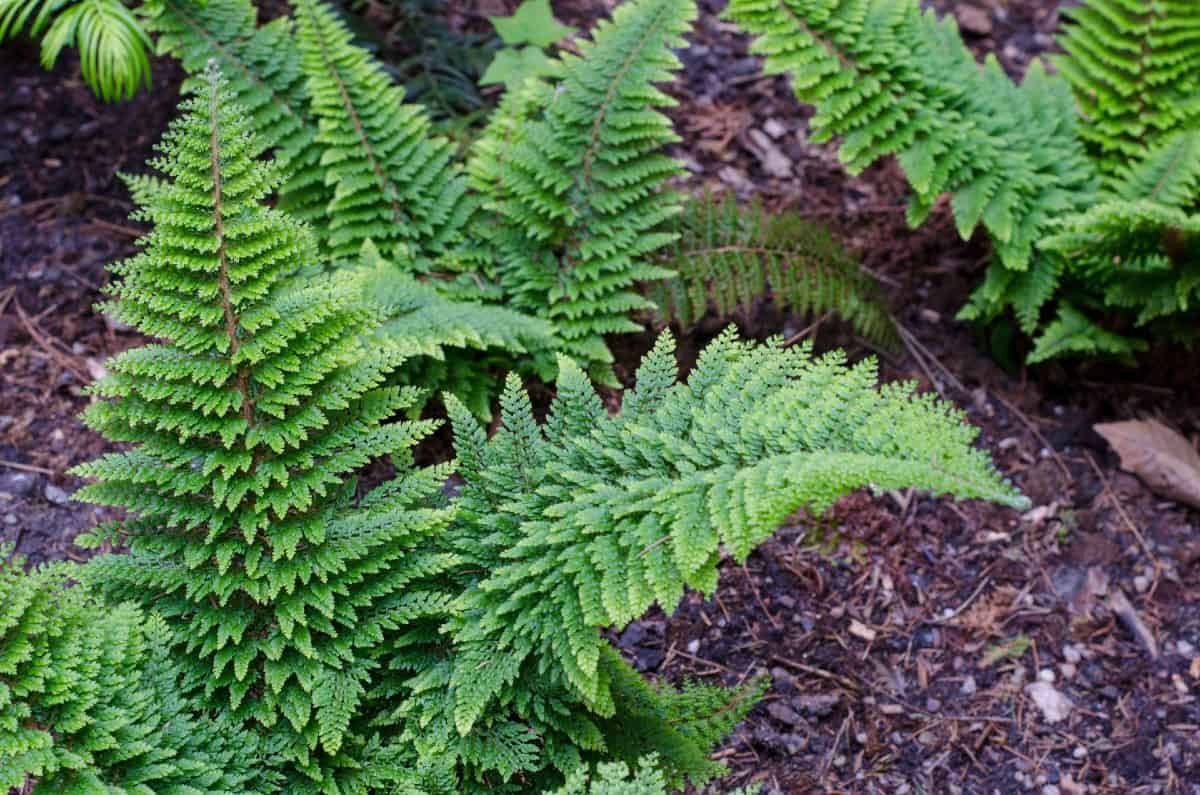 There are several different types of shield fern, such as the southern shield fern, and most types are evergreen for year-round interest.
It is a medium-sized fern with bright green, leathery fronds that reproduce by spores. The average height of this evergreen fern is 3 feet, and it thrives in zones 7 through 10.
To highlight the beautiful green fronds, add some of the best ground cover plants in front of these ferns. Flowers with bright reds, oranges, and yellows will look spectacular.
Maidenhair Fern (Adiantum) – Graceful Fern with Feathery Green Foliage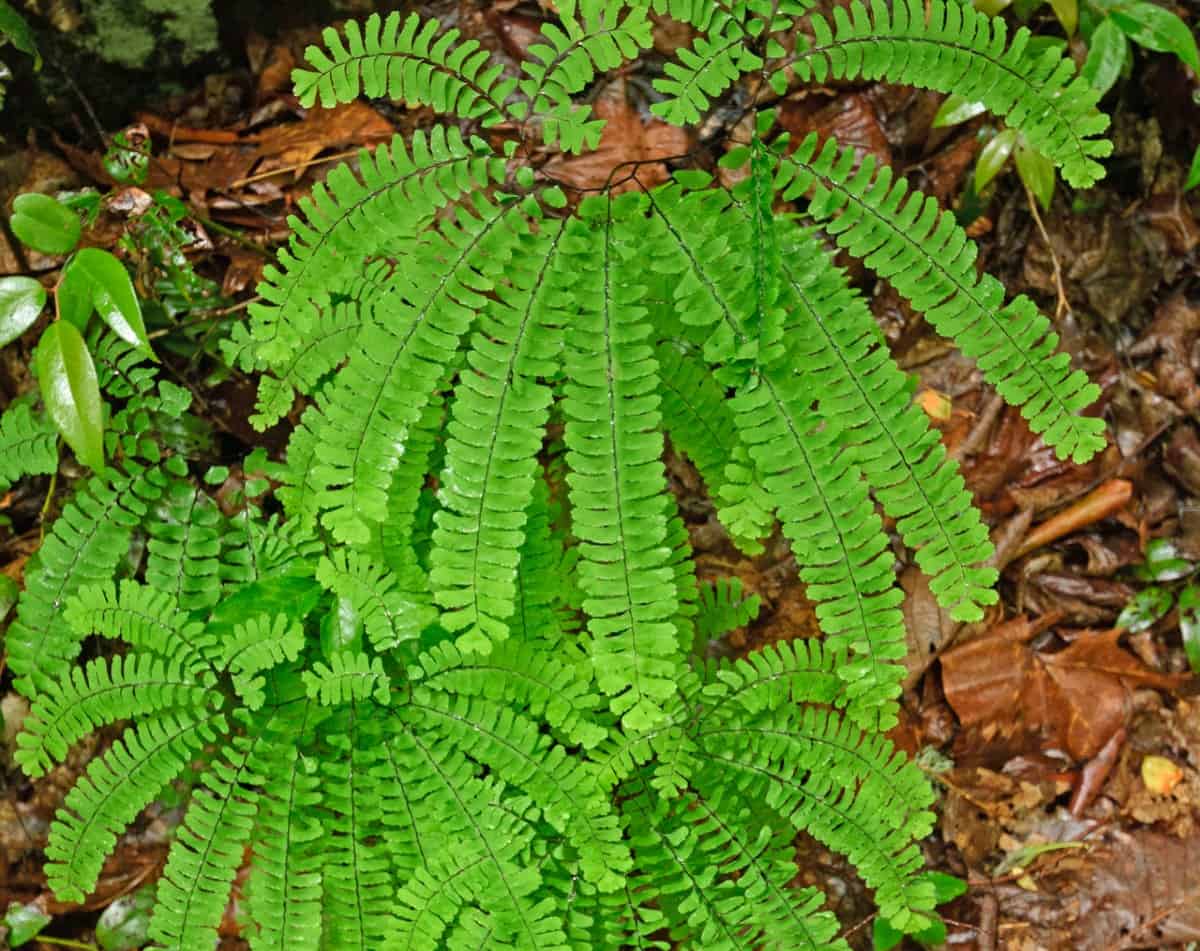 The maidenhair fern has graceful feathery green foliage, a mature height of 1 to 3 feet, and spreads up to 2 feet. It tolerates part sunny locations in hardiness zones 3 through 11. The blue/green leaves of these hardy ferns look stunning as a border plant when mixed with flowers that like full sun.
Bracken Fern (Pteridium)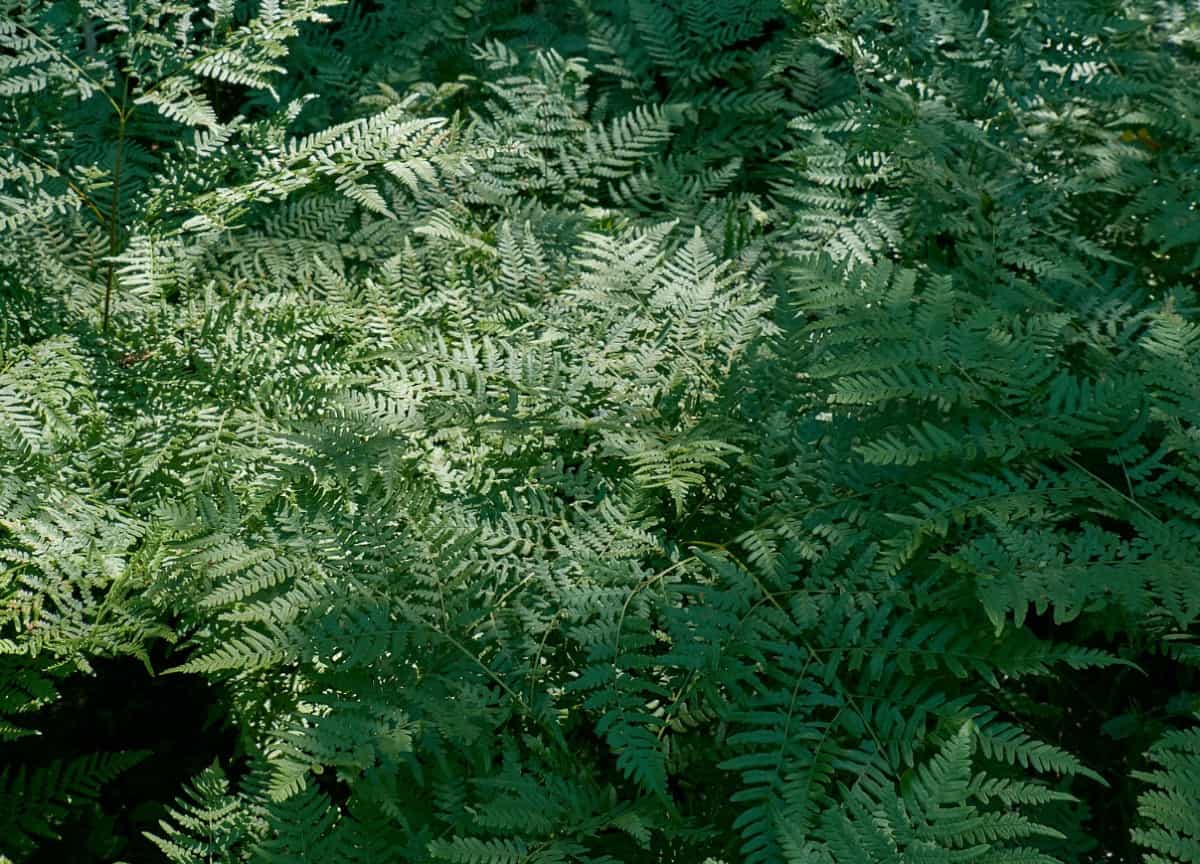 Bracken ferns are a competitive plant that spreads from both underground rhizomes and spores. It usually grows 3 to 4 feet in height but sometimes reaches up to 7 feet tall. It thrives in sunny locations with moist soil and grows best in zones 4 through 7.
It's easy to think that ferns only grow in full shade areas, but these lush plants are just as easy to grow in the sun.
The main thing to remember when growing these plants in sunny areas is to provide them with an adequate water supply. Give sun-loving ferns what they desire, and they reward you with vibrant foliage in varying heights of greenery.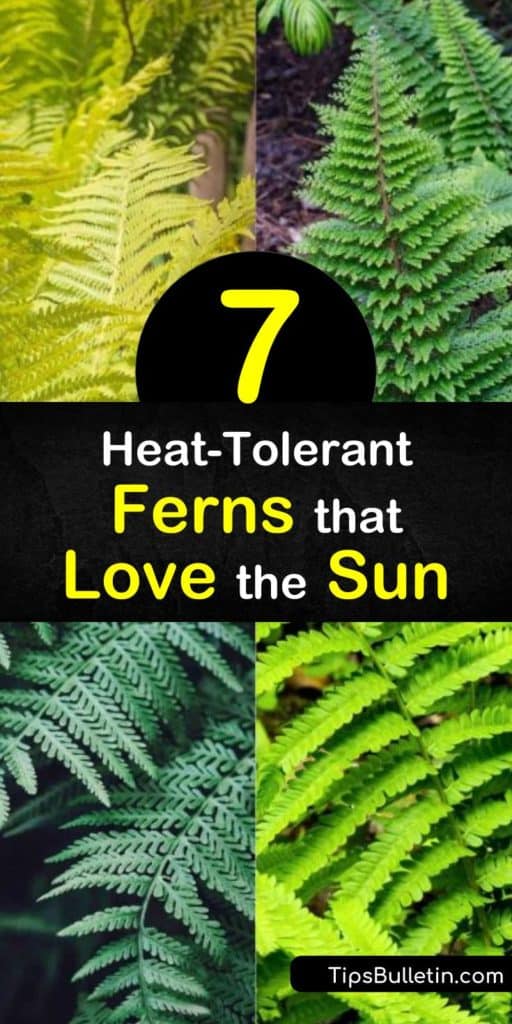 We hope that you fill your garden with sun loving ferns and enjoy the beauty of their gentle green fronds, and we'd love it if you'd share our sun-tolerant fern guide with your friends on Pinterest and Facebook.