Do you have a sunny area of your garden that's looking a little bare? Ground covers may be a perfect solution since they spread in sunlit areas as well as shady ones. Sun loving ground cover plants fill both cracks and open slopes with their leaves and flowers.
Whatever you may have thought initially, ground covers are often more than a carpet of green. Different species have leaves of varying colors and textures and flowers of distinct shapes and hues.
They grow at varying speeds and in different directions. Some varieties expand rapidly along the ground, while others put energy into sprouting upward.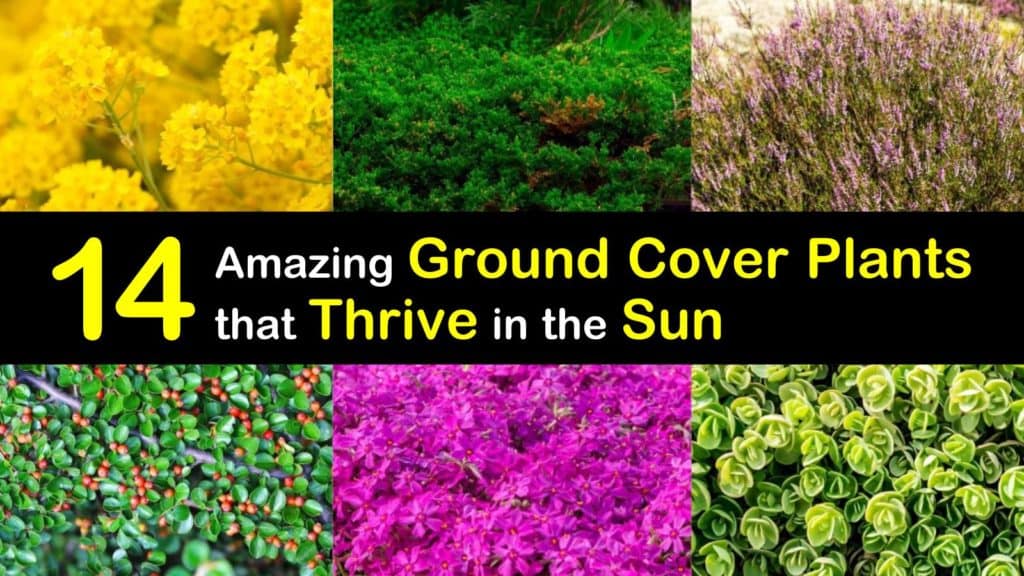 Ground Covers that Love Sunlight
You're sure to find a ground cover that suits your garden but be sure that you take great care if selecting some invasive ground cover plants. Some species have beautiful flowers and serve admirably as a ground cover but can easily take over a space and beyond.
Once you make your choices, confirm your intended use for the plant, for instance, as the edging for a flower bed or to cover a bare slope.
Although most ferns prefer shady areas, you may even find some ground cover ferns that don't mind some sun. There are a few ferns that grow in full sunlight. Add grasses and an assortment of annuals and perennials for a delight for all the senses.
Where to Plant Sun Loving Ground Cover Plants
These versatile plants stamp out weeds as lawn replacements or look beautiful in the cracks between stepping stones. They also make elegant edging or border plants or components of rock gardens.
The one constant is that these plants enjoy sunlight, preferably full sun. Some like moist soil while others prefer dry and some prefer acidic soil while others opt for alkaline.
How to Plant Ground Covers
Some ground cover plants will fill in nicely in front of full sun shrubs, while others act as a great border.
To give the plants the best environment in which to grow, remove weeds and grass from the site, mix in organic matter, like compost, and rake the surface smooth. Dig holes in your desired locations, following the planting instructions.
Carefully slide the plants out of their pots and stick them in the holes. Fill in the gaps with soil, then water thoroughly and distribute a layer of mulch. If you like, apply a slow-release fertilizer. For the first week, keep the soil moist.
Creeping Phlox (Phlox subulata)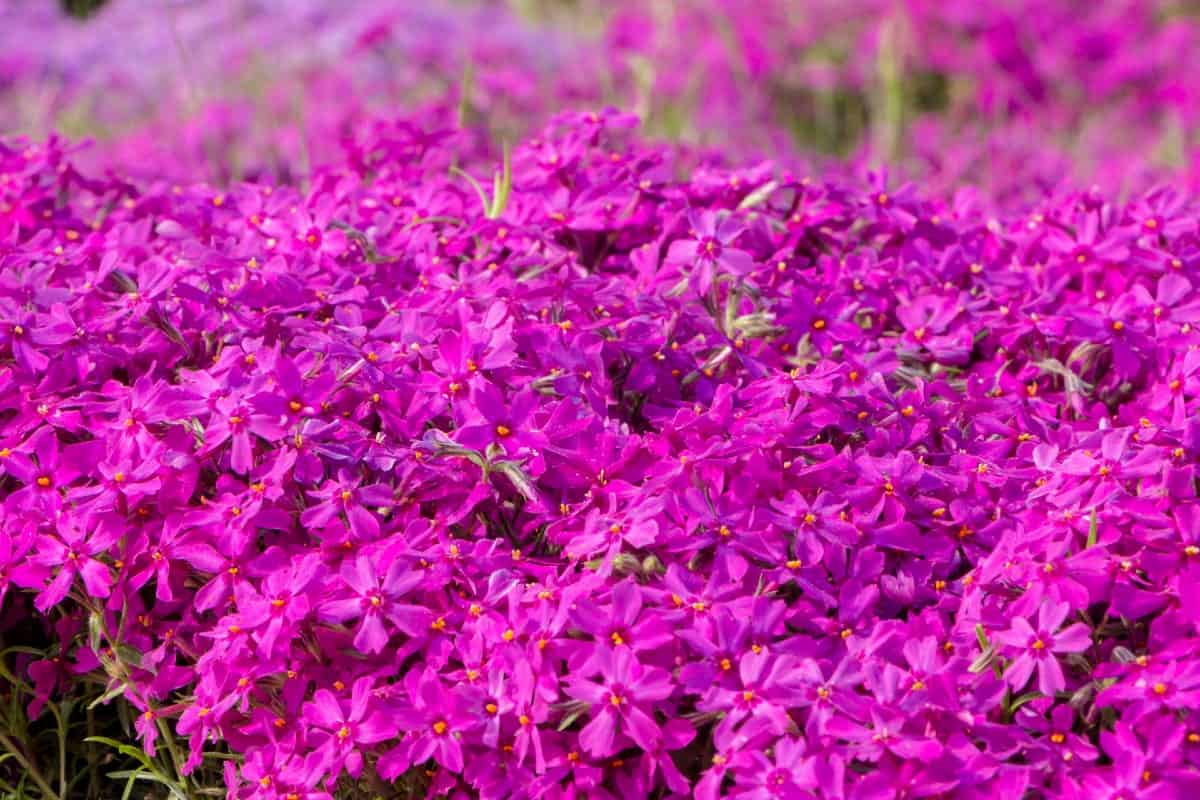 This semi-evergreen produces tiny green leaves and a dense mass of purple, white, red, or blue flowers. It makes an excellent slope or border plant, besides performing well in rock gardens and the cracks in stone paths.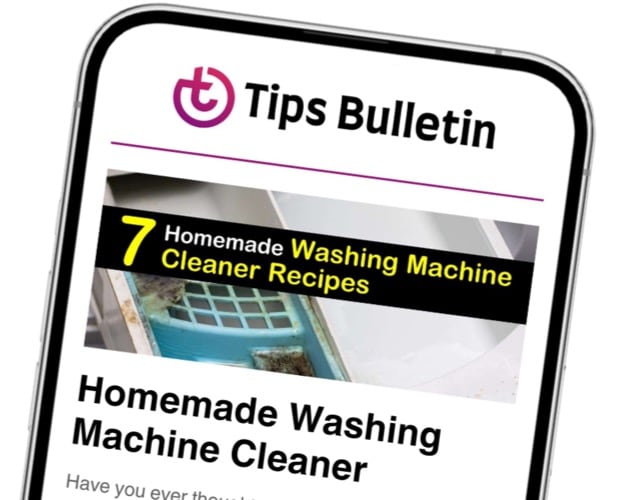 Finally, an email that Transforms Your Home.
Get the latest home and garden tips from our experts, delivered straight to your inbox.
Divide it every two to three years after it's bloomed in the spring. This butterfly magnet does best in full sun.
Creeping phlox enjoys moist, fertile, well-draining soil and tolerates clay. Water the plants once a week, and give it slow-release fertilizer in late winter or early spring.
Liriope (Liriope muscari)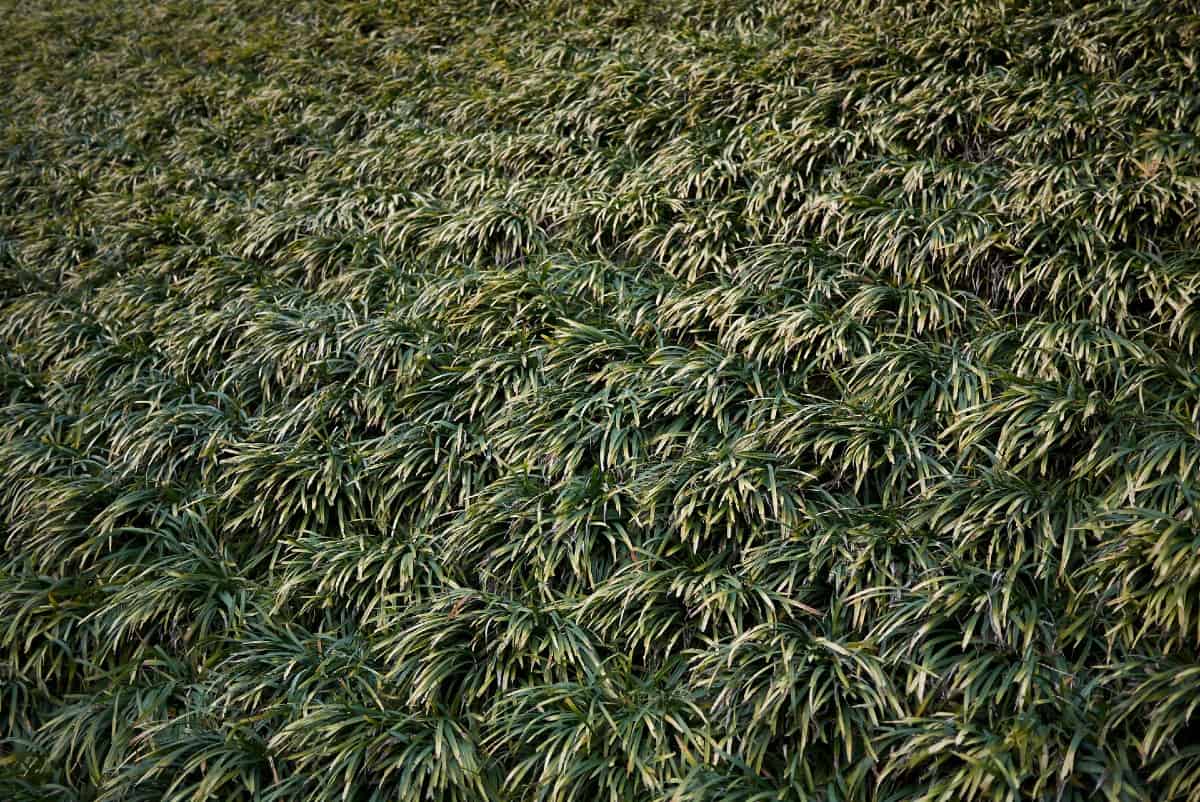 This grass-like member of the asparagus family produces lavender or white flowers in late summer. It's an evergreen in warmer climates.
The grasslike plant makes an ideal edging plant but spreads rapidly via rhizomes, so consider dividing it every three to four years. Plant liriope in average, well-draining soil that's not too soggy.
Sand or clay is acceptable, and, though full sun is best, it also survives in part shade. Only water liriope regularly during its first growing season, and, even then, less than once a day. In the spring, apply a slow-release shrub and tree fertilizer or organic plant food.
Creeping Thyme (Thymus serpyllum) – An Aromatic Sun Loving Ground Cover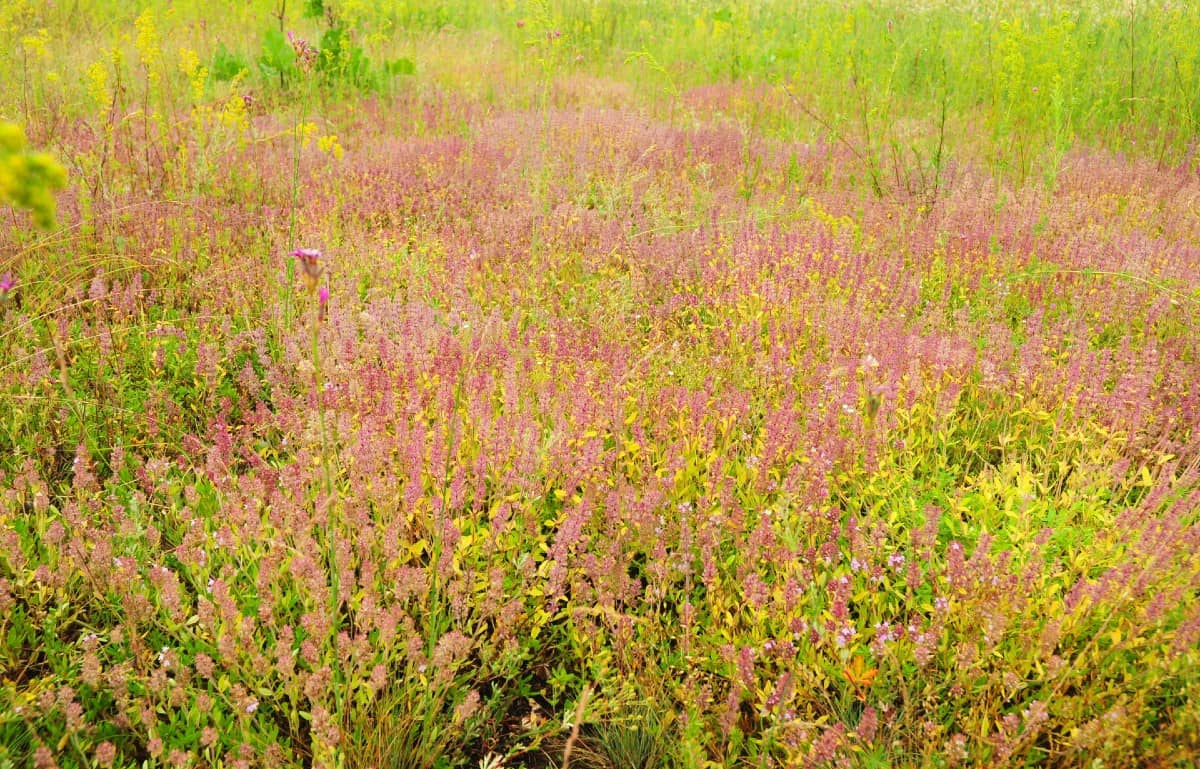 This woody-stemmed perennial ground cover is well-known for its pleasant scent and uses in cooking. Creeping thyme tends to bloom in late spring or early summer.
Grow thyme as a grass alternative, edging plant, or ground cover for the gaps between paving stones. It thrives in full sun but handles a little shade if necessary.
Plant creeping thyme seeds in the springtime in alkaline, well-draining soil, ensuring that it never gets too moist. This plant performs well in poor soil and does not need any fertilizer.
Chinese Stonecrop (Sedum tetractinum)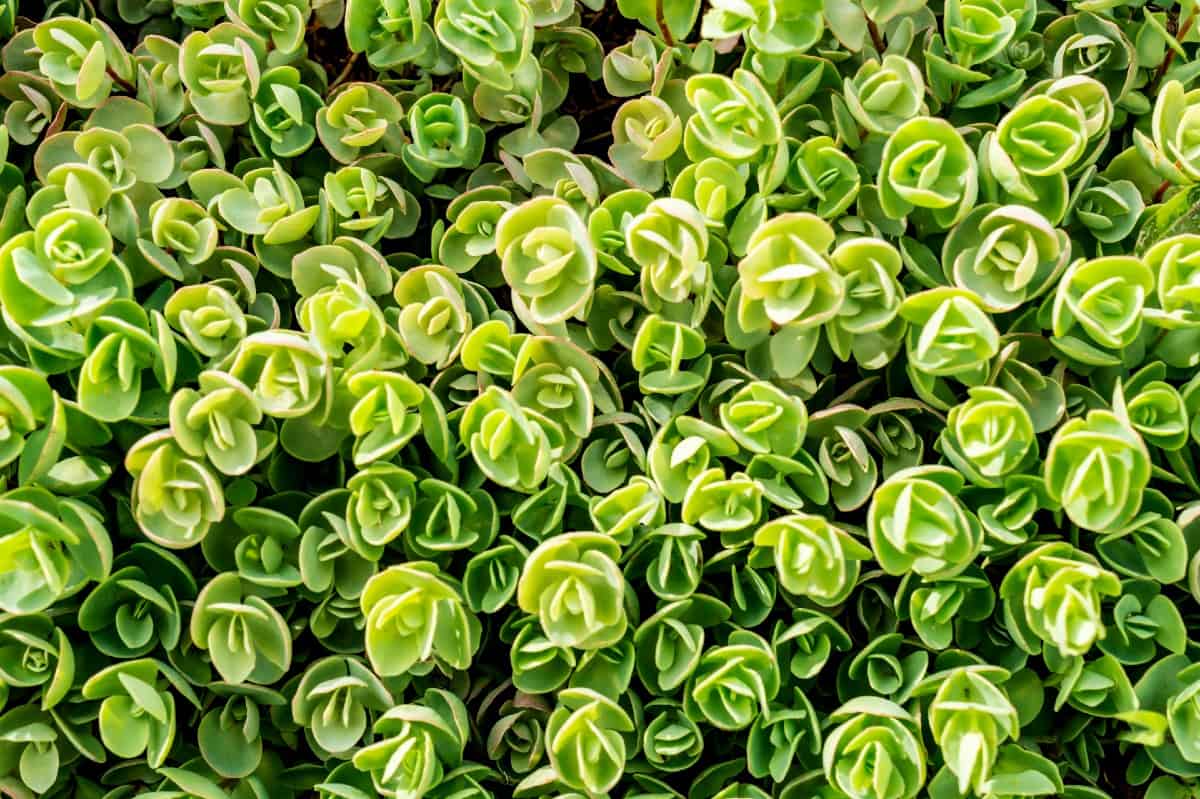 Nearly every USDA hardiness zone has a suitable sedum species. The extremely low-maintenance creeping sedum produces dense mats of green to reddish-brown succulent leaves, and flowers that range from yellow to pink.
Plant stonecrop seeds in the spring or fall in full sun or partial shade. This plant decorates borders and hillsides and survives the little soil in rock gardens or cracks in pathways.
Chinese stonecrop likes poor to average well-draining soil. Water your plant rarely, if at all. If you give it fertilizer, choose organic compost.
Lamb's Ear (Stachys byzantina)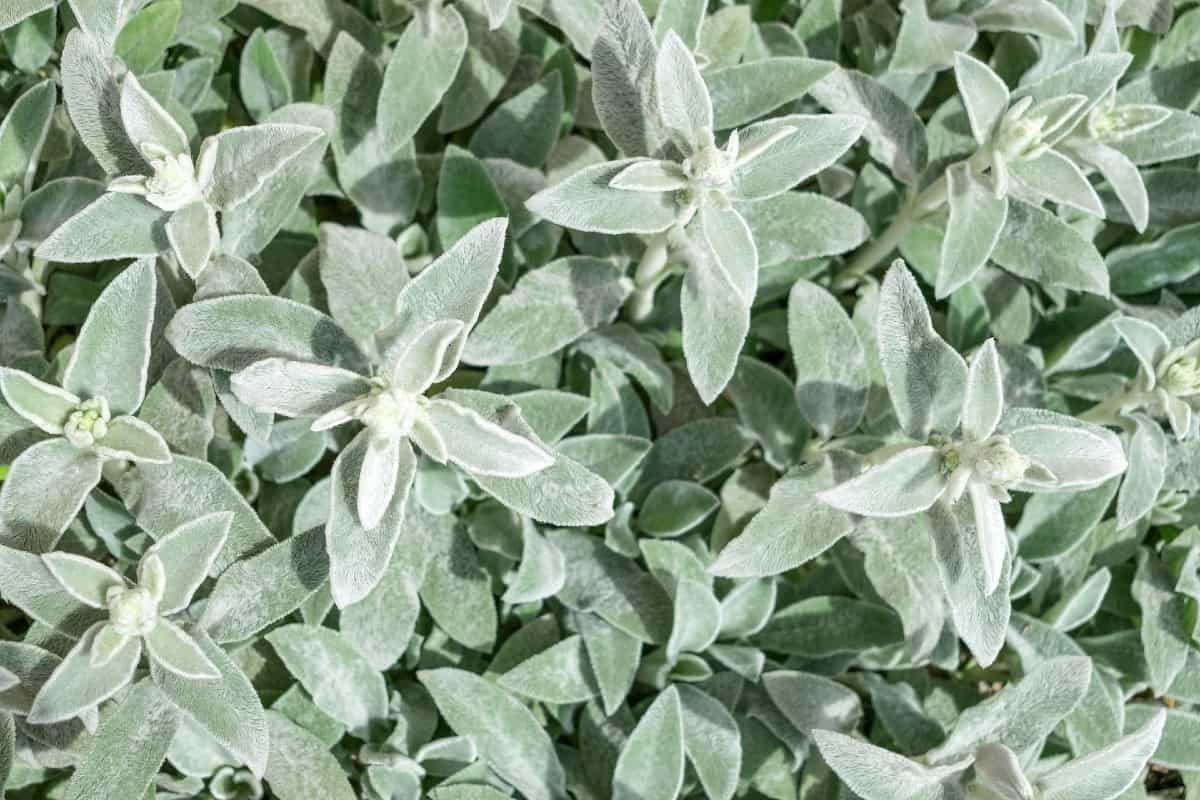 This instantly recognizable plant's fuzzy silvery leaves look lovely in a flower border or rock garden. During the summer, the drought-tolerant, deer resistant lamb's ear produces tall, light purple flowers.
If you like, divide your plant in the spring. Plant lamb's ear in poor, slightly acidic, well-draining soil. It prefers full sun but puts up with partial shade.
Make sure to water near the roots to prevent the leaves from rotting. Also, apply a layer of mulch and a little compost in the spring.
Ice Plant (Delosperma cooperi) – A Vibrant Sun Loving Ground Cover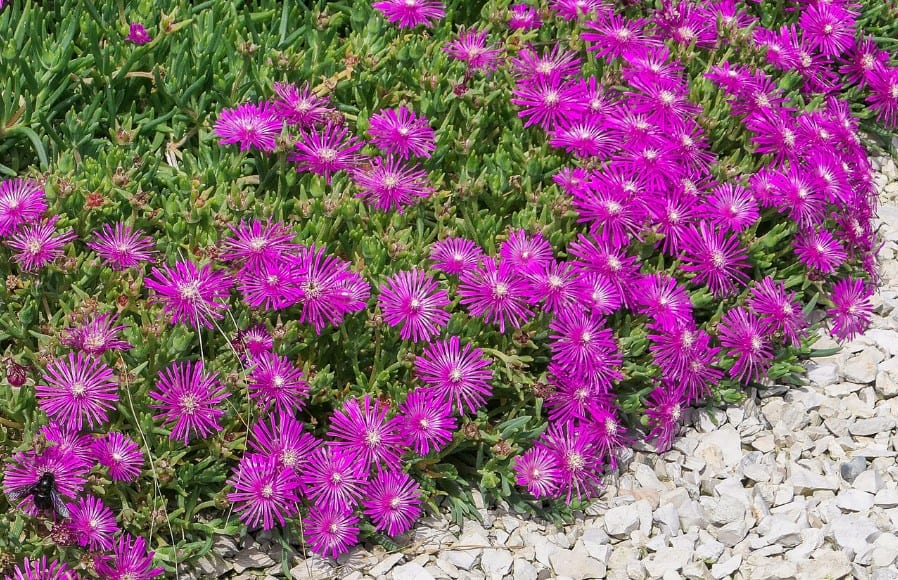 These perennial flowers for ground cover, which have succulent-like leaves and long-lasting red-purple blooms, requires full sun. Its name refers to the way its tiny hairs reflect light like ice crystals.
In colder regions, midsummer is the planting cutoff. In hotter areas, wait until the fall, and you may also obtain an evergreen. Ice plant spreads quickly in desert or rock gardens, besides working well for edging or a slope.
It performs best in neutral, dry, fast-draining soil, like sand or gravel. Water it at most every other week and only during the summer. Apply a little compost or slow-release fertilizer when planting, and perhaps organic fertilizer in the fall.
Rockspray Cotoneaster (Cotoneaster horizontalis)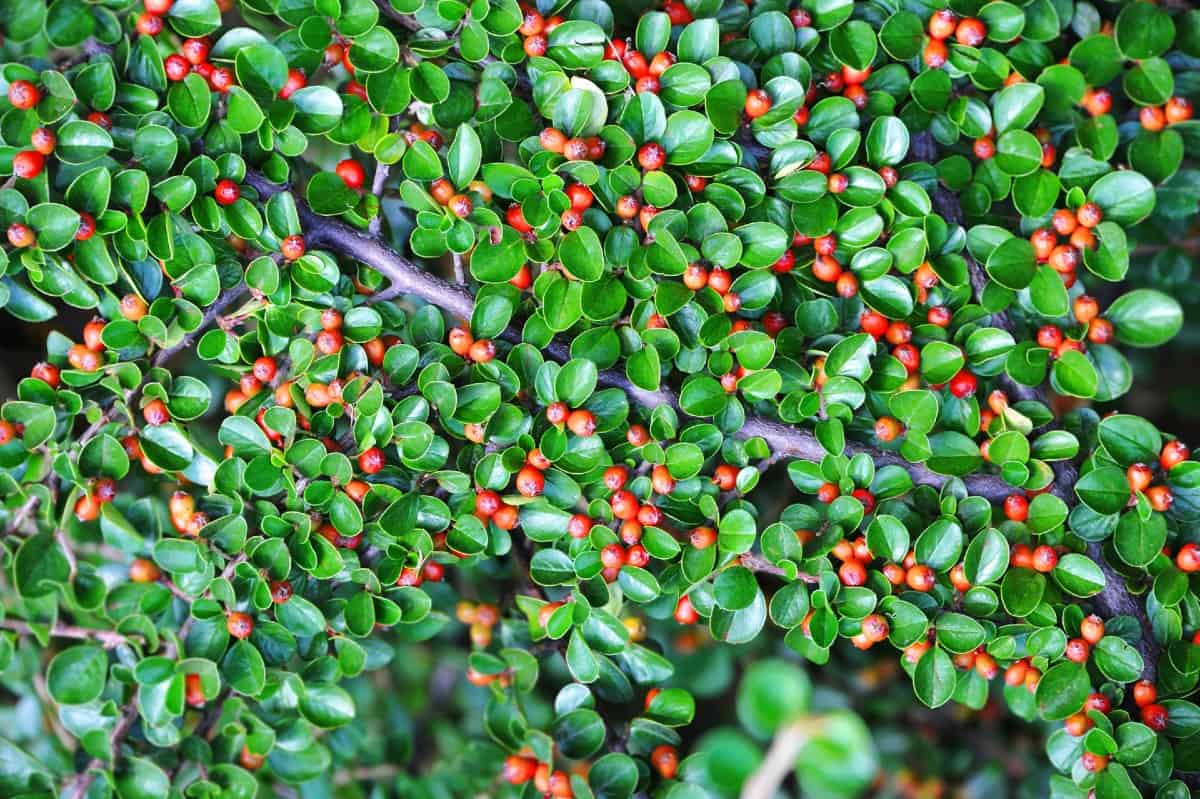 This hardy member of the rose family's branches spread in a wide, fan-like pattern. It has glossy green leaves that turn scarlet in the fall, pale pink flowers, and bright red berries. Plant cotoneaster in the fall or spring in a sloping lawn or rock garden.
This plant's main requirements are well-draining soil and a thick layer of mulch. It does prefer full sun but tolerates partial shade. Only water your rockspray cotoneaster during prolonged dry spells. Apply a complete fertilizer only if it's not growing.
Creeping Juniper (Juniperus horizontalis)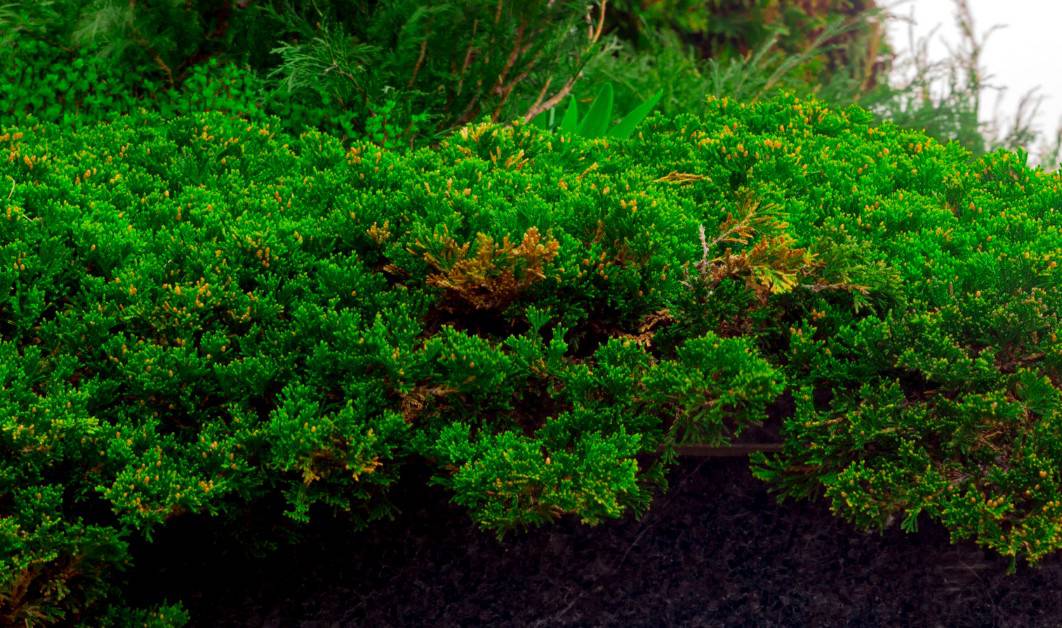 This strong-smelling evergreen's plume-like branches are blue-green in the spring and plum-colored in the winter. Only the female plant produces berries. Place creeping juniper on a hillside, border, or stone wall.
The best time to plant creeping juniper is in the spring after the final frost. It prefers well-drained earth and tolerates dry, hot, or poor-quality soil, as well as clay or sand.
Creeping juniper prefers full sun and is one of the best shrubs for a hillside as it controls erosion. Once its roots have become established, consider applying complete shrub and tree fertilizer in the fall.
Silver Mound Wormwood (Artemisia schmidtiana) – A Ball-Shaped Sun Loving Ground Cover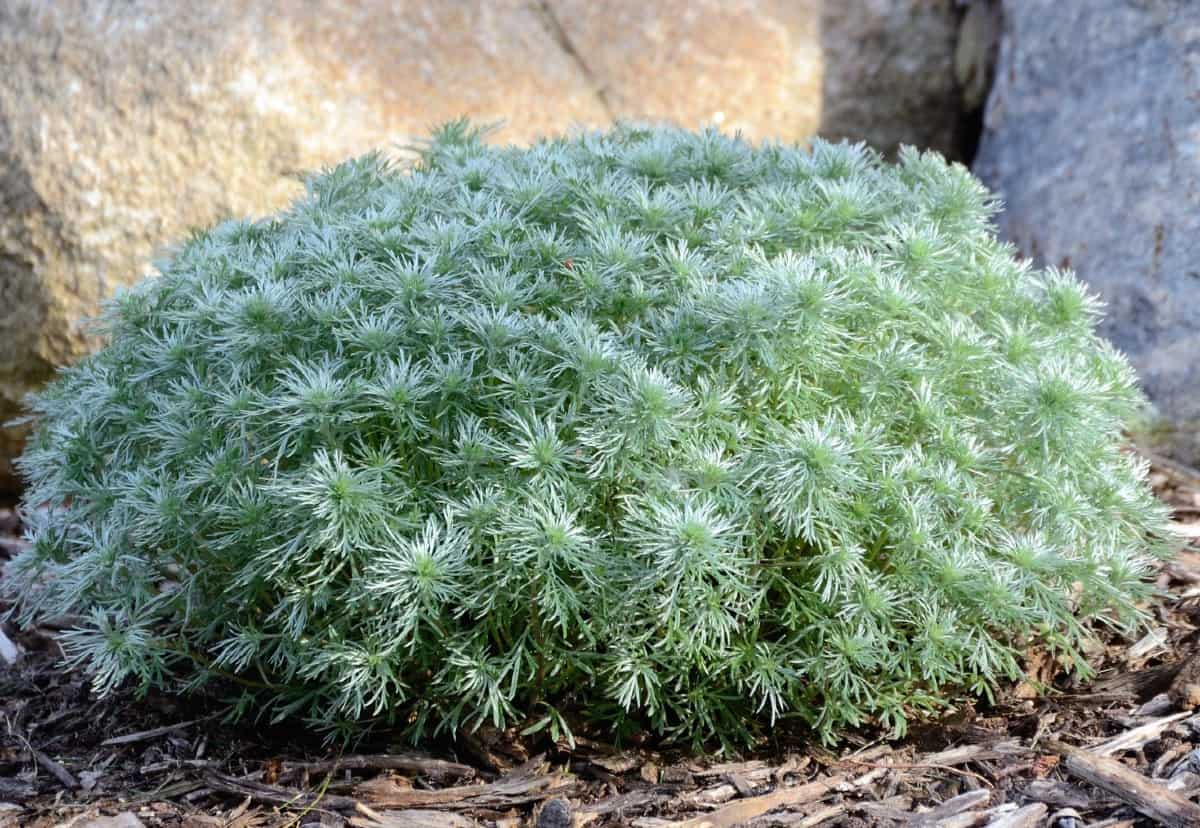 This perennial's pleasant-smelling silvery leaves grow in distinctive mounds of one foot tall by one and a half feet wide. Plant silver mound as a ground cover or edging plant or in a rock garden.
It prefers full sun and resists drought, deer, and rabbits. In the summer, the mounds often develop a dry patch or hole, which tells you that it's time for pruning or dividing.
Grow silver mound in non-fertilized, well-draining soil. Water a new plant until it's established itself, then only if there's a severe dry spell.
Snow-in-Summer (Cerastium tomentosum)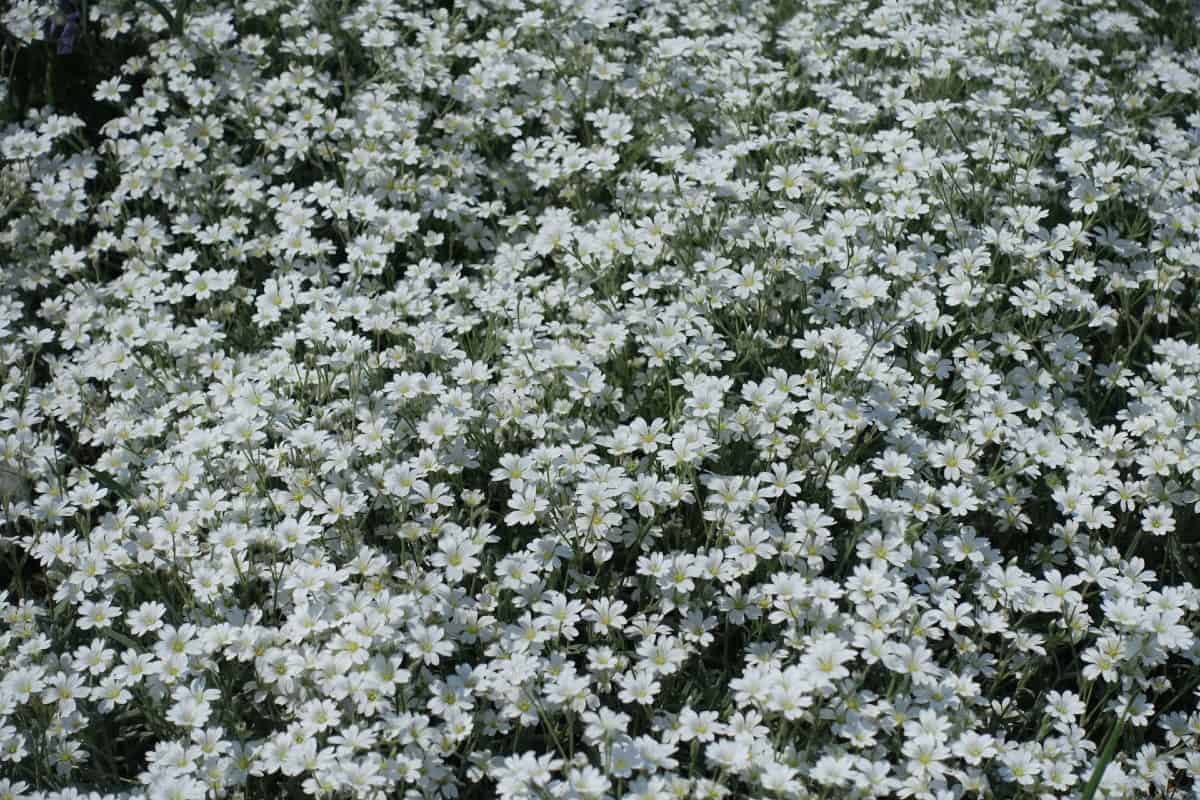 If you'd like a stunning carpet of white blooms in the early summer, these perennial flowers to grow are just right for you. Snow-in-summer also boasts woolly silver leaves. Plant it as a ground cover or in a border or rock garden.
In the early spring, sow its seeds in well-drained, poor soil. A patch with full sun or partial shade is ideal. Keep the ground moist during germination, then slow down the watering.
Apply a nitrogen fertilizer while you are planting and a phosphorus fertilizer after it blooms. Snow-in-summer is one of the quick growing plants and it spreads fast, so, once it's done blooming, make sure to trim or divide it.
Wintercreeper (Euonymus fortunei)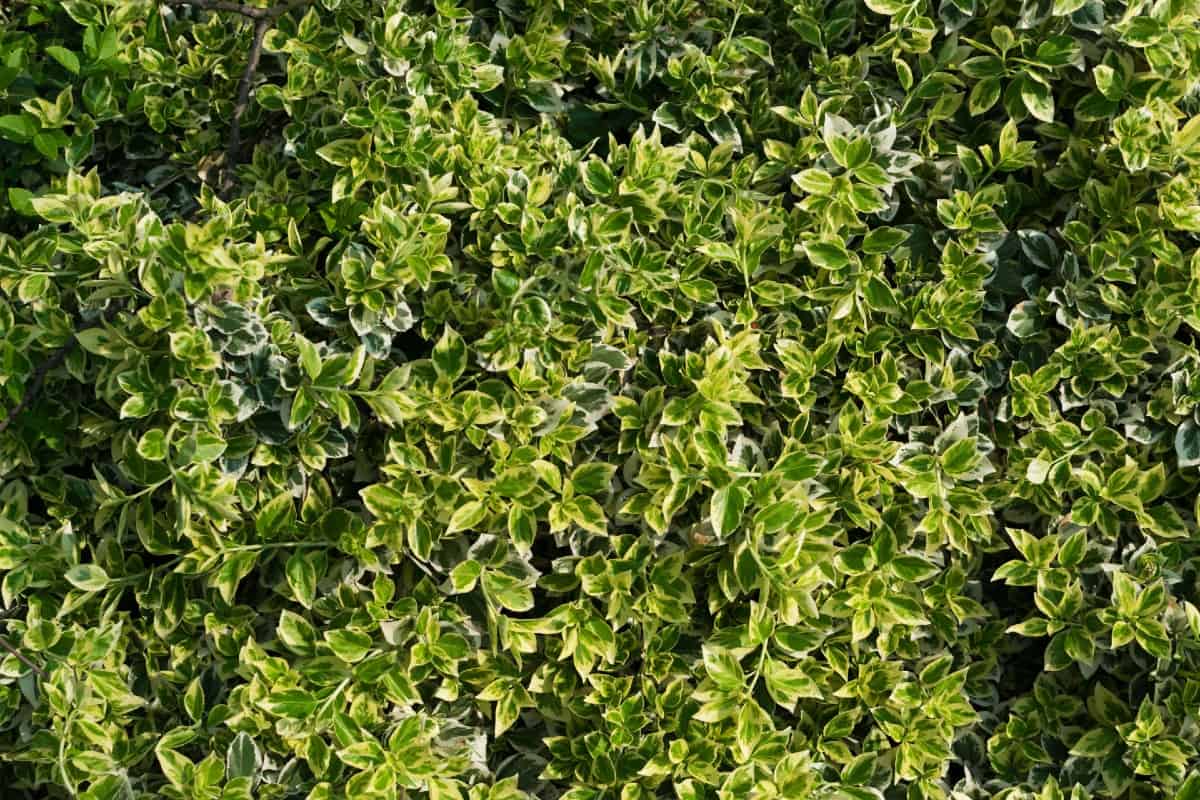 This evergreen ground cover with variegated green-and-gold leaves grows in full to partial sun. The best times to plant it are mid-March to April and mid-September to October.
As its name implies, wintercreeper is invasive, not pausing at either drought or pollution. It's also toxic if eaten in large quantities. Plant this ground cover in moist, well-draining, preferably alkaline soil.
It tolerates clay, sand, and compact or dry earth, but not wet soil. Only water wintercreeper when the top three inches of soil are dry. It does not require fertilizer, but you may give it a little in the fall. Use blood, fish, and bone fertilizer.
Heather (Calluna vulgaris) – A Hardy Sun Loving Ground Cover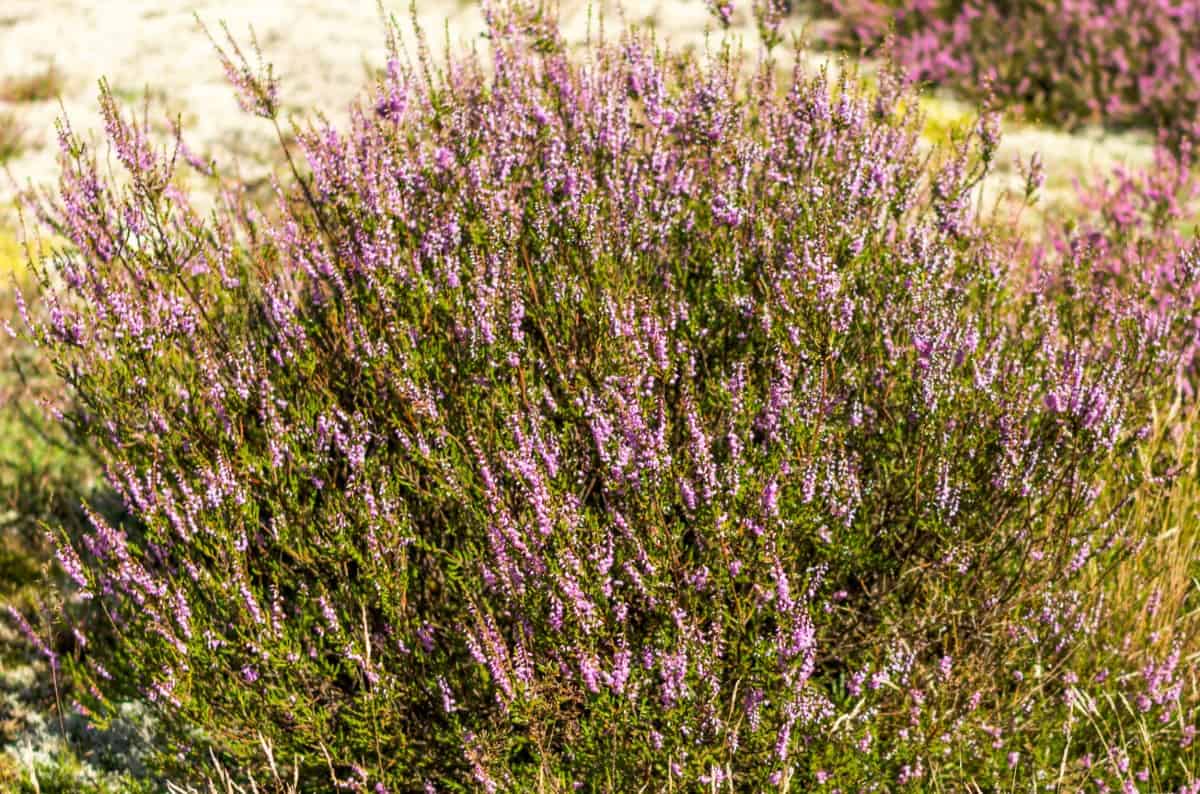 This plant forms a lovely purple carpet of up to two feet tall in the summertime. These beautiful sun loving plants prefer full sun as it intensifies the blooms' color, but they do survive in partial sun.
Plant heather in the early spring or fall in open areas, on hillsides, or alongside paths. Choose a site with acidic, poor, well-draining soil. The soil can be damp but not soggy.
During a heather plant's first year, water it once or twice a week, then only rarely. Apply a layer of mulch. Fertilizer is generally not advisable, but, if necessary, use a fertilizer for acid-loving evergreens or rhododendrons.
Sutherland Hebe (Hebe pinguifolia 'Sutherlandii')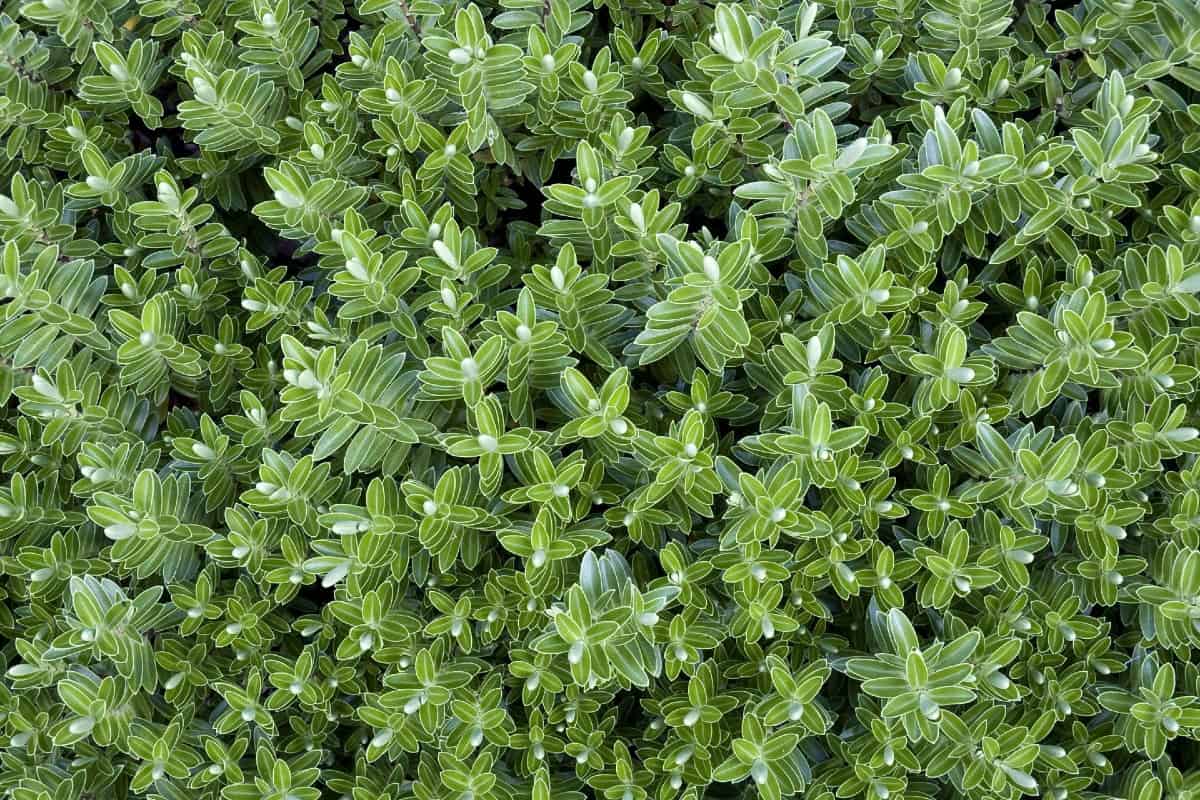 This low-lying evergreen shrub has tiny, dense grey-green leaves. In the summer and late fall, it produces spiky white flowers with blue anthers. Be warned that it's toxic to cats and dogs.
Hebe makes an excellent edging plant or ground cover, besides performing well on banks and slopes. Propagate it using semi-hardwood cuttings.
Plant Sutherland hebe in moist but well-draining soil in an area with full or partial sun. Chalk, clay, loam, and sand are all acceptable. Water your plant once a week, and fertilize it in the early spring.
Yellow Alyssum (Aurinia saxatilis)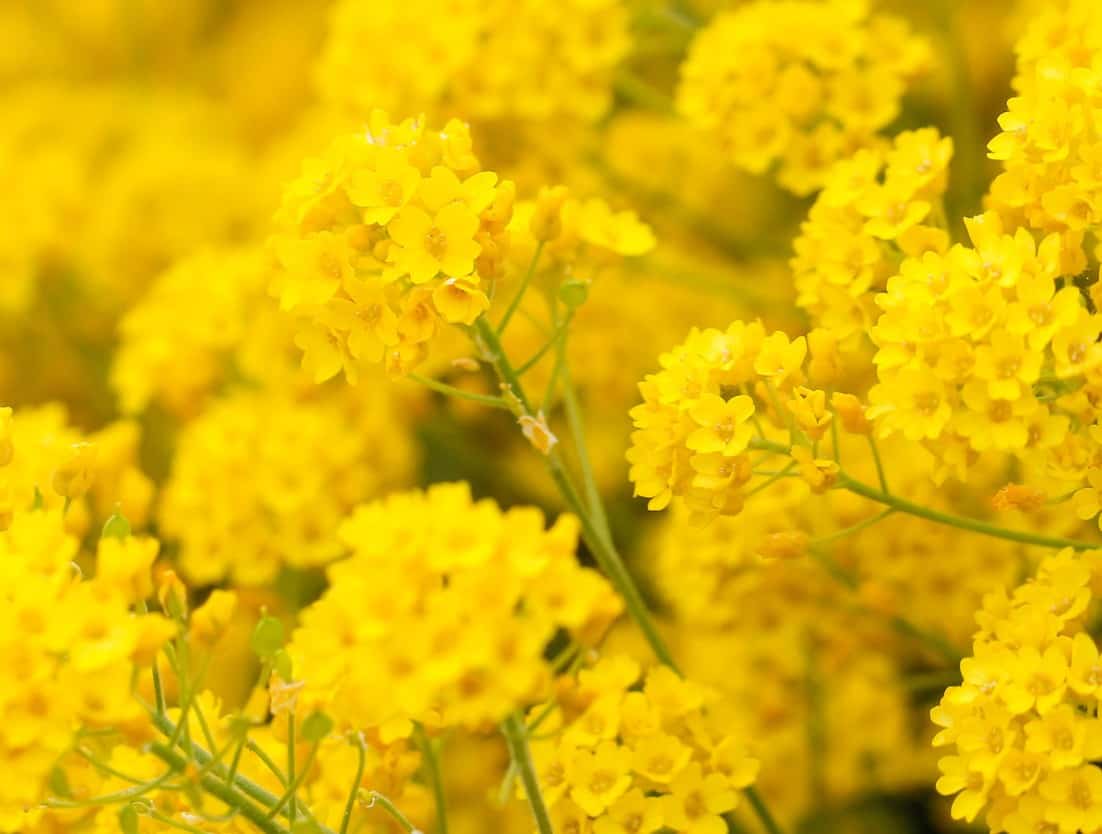 This evergreen member of the mustard family has blue-green leaves and produces masses of yellow flowers in April or May. The blossoms smell unpleasant, although bees, butterflies, and birds find them attractive.
Versatile alyssum works well on banks and slopes, as well as in beds and borders, rock gardens, and containers. You can even grow them as beach landscaping plants.
After you've sowed its seeds in the fall, the alyssum plant reseeds and spreads rapidly. Cutting it back after it blooms is a good idea.
Plant alyssum in full sun in dry, poor, well-draining soil. Chalk, loam, sand, and compact soil are all acceptable, but not heavy clay or moist soil. Alyssum does not require much water and suffers if it receives much fertilizer.
A ground cover is an excellent option for that sunny patch in your garden that you just don't know how to fill. With countless low-maintenance species available, you're sure to find a plant that appeals to you, whether you lean toward colorful flower beds or leafy plants with interesting textures.
Use sun loving ground cover plants in multiple ways to liven up your yard. Try a ground cover to fill in the gaps in your garden border, stone path, or lawn.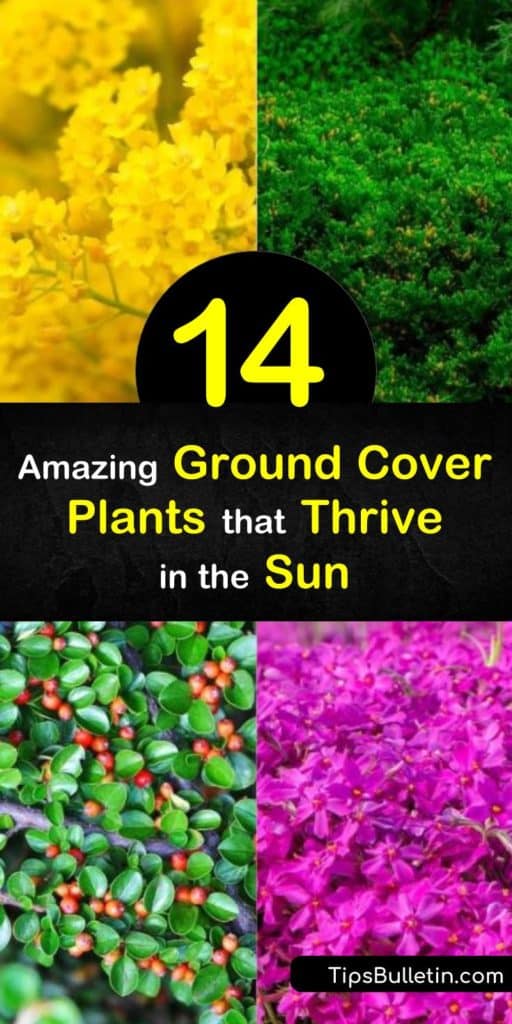 If you found this list of ground covers useful, please share these sun garden tips with your friends on Pinterest and Facebook.