In nature, termites serve an essential role as decomposers of wood; however, this habit is what earns termites their status as a pest. Because the cellulose in wood provides termites with moisture and food, their habit of feeding on wood leads them to damage homes. A termite deterrent is ideal to prevent termites from damaging your house and other wood around your home.
There are three types of termites, which we categorize by the type of wood they eat and their preferred living habits. Excess moisture around your home or crawl space contributes to damp or water-logged wood, creating an ideal environment for dampwood termites.
Drywood termites enjoy feeding on and living inside the hardwood found inside most homes. The last type is subterranean termites that spend their lives in the ground, only leaving their nests in search of food via mud tubes.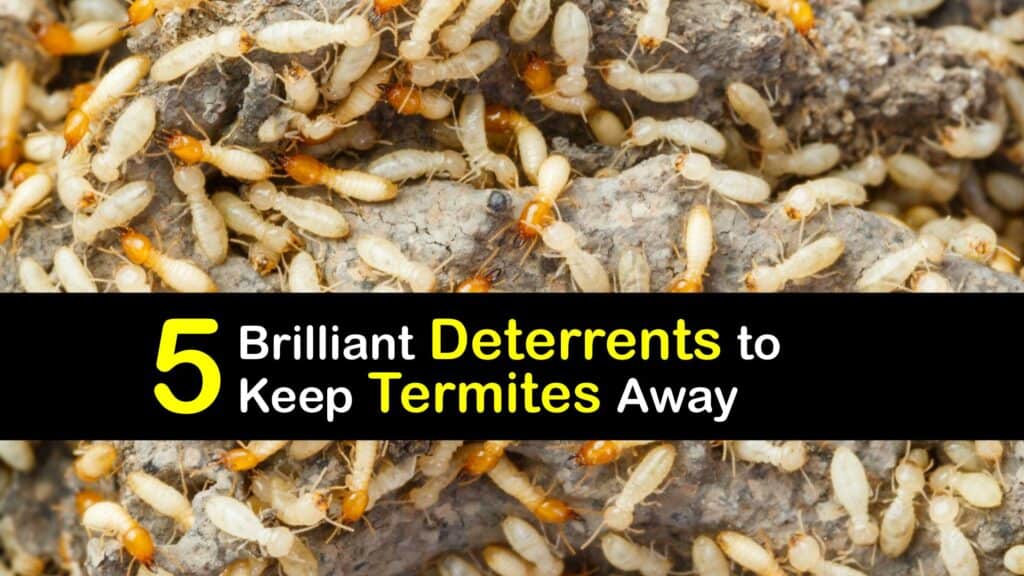 Methods to Prevent Termite Damage in Your Home
In the United States, most homes are made with wood as the primary construction material. This practice means that if termites are a problem around your house, without proper treatment or forms of termite control, these pests could begin eating away at the wood of your house.
Termites seek out wood and moisture in a termite attack; two resources homes have in abundance. However, termite prevention is possible with the proper methods.
Using Plants to Keep Termites at Bay
Dry wood termites that infest your home are destructive enough; winged termites are another type of pest that live among termite colonies. Seeing flying termites or their discarded wings in your home signifies that a termite colony is nearby and spreading out to create new nests.
Flying termites have short lifespans and only remain in the air for about an hour before falling to the ground and becoming victims of natural termite predators. Despite this, their hour in the air is long enough for them to make their way into your home, find a mate, and create a new colony.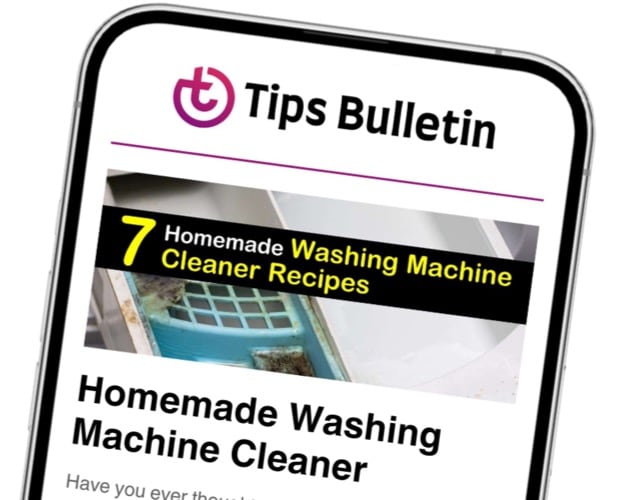 Finally, an email that Transforms Your Home.
Get the latest home and garden tips from our experts, delivered straight to your inbox.
To keep termites away, grow plants that repel termites around your home's foundation. Some plants also work well as indoor termite deterrents as potted houseplants.
If you have cats, it might benefit you to start growing catnip, which contains a compound called nepetalactone. This compound is a natural repellent for insects, including termites. Catnip oil is effective for treating termites in the soil when used in a termite deterrent spray.
Mint is one of the most pleasant smells to humans; however, like many insects, termites hate it. The overwhelming smell is painful to termites and is great for getting rid of black carpenter ants too. It also deters house centipedes as well as spiders and roaches.
The oils inside lemongrass plants help repel biting insects like mosquitoes, but this plant is also effective at repelling termites. The oil extracted from lemongrass is effective for repelling subterranean termites. It is what keeps termites away naturally without harming the environment.
Using Vetiver Oil to Discourage Termites
Vetiver oil is extracted from vetiver grass, which belongs to the same family as lemongrass and citronella plants. Like those plants, the oil from vetiver grass is effective as pest control. However, planting vetiver grass around your home does not deter termite activity because the plant does not have a way to release nootkatone.
As a natural termite deterrent, vetiver essential oil causes decreased tunneling behavior and food consumption and increased female termite mortality rate. Nootkatone is sometimes used to protect wood used in construction from Formosan termites.
Organic Mulch Solutions for Termite Prevention
When looking for ways to avoid a termite invasion and if you see tiny brown bugs on wood, using certain types of mulch around your home is one form of outdoor termite deterrent. Although the use of mulch around the house is divisive when considering how to deter termites, some mulches repel termites due to the natural chemicals they contain.
Thujone is a chemical compound found in cedar trees that can cause severe human side effects while acting as a natural termite deterrent.
Cypress heartwood, which differs significantly from regular cypress, is an antifungal effective for termite treatments. Cedar and cypress heartwood mulch are excellent choices to use around your home because they are suitable enough for growing plants and do not break down quickly.
In addition to their landscaping uses, the chemicals within the mulches deter termites from nesting underneath the mulch piles.
Borate as a Termite Deterrent
Preventing termites from entering your home is the best way to avoid destructive termite damage. Treating wood around the house is an effective way to avoid termite entry and the ideal way to repel termites. Borate wood preservative soaks into the wood and forms a protective barrier against wood-decomposing organisms like termites.
Thoroughly clean any wood of dirt or varnish before treatment. Once the wood is dry, mix the preservative with water in a bucket. Use a large paintbrush or roller to apply the mixture to the wood. Allow the mixture to dry for at least four hours between treatments.
Note: Borate preservative is fatal to female termites that feed on treated wood.
Termite Bait Stations to Prevent Infestations
If you find signs of termite activity, like mud tubes, treating your yard is one way to stop an infestation before the damage becomes severe. Unlike indoor termite bait traps, these bait stations are plastic installments that go into the ground. They contain cellulose, termite bait, and an additional food source for termites. It is what kills termites naturally if you have exhausted your other options.
Combining these elements draws many termites into the station, allowing you to eliminate an entire colony. When used with commercial liquid termiticides like Taurus SC or Termidor SC, you can create a barrier around your home that proves fatal to termite colonies.
These termiticides are effective as termite killers because they are non-repellents, allowing pests to become infected by a slow-acting poison that they spread to their colony, eliminating many termites at once. Use them to get rid of swarming termites and those you find in the wood.
Eliminating Termites With Boric Acid
If you spot signs of termite activity and want to take killing termites into your own hands, use boric acid to treat termites around your home. Boric acid is a typical ingredient in commercial termite killers and, when mixed with water, creates a simple way to control termite numbers.
After applying boric acid to termites, it dries them out and shuts down their nervous system, killing them.
Completely dissolve boric acid in water before adding the mixture to an eight-ounce spray bottle. Use the spray on areas around your home that termites feed on or travel around. Treat termites in drywall, around floors, baseboards, and ceilings with exposed wood.
Note: Adding a cup of sugar to the mixture is one way to make the spray more attractive to termites.
If some wooden areas of your home contact the soil, termites should be a concern. A surefire way to tell if termites are causing damage is to schedule a termite inspection with a professional. Still, our suggestions for termite control are ideal to use as preventative measures against a termite infestation.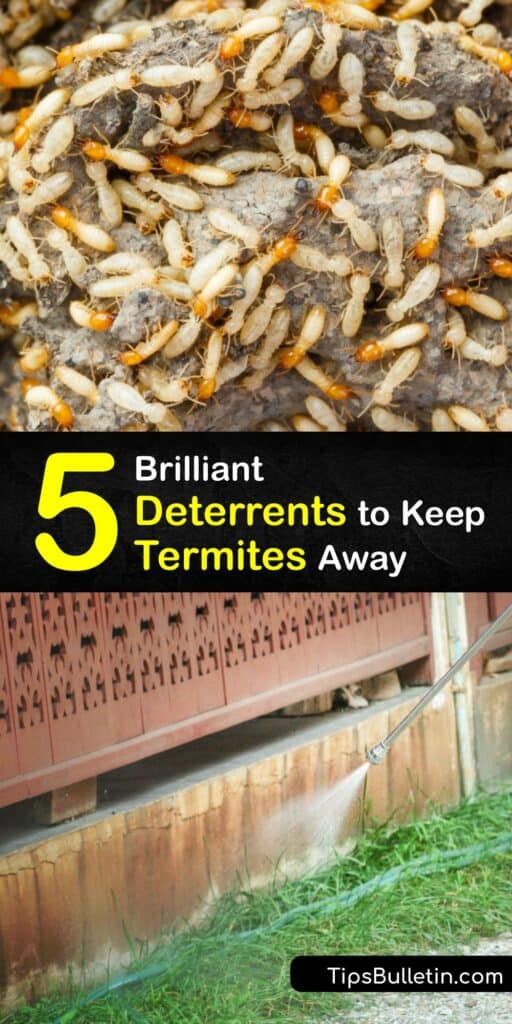 If you found an effective termite deterrent from this article, please share our tips on how to deter termites with your family on Facebook and Pinterest.