Most of us enjoy planting trees in our yards because they provide shade, but they also serve as windbreaks, a food source, and a great way to spruce up your landscape. The problem is some are trees that make a mess in the yard, which sometimes discourages us from planting them despite their numerous benefits.
Many people assume evergreens are a better choice, as they don't lose their leaves as deciduous trees do in the fall and winter. Evergreens, for the most part, keep their needles year-round, so homeowners assume they aren't nearly as messy.
This assumption is only partly correct, as the needles do occasionally drop throughout the year, but these trees make a mess in other ways when they drop fruit or petals.
Some trees that make a mess in your yard are worse than others, but all of them require some cleanup.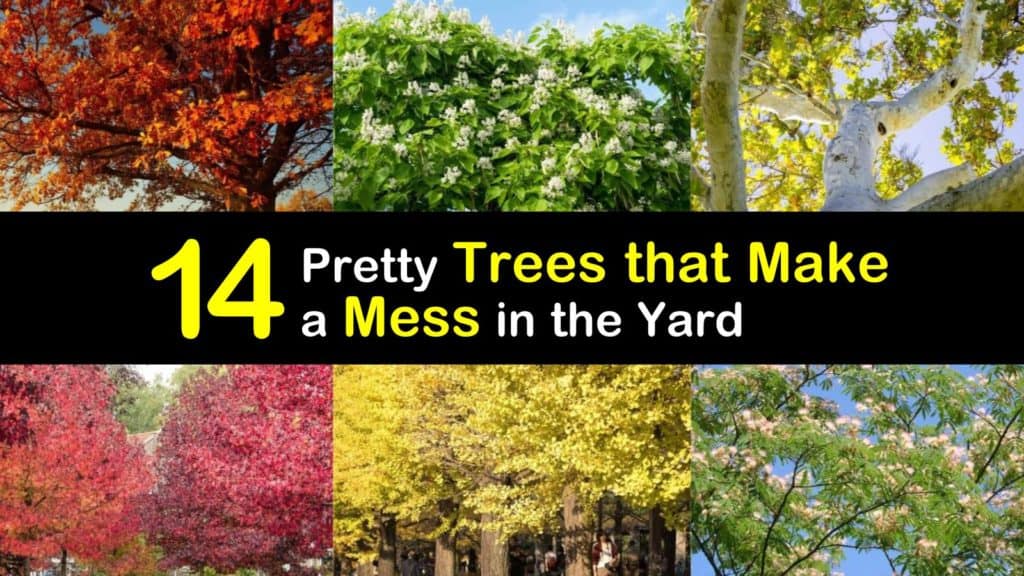 Avoid Planting Trees that Create Messes
All trees are not equal when it's time to choose the best ones for planting in your yard. What starts as a small sapling soon grows into an enormous tree you no longer want. It's better to do your research before planting than paying to have the tree removed after it's grown.
One thing to consider is how messy the tree is. Most people expect to rake up leaves in the fall from deciduous trees as their leaves drop. The problem is when those trees also drop fruit, seedpods, or even berries.
These surprises are not only messy but prove quite challenging to clean up. Others choose to avoid individual trees because they are weak and brittle, which only worsens with age.
Those more vulnerable trees are prone to damage during wind storms, as well as snow and ice. The damage to these trees causes branches to litter your yard throughout the tree's worst seasons, creating extra work.
Other things to look for when determining what trees to avoid are tree species that cause allergies through pollen production. Trees' hostile root systems often damage sidewalks and underground water systems as the roots spread through the ground seeking a water source.
Tree species prone to pest and disease are best to avoid as they require a lot more maintenance, including potential removal. Even though there are certain tree species to avoid as the trees make a mess in your yard, there are often excellent alternatives.
For example, in place of trees with aggressive root systems, use a dogwood species. For a privacy screen, opt for evergreens that are less messy than the white pine, such as juniper. For a non-messy fruit tree, choose newer varieties of crabapple trees.
Don't forget about trees that ooze sap, either. It's a real pain to remove hardened tree sap from your car or other belongings if you park in the wrong place.
Gorgeous Trees that are Messy
Many homeowners are under the impression that only deciduous trees make a mess as they drop their leaves every year. Evergreen trees, which include white pine trees, maybe just as messy as they lose needles, fruit, or even petals in different parts of the growing season.
To add to that, different wildlife species may be interested in what falls to the ground. Do birds eat plant and tree seeds as well as fruit? Yes, some do. You may end up with bird droppings in places where you don't want them if you go with some of these trees.
Trees that Make a Mess – Southern Magnolia (Magnolia grandiflora)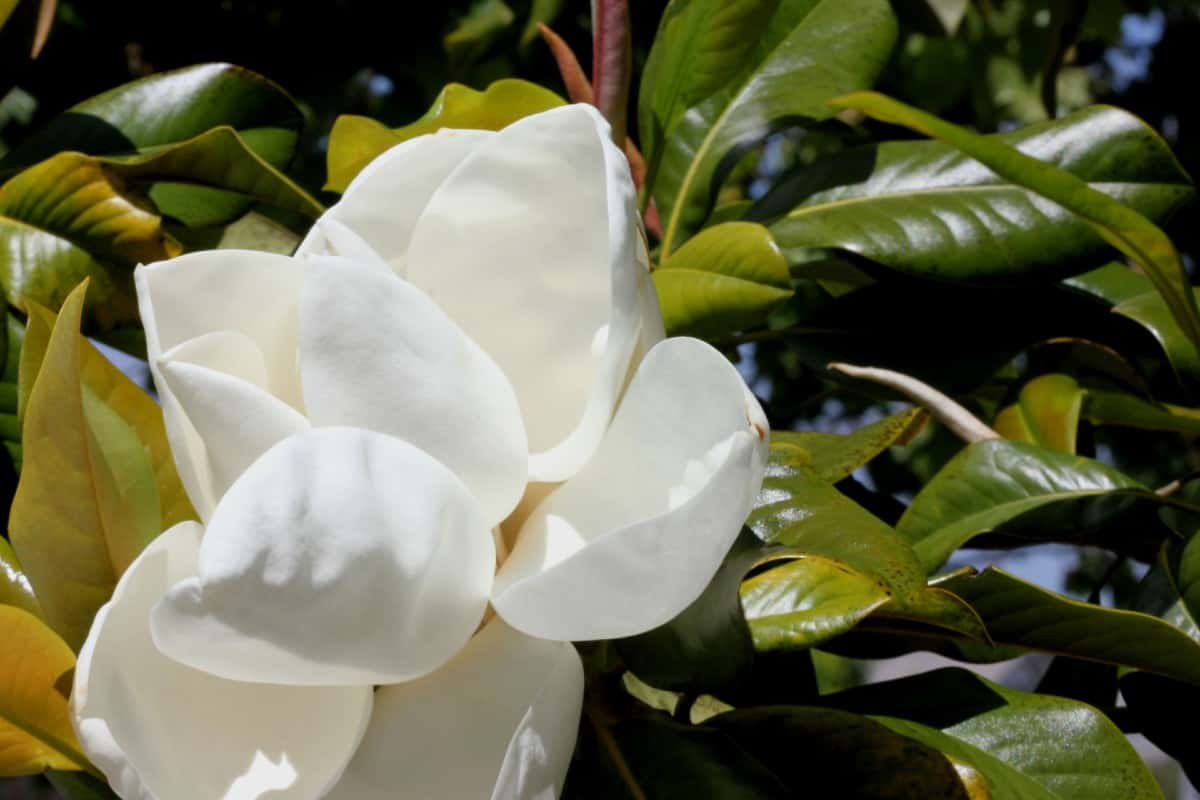 The Southern Magnolia is an example of stunning ornamental trees with creamy white, fragrant flowers that bloom in the spring. The seeds of the Southern Magnolia are a deep cherry-red, and there is beautiful bark on trees that provides a unique pattern for even more interest.
These beautiful blooming trees do require a lot of clean up, however. Smaller branches drop from the tree daily. When the leaves fall, their waxy coating makes them hard to rake.
The leathery petals are wet, making them difficult to mow and rake, plus the hard magnolia cones require clean up by hand.
Sweet Gum (Liquidambar styraciflua)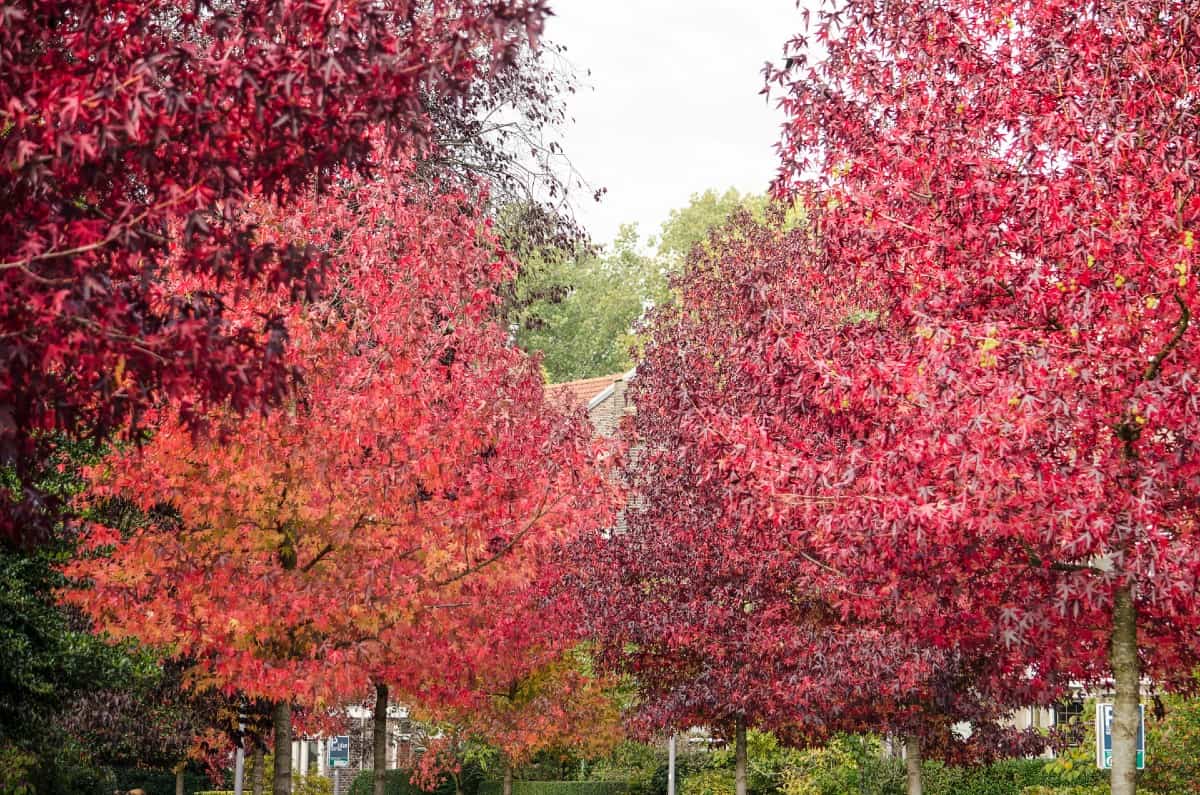 Sweet Gums are amazing trees that are often planted for their brilliant fall colors. The medium-sized star-shaped leaves of the Sweet Gum tree emerge bright green in the spring but give way to yellow, purple, red, or orange in the fall before dropping.
Sweet Gum seeds and fruit are spiky, brown balls that shed from non-sterile trees in addition to the leaves.
The hard and spiky balls create several hazards but are difficult to rake, so they require clean up by hand. Amber sap oozes from the tree, creating even a bigger mess as it clings to everything.
Pecan (Carya illinoinensis)
Pecan trees provide you with tasty nuts if you want to go through cracking their two shells. These trees come with massive trunks that support a large crown of spreading branches that provide plenty of shade with brilliant fall foliage.
As the Pecan tree ages, it becomes brittle, which increases the risk of branches breaking and falling.
When leaves begin to drop from these shade trees, it seems all the leaves of the Pecan drop at once, and their miniature size allows them to get everywhere. The yellow sap is often coated with pollen, creating a messy paste that adheres to everything.
Northern Catalpa (Catalpa speciosa) – Messy Trees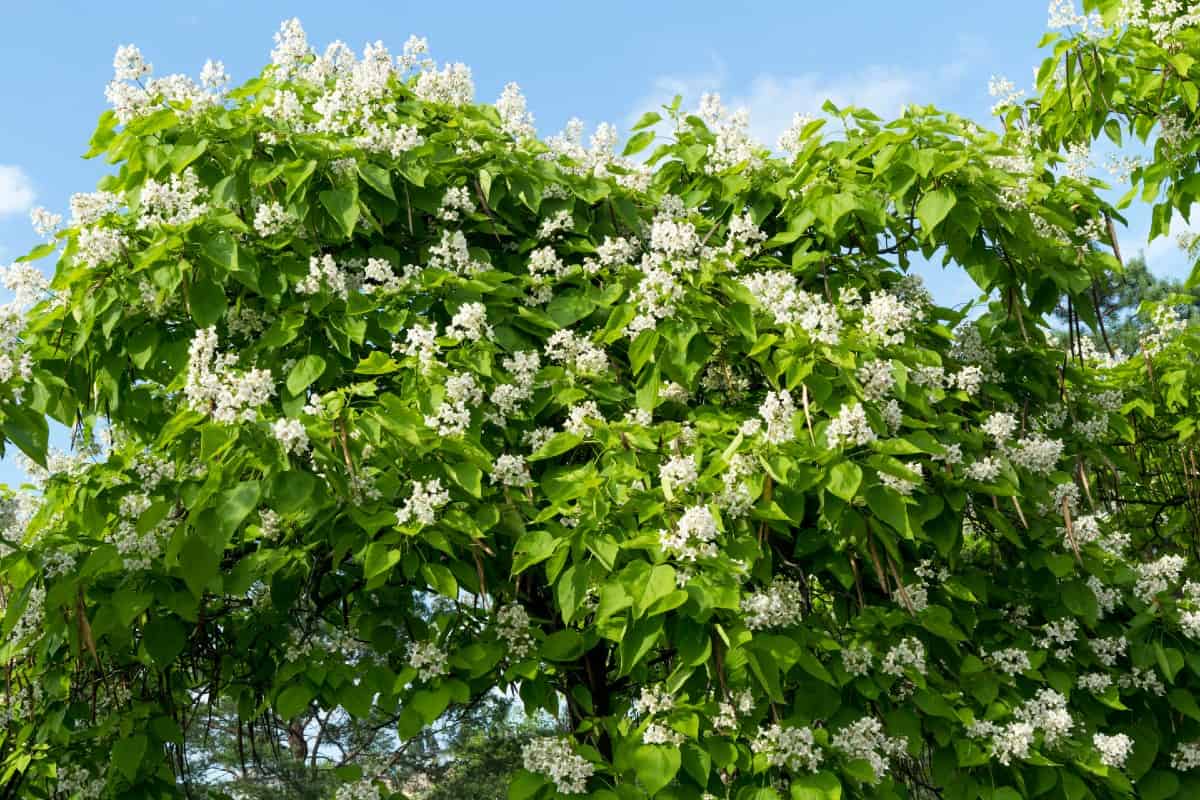 Sometimes referred to as the Catawba Tree, this common tree is classified as a weed in some regions. Most homeowners don't intentionally plant this tree near their homes as they create a massive mess in several different ways. The tree's seed pods are home to the catalpa worm.
The massive heart-shaped leaves look great during the spring and summer, but they drop easily during heavy breezes, in the fall, and after periods of drought. As you clean up leaves, you also find the tree sheds its white flowers, seed pods, twigs, and bark.
Oak (Quercus)
Although oaks are great trees used for privacy, they also make the list of one of the worst trees to plant in your yard because their acorns, leaves, and branches litter the ground. Most people love Oak trees for their beauty and their massive size and the shade they provide.
If using the acorns for crafts, toast them first. Unlike other messy trees, not all Oak trees are untidy. The ones that drop acorns are the worst, as they prove difficult to rake.
Another interesting fact is that Oak trees are more susceptible to lightning strikes, but nobody is sure why.
Bradford Pear (Pyrus calleryana 'Bradford')
Native to China, Bradford Pear trees were once the popular choice for landscapes with their white flowers and breathtaking fall foliage.
These trees tolerate various growing conditions, including high pollution, compacted soil, heat, and do well as trees in the desert or during periods of drought. The downfall to these trees is that the blooms smell fishy and give way to thorny seedlings.
A small area on the trunk is home to all of the main limbs, which branch out and upward as they grow. As the main limbs are not spread out, the tree splits easily during storms.
Trees that Make a Mess in the Yard – Eastern Cottonwood (Populus deltoids)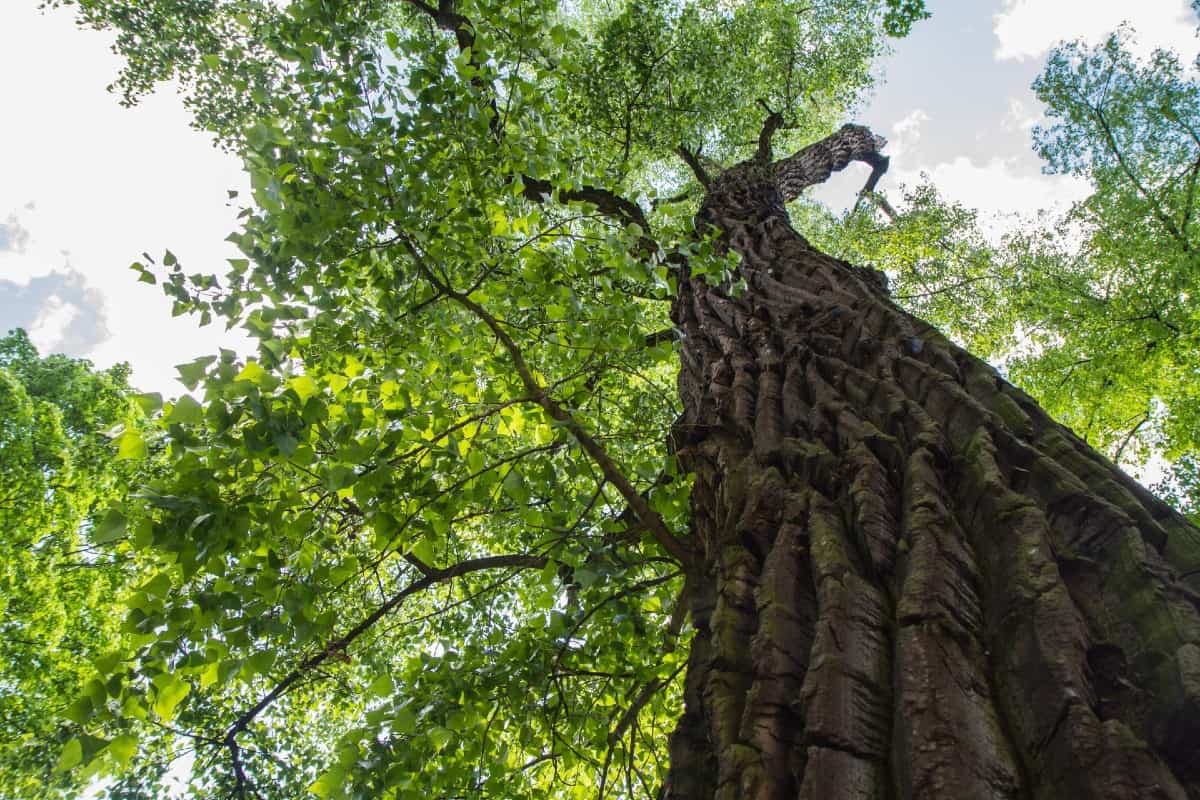 It's not just the Eastern Cottonwood homeowners need to avoid; it's the entire tree species, which includes the Lombardy Poplar and other poplar trees. All cottonwood trees have fluffy seeds that stick to everything they touch.
Known for its combative root system, it's not uncommon to find saplings growing across the yard. Not only are the cotton-like seeds messy, but the tree also isn't very hardy. These trees with weak wood make it unlikely they will reach full maturity when exposed to the elements.
Ginkgo (Ginkgo biloba)
Ginkgo trees are a close relation to conifers, but instead of needles, their foliage is fan-shaped leaves. The green leaves of spring turn a brilliant yellow color in the fall and then drop in one colossal pile—the ways the leaves drop make them a low-maintenance option.
They become classified as trees that make a mess in your yard when a female tree is planted. The females bear smelly fruit that drops everywhere, making a huge mess. The smell is so unbearable it makes it hard to go outside.
Mimosa (Albizia julibrissin)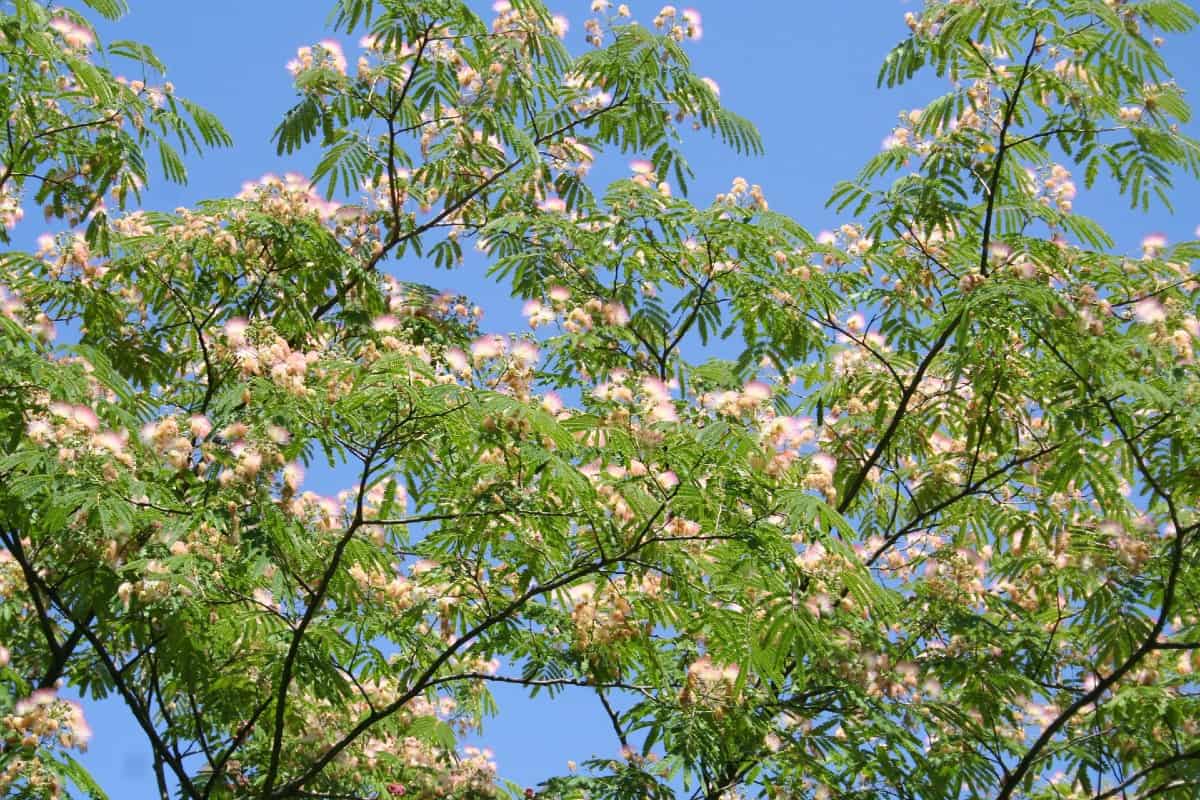 Rather stunning looking trees, Mimosa's beauty is short-lived, and their seeds spread faster than you can imagine. The smooth bark of the tree is excellent for climbing, and the summer flowers in red, white, or shell-pink emit a sweet fragrance similar to gardenias.
Once the flowers bloom in the summer, and the leaves drop, you have ugly, bare branches. The stunning flowers turn into unsightly, six-inch-long seed pods that hang everywhere on the tree and remain well after the leaves fall.
Silver Maple (Acer saccharinum) – Messy Yard Trees
The Silver Maple tree grows rapidly, leading to narrow angles and weak wood, allowing branches to break easily. This beautiful tree's aggressive root system makes it one to avoid as it frequently ruins sewer lines and sidewalks.
Most people plant the Silver Maple for its fast growth, eye-catching foliage, and its silver-colored bark.
They often overlook its vulnerability to cottony scale and its high susceptibility to aphids. It's considered the least desirable maple tree, so consider planting the Japanese Maple instead.
Sycamore (Platanus occidentalis)
Sycamores are notorious for the mess they create everywhere they are planted. The large green leaves and the long seed pods that hang from the branches fall to the ground every year, requiring hours of clean up.
Fungus spores grow on leaves left on the ground over winter. The fast-growing trees, coupled with a strong root system, make them a poor choice for most yards.
The attractiveness of the tree is not in its yellow fall color but its cream-colored new bark and bright green leaves of spring.
White Mulberry (Morus alba)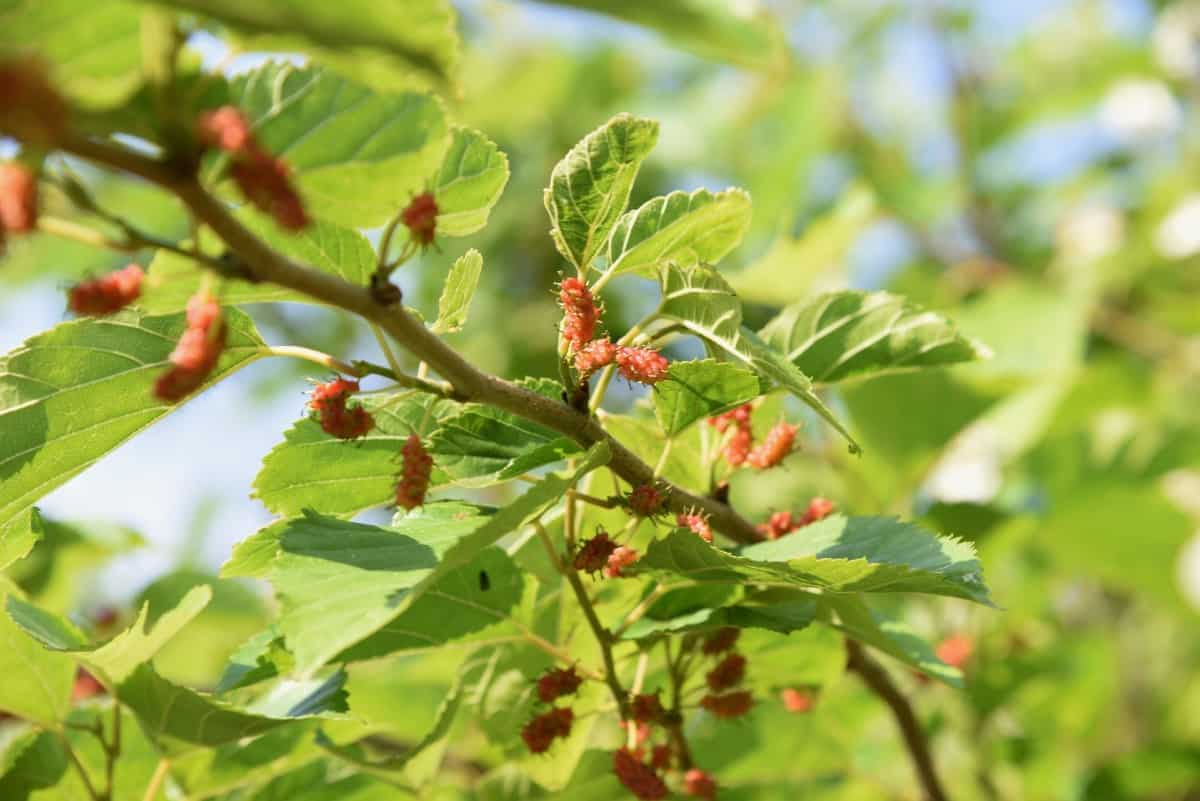 White Mulberry is a deciduous tree with leaves in varying shapes and sizes; many times, the different shaped leaves are on the same tree. The bright green leaves that emerge in the spring turn yellow in the fall before falling to the ground.
Birds love snacking on the tiny black berries, but the ones that fall to the ground create a mess as they stain the ground where they land.
The male species creates problems for those with allergies because of its pollen. Seedlings pop up everywhere, and surface roots make it hard to grow anything underneath the canopy.
One of the Messiest Trees – Weeping Willow (Salix babylonica)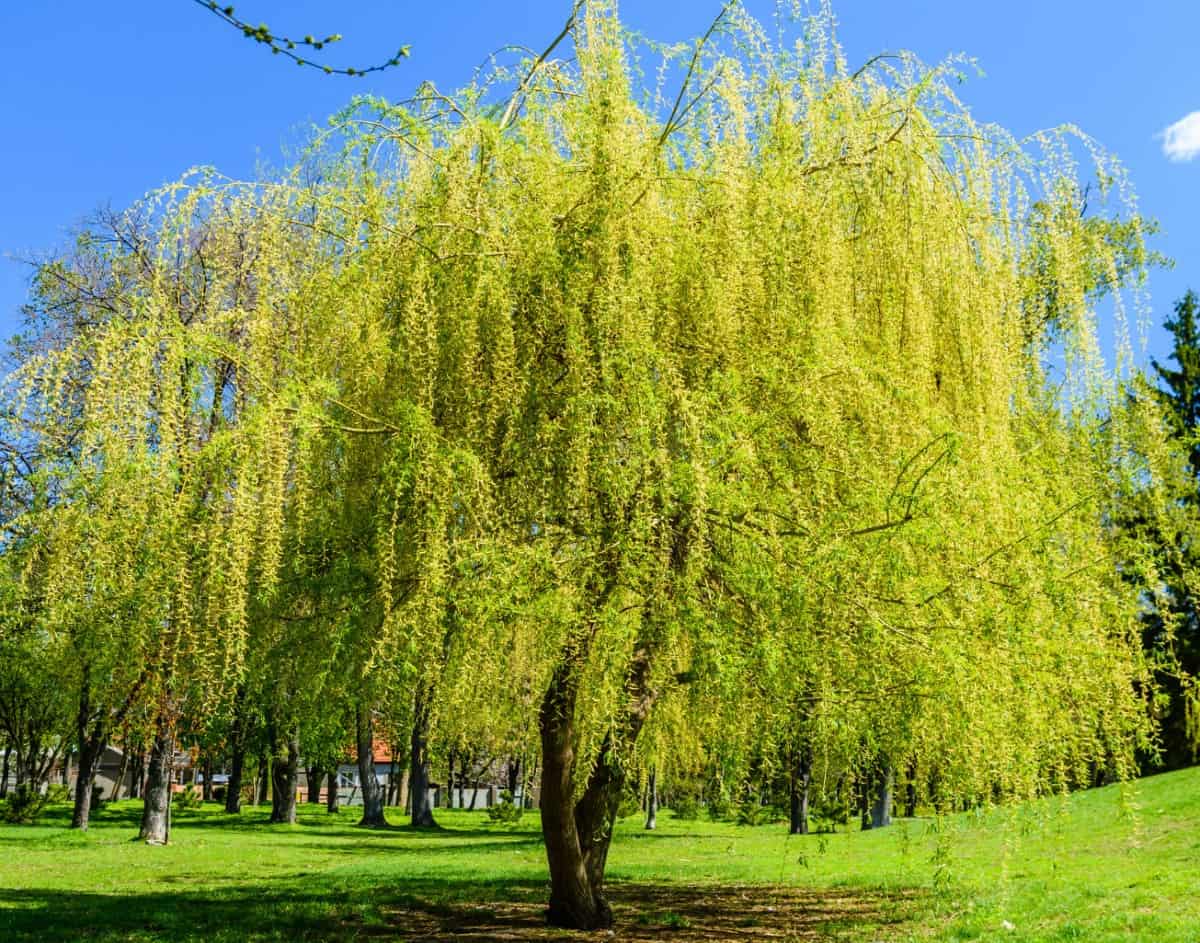 The drooping branches filled with bright green leaves make the Weeping Willow one of the most attractive trees. The size and draping canopy found on this tree make it an excellent choice for shade, but its root system and its mess make it a hazard in most yards.
The roots are not only aggressive, but they have one of the strongest systems around. Roots of this tree uproot sidewalks and crack underground sewer and water pipes. The tree is also prone to a handful of diseases and pests.
Ash Trees (Fraxinus)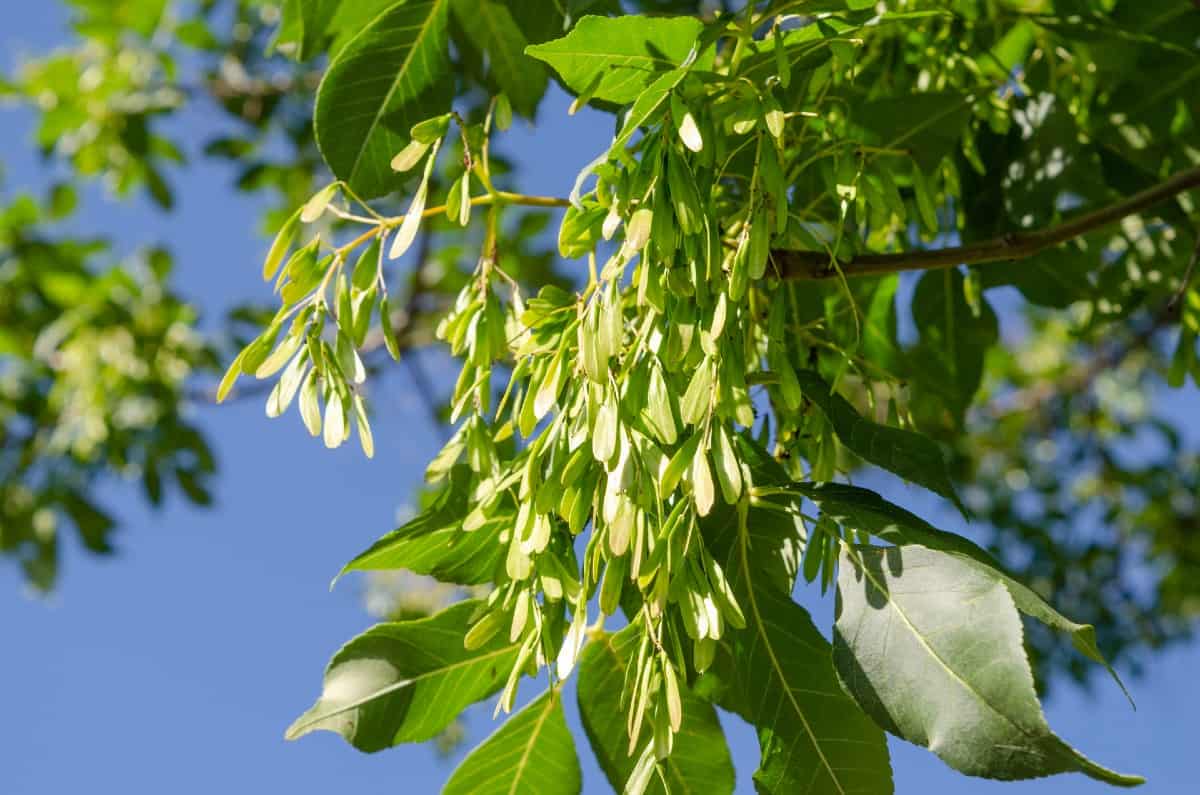 Many of us plant Ash for its shade, and at one point, they were the most popular tree in cities across the United States. Ash trees stand out among other trees with their cluster of leaflets that form compound leaves and their opposite branching.
Male Ash Trees are ideal for planting as they don't litter as female trees do. Samara, the fruit on the female trees, grow in clusters and drop to the ground every year. Ash trees are prone to the emerald ash borer larva that feeds on the tree's inner parts.
Thank you for reading our opinions on the prettiest trees that make a mess in your front yard. If you think any of our ideas on what messy trees to avoid are helpful, please share our views on the trees that make a mess with others on Facebook and Pinterest.