Selecting trees for your yard is not always an endeavor of choice. Most homes already come surrounded by trees that naturally grow in the area. The problem is that there are many trees with weak wood that are both attractive species for homeowners and appear organically in their environment.
Planting or keeping these trees on your property may lead to several issues in the future if not tended to properly. One of the most critical issues these trees encounter due to their weak wood is general decay.
While this may not be a major threat initially, this actually makes the plant susceptible to pests. The softened wood and weakened defenses of the tree allow insects to easily break past the plant's natural barriers and cause significant damage.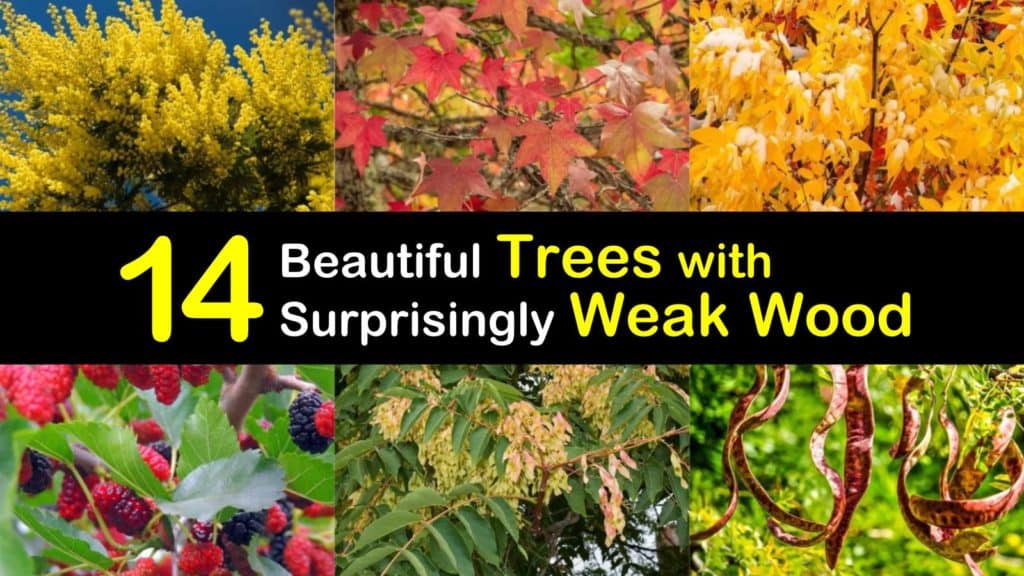 Stunning Trees with Structural Problems
Complications that might arise from decay deal with structural damage to property if branches fall and hit porches, roofs, and more. No matter where you are, there are numerous species of trees to look out for when it comes to your landscaping choices. Something many homeowners look for when selecting trees is how fast the plant grows.
While rapid growth often fills in spaces more quickly and allows the owner to enjoy the benefits much sooner, faster-growing trees tend to have weaker wood. Trees that grow slower develop deeper, stronger root systems, making the plant healthier overall.
Not only do you need to be concerned about weak trees and root systems, diseases and pests are more of an issues. Take care of fungus gnats, caterpillars, and beetles with homemade insecticides.
Eastern Black Walnut (Juglans nigra)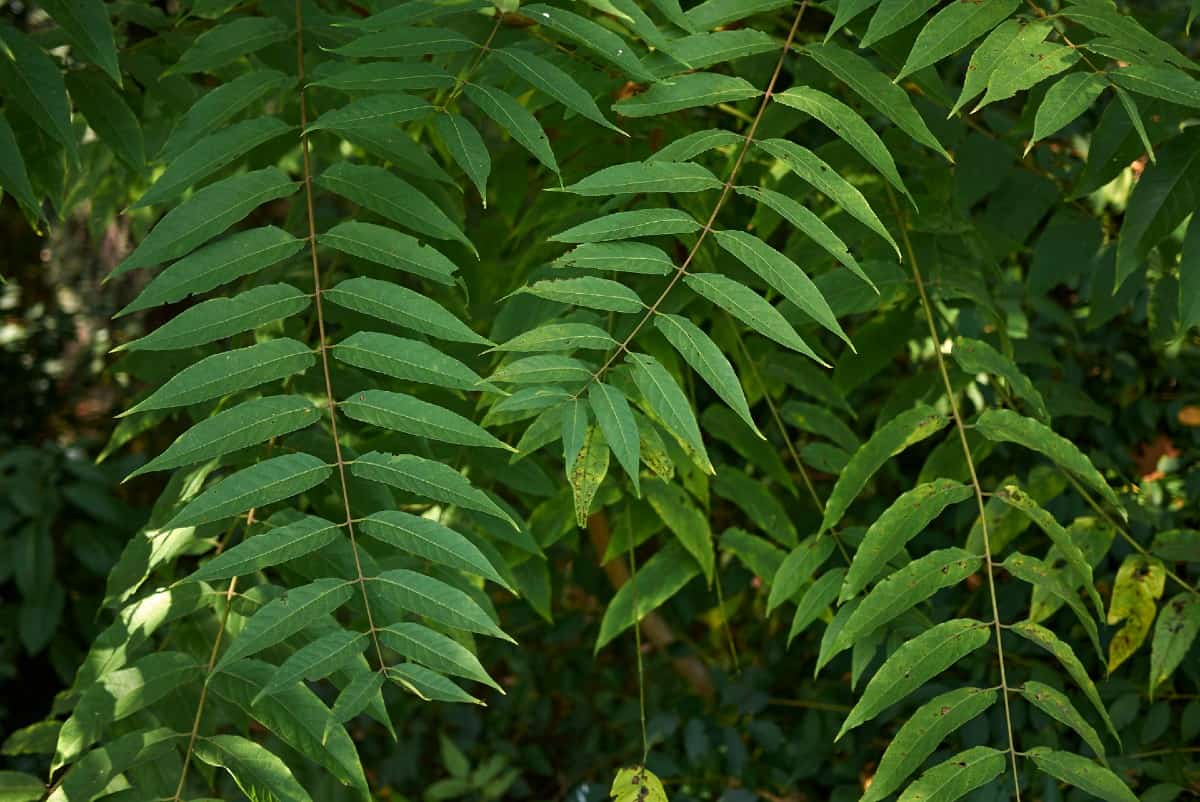 The Eastern Black Walnut appears in many landscapes, particularly because of its attractive wood and use as shade trees. It's a deciduous plant found throughout most of the United States, especially in Florida, Georgia, and parts of Texas.
The tree reaches up to 70 feet high with a similar spread. Some of the most common problems the tree faces comes from a lack of sufficient soil minerals.
This deficiency is often due to the shallow root system, which cannot absorb as many nutrients as deeper, healthier roots. The lack of these resources opens up the tree to pests like husk maggots – little worms that love to feed on the walnut husks.
Silver Maple (Acer saccharinum): Trees with Brittle Branches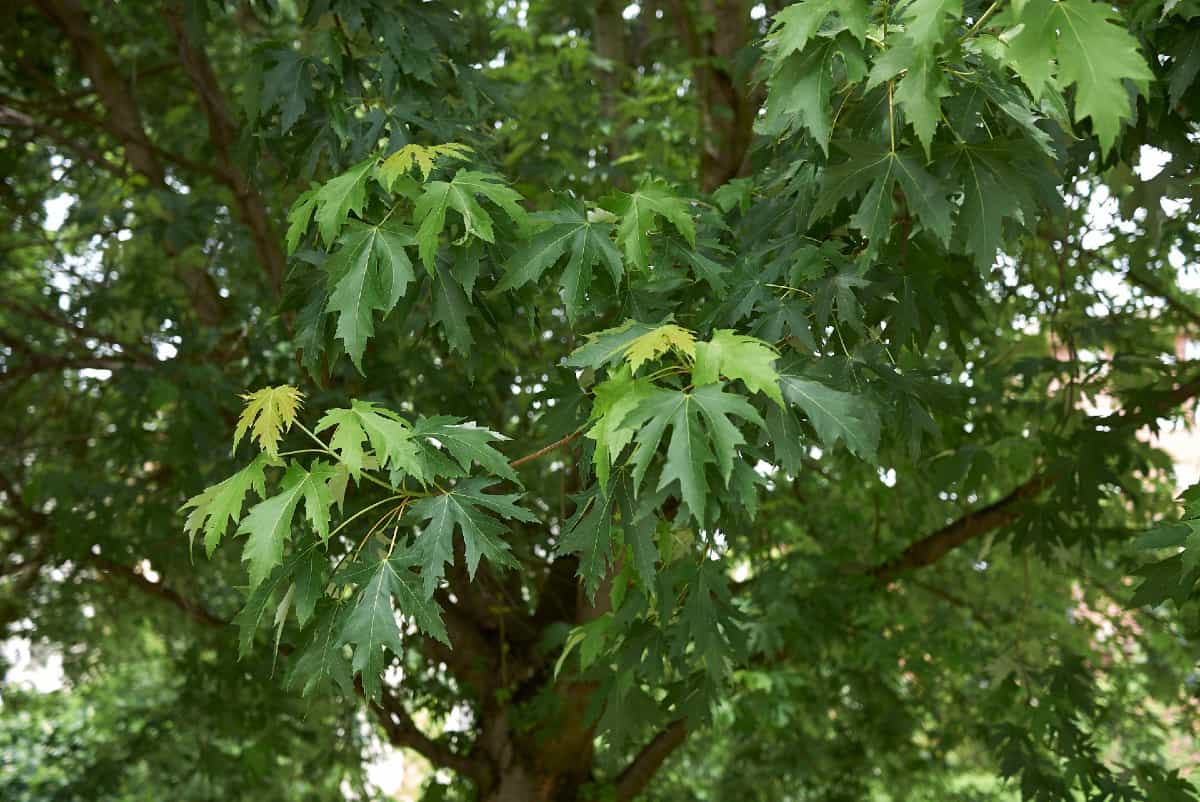 A fast-growing native to North America, the Silver Maple appears in many different areas throughout the country. It spans across USDA hardiness zones 3-9 and thrives in sunny open areas.
It also proliferates in locations with bodies of water, such as creeks and other waterways. The weak trunk of these plants makes it prone to damage from storms.
This softening of the plant, in turn, causes the branches to become brittle or invites pests that love to dine on the soft wood. This weakness in the exterior also allows for fungal issues like tar spots to appear over time.
Mulberry (Morus)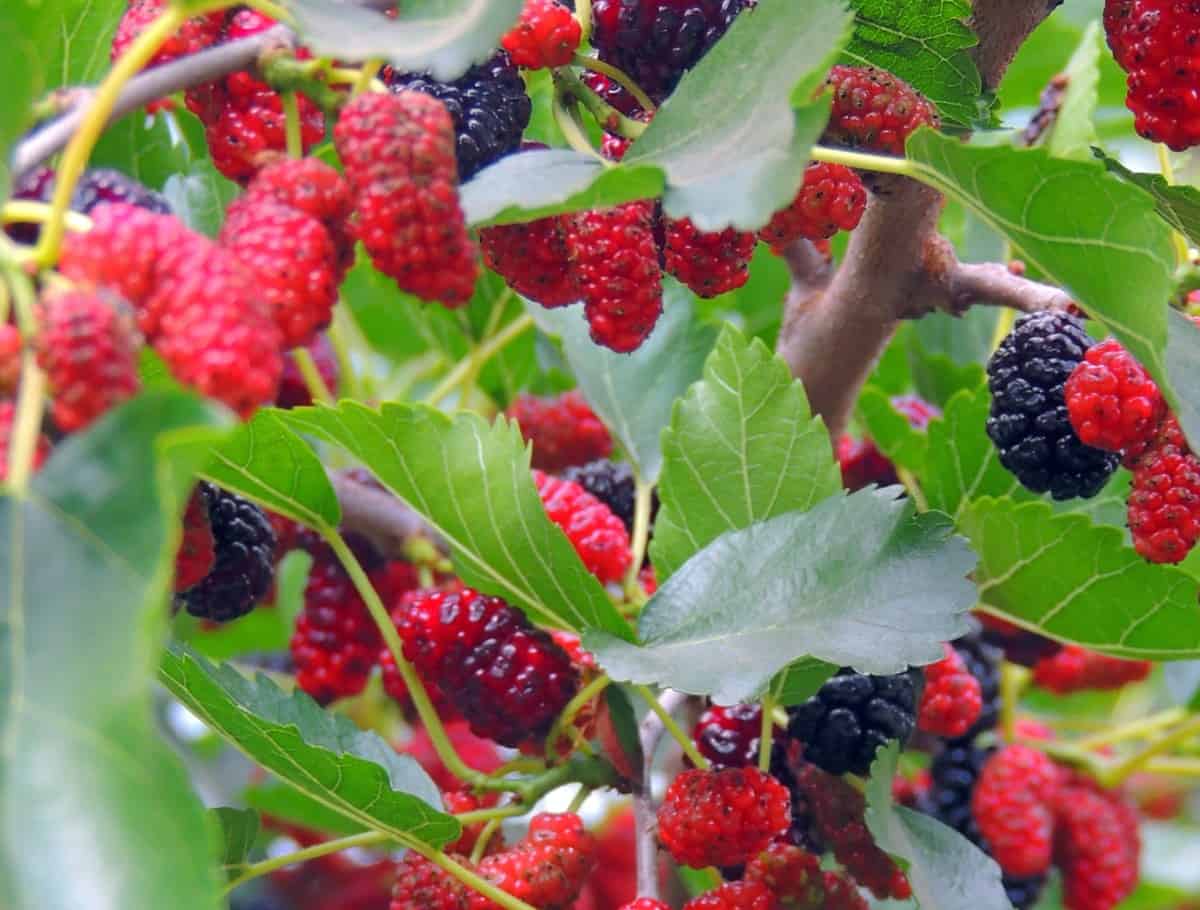 Having a mulberry tree in your yard offers many benefits, all linked to their delicious berries. The mulberry growing season starts in late spring with the appearance of these sweet, black berries. They are typically ready for harvest by June.
The berries also attract wildlife, delivering multifaceted reasons for why someone might choose to plant these trees in their yard. However, mulberry trees bear many drawbacks due to their vulnerable wood.
One of the most prevalent issues is a bacterial disease known as Pseudomonas syringae, which creates toxins that kill parts of the tree. Similarly, cankers develop on the wood and create dead spots with significant damage to the tree after spreading.
Mimosa Tree (Albizia julibrissin)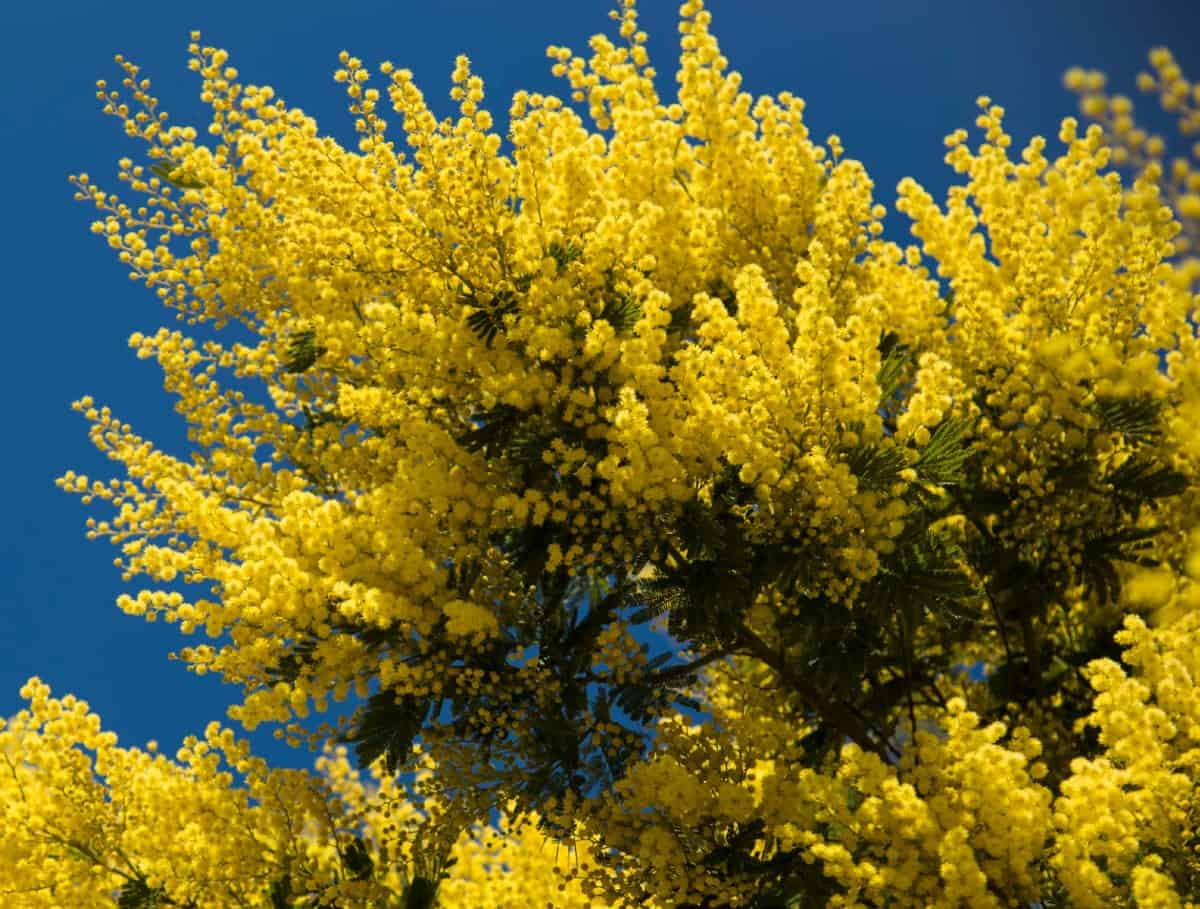 Another tree species with consistent issues is the mimosa tree, also known as a silk tree. Native to Asia, settlers brought these trees to the United States as ornamental plants in the mid-1700s.
They are typically found in subtropical climates, especially those seen above zone 6 in the U.S. Fungus is a major complication they frequently encounter, particularly a variety known as Wilt Fungus.
This disease starts in one concentrated area first, spreading out to other weak branches until the entire tree is infected. One of the best ways to deal with it is by providing the tree with plenty of nutrients to maintain its health, specifically nitrogen fertilizer.
Russian Olive (Elaeagnus angustifolia): Popular Fruit Tree with Fungal Issues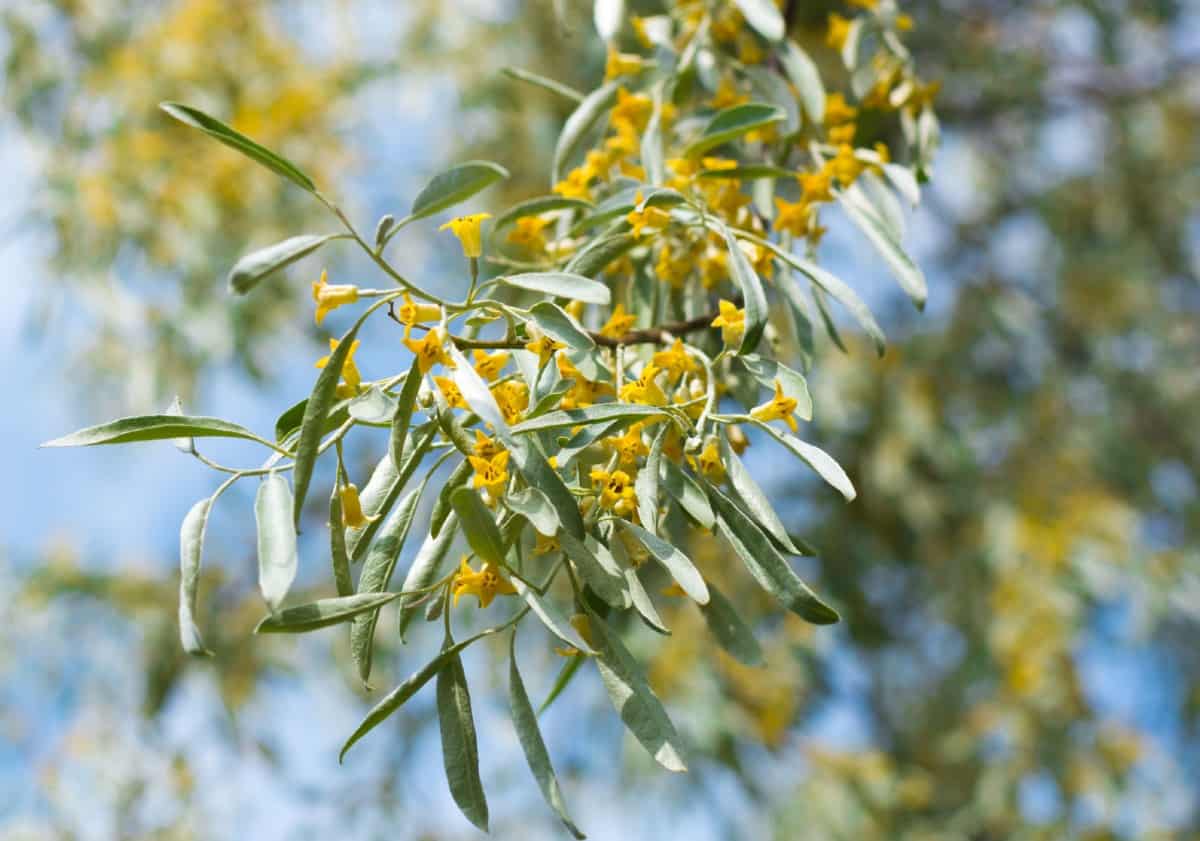 Russian Olive is another plant that possesses its fair share of curb appeal. In addition to delicate yellow blooms that appear from May to June, the plant also produces edible fruit.
The olives appear just after the flowers have finished blossoming and are ready for harvest from August through October. True to its namesake, the plant originated in Russia, spreading throughout most Western and Central Asia.
Its rapid growth has labeled it an invasive species in most of the United States, making it doubly problematic for homeowners.
The most common affliction it suffers is a fungus called Phomopsis canker, which causes the branches to die back until they ultimately kill the tree.
Honey Locust (Gleditsia triacanthos)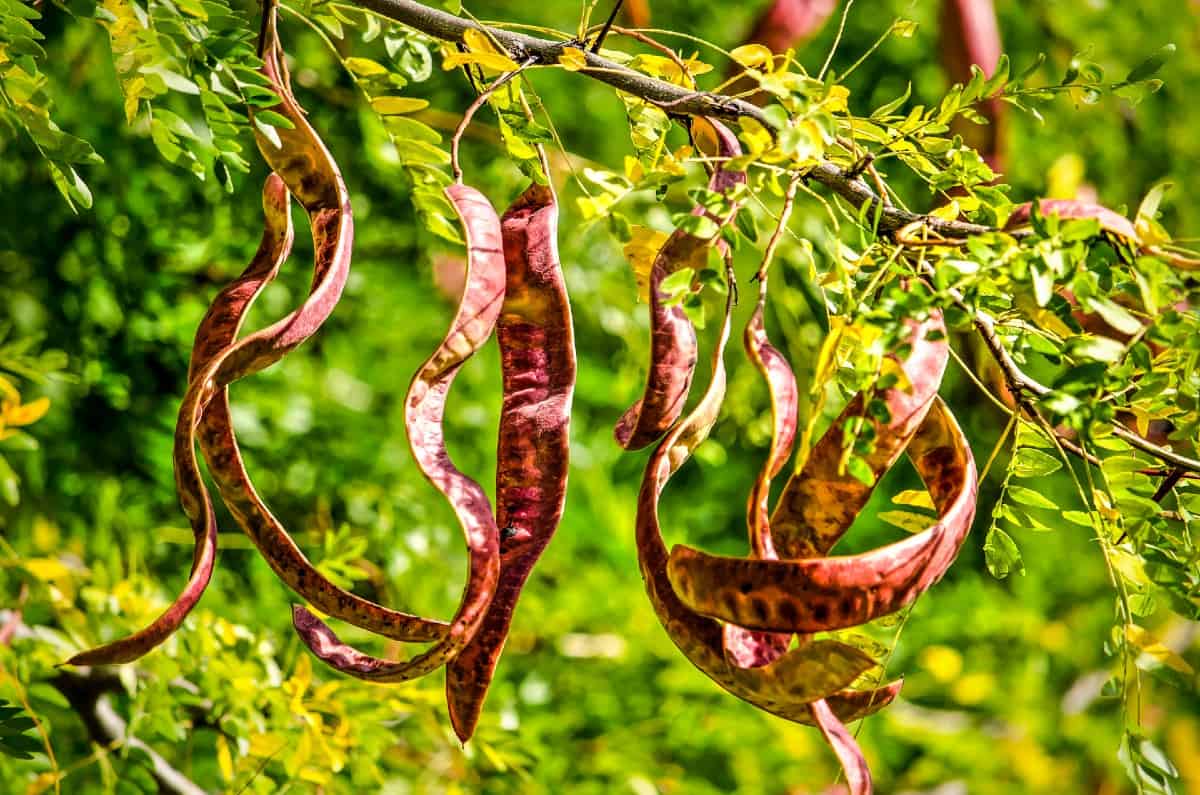 A truly unique tree is the Honey Locust, equipped with four-inch-long thorns that make it look like something out of a Halloween movie. Surprisingly, this tree resides across many different continents, including Africa, Asia, and North and South America.
Long seed pods appear in fall, reaching up to 8 inches in length. The most widely seen disease the plant suffers due to its weak wood is root collar rot.
This ailment wraps around surface roots or the tree's base, starting right at the soil line to wear away its defenses. It is most prevalent when nutrients are deficient in the soil or when it does not drain properly.
Tree of Heaven (Ailanthus altissima): Trees with Weak Wood for Zen Gardens
The Tree of Heaven is a gorgeous tree beloved for dressing up gardens of all kinds. It was brought to the U.S from China in the late 1700s as an ornamental street tree.
In addition to attracting certain insects that love to feed on its weak bark, these fast growing shade trees bear many hazards when growing. Due to achieving growth of over six feet each year, the plant's invasiveness poses a threat to native species in the area.
Its wide-spreading root system also causes potential structural damage to pavement and the foundation of buildings. One method to curb this rapid growth is by placing it in shaded areas.
Lombardy Poplar (Populus nigra)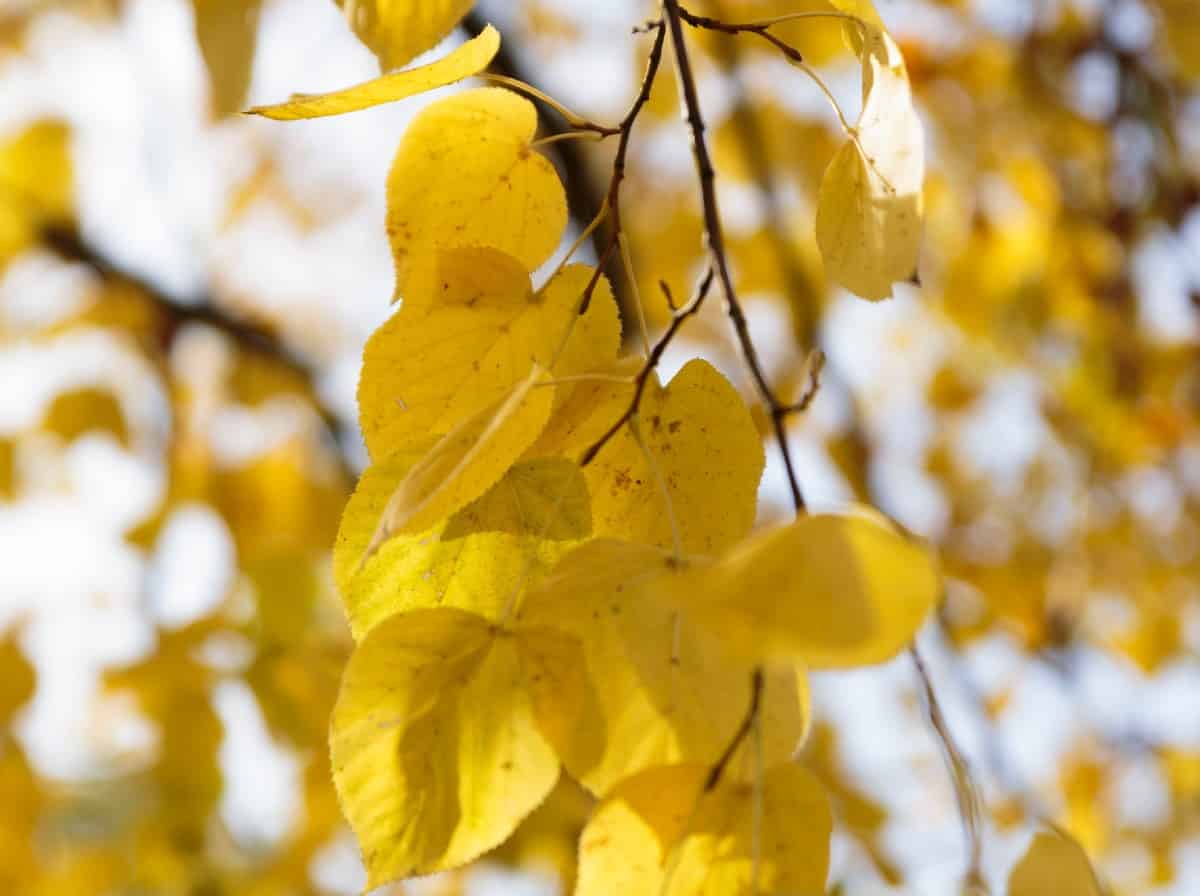 A popular tree that flourishes throughout the majority of the country is the Lombardy Poplar. This tree is a member of the same family as the cottonwood and looks similar, too.
It is native to Italy and grows up to 50 feet tall with a spread of 15 feet. What typically makes the wood weak on this tree is the emergence of foliage diseases.
While not necessarily life-threatening to the plant, they cause leaf spots, rust, and powdery mildew, which exposes the plant to other complications. To counteract this, implement proper drainage techniques.
Norway Maple (Acer platanoides)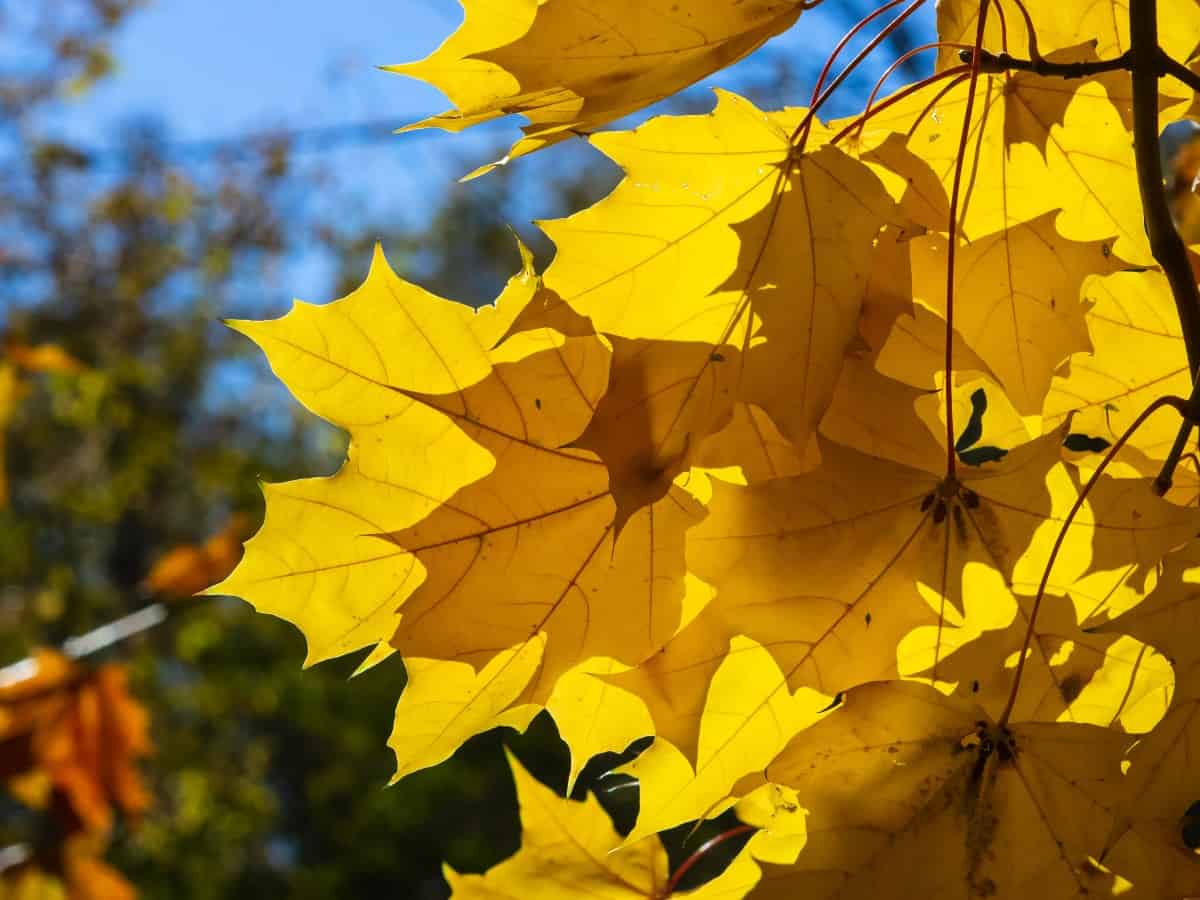 A tree brought over from Europe, the Norway Maple came to the United States as a shade tree during the mid-1700s. However, the tree survives in other parts of the world, including Russia and Iran.
It reaches about 70 feet high with a diameter of two feet for the trunk. Norway Maple has more impact on the surrounding environment than it does with problems surrounding its weak wood.
While an increased spread rate makes it invasive, the shallow root work also makes it challenging for other plants to get a foothold in the earth. It is, however, sensitive to many of the same fungal diseases as other weak-wooded species.
Bradford Pear (Pyrus calleryana): Delicious Fruit Trees with Soft Wood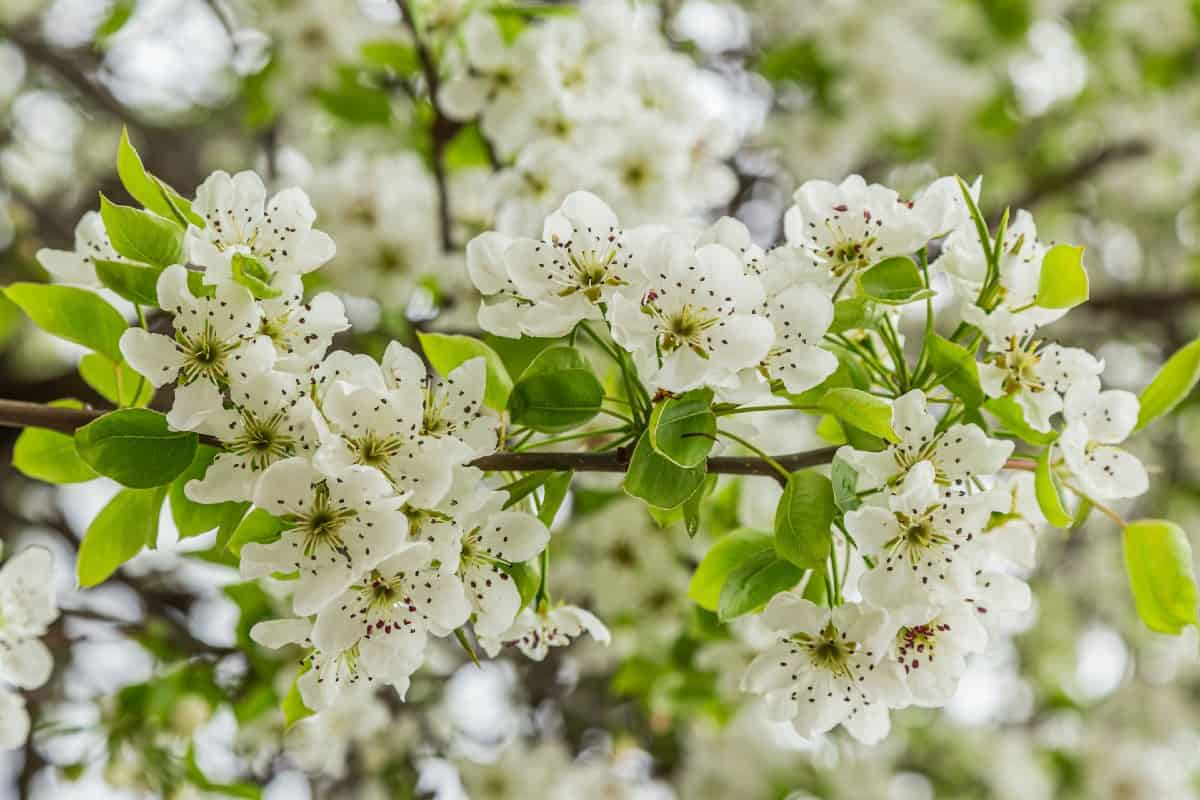 Other fruit trees that bear issues due to weak wood, too, namely Bradford Pear trees. This species is the oldest type of pear tree in the U.S. and beyond being loved for its fruit, is highly prized for its ornamental value.
In spring, the tree displays pretty white flowers that precede the fruit. As a rose family member, these pear trees easily contract a disease known as fire blight. This ailment is most visible in the leaves, which takes on the appearance of being burnt or singed.
The discoloration moves from the leaves to the stems, continuing downward until it spreads throughout the tree. Suckers are a frequent malady in fruit trees, which form small patches of vegetation that absorb moisture and nutrients from the tree.
Green Ash (Fraxinus pennsylvanica)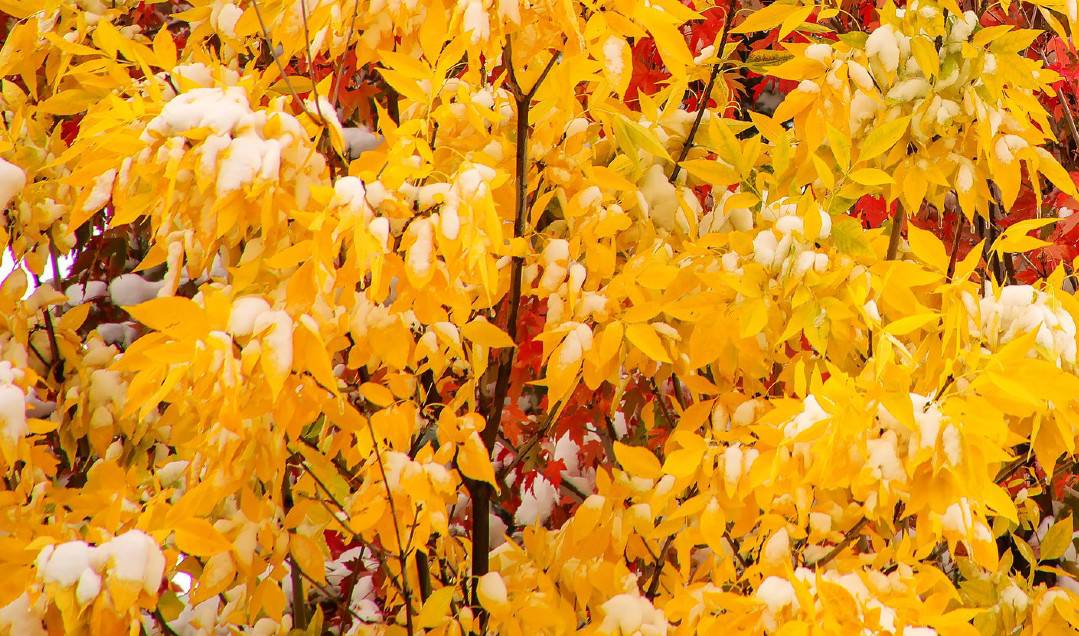 Yet another example of a fast-growing tree that does not pay off is the Green Ash tree. This tree prefers warmer climates, and does well as beach trees, favoring zones 8-9, but lives anywhere from Canada to Texas.
When young and still establishing its roots, the tree stretches up to 10 feet each year. Most ash trees share similar issues, with the most notable being the Emerald Ash Borer beetle.
Other pests the tree suffers from are clearwings and mites. Some of the same problems are shared with other tree species, including White Pine and Ginkgo Biloba, and involve root rot, cankers, or powdery mildew.
Weeping Willow (Salix babylonica): Gorgeous Trees with Numerous Complications
Weeping Willows are iconic trees with such a dramatic effect that it's hard not to love their beauty. Originally from Asia, traders carted the tree along the silk road until it eventually made its way to Europe and beyond.
Its most notable features are the long, cascading tendrils that give the tree its drooping appearance. These lovely trees for privacy from neighbors have distinctly weak wood that exposes it to numerous issues, as well.
The most common complication is called willow scab, a fungal disease that destroys fresh growth and causes cankers around the tree. It is also prone to root rot that affects the tree's overall health.
Sweetgum (Liquidambar styraciflua)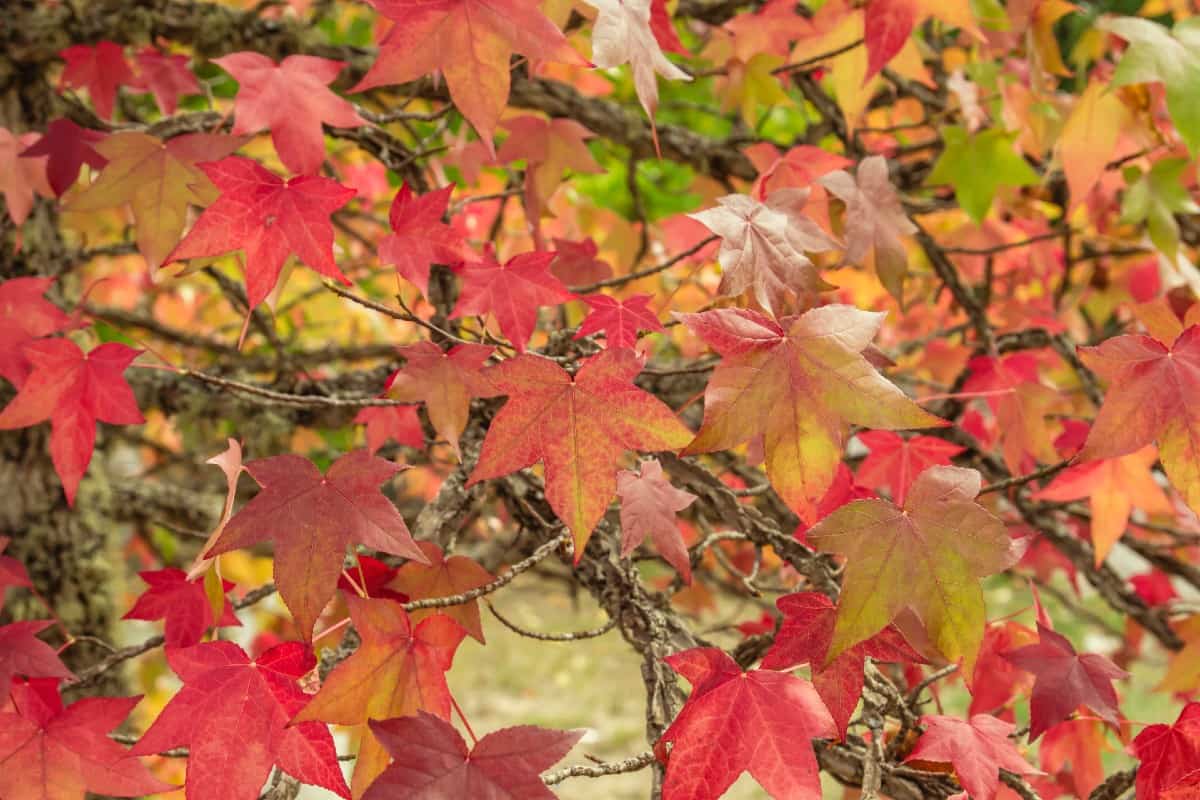 A street tree with strong root systems is what makes Sweetgum trees so appealing to landscapers. They are generally low maintenance, provide ample shade, and thrive within most of the states.
They prefer full sun conditions and even spread into parts of Central America. Their strong root systems cause potential destruction to sidewalks and curbs by extending outward and remaining close to the surface.
As with most plants with shallow roots, this accounts for part of the tree's vulnerability. It opens the tree to decay generated by a varnish fungus that attacks the roots and trunk, killing the tree within just a few short years.
Siberian Elm (Ulmus pumila)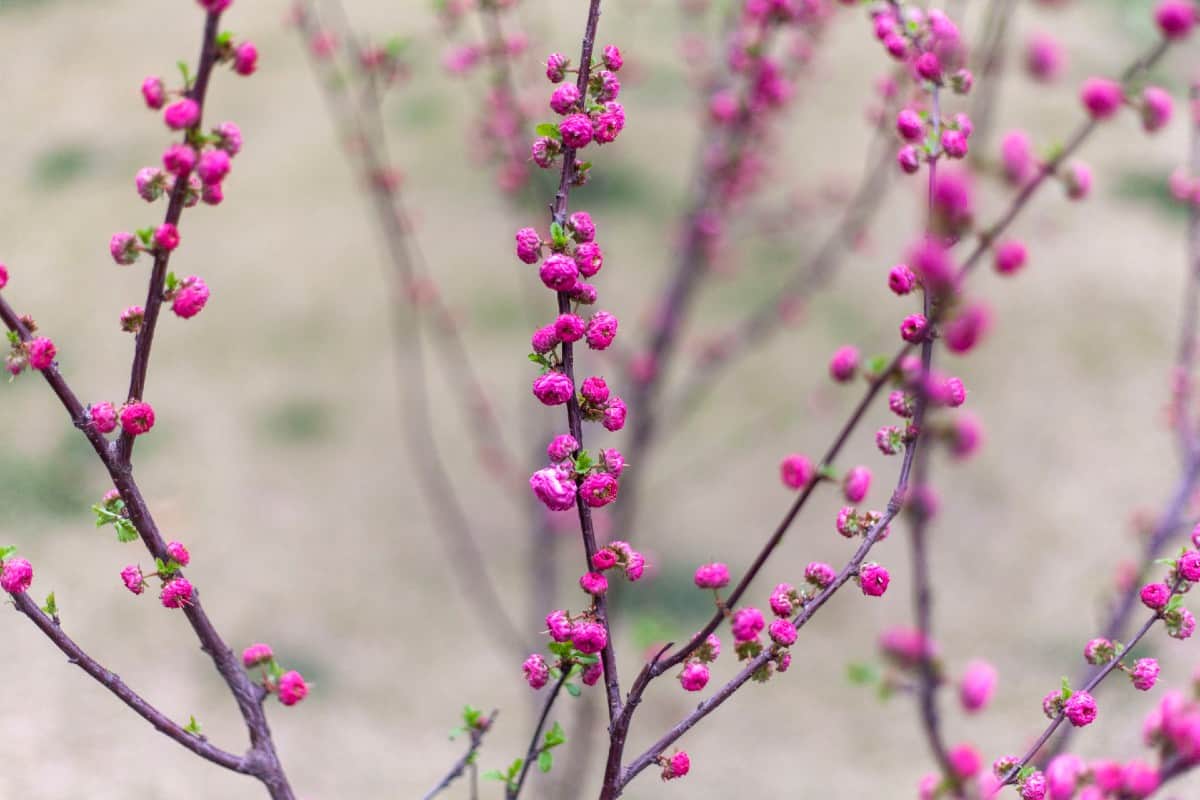 One of the worst trees to plant when it comes to their sensitivity to disease is the Siberian Elm. These trees are native to Central Asia, including Mongolia, Tibet, and India.
While they do have their advantages, such as drought tolerance and extreme cold hardiness, numerous complications and pests affect the Siberian Elm. Insects like elm leaf beetles and aphids are common for this type of plant.
The leaf beetles are a grub-like bug that gnaws on the plant's leaves' underside, rather than attacking the leaves' extensive veins like other pests. Other issues the Siberian Elm encounters include cankers, fungal diseases like powdery mildew, and leaf spots.
Now that you know which tree species possess some of the weakest wood, avoiding planting these trees becomes much easier.
If these trees already exist on your property, ensure you take precautions to prevent the common issues mentioned. Knowing where to look and what species to shy away from is half the battle.
If you found these potentially risky landscaping choices educational, then remember to spread the word and share these trees with weak wood with friends and family on Facebook and Pinterest.