When we think of joy and happiness, no other color represents those feelings more than yellow. Trees with yellow flowers brighten up a yard, street, or any other landscaped area.
They not only cheer you up visually, but they appeal to your other senses with their sweet, citrusy aromas as well. They can make a shady spot glow like it never has before, and adding more color to your yard is never a bad idea.
Yellow flowers are not always standard on trees. The plants that do produce them come in a variety of sizes. Some of the trees on this list aren't technically considered trees. They are often called large shrubs but easily pass as small trees. If you've been looking to brighten up your home with fun, yellow flowering trees, there are several options for you to choose from.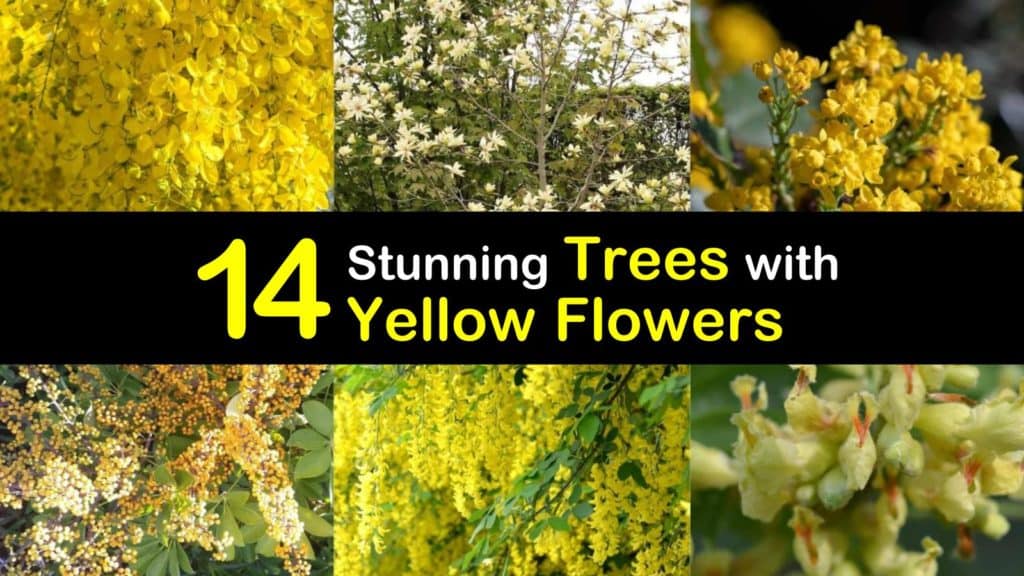 How to Plant Trees at Home
Planting trees with yellow flowers is one of the simplest ways to boost your curb appeal. People find themselves drawn to homes surrounded by cheerful colors.
When we think of yellow trees, we often think of the yellow leaves of fall, but plenty of species bring color to your yard in a prettier way. Knowing how to plant your own trees is beneficial for their health and life span. You can also find trees with pink flowers to add color all over your property.
Always choose the right trees for your property based on what it provides. Double-check that your home gives each specific plant the nourishment and environment they need to survive.
If you spend money, time, and labor planting trees that don't have the right sunlight, water, and soil requirements, then you wasted all the work you put into your project.
To plant a tree around your home, dig a hole about three times the size of the tree's root ball. Loosen the compressed roots on the bottom of the ball and place the tree inside it.
Support unsteady trees with extra support by staking them and water them consistently after planting until they become more established.
Add mulch to the bottom of the tree to help protect the roots and retain moisture. Finally, always keep a close eye on new trees to make sure they are sturdy and healthy.
Of course, you are not limited to tree planting in your yard. Grow indoor apple trees or other small varieties in your sunroom or in a bright window to enjoy greenery all year.
Kousa Dogwood (Cornus kousa) – Trees with Pastel Flowers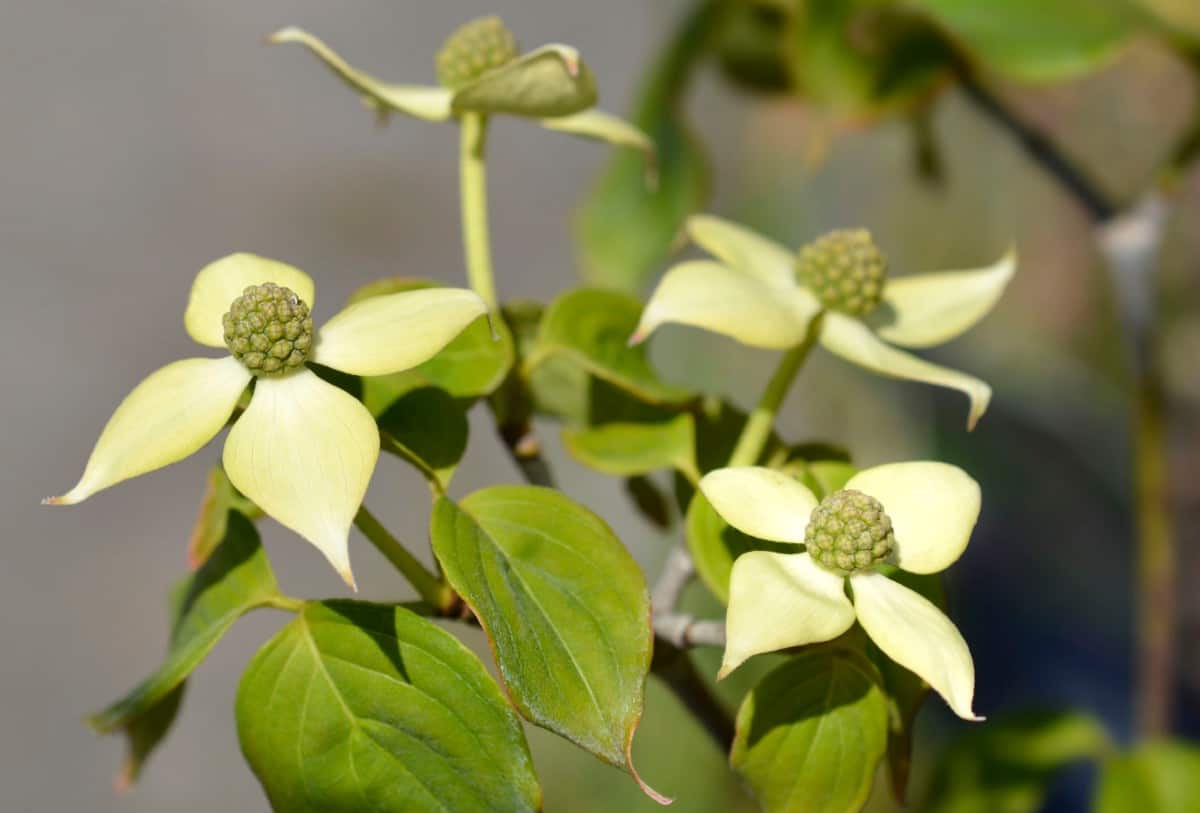 The Kousa dogwood tree has bright green leaves and pale yellow and white flowers that bloom in abundance during the spring. Each flower has four petals and a bulb-like center.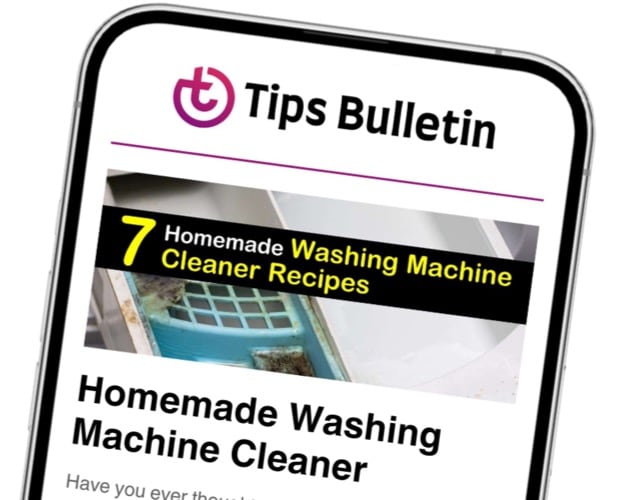 Finally, an email that Transforms Your Home.
Get the latest home and garden tips from our experts, delivered straight to your inbox.
The foliage turns reddish-purple every fall and showcases a perfectly rounded canopy. These dogwood trees grow up to 30 feet tall and wide, making it a perfect size for most landscapes.
Kousa dogwoods some of the most beautiful blooming trees. They are native to China and Japan and are more pest and disease resistant than the popular flowering dogwood trees.
They are hardy in USDA hardiness zones five to nine and enjoy having full sun or part shade. Give them well-draining, slightly acidic soil and a deep watering once every week.
Angel Trumpet Tree (Tabebuia roseo-alba)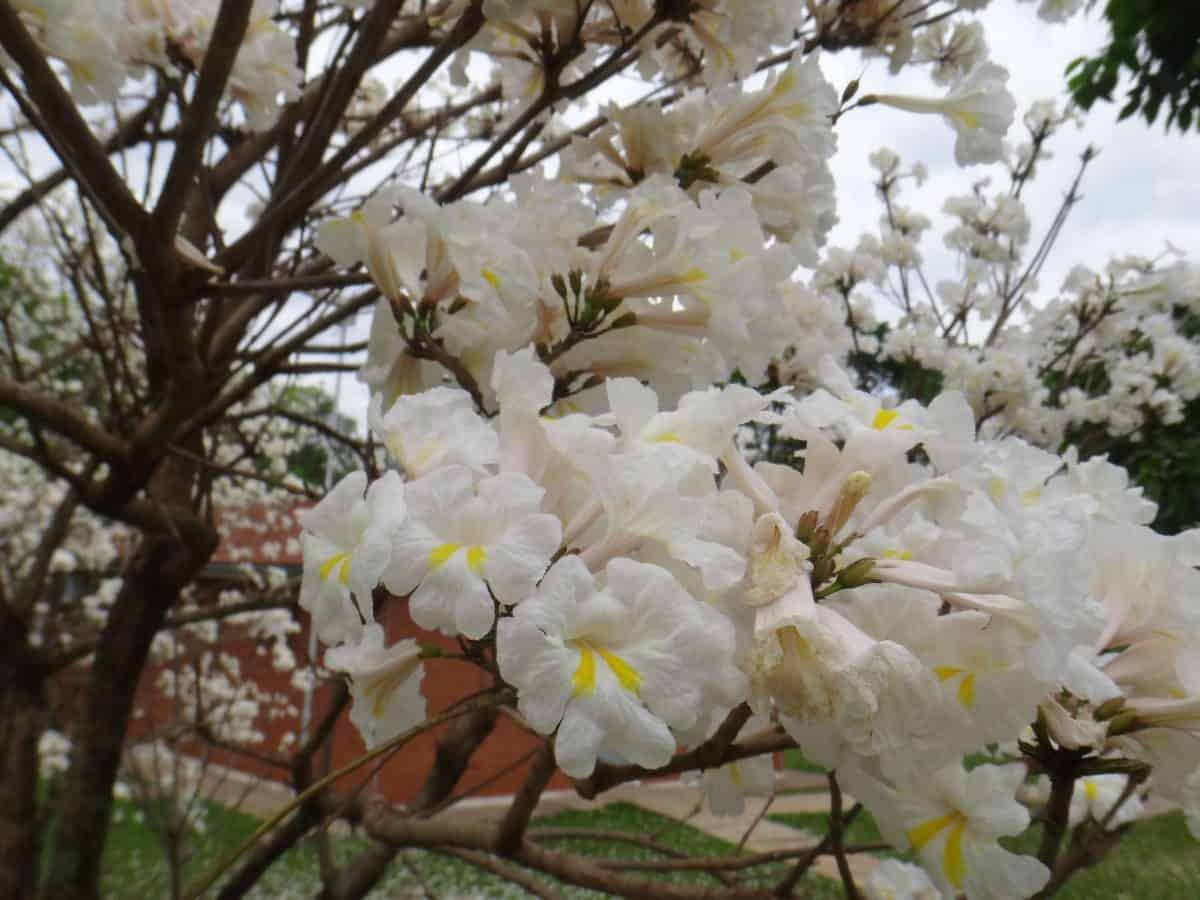 One of the most eye-catching trees with yellow flowers is the angel trumpet tree. As the name says, these flowering trees show off their trumpet-shaped, white and bright yellow flowers.
The flowers have a lemony scent and grow up to ten inches long in ideal conditions. The tree's foliage is poisonous when ingested, so it's smart to keep pets and children away from them.
Angel trumpet trees are common in tropical regions and the southwestern United States. They repeatedly bloom throughout the spring, with each flower only lasting for one or two days. Prune the tree as often as desired and water them regularly.
Golden Chain Tree (Laburnum anagyroides)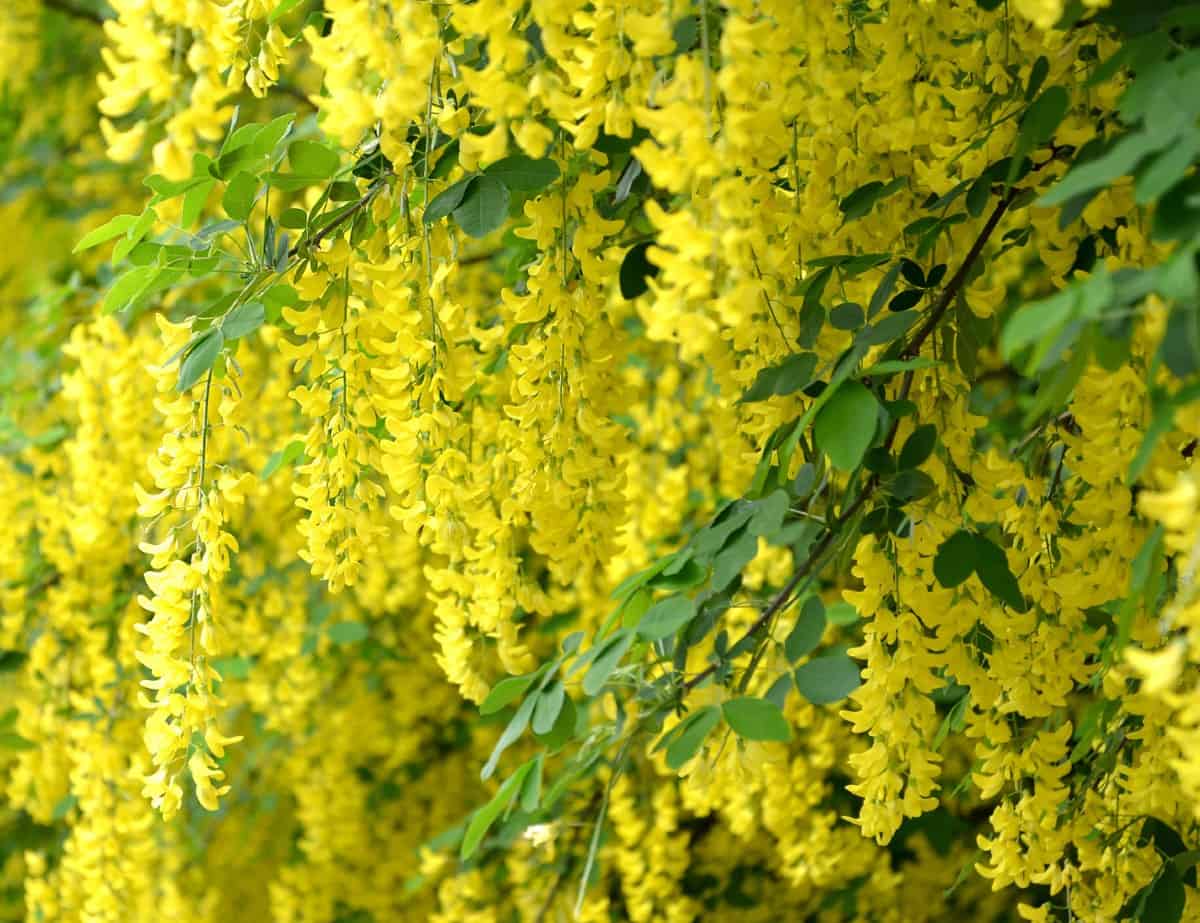 The golden chain tree is a beautiful plant and is considered the Goldilocks of plants. These trees grow in USDA zones five through eight and don't like weather that is too hot or cold.
Golden chain trees display golden yellow flowers that hang in abundance from the branches. They grow 15 to 25 feet high and are native to southern Europe.
Golden chain trees are most dependent on the weather. Hot regions sometimes scald the branches and foliage, while cold winters also cause them to suffer.
Plant these trees in sheltered areas where they receive full sun from the north and partial sun from the south. They like well-draining soil and thrive with compost added to the ground.
Beautiful Trees with Yellow Flowers: Magnolia Butterfly Tree (Magnolia acuminata x denudate)
These trees with yellow flowers are a unique type of magnolia. They have canary yellow, tulip-shaped flowers that last from mid to late spring. Each bloom has red stamens and around 16 petals. They also have a sweet lemon fragrance that attracts butterflies.
Magnolia butterfly trees grow up to 30 feet tall and 15 feet wide. Plant magnolia butterfly trees in full sun or partial shade. They do best when planted in moist and slightly acidic soils but adapt to clay, loam, and sandy soils as well.
Magnolias are prone to pests and diseases like snails, scale, and honey fungus, so keep a close eye out to eliminate the problem before it takes over.
Golden Rain Tree (Koelreuteria paniculata)
The golden rain tree is a medium-sized, yellow flowering tree with flowers that grow on foot-long panicles. The blooms emerge in midsummer, and bright green seed pods show up in the autumn.
These shade trees are hardy in hardiness zones five through nine and reach 25 to 40 feet tall. Golden rain trees are low maintenance and grow quickest in full sun and moist, well-draining soil.
They tolerate various soil types and accept wet conditions when established. They also have few pests and are perfect when lined along a sidewalk or patio.
Julia Child Rose Tree (Rosa Floribunda)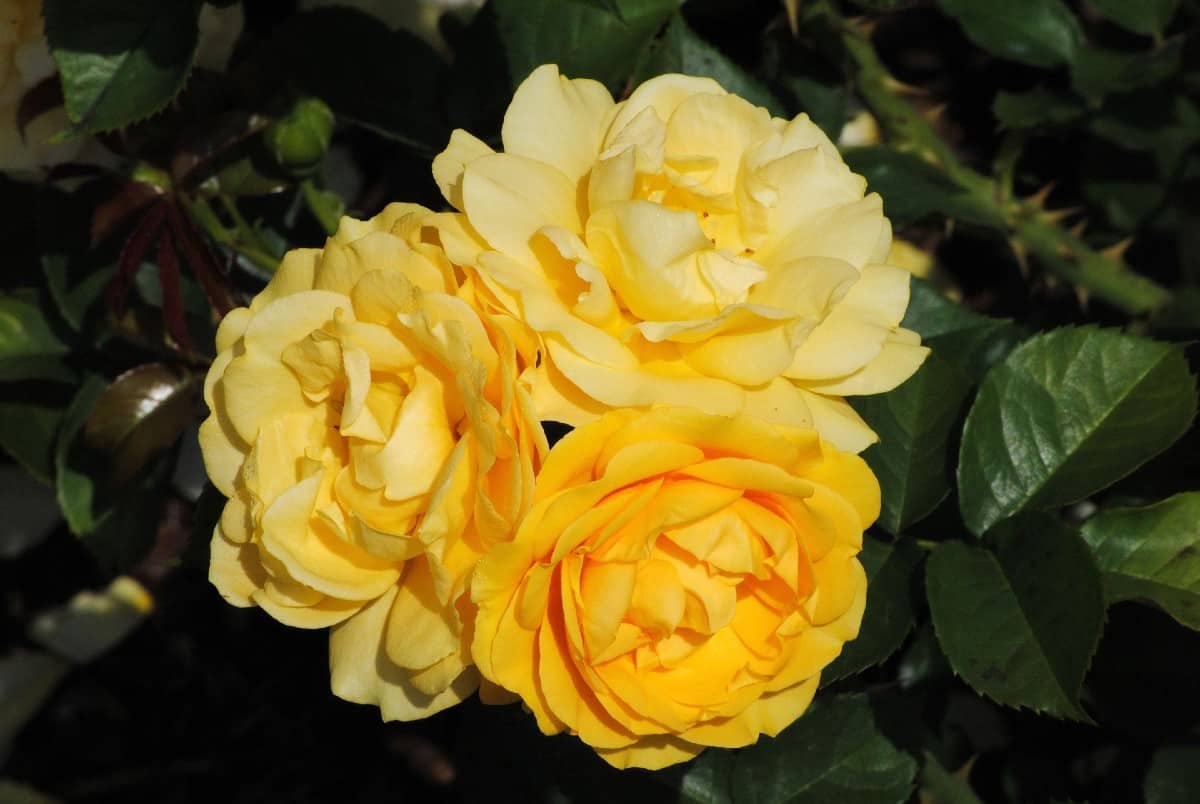 The Julia Child rose is a large shrub and is a type of floribunda rose. They have big, ruffled, and buttery yellow flowers, a subtle, licorice scent, and show up from early summer to late summer.
Julia Child roses are hardy in zones five through nine. The leaves transition from green to yellow in the fall. Plant Julia Child rose trees in full sun or partial shade.
Give them plenty of fertile, well-draining soil, but there is no need to deadhead the fading blooms. Prune the shrub once a year in the early spring.
Yellow Buckeye (Aesculus octandra) – Trees with Vibrant Color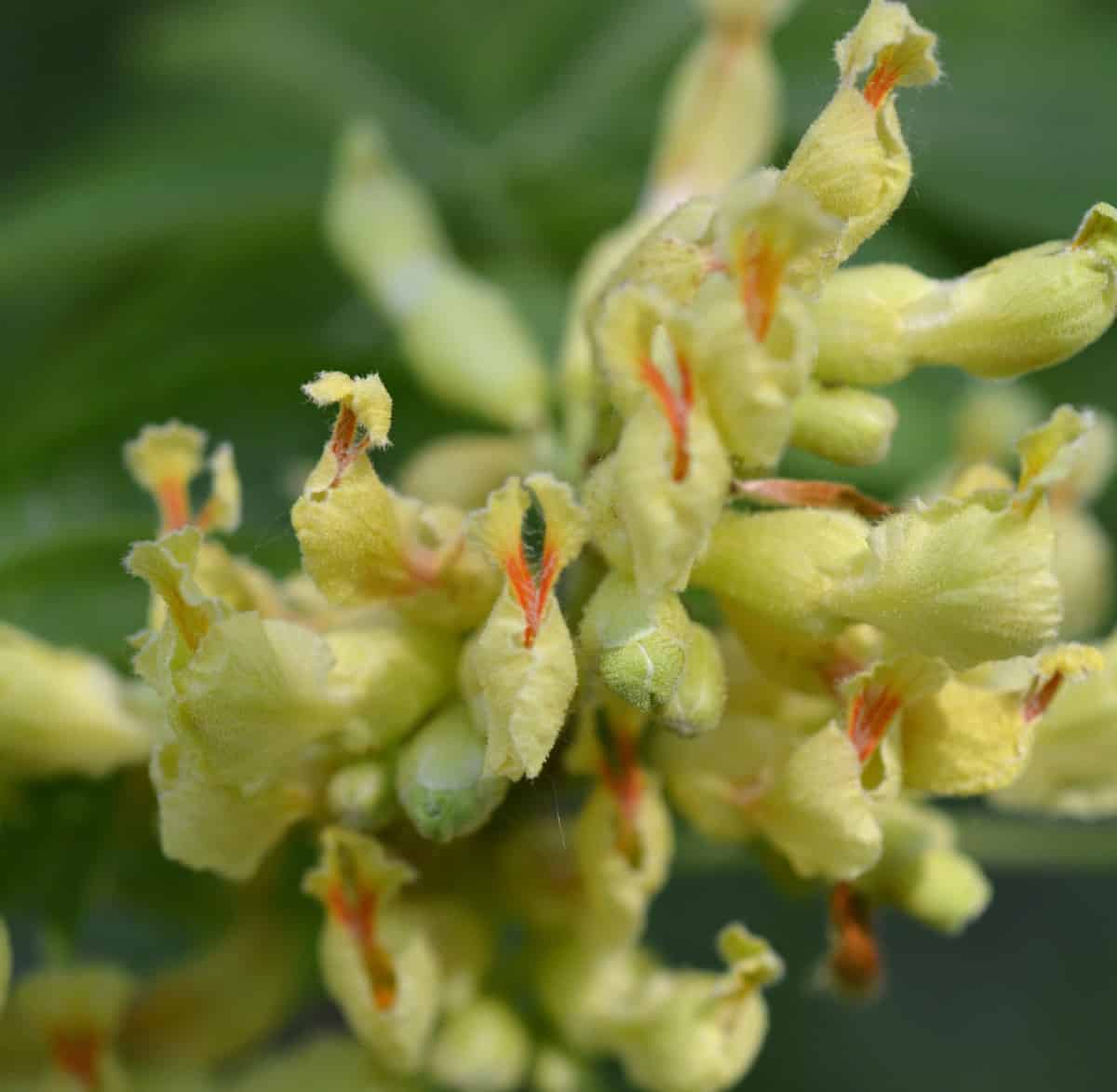 Yellow buckeyes are trees that bloom from mid to late spring with green and yellow flowers that give way to brown buckeye capsules. The buckeye foliage is green in the summer and orange in the fall.
It has grayish-brown bark and is one of the most trouble-free plants, having little issue with pests and diseases. Yellow buckeye trees grow up to 70 feet tall and 50 feet wide.
They thrive in average soil with lots of drainage. Buckeyes adapt to clay, chalk, loam, and sandy soil conditions and are hardy from zones three through eight.
Forsythia (Forsythia x intermedia)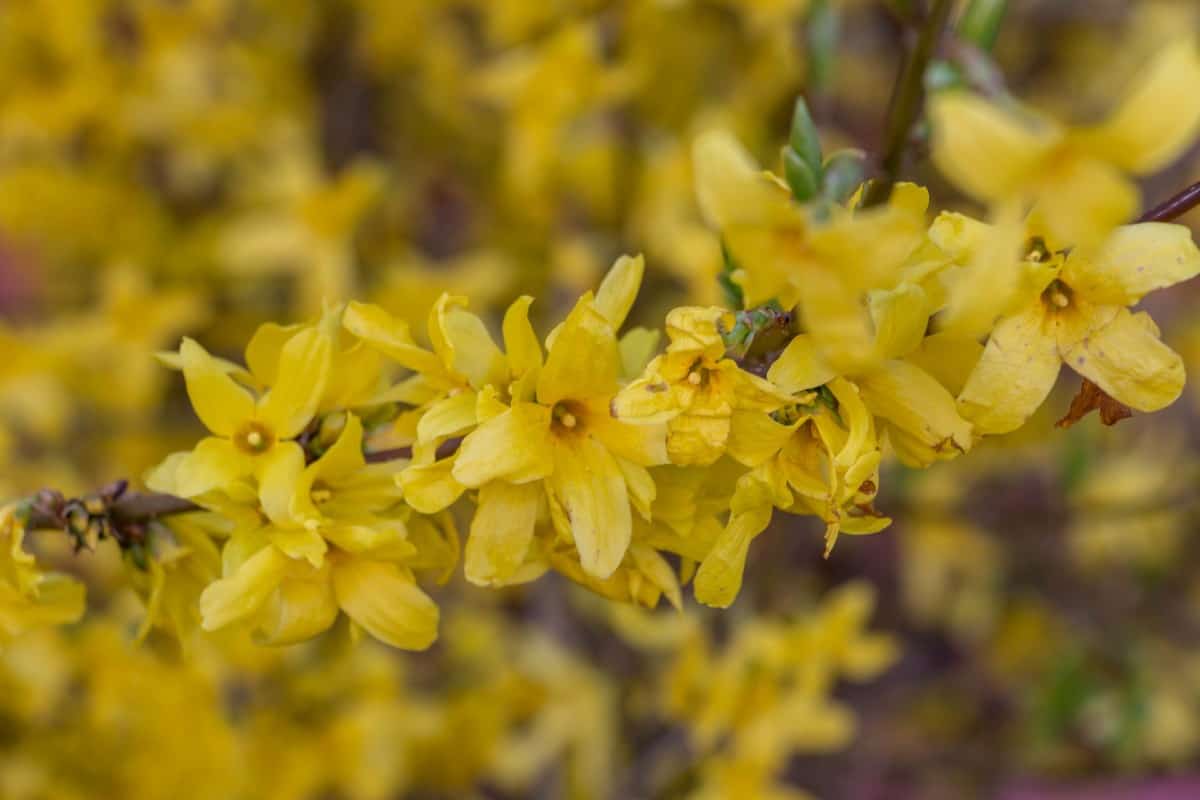 It's easy to add some drama to your yard with forsythia plants considered large shrubs or miniature flowering trees. Forsythias burst with vibrant yellow flowers from early spring until late spring.
After the flowers fall, bright green leaves appear. These fast growers require pruning several times throughout the growing season.
Forsythias enjoy having six hours of sunlight every day but also tolerate partially shaded areas. Add organic matter to the soil every year and mulch around the base to help retain moisture.
Oregon Grape (Mahonia aquifolium)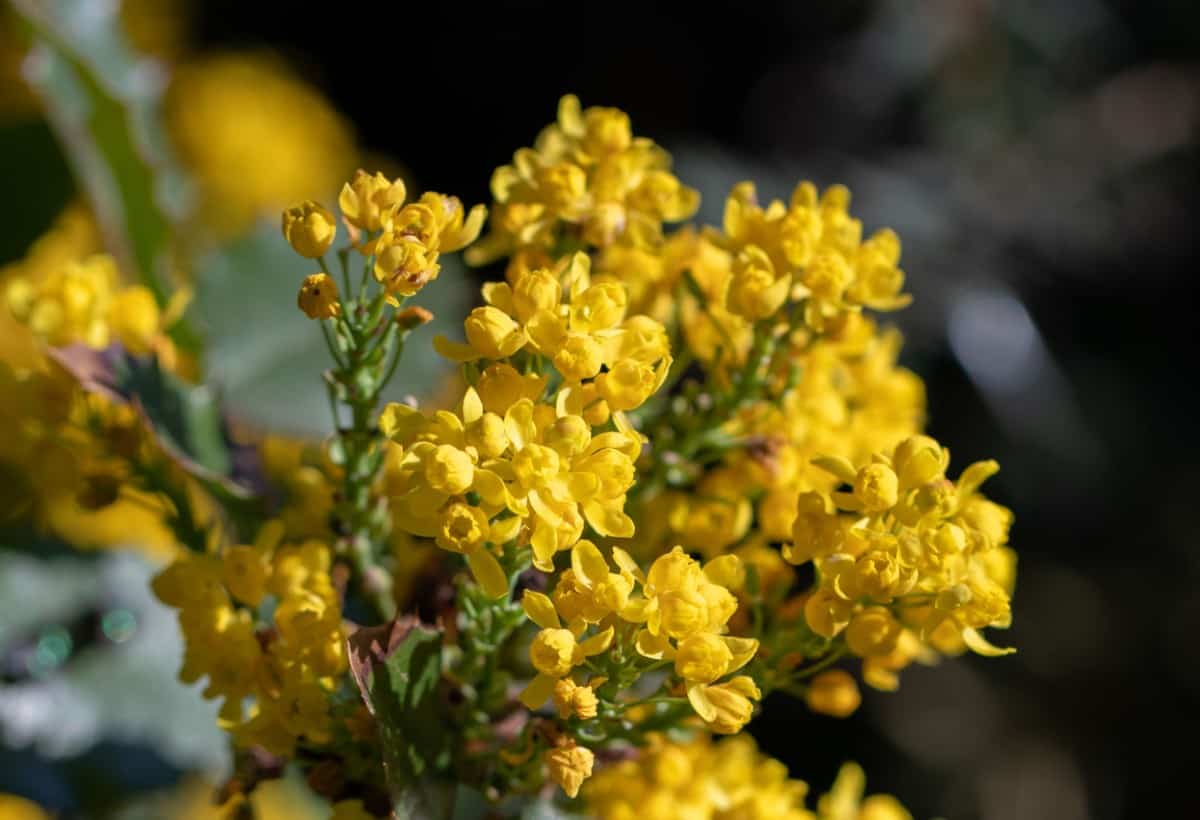 The Oregon grape tree originated in the western part of North America and is now the state flower for Oregon. It provides color throughout the year with green and burgundy leaves, bright yellow flowers, and blue and purple fruit.
Oregon grape trees require well-draining soil for the best growth. It likes having neutral to acidic soil and having lots of sunshine. These trees are hardy from USDA zones five through nine. With the right conditions, they grow ten feet tall and five feet wide.
Shrubs with Golden Blooms – Japanese Rose (Kerria japonica)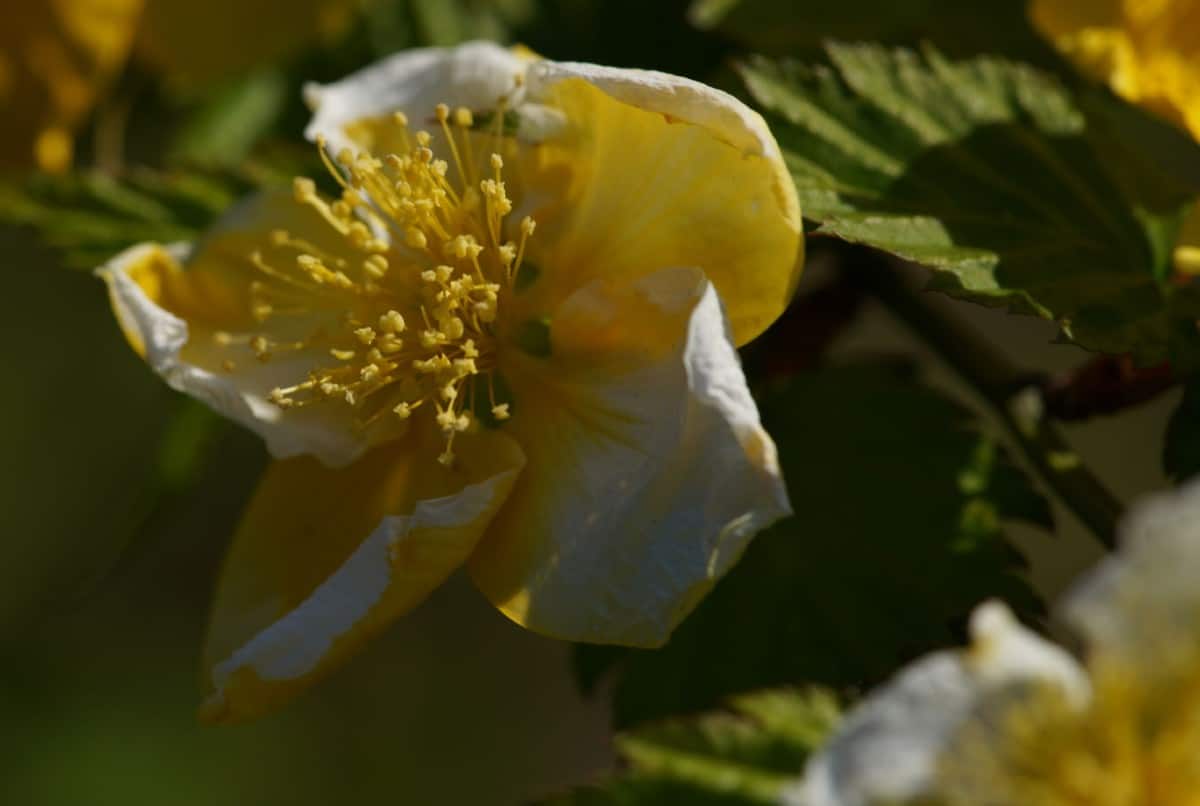 Japanese roses are shrubs that are hardy in USDA hardiness zones four through nine. They have few pests, are deer resistant, and drought tolerant once well established.
These shrubs have greenish-yellow branches and stems, with yellow flowers that closely resemble chrysanthemums. Japanese roses enjoy soil that is moderately fertile and moist.
They do not like soil with large amounts of clay. Give them a site with afternoon shade, as too much light makes them appear bleached. Water these roses regularly, but don't allow the soil to get soggy.
Witch Hazel (Hamamelis virginiana)
Witch hazel makes excellent specimen trees due to their one-of-a-kind yellow flowers. The blooms have slender, creamy yellow petals that appear in the middle of fall. Witch hazel is usually found in woody areas and helps treat sunburns and insect bites.
Witch hazel plants reach 30 feet tall and spread 15 feet wide. Use them as a border, hedge, or specimen tree. They are hardy in zones three through nine. Pruning is only required to shape the plant to your desired form.
Lydian Broom (Genista lydia)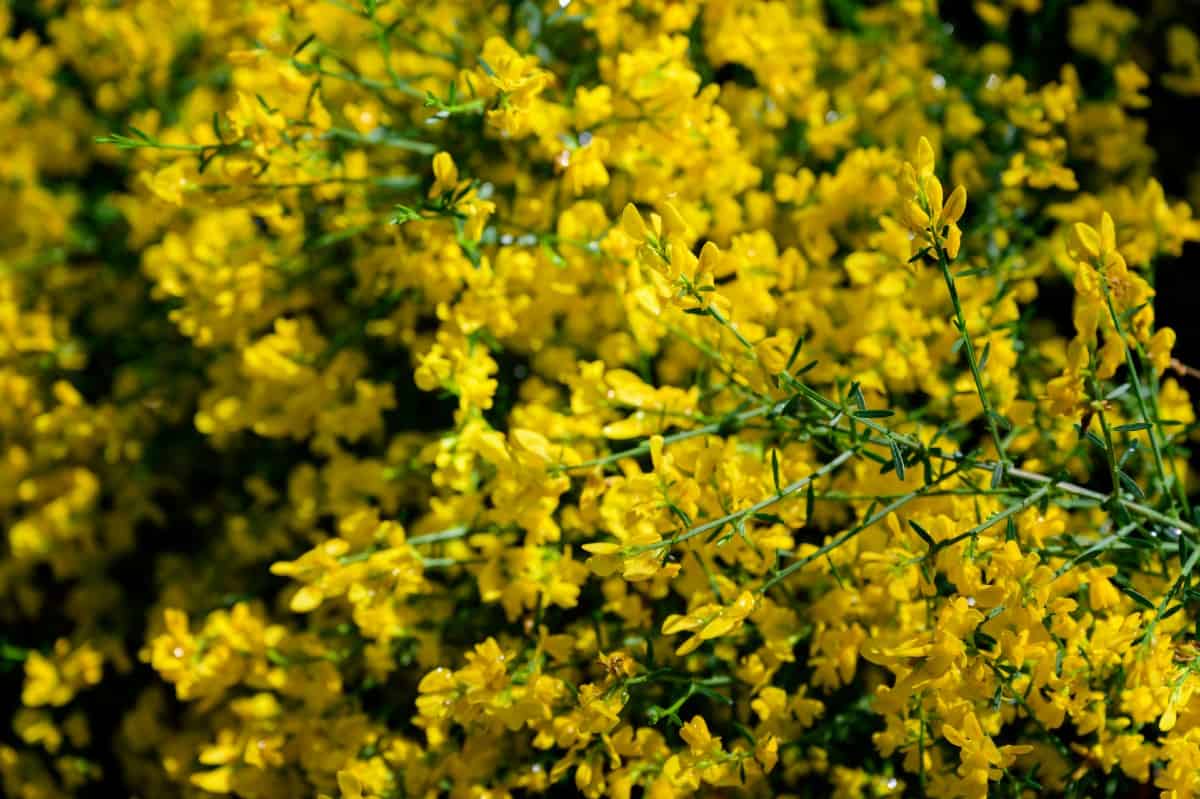 Lydia broom is a shrub with blue-green foliage and contrasting, little yellow flowers. These are amazingly small trees or shrubs that work well to add pops of yellow throughout your beds and landscaping.
The plant forms a mound shape and is tolerant of more challenging conditions. Lydia broom is one of the desert trees in Arizona and other areas that is drought-proof, heat-tolerant, and deer-resistant.
They efficiently handle poor soils and all acidity levels. Give them full sunlight and water them regularly until established in their new home.
Colorful Trees: Hearts of Gold Redbud (Cercis canadensis)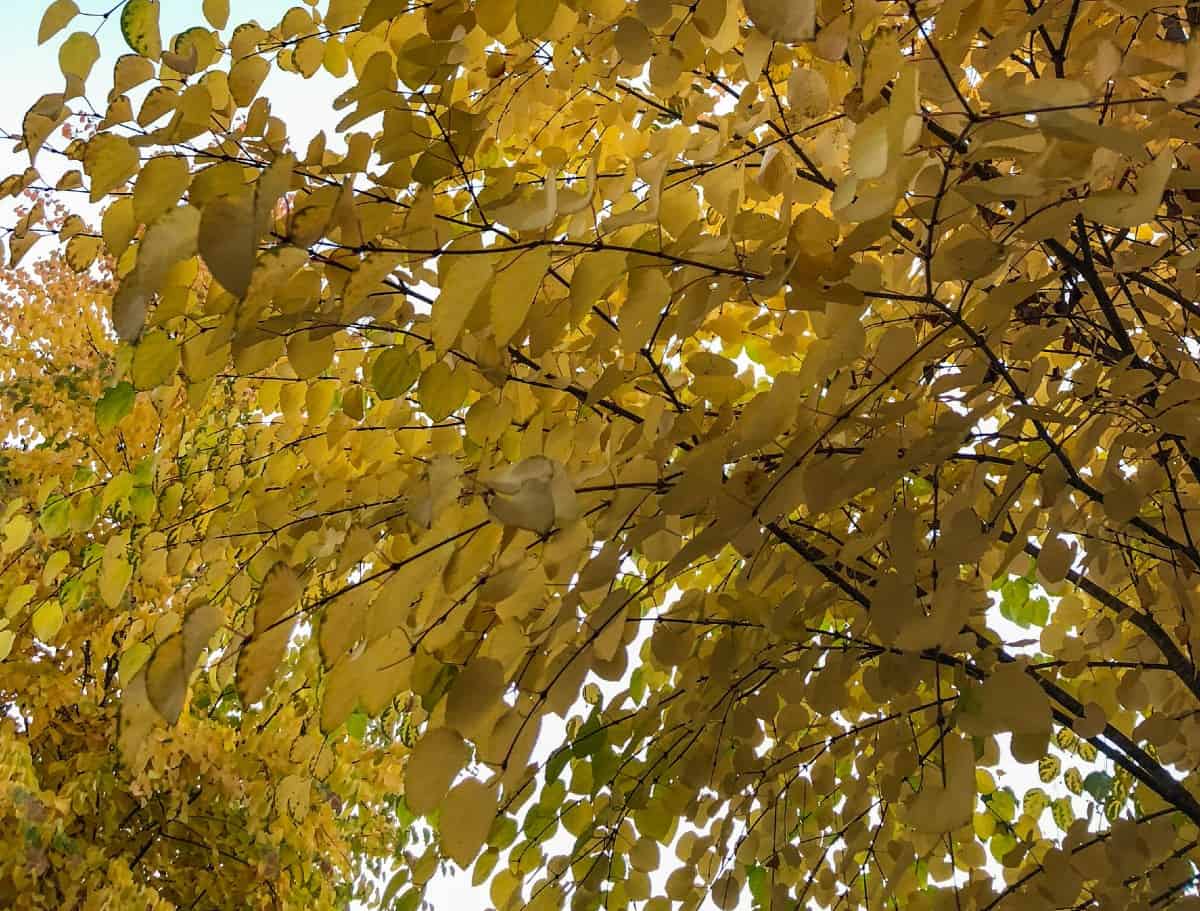 Redbud trees all have lavender and pink flowers; however, this tree has attention-grabbing yellow foliage that appears every fall. The heart-shaped leaves are glossy and produce bright colors throughout the entire growing season.
They work well as hedges and help light up shady spots in your yard. Hearts of gold redbud trees reach 10 feet tall and wide. They do best in part shade but can handle full sun as well.
They love well-draining soil and don't require pruning. Look out for leaf spots and mildew and don't transplant them more than once for optimum growth.
Golden Shower Tree (Cassia fistula)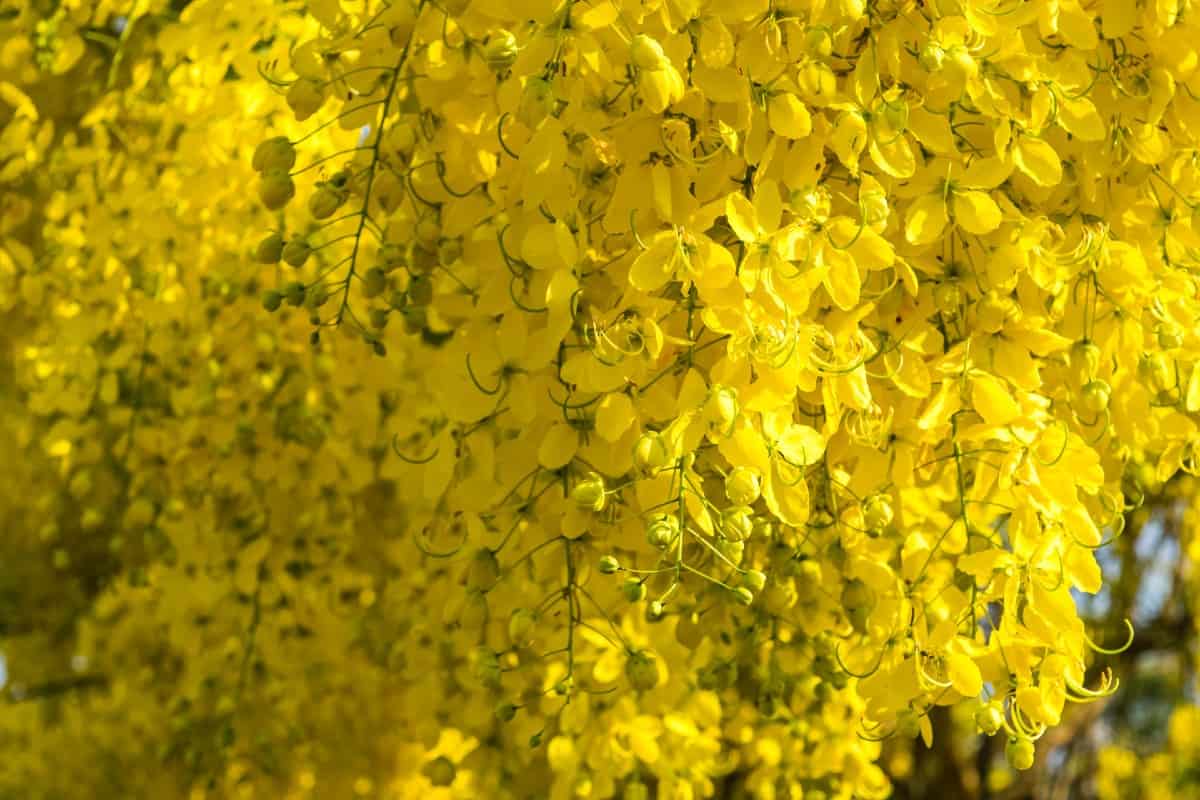 These trees with yellow flowers are found in tropical locations but are a good choice for those lucky enough to live in hotter regions. The golden shower tree has cascading branches that hold dozens of golden yellow flowers.
They are only hardy in zones nine through eleven. Golden shower trees are striking when given proper care.
They require full sun to have better blooms and a neutral soil pH. Adding peat moss to the dirt encourages growth and young trees require staking.
Planting trees with yellow flowers transforms dingy areas around your place into bright, happy-looking locations. Flowers fill the air with pleasant aromas and are visually appealing to all who see them.
Although it takes some time to figure out the perfect yellow flowering trees for your home, these trees are well worth it in the end.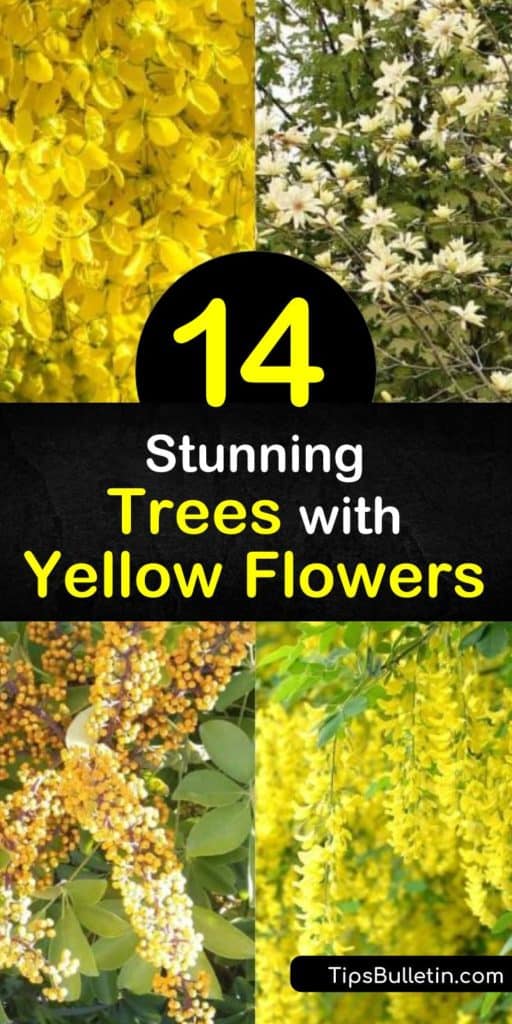 If these trees with yellow flowers will help boost your curb appeal, share these plants with yellow flowers on Facebook and Pinterest.