Growing corn in my home garden is an exciting venture!
Choose the right corn variety
Check soil temperature before planting
Plant in tightly packed rows
Use nitrogen-rich fertilizer
Harvest when the corn is ripe
Growing corn at home can be both simple and cost-effective if I follow these steps. First, I'll pick a corn variety that suits my taste and climate. I'll make sure the soil is warm enough before planting, ideally at least 60°F for sweet corn and 70°F for other varieties. I'll plant the seeds in a block pattern, which helps with pollination.
Periodically, I'll use a nitrogen-rich fertilizer to feed the plants since corn is a heavy feeder. Lastly, I'll know when to harvest based on the type of corn I've planted – whether that's when it's at the milk stage for sweet corn or when the kernels dent for dent corn. This way, I can have fresh and delicious corn right from my backyard with minimal expense and effort.
Corn has a long and incredible history. If you want to get into the exciting world of corn, check out our guide to growing different types of corn in your home garden and learn some interesting facts about corn. Whether you want to make polenta, griddle cakes, tortillas, or a buttery bowl of popcorn, we've got some suggestions.
Maize is an English word for the Zea mays plant or regular old corn. It originally comes from the Taino word "mahiz," meaning "bread of life." Plant genetics have helped us build a family tree for corn. Scientists agree that corn was domesticated in South America about 9,000 years ago from a wild grass called Balsas teosinte (Zea mays parviglumis).
Modern corn is a heavy-feeding cereal grain grown worldwide. Over 300,000 American farmers grow corn or are involved in corn production, and corn plants are used across many industries. Cornstarch is made from wet-milled corn, corn oil makes inks, paints, and even soap, and corn stalks turn into paper and drywall. There's nothing corn can't do; let's find the variety that works for you.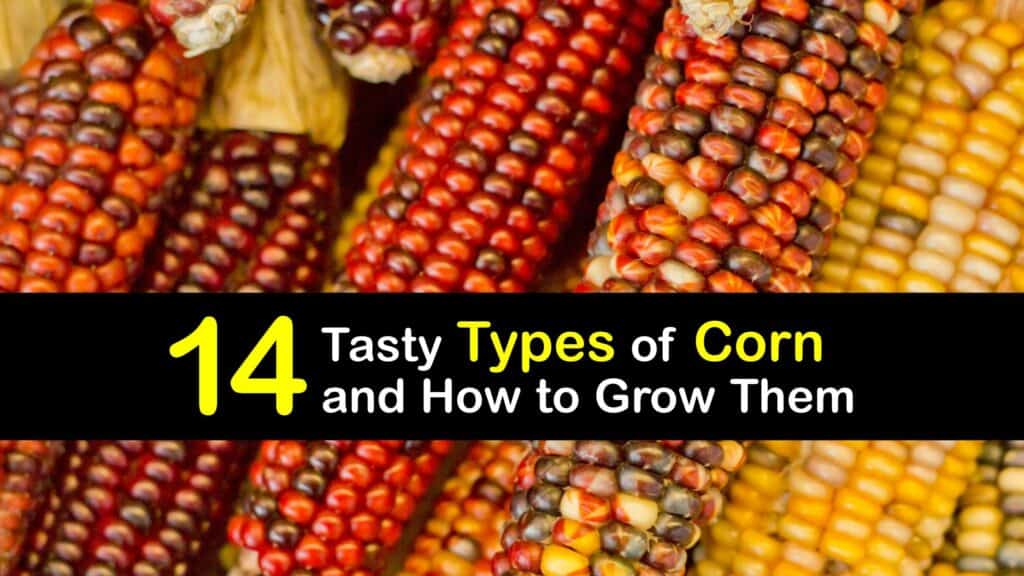 Discover New Varieties of Corn
This article is for those curious about corn and how to incorporate it successfully into a new or existing growing space. We've assembled an in-depth list of popular and rare corn varieties to spice up your home garden and meet your needs for every occasion.
Learn about traditional sweet corn varieties, modern hybrid corn cultivars, and ancient heirloom strains for a comprehensive how-to guide to fresh corn.
Flint Corn for Your Garden
Flint corn, known as Indian corn or calico corn, is famous for its brightly colored kernels. This unique variety of corn was grown as a stable source of nutrition by the Native American people of North America, and they taught early colonists how to harvest it themselves.
Today, flint corn is primarily grown as an ornamental corn, though it's suitable for many other culinary purposes like making corn flour. This year, add a bit of rainbow corn to your harvest with flint corn cultivars like Candy Red, Wade's Giant, and Hopi Blue.
Try Something New with Hopi Blue Corn
If you're looking for striking autumn decorations, you can't go wrong with gorgeous Hopi Blue flint corn. Hopi Blue is an eye-catching heirloom variety and is the sacred and traditional meal for the Hopi people of Northern Arizona. It's easy to grow and is boiled to eat or dried for future use.
Robust and drought tolerant, Hopi Blue flint corn is ideal for those living temperatures that tend to be on the extreme side. Hopi Blue flint corn matures in 75-110 days and enjoys full sun. Plant your corn 6-8 inches apart, and group them in a block to ensure even wind pollination across your cobs. Beans or squash are what you best plant next to corn to deter bugs and naturally fertilize the soil.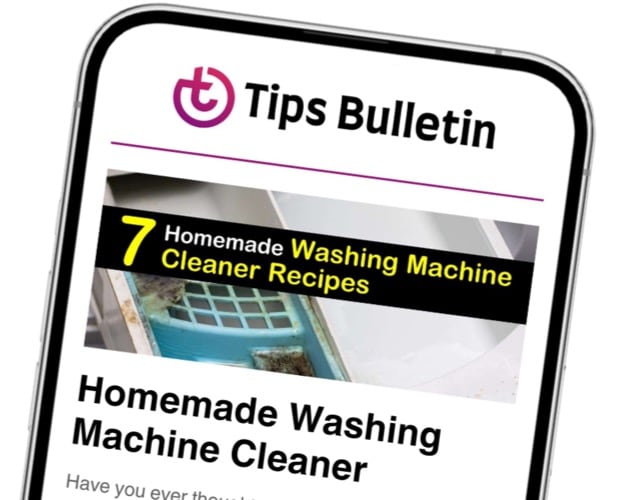 Finally, an email that Transforms Your Home.
Get the latest home and garden tips from our experts, delivered straight to your inbox.
Corn Types for Popcorn Lovers
Did you know it's possible to grow your own popcorn in the backyard? Popcorn is a variety of flint corn, and the kernels have hard shells that contain soft starch inside. When heated to about 400°F, the moisture in the starch steams and explodes the kernel into fluffy white popcorn, about 20 times the original size of the seed.
Roughly 25 varieties of corn are used for popping; a few of the most popular are Carousel, Strawberry, and Glass Gem. Each ear of corn provides one serving of delicious popcorn, and each plant generally produces one to three ears.
Staggered planting means fresh popcorn at your fingertips well after the season is over. Movie night will never be the same.
Carousel Popcorn for Your Home Garden
Carousel corn seeds are a popular choice for many home gardeners who want to grow popcorn for the first time. Sometimes called ornamental corn, Carousel corn is 100% edible and delicious. Carousel corn delivers tiny, crisp kernels after cooking and is sure to wow even the least enthusiastic popcorn fan.
Before you make popcorn, you have to grow the stalks. Plant your corn seed about three inches apart and in full view of the sun. These types of corn reach eight feet tall and produce two or three ears each; expect approximately 110 days to maturity.
Use caution if you grow sweet corn nearby, as the two varieties readily cross-pollinate, resulting in poor-quality corn.
Once you harvest your popcorn seeds, try our stovetop recipe. Combine the popcorn kernels and oil over medium heat. Put the lid on the pan, and turn off the heat once the kernels begin to pop. Give the pot a shimmy and turn the heat back up. Repeat until you have a fresh pot of delicious popcorn; salt, season, and butter to taste.
Dent Corn for Diverse Needs
Yellow Dent #2 corn is one of the most prolific crops on earth. Commonly called field corn or grain corn, it was first developed by an Illinois farmer named James L. Reid in 1839; it is still one of the most common types of corn grown by American farmers today. Much of today's hybrid corn cultivars descended from the original Yellow Dent.
Dent corn derives its name from the little dimple, or dent, visible in the crown of each corn kernel. With high starch content and low sugars, dent corn is well-suited for animal feed or livestock feed along with distillers grains.
However, dent corn is a common ingredient in everyday products like corn chips and corn flakes, corn syrup, and corn starch. If you have livestock to feed, or corn chips to make, consider dent corn varieties like Earth Tones, Oaxacan Green, and Bloody Butcher.
How to Grow Oaxacan Green Dent Corn
There are many different types of corn, but Oaxacan Green dent corn might be one of the most intriguing. This impressive heirloom variety hails from Mexico and produces hearty 10-inch cobs adorned with deep, emerald green kernels.
Choose a sunny space for your dent corn, and leave enough room to sow at least four rows to ensure adequate pollination.
Sow your seeds one inch deep and seven inches apart to ensure there is space to thrive, as these green giants reach well over six feet tall. Water your corn regularly and provide biweekly applications of a nitrogen-rich fertilizer for huge healthy stalks.
When the outer husk turns a dull yellow and feels dry, your dent corn is ready to be picked. Husk the ears and dry them for three weeks; the kernels become loose and fall easily from the cob. Ground your dried, homegrown dent corn kernels into herbaceous cornmeal for future use.
Waxy Corn for Something Unique
The history of this ancient corn variant is still unknown. However, waxy corn first appeared in American records in 1908 after an American missionary noted it in Shanghai, China. A sample was sent to America with a note reading, "a peculiar kind of corn," and when compared to more familiar corn types like dent corn, it certainly is.
Waxy corn contains a waxy starch called amylopectin. The high concentration of amylopectin gives the corn its characteristic sticky texture when cooked. This glutenous field corn is delicious, boiled or roasted.
Waxy corn is also the main ingredient of a famous comfort food called binte biluhuta; grow waxy corn to make your version of this traditional soup.
Grow Waxy Corn Supreme in the Backyard
If you'd like to try your green thumb at growing waxy corn, we suggest Waxy Corn Supreme for its rich red-colored kernels and slightly sweet taste. Waxy Corn Supreme matures faster than other corn varieties and is ready to pick 65 days after sowing.
Plant waxy corn in rows spaced six inches apart, allowing for plenty of sunlight. Provide your waxy corn with plenty of water and nitrogen to ensure hearty, waxy cobs at harvest time.
Sweet and Supersweet Types of Corn
Standard sweet corn is a wonderful choice for home gardeners and first-time corn enthusiasts. There are three varieties of sweet corn: standard sweet corn, supersweet corn, and sugary enhanced. As their names suggest, they differ in sweetness and seed vigor.
Standard sweet corn varieties contain roughly 6% more natural sugar than corn. In addition to their natural sweetness, every sweet and supersweet variety is picked before the ears mature fully, giving that characteristic creamy texture.
Highly recommended sweet corn varieties include Bodacious, Double Standard, Peaches and Cream, Festivity, and Silver Queen.
Try Peaches and Cream Sweet Corn
Peaches and Cream is an excellent mid-season hybrid corn that produces 8-inch cobs with 20 rows of white and yellow kernels. Sweet corn cobs have two different but complementary flavors in every bite; these cobs are a staple of summertime in North America.
Before planting sweet corn seeds, be sure the soil is at least 70°F. Soil temperature is essential to ensure successful germination. Plant your seeds in a sunny space, about an inch deep and three inches apart.
You'll need a dense block of at least four consecutive rows to guarantee successful wind pollination. Peaches and cream corn matures in about 70 days and is best when fresh.
Grow Silver Queen Sweet Corn
Silver Queen is a delicious late-season corn variety that's worth waiting for. It is one of America's most popular corn varieties for its large ears and juicy white kernels. These sweet and tender corn cobs reach eight feet tall and are ready to harvest in 92 days.
For successful Silver Queen Sweet corn germination, sow your seeds directly into the ground once soil temperatures reach 60°F. Plant your seeds ten inches apart, and add nitrogen fertilizer throughout the growing season.
Remember to plant your Silver Queen sweet corn in blocks because the ears won't form kernels without proper wind pollination.
To save corn for later eating, either practice storing fresh corn on the cob in the freezer or take the kernels off the cob to can them, freeze them, or make creamed corn.
Flour Corn to Make Corn Flour at Home
Flour corn or Zea mays amylacea is the corn variety ancients used to make corn flour in South America. Most commonly associated with the sacred graves of the Aztec and Inca societies, this heirloom corn cultivar thrives in drier regions and stands up well to prolonged drought.
Flour corn is generally white corn, but it also comes in other colors like striking blue. Flour corn kernels have soft shells filled with starch, making them easy to grind and use as flour. Once your cobs are harvested and dried, pop the seeds into the food processor, and pulse them to make fantastic corn flour.
Note that corn flour is gluten-free; you can't use it to make a loaf of bread, as it won't rise. There are plenty of other applications for homemade corn flour, such as pancake batter, corn chips, and corn-flavored muffins bolstered by wheat flour.
Plant Some Pod Corn
For varieties of corn to set your garden apart, pod corn is in a league of its own. This incredible corn variety exists because of a slight genetic mutation; each kernel is enclosed in its own tiny husk, giving the entire cob a bushy appearance.
While not considered edible, pod corn makes a fabulous ornamental addition to fall decor. Place them in baskets, create centerpieces, or craft with the kids. Pod corn cobs are so enchanting you'll want to give them out to the neighbors this fall.
Pod corn is considered an heirloom variety, and seeds are available through specialty seed stores. Always double-check your seed supplier's online reviews to ensure legitimate, high-quality sources for your home garden.
Plant a Show-Stopping Crop of Glass Gem
Of all the corn types, Glass Gem is quite possibly the most breathtaking corn in the field. Imagine a cob of glistening rainbow-colored kernels ranging from light lavenders and blues to rich dark reds and browns. Each cob of Glass Gem is studded with translucent jewel-like corn pearls and is unique in its appearance.
This gorgeous corn cultivar was bred by a Cherokee farmer in Oklahoma named Carl Barnes. It took years of selective harvest and meticulous seed saving to produce Glass Gem for the world to enjoy.
Glass Gem is an easy-growing corn variety reaching maturity in 120 days. It grows nine feet tall with proper sunlight, water, and fertilization. Glass Gem is a type of flint corn that makes for incredible popping when you finish admiring the kernels.
Grow a piece of history in your home garden with this rare and alluring corn species; Glass Gem will have your neighborhood talking.
We hope you enjoyed our thoughts about the world's many wonderful types of corn. Corn is incredible, and its uses are endless. Grow corn for a splash of ornamental flare or to savor a sweet cob on a summer day. Cultivate a field of flint corn to pop or grind it into homemade flour.
Remember, corn is an annual plant and requires seasonal sowing. Always sow corn plants in tightly packed rows to help the silks pollinate, and top them up regularly with a nitrogen-rich fertilizer. Nitrogen makes the stalks big and green, and corn is a hungry grass.
Of course, there are hundreds of corn cultivars, and individual needs vary. However, these guidelines are standard and may serve you well on your corn-growing adventures. We wish you all the best in choosing and cultivating many types of corn for growing seasons to come.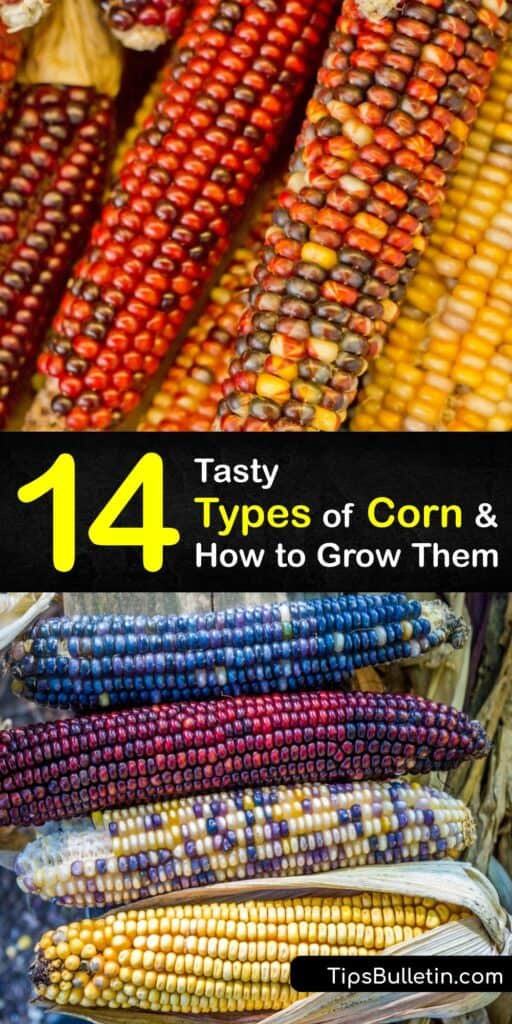 If you loved learning about all the different types of corn, share this article with your corn-loving friends so they might enjoy a fruitful harvest this year.