Green onions are onion cultivars harvested before they reach maturity. Types of green onions differ from regular onions by taste; however, most retain a uniform pale-green appearance with green stalks. Many green onion varieties are hybrids of regular Allium cepa onions and Allium fistulosum, a Japanese bunching onion or a Welsh onion. These hybrids may form bulbs like regular onions or none at all.
Along with harvesting green onions before maturity, there are long-day and short-day varieties of green onions. These onions differ in the time the onions develop in the sun. Because of the variation between different types of onions and how you plant bulbs, we use green onions in many dishes for their milder onion flavor when compared to the stronger flavor of red onions.
Green onions have a long worldwide cultivation history, with China being a lead producer. In that part of the world, the most popular green onion is the Chinese green onion which looks like common green onions.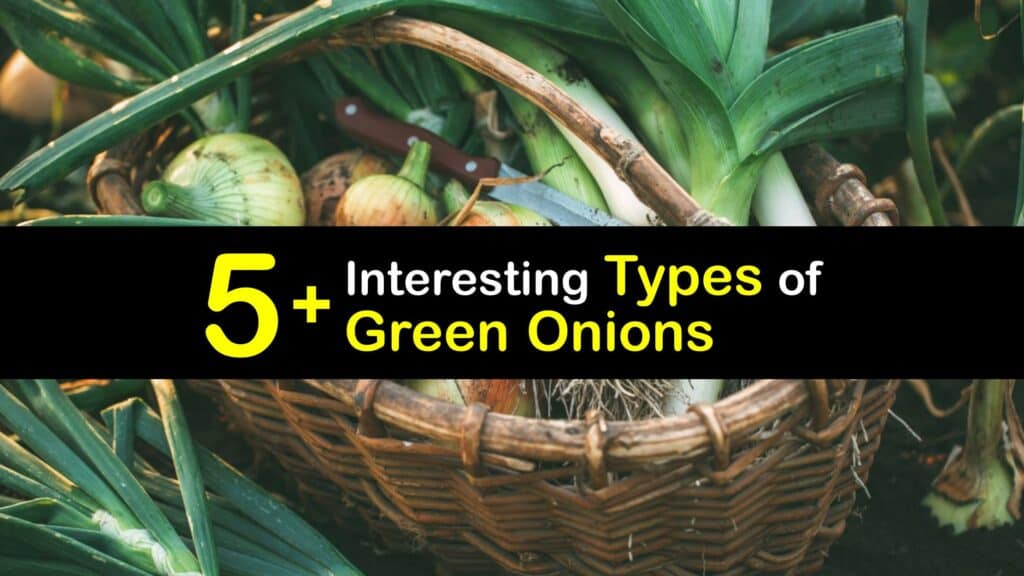 Green Onion Varieties
These baby onions differ from bulb onions in their taste and immature appearance. When referring to a green onion, it may mean any onion that you pick before it's fully grown. Continue reading to discover new types of vegetables and other names for green onions.
Tokyo Negi
Tokyo Negi is a Japanese variety of green onions that do not grow bulbs. These onions are known for their sweet flavor, like white onions, and are prevalent in traditional Japanese dishes. Tokyo Negi develops long white stems and resembles leeks.
Sometimes eaten as raw onions, Tokyo Negi can also be cooked and sauteed like regular bulb onions. This variety is rare in most grocery stores in the United States can be popular in California in Asian communities.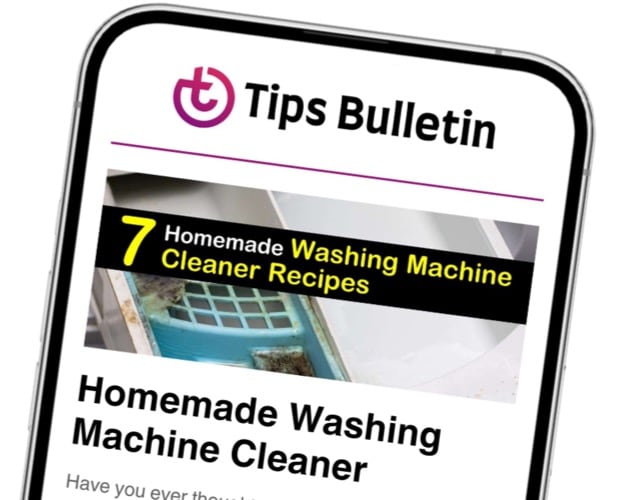 Finally, an email that Transforms Your Home.
Get the latest home and garden tips from our experts, delivered straight to your inbox.
Spring Onions are Types of Green Onions
Although regular green onions and spring onions look similar, they are different types of green onions. It may be challenging to highlight their differences at first, but spring onions grow larger white bulbs. Spring onions are more slender than regular green onions and are often called young onions.
After you use spring onions in your favorite recipe, keep the bottom root part of the bulb. Regrowing spring onions in water is easy and saves kitchen waste.
Mexican green onions, a different species with a more robust flavor, resemble spring onions. Spring onions got their name from harvesting them during the spring growing season. These onions take longer to grow than green onions, and they develop a signature oniony taste that is sweet and savory.
Leeks – Earthy Taste
Leeks are unique looking among the green onion varieties. Are leeks green onions? Unlike some other green onions, leeks do not grow cloves or bulbs. A close relative to pearl onions, leeks are large compared to others.
In the kitchen, leeks are used for their earthy taste and crunchy texture while being sweeter than yellow onions. The dark tops of leeks are useful in cooking for sauteing or as a garnish. The bottom half of leeks, the green-white part, is often used for cooking in soups, bean dishes, and pasta with other veggies or as salad onions.
Garlicky Chives
Chives are among the most well-known green onion varieties thanks to their garlicky flavor and mild aroma. Because of their flavor, chives make an excellent garnish for various meals and are commonly chopped and spread across baked potatoes.
Despite chives having a mild flavor, they can be overpowering, so only small portions are used in dishes. Because of how thin chives grow, many use this green onion as a type of herb rather than a whole vegetable.
Other Names for Green Onions
The debate between scallions and green onions often comes up when discussing the Allium family. Many want to know the difference between regular green onions and scallions; however, scallions are just one of the other names for green onions.
The white of the scallion has a stronger flavor than the green part, and many use the entire scallion when cooking. In Asian cuisine, scallions are cut and the bulbs fried to use in stir-fry or soups while garnishing plates with tubular green tops.
Red Beard Onions
Unique among green onions, this variety is known for growing red bulbs and green leaves. Red Beards are bunching onions that grow quickly, making them an ideal vegetable for home gardeners to try to grow.
This variety is native to China and has a mild taste that holds up well to cooking or when eaten raw in salads. Like other varieties native to eastern countries, Red Beard onions are a staple in Asian cuisine to make stir-fry and soups.
What are Shallots?
Shallots are a variety of white onions easily recognized by their copper-pink skin and bulb shape. After peeling away the skin, shallots have purple and white flesh like red onions.
Because of their close relation to garlic and scallions, shallots have an oniony taste that allows them to be a substitute for many other Allium vegetables. Are shallots the same as green onions? Not exactly. The name shallot is an umbrella term covering various shallots from different places worldwide. In the United States, the Jersey shallot is common in grocery stores.
Cooking with Green Onions
The mild flavor of green onions lends itself well to various dishes, but these onions are delicious if cooked on their own. With minimal ingredients and seasoning, turn regular green onions into a simple snack or swap green onions for another variety.
Prep your onions by washing them and cutting one-half inch from the tops and bottoms of the onion. If you substitute leeks in this recipe, cut them lengthwise into fourths.
Place your onions in a bowl and drizzle them with olive oil before tossing them to coat them evenly. Lay them out on in a skillet before sprinkling them with salt and pepper to taste. Cook the onions for about four minutes before serving.
Although there are many varieties of green onions with a unique appearance, they all share a similar oniony taste. By learning more about green onion cultivars, we hope you're encouraged to seek out new varieties to try in your favorite dishes to see how green onion varieties act as substitutes for one another.
We hope you found learning about different types of green onions interesting and will share some of the other names for green onions with your friends on Facebook and Pinterest.