The start of the growing season marks the perfect time for peas. These lovely legumes come in all shapes and sizes, and choosing the right cultivar is sometimes challenging. Learn about different types of peas, their planting preferences, and ideal growing conditions.
When we think of peas, we tend to think of the crisp green pods with the curly pea shoots growing in every direction. However, there's much more diversity. We've got varieties like snap peas (Pisum sativum var. Macrocarpon), and English peas (Pisum sativum var. Sativum). The famous snow pea (Pisum sativum var. Saccharatum), and of course, sweet peas, which we only grow for the flowers.
Each pea is delightfully unique; with so many pea varieties and flavor profiles to choose from, we can all be forgiven for feeling a little overwhelmed. This article is here to help; we'll discuss some famous pea types and a couple of unique choices for adventurous gardeners.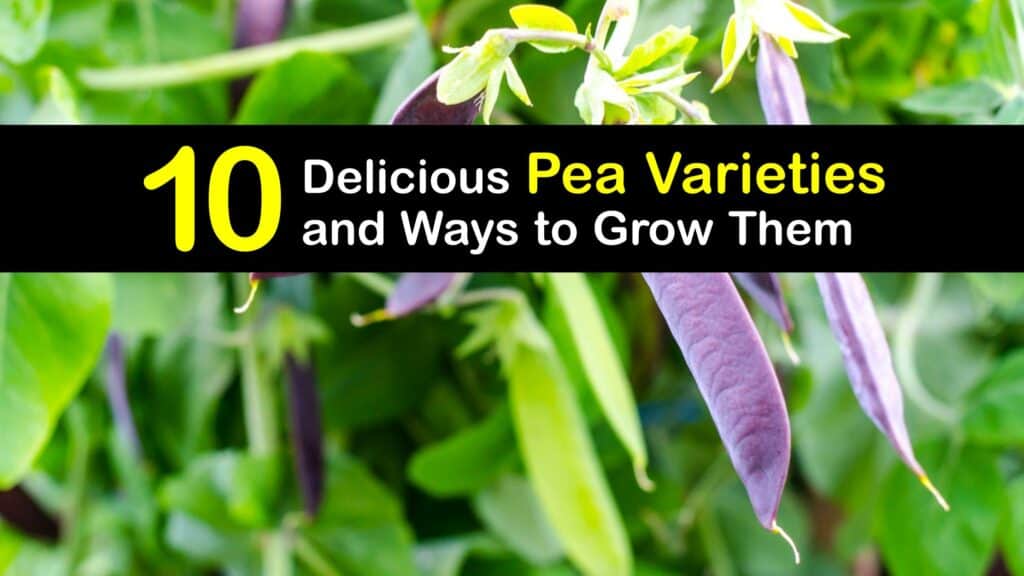 Discovering Varieties of Peas for My Garden
Say goodbye to frozen peas and get excited about growing your own perfect pea crop. Learn about different types of peas, how to start them off for success, and how to help them thrive all season.
Learn about the difference between garbanzo beans and chickpeas, sugar snap peas, and English peas to choose the best ones for your needs.
Simple and Sweet Sugar Ann Peas
Sugar Ann was the 1984 All-American selections winner, and it's not difficult to see why. Sugar Ann peas are one of the extra-early varieties of peas that bloom a couple of weeks sooner than many other varieties, reaching full maturity in 56 days.
Plumper than their snow pea cousins, this snap pea variety is delicious when fresh or cooked. Unlike shelling peas, the whole pea pod is edible with these snap peas. Sweet Ann peas are crisp and super-sweet; they're even stringless, which means perfect for snacking.
These snap peas are ideal if you're short on gardening space, as they don't require a trellis and do well in containers. However, Sugar Ann peas love mild temperatures and often stop producing in temperatures over 75 degrees Fahrenheit; check your hardiness zone for compatibility.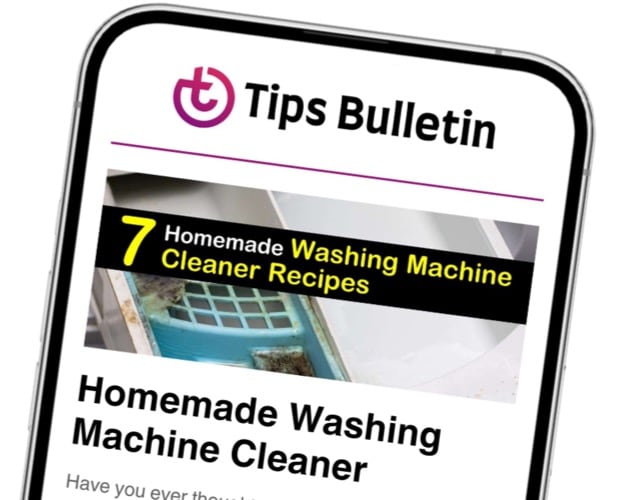 Finally, an email that Transforms Your Home.
Get the latest home and garden tips from our experts, delivered straight to your inbox.
Mammoth Melting Sugar Peas
As the name suggests, these are some of the biggest types of peas available, with the plants growing around four feet tall under ideal growing conditions. This unique heirloom variety is considered high-yield and has a tender, edible pod that tastes sweet and makes a lovely addition to stir-fry dishes and salads.
Mammoth Melting sugar peas are a delight to grow in the garden and manage well under heat and mild drought. Like most pea varieties, Mammoth Melting sugar peas enjoy cooler temperatures and do well when sown in early spring or planted in late August as a fall crop. These big boys take 70 days to mature and require a trellis system for support.
Oregon Sugar Pod Peas for Disease Resistance
Oregon Sugar Pod peas are an undemanding, high-yield snow pea plant developed in the 1980s at Oregon State University. These delicious and stringless pea plants offer a sweet, crispy pod about four inches long and entirely edible.
Oregon Sugar Pod peas mature in about 56 days and are renowned for their resistance to common problems like powdery mildew, pea mosaic, and fusarium wilt.
They are considered a dwarf species and don't require much trellis or support for maximized growth. Very popular among home gardeners, they make a great first crop for newbies.
My Little Marvel Peas
Little Marvel is known as an English pea, shell pea, or shelling pea; this crowd-pleasing cultivar has been around for over 120 years. This charming heirloom bush pea was first introduced to the world as Sutton's Little Marvel in 1900 and has only grown in popularity for its sweet, snackable yield.
An ideal choice for containers and balcony gardens, Little Marvel peas mature in about 62 days and only require 18 inches of vertical space. These beauties prefer six to 12 hours of sun daily and love consistent watering to encourage well-developed pods. Plant Little Marvel peas in the early spring or late summer for best results.
My
Pea Types for Sweetness – Sugar Daddy Peas
Sugar Daddy peas have a few good things going for them; they're insanely productive and as sweet as you'd expect with a name like Sugar Daddy peas. They're marvelous in just about any pea dish, and the supply just keeps coming.
These little sugar peas are perfect for early spring planting and mature in about 68 days. Sugar Daddy peas are bush vine peas, and they appreciate a bit of support for all those tightly-packed pods. Plant these cool-weather types of peas first thing in the spring, or wait until about 60 days before your first frost for a yummy fall crop.
Types of Peas for My Small Spaces – Avola Peas
You don't need six feet of space to grow healthy, delicious peas. The Avola pea variety is compact at 24 inches tall and yields an impressive amount of pods for its size. Avola pea pods are sweet and loaded with little green peas. Both the pod and the peas are edible and make for great dipping or healthy salads.
Leftover peas freeze well, though the sweetness diminishes soon after harvesting. Avola peas are an early maturing pea variety that grows well from the first thaw onward.
Plant the adorable dwarf bushes in cute containers and add a few small garden sticks for support. Ensure adequate water, drainage, and at least a bit of shade from the afternoon sun for maximum yield.
Sugar Magnolia Peas for Something Unique

in My Garden

Thanks to innovative snap pea breeding by Dr. Alan Kapleur, we have a stunning purple pea pod. These enchanting periwinkle-colored peas really pop in a sea of green foliage and are just as delicious as they look. Sugar Magnolia peas have a mild flavor with a great snap and are perfect for dinner or as an ornamental.

Sugar Magnolia tendrils and pea shoots reach about eight feet, and trellis support is advised for these visually striking peas to shine. These sugar snap peas are best sown in the early spring and reach maturity in 50 days, making Sugar Magnolia some of the quickest-blooming types of peas.
The Ancient Capucijner Pea
Forget green peas; if you're searching for that wow factor in your home garden, try the blue-purple Capucijner pea. This ancient heirloom variety hails from Holland, going as far back as the 1500s. The Capucijner pea plant grows unique and visually interesting pods while still having a delicious traditional green pea.
The Capucijner pea matures and is ready for harvest in about 65 days. This plant develops stunning pink and white flowers and is well-suited as an attractive ornamental plant if you'd rather not eat it. The peas themselves make terrific shelling peas, but these pea types are at their best when dried and used for soups and stews.
Super Sugar Snap Peas for Ultra-Sweet
The Super Sugar Snap pea is often described as the sweetest of all the snap peas and lives up to its name. These vigorous varieties of peas produce an amazing dark green, 3-inch pod, delicious cooked or straight off the sugar snap pea vine.
Super Sugar Snap varieties take up to 72 days to mature, but they're worth the wait. These types of peas are expansive climbers and require trellis support for the heavy vines and pods to continue growing and producing.
First 13 Peas for Yield
First 13 peas have a curious name, but these are English shell peas containing up to 13 peas per pod. These are the peas you plant when your family loves peas. Every person you know better like peas with this kind of yield.
First 13 peas are ready for continuous harvest after 65 days. To determine ripeness, look for round pods with a bright green shine. These pea types produce long into the season with consistent harvesting. First 13 peas are robust and reach about four feet tall, with long trailing vines. Plant your peas near a fence or trellis for extra support.
How I Plant Peas at Home
Common types of peas and even uncommon types begin best under relatively similar circumstances. Peas prefer cooler weather and do well when planted in early spring when the soil temperature is cool. Pea seeds prefer well-draining soil, high in organic matter and with a soil pH between 6.0 to 7.0.
We recommend planting peas in the early spring or late summer, as peas are considered a cool-weather crop. You can start to plant peas in zone 7 in early February. Consult the seed packet before planting; some pea seeds should be soaked for 24 hours, and others recommend planting without soaking. Every cultivar has its little quirks, and you'll have them memorized in no time.
Peas enjoy a bit of pre-conditioning when it comes to soil fertility. Use a handful of organic fertilizer to line the seed furrow before dropping the pea seed. Plant the peas about an inch down into the soil, allow two to four inches of space between pea seeds, and make the rows 18 inches apart. What to plant next to peas includes corn and squash, as they are the "Three Sisters" Native Americans have planted for centuries.
Peas like thorough watering and support wire to flourish. Start harvesting peas from your garden according to the information on your seed packet. Growing peas is a breeze with these tips and tricks.
We hope you loved learning a bit about Pisum sativum, or the charming garden pea, and its many forms. Growing garden peas is so simple yet so rewarding. The toughest part about planning a home garden is narrowing the types of peas you want to grow.
Whether your gardener's heart lies with sweet peas, shell peas, sugar snap peas, or the humble field pea, a hardy and successful yield is at your fingertips. Always read the specific care instructions from the seed packet, or ask your local greenhouse professional.
We hope you have fun finding your favorite pea cultivar, and we wish you every success on your pea planting journey.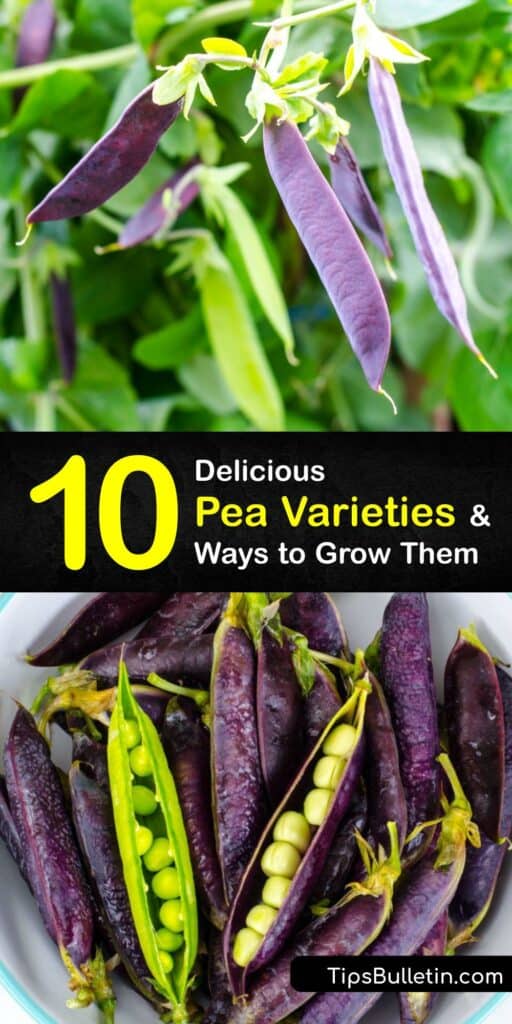 If you enjoyed these interesting facts about different types of peas and how to grow them, send this article to friends on Facebook or Pinterest who love great gardening tips.