Hot peppers, sweet peppers, tiny red peppers, giant green peppers, paprika, and the list goes on. Unlike many other vegetables, peppers are so versatile they add sweetness to a crunchy salad, flavor to a hearty soup, kick to salsa and hot sauce, and spiciness to a steaming bowl of chili. However, with so many types of peppers, choosing the right one for your favorite recipe is daunting.
Not only is there a vast range of pepper varieties, but these unique veggies are one of the easiest to preserve, from pickling and drying to freezing.
They are packed full of nutrients, low in calories, and a great source of vitamins C and A, fiber, potassium, and folic acid. Between their nutritional benefits and ability to add zest to any meal, what's not to love about peppers?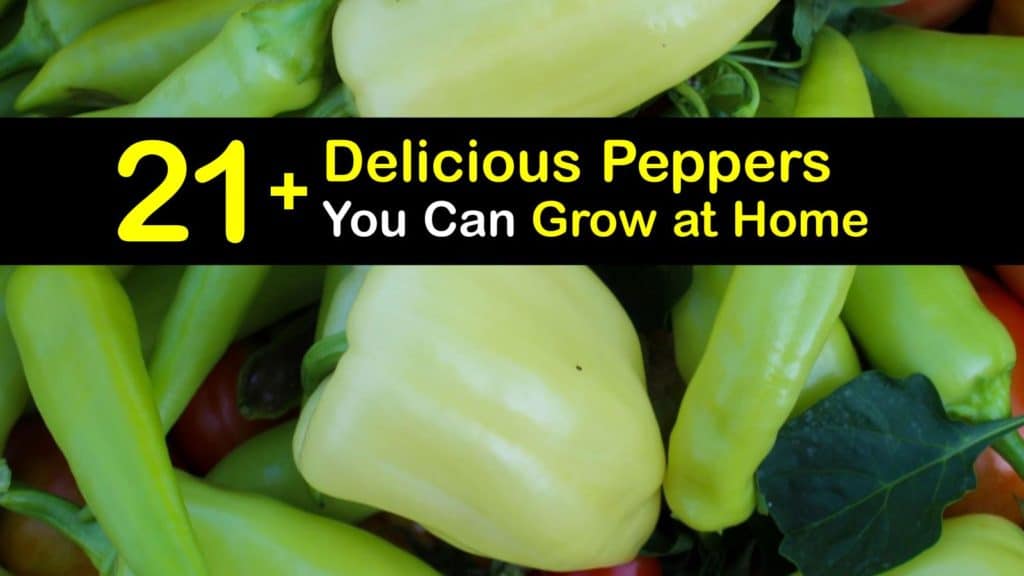 The Many Different Types of Peppers and How to Grow Them
One of the most incredible things about peppers is they are easy to grow just about anywhere. The only difficulty is understanding the differences in the varieties and which ones are right for planting for your particular tastes.
Peppers range in both flavor and heat, whether it's white pepper vs black pepper, banana, or jalapeno. It's important to know what you're getting into before you purchase them from the grocery store or plant them in your vegetable garden.
We'll explain the differences between the most common types and give you tips for growing them.
It's also smart to know how long are peppers good for after picking. You may want to explore recipes for canning, pickling, and freezing them.
What is a Pepper?
We all know that peppers are sometimes sweet and sometimes spicy. They grow in many colors and sizes and taste delicious eaten raw or cooked. Some are round, while others are long, but what is a pepper, exactly?
Peppers
Peppers, Capsicum annuum, grow in many shapes and colors. They have a glossy exterior and crunchy texture, and small interior seeds.
Some of them are mildly sweet, while others are burning hot, and they are one of the most versatile garden delights. Contrary to belief, peppers are technically not a vegetable.
Based on the botanical classification, a pepper's physiological characterizations make it a fruit since it grows from a plant's flower and contains seeds in its middle after maturity. That said, most people, including ourselves, tend to refer to peppers as veggies.
Sweet and Hot Pepper Types
There are two main pepper types, sweet and hot, and understanding the difference is essential when deciding which one to use in your next recipe.
While a sweet red pepper tastes great in just about anything, a burning hot pepper is often an unwelcome surprise.
Sweet versus Hot Peppers
There are many common types of peppers, and they range considerably in taste and heat. Fortunately, the Scoville scale is useful for determining how hot your peppers are.
It measures a chili peppers pungency against the capsaicin that produces the all too familiar burning sensation in your mouth.
The higher the Scoville heat units, the hotter the pepper. A typical sweet pepper rates a zero on the scale, a jalapeño pepper measures 2,500 to 8,000, and a habanero rates up to 350,000.
Where to Grow Different Types of Peppers
It's relatively easy to grow all different types of peppers as long as you provide them with the right conditions. They are vegetables that grow well in containers, the garden, or indoors.
However, some pepper types tolerate cooler temperatures, while others like the weather a bit warmer.
Growing Peppers
The first and most important thing to research when growing peppers is your USDA hardiness zone. This tells you which growing zone you live in and helps you determine if the area is feasible for growing the types of peppers you desire.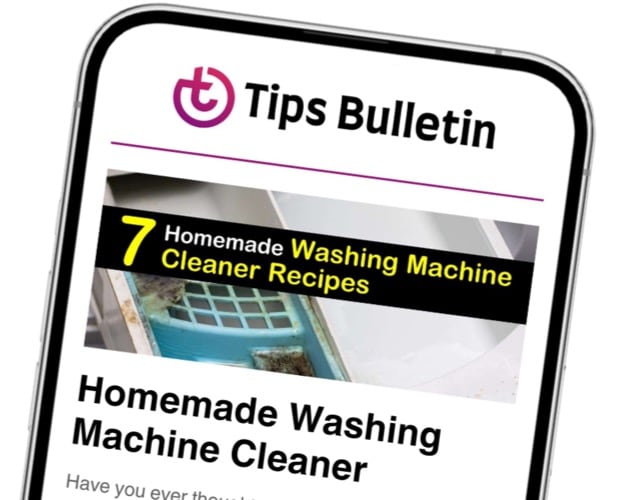 Finally, an email that Transforms Your Home.
Get the latest home and garden tips from our experts, delivered straight to your inbox.
The next thing to think about is the amount of sunshine your yard or patio receives. Peppers require a minimum of six to eight hours of direct sunlight daily to thrive.
The final step is to decide where to grow your plants. Peppers grow well in a garden setting, raised beds, and containers, so it basically comes down to space and preference.
The Different Types of Sweet Peppers
What is a pepper is a common question, and knowing the answer is only the beginning. Learning that you prefer sweet over heat leads to discovering more than one type of sweet peppers.
Bell peppers are the most common of the sweet varieties. The green types are relatively sweet, but yellow, orange, red, and purple are sweeter. There are also less familiar peppers that are equally sweet.
Cubanelle peppers are long, thin, and red when fully ripened. Cherry peppers are small, red, and round with a little bit of spice. Roasting pimentos are long and red with a high sugar level that deepens after roasting.
Hot, Super-Hot, and Inferno Peppers
Hot peppers are not one size fits all peppers. There are different peppers with varying degrees of heat, from hot to inferno, and not knowing the heat index of them before taking a bite leaves you running to the water faucet for relief.
There are so many hot peppers that it's difficult to name them all, but some of them are more popular than others.
The jalapeno is widely known and rates up to 8,000 on the Scoville scale, while a less known pepper, the African Bird's Eye, is a small chile with a lot of punch and contains 175,000 Scoville heat units.
The serrano is also a famous pepper, and it ranks up to 15,000 Scoville units, while the cayenne pepper reaches up to 50,000 on the scale.
Finally, if you're searching for an inferno pepper, the ghost pepper ranks over 1,000,000 on the scale and is six times hotter than a habanero.
When choosing a hot chile pepper, the key is to pick one with a comfortable heat unit for your palate – in other words, one that has a tolerable pain level.
What are Banana Peppers?
Banana peppers are one of our favorite sweet chili pepper types. It gets its name because it resembles bananas' color and shape, and it's incredibly versatile in many recipes.
Banana peppers, or yellow wax peppers, are typically bright yellow. They are a medium-sized pepper with an elongated shape and are a member of the chili pepper family, but their heat unit is low, ranging from 0 to 500.
These peppers are a popular choice on deli sandwiches, and they taste fantastic on pizza, in Greek salad, or stuffed with cheese and meat. They have a mildly sweet flavor with a hint of tang that is slightly stronger than bell peppers.
If you grow your own banana peppers, the best time to harvest banana peppers is when they have reached the proper size and color for the variety.
Have you wondered how long do banana peppers last? If you have a lot of them, freeze or pickle them for variety.
Sweet Italian Peppers (Pepperoncini)
These peppers are a subset of the pepper family and are often confused with banana peppers. Their appearance, taste, and heat make them interchangeable in recipes.
Sweet Italian peppers, also known as golden Greek peppers, are thin-skinned chili peppers that are yellow to light green. They are a small-medium pepper that grows about two to three inches in length.
While they are similar to banana peppers, they are slightly more spicy with a heat index of 100 to 500 Scoville heat units.
These sweet peppers are mild in flavor, and their heat varies. They are a pepper of choice for pickling, add a touch of sweetness to salsa, and a great addition to sandwiches and pizza.
Cherry Peppers for Pimento Cheese
The pimento pepper, or cherry pepper, is a key ingredient in pimento cheese. Unlike many other chili peppers, they have a unique shape and size that makes them stand out from the rest.
Pimento peppers begin green and turn bright red after maturing. They are heart-shaped and large, measuring three to four inches long and 2 to three inches wide. They fall second to the lowest tier on the Scoville scale, with 100 to 500 heat units.
While cherry peppers are famous for making pimento cheese, they are also ideal for pickling and garnish. They are a good choice for many sweet and sour dishes and are common at salad bars.
Cubanelle Pepper or Cuban Pepper
An unripe Cuban pepper is light yellow-green, and it turns bright red after ripening. While they rank 1,000 on the Scoville scale, they are still considered a sweet pepper. They have a mellow flavor with a slight honey-pepper taste and thin flesh.
The Cuban pepper is sometimes called the Italian frying pepper and is a substitute for bell peppers. Many people choose to eat them raw, but they are excellent for tossing on a pizza, adding to sauces, or mixing in stuffing.
What are Poblano Peppers?
If you've ever had chili Rellenos, then you have also had a poblano pepper. These large chili peppers are four inches long and two inches wide, and very dark green. These famous peppers of Mexico have mild to medium heat with 1,000 to 1,500 Scoville heat units.
Dried poblano peppers or ancho chilis are useful for rehydrating to make enchilada or tamale sauce. Poblano peppers are just right for roasting and delicious breaded and stuffed with cheese to make chili Rellenos.
What is a shishito pepper? Shishitos are similar to poblanos in heat and flavor.
Jalapeno Peppers and Their Uses
These peppers are widely known, and there is no mistaking their signature color and shape. Jalapeno peppers are medium-sized, growing two to three inches long.
The different varieties of jalapeno peppers have a bright, fresh taste with a slight level of heat and are similar to serranos. They rank 2,500 to 8,000 on the Scoville heat scale.
Jalapenos have a balance of flavor and heat and preparing jalapenos by adding them to chili and salsa is delicious. Chipotle peppers are actually smoked jalapenos with a richer, slightly smoky flavor and a common ingredient in salsa, soup, and sauces.
Growing jalapenos yourself is easy and a great way to have these spicy peppers on-hand whenever you want them.
The Spiciness of a Serrano Pepper
While these peppers are close in taste to jalapenos, they have a bit more kick and rank 8,000 to 22,000 on the Scoville scale. Serranos are bright green and grow one to four inches long.
The clean, fresh flavor of serrano peppers and the spicy taste makes them ideal for adding to salsa and guacamole. They also are perfect for making hot sauce and as a topping on tacos.
Anaheim Peppers and Ways to Prepare Them
If you ever notice canned peppers at the grocery store, they are undoubtedly Anaheim peppers.
A raw Anaheim pepper has a slightly fruity, bright pepper taste and a smoky, tangy flavor after cooking. They grow six to ten inches long and rank 500 to 2,500 on the heat scale.
These California peppers are useful for cooking the same way you enjoy bell peppers, in soups, stews, and sauces. However, these peppers offer a bit more punch. Another way to prepare them is to make canned peppers.
The Hot Habanero Pepper
Habanero peppers are notorious for their heat, and their harmless appearance is deceiving. They are slightly round, orange-red, and three-fourths to just over two inches long.
If you get past the high heat of this pepper with its 100,000 to 350,000 heat units, you discover there is a hint of sweetness.
While many other peppers are eaten raw, habanero varieties are not one of them unless you have a very high heat tolerance. These peppers work well in various dishes, including chilli, and make an excellent hot sauce and salsa dip.
The Infamous Ghost Pepper
Notable for being one of the hottest peppers around, ghost pepper varieties rank an astonishing 1,000,000 on the Scoville heat scale.
It grows in a wide range of sizes, from two to three inches long and just over one inch wide. It is yellow, orange, or red, depending on the ripeness.
Some find the ghost pepper, also known as Bhut jolokia, challenging to cook due to its high heat.
If you're uncomfortable with spicy peppers, start by making hot sauces and infused oils. Once you are used to the heat, kick it up a notch and incorporate these peppers in salsa.
Spicy and Sweet Fresno Peppers
These peppers are a spicier and sweeter version of jalapenos. They have a conical shape, are glossy and firm with medium-thick flesh, and their medium-heat ranges from 2,500 to 10,000 on the Scoville scale.
Fresno peppers are popular in many Latin recipes, such as dips, soups, and stews, are a good choice for fire roasting and pair well with rice, beans, and simple dishes. Red Fresno peppers pack more heat, so if you prefer a milder pepper, choose the green varieties.
The Many Types of Thai Peppers
Thai peppers come in many kinds, just like growing cayenne pepper, and it's essential to understand their differences when preparing to add them to a recipe since they range in heat levels.
Thai Peppers
Most Thai peppers grow one to two inches long, and there are over 79 varieties. The most well-known type is Prik kee noo, or bird's eye chili.
This pepper is extremely hot, and only die-hard pepper enthusiasts tolerate it. Another common pepper is Prik Leung, and its red-orange and yellow-green colors add pop to dishes.
Peppers for Mexican Cooking
Mexican food is delicious, and preparing a feast of tacos, burritos, chili Rellenos, and enchiladas is a great way to bring friends and family together. But, what peppers are most common in Mexican cooking?
Many peppers are just right for Mexican dishes, but some of them are more popular than others. These include the jalapeno, habanero, poblano, ancho, and Anaheim pepper.
Their heat index ranges from 500 up to 350,000 Scoville units, and they are an optimal choice for everything from hot sauce and salsa to mole sauce.
Peppers Good for Homemade Salsa
Salsa is just as versatile as the peppers themselves, and there are many different recipes, ranging in heat, taste, and ingredients. The types of peppers you choose for your homemade salsa depend on whether you desire it hot and spicy or mild and sweet.
If you like your salsa sweet and mild, try combining bell peppers with Anaheims. For medium salsa, jalapenos and serranos are the best.
If you enjoy your salsa with a lot of kick, consider using habaneros and ghost peppers. If you enjoy a smoky salsa, use anchos and chipotle.
Which Pepper is the Sweetest?
Peppers do not need to be hot to be enjoyable. Sweet peppers are perfect if you have a low tolerance to heat, and they are tasty in salads, sandwiches, and dip. However, some of them are slightly sweeter than others.
You can grow bell peppers indoors or out so you always have a fresh supply, either to use right away or store for later.
Bell Peppers
Bell peppers are by far the sweetest, and they have little to no heat. They range in color, from green, purple, and yellow to orange and red, and their flavor varies depending on the type.
Green and purple bell peppers are mildly bitter, while orange and yellow are sweeter, and red bell peppers are the sweetest of them all.
What is the Hottest Pepper?
Are you searching for the hottest pepper on the planet? You certainly have more courage than we do! While there has been much debate on which one is the hottest, and it changes from year to year, we found one that fits the bill.
Carolina Reaper
This pepper is considered the world's hottest, with a heat unit of 1,000,000 to 2,000,000. It is surprisingly sweet and fruity if you get past the intense heat.
It grows as a small pod of one to two inches wide and matures to a vibrant red color. It is not as readily available as other super-hot peppers, like the Caribbean habanero and ghost pepper.
Growing Your Own Peppers from Seed
Now that you know the difference in peppers and decide which ones are ideal for your particular tastes, why not try growing them yourself?
These plants are one of the easiest to grow in both the garden and container, and they reward you with a bountiful harvest at the end of the season.
Growing peppers from seeds requires patience, and it's important to start them indoors six to eight weeks before the last frost. These plants take four to six weeks to germinate and do not tolerate temperatures below 50°F.
Fill peat pots with seed starting soil and make a small indentation in the center of each one. Place a seed into each hole, cover them with soil, and dampen the dirt with water.
Keep the seeds and seedlings consistently moist and warm at temperatures between 80 and 90°F, and move them to a sunny window after sprouting.
Harden them off before transplanting them outdoors in the garden or container, and make sure to plant them in full sun.
Adding peppers to food enhances the meal with flavor and kick, but using spicy peppers in the wrong dish is a shocking experience to the taste buds, especially if you have a low tolerance.
Knowing which peppers are sweet and mild and which ones have punch goes a long way to creating the perfect meal-time balance.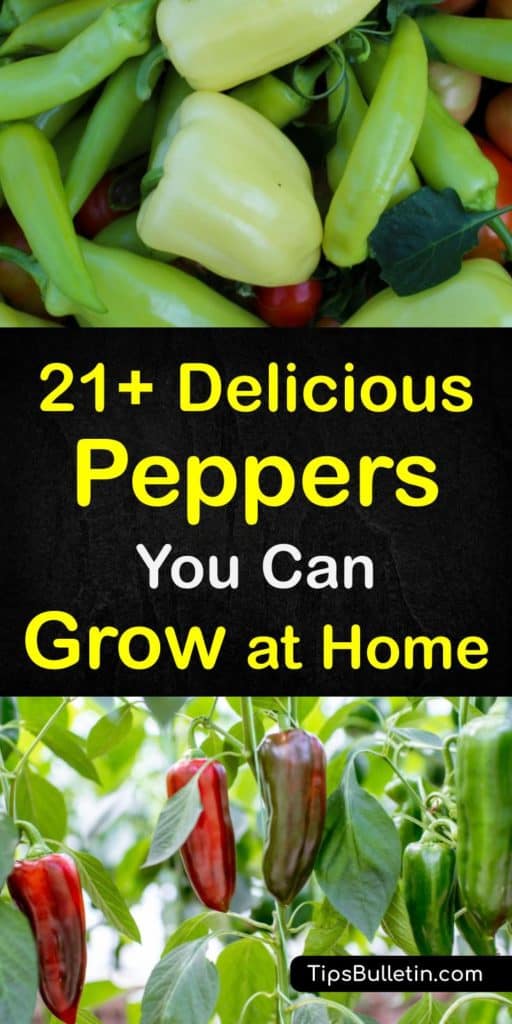 Understanding the different types of peppers is key to making the most out of their flavor and adding the right amount of heat to your recipes, so why not share our pepper guide and growing tips with your friends and family on Pinterest and Facebook?