Although spring technically doesn't start until the end of March in the USA, it's almost never too soon to start prepping your spring garden. Whether you want to start seeds indoors for a head start or sow your favorite cold-hardy seeds in early March, our article suggests vegetables to plant in March.
Following the last frost date for your area, and once the ground begins to thaw, start sowing seeds for your cool-season vegetables like Swiss chard, artichoke, and parsnips.
Depending on your location and growing zones, your frost date may extend into April, but some crops, like sugar snap peas, are frost-hardy, and many cool-season crops get a massive boost in flavor from a light freeze.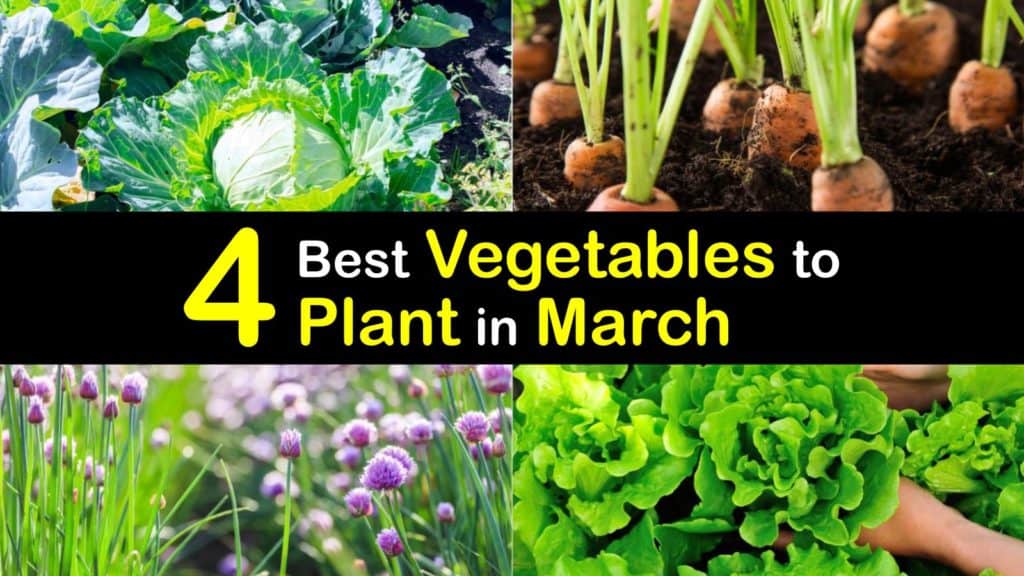 What Vegetables to Plant in March
Not every crop does well in cooler weather, and the danger of freezing threatens some annual fruits and vegetables. There are many cold-hardy and semi-hardy vegetables that handle repeated light freezes if you find yourself experiencing a more prolonged winter.
Between herbs like parsley and chives and cool-season veggies like beetroot and rhubarb, your options for early spring plantings may seem overwhelming, whether you are looking at vegetables to plant in April, March, or May.
If you're hoping to get a jump on the growing season, take advantage of indoor space like a sunny windowsill and your outdoor beds to get your vegetable garden off to the right start.
Cole Vegetables to Grow in March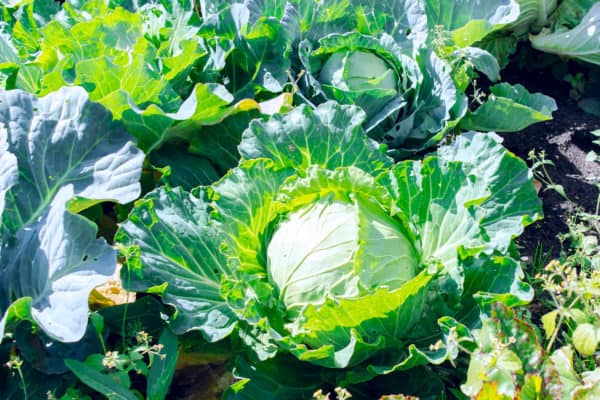 When you start planting Brussel sprouts as early as March or choose other cole crops, sow the seeds in open flats or individual pots filled with a seed-starting mix. After watering, wait for seeds to germinate according to their seed packet instructions. Relocate pots as needed for the correct amount of sunlight or position them under grow lights.
The conclusion of winter is the perfect time to start planting cole crops indoors to ensure they are ready for transplanting around the average last frost date. Broccoli, Brussels sprouts, and kohlrabi are a few options for what vegetables to plant in March.
When it comes time to plant broccoli outdoors, as well as your other favorite Brassicas, avoid planting crops of the same family in the same spot; common pests overwinter in the soil, so by rotating your crops, you may decrease the need for pest control efforts.
Growing Salad Leaves in March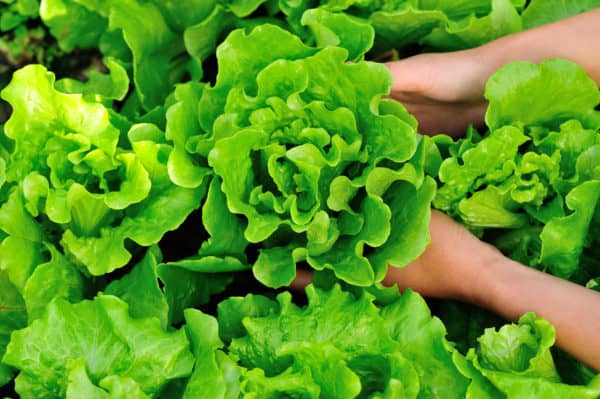 When looking for seeds to plant in March, consider sowing seeds that grow into salad leaves. Growing leafy greens for your salads is a rewarding and easy task to complete in March. It's a great time to plant spinach in zone 7. Six weeks after sowing, you can have salad greens ready to be cut and then left alone to grow again for more harvests in early summer.
As most leafy greens like romaine do not do well in the hot summer temperatures, plant again in late summer or early fall to have greens all year after sowing in spring and collecting your harvest.
Allium Vegetables to Plant in March
Look no further than the Allium family for what can be planted in March. While usually sown as a fall crop, members of the onion family like leeks, chives, and shallots make great spring crops to plant before the last frost date. Planting green onions is easy, whether you add them to the garden or put them in a pot indoors.
When starting a garden in March with members of the onion family, avoid starting with seeds. Onion seeds are usually the best route for growing plants, but they also take longer to mature.
Transplants, usually young onions harvested and sold, are an excellent option for starting your vegetable garden. With transplants, you bypass waiting for germination and run the risk of suffering from transplant shock, which may cause your leaves to wilt.
Another option is to plant onion bulbs which are dormant onions grown from last season's seeds. Plant onions this way and watch them grow and mature in about two months after planting. They need to be harvested before the warm-season before their leaves start to flop over.
Root Vegetables to Grow in March
Root vegetables probably come to mind unknowingly when thinking of what vegetables to plant in March. In zone 6 and 7 start planting turnips when the soil is workable. So many root vegetables are staples in cooking like turnips, radishes, carrots, garlic, and even spices like tubers of ginger.
Radishes are extremely common among veggies to plant in March due to their fast growth and how their roots grow. Many commercial growers enjoy planting their favorite crops near radishes because the roots of the radish plant spread and loosen up soil quickly, and after thawing, this is important.
Potatoes are tasty tubers that almost everyone enjoys. March through April are the best months for planting potatoes in pots or the garden bed.
Root vegetables enjoy the benefit of being protected by lingering cold temperatures as they grow underground. Adding a layer of mulch made of organic matter is a simple way to protect your plants further and maintain soil moisture.
Caring for Your Spring Crops
If your soil quality is poor, adding fertilizer is essential to helping your plants grow, but knowing when to fertilize is just as crucial to their growth. Typically, fertilizer is applied annually in early spring to promote leaf growth and flowers.
Depending on your growing zone, your early spring may include snow or late freeze dates. Lingering frost can harm the new growth of your plant when triggered by fertilizer. Fertilizer is most effective on plants during the peak of their growing cycle when leafing out, flowering, or putting on new growth.
Protecting Plants from Pests
As with all crops, garden pests are often a problem. Companion planting for the benefit of warding off bugs helps, though it may not be foolproof, and taking direct action against pests may be required.
Mix your ingredients in a bottle and lightly spritz plants targeted by pests like aphids. Diluting alcohol kills pests without harming your plants, while the addition of soap allows the mixture to cling to your plant leaves to keep other pests from gathering.
We hope our article on what vegetables to plant in March helps you start planting your spring garden. If you found our article on seeds to plant in March helpful, please consider sharing our ideas on what vegetables to grow in March with your fellow gardeners on Facebook and Pinterest.