Vines twining around a fence or trellis in the yard are a beautiful sight, especially when they are flowering vines. However, growing these plants is tricky if you do not have healthy soil. We'll show you how to grow vines for poor soil and which ones are the best climbing plants to grow in your yard.
Perennial and annual vines are great plants for filling empty spaces. There are fast-growing vines that produce showy flowers all season long and climbing plants that take their time but produce stunning tendrils of a twining vine year after year.
While many plants grow best in rich and fertile soil, there are quite a few hardy vines that grow well in poor soil after they establish themselves. These vines require a little TLC when you first plant them but reward you with colorful blooms and lush green foliage throughout the growing season.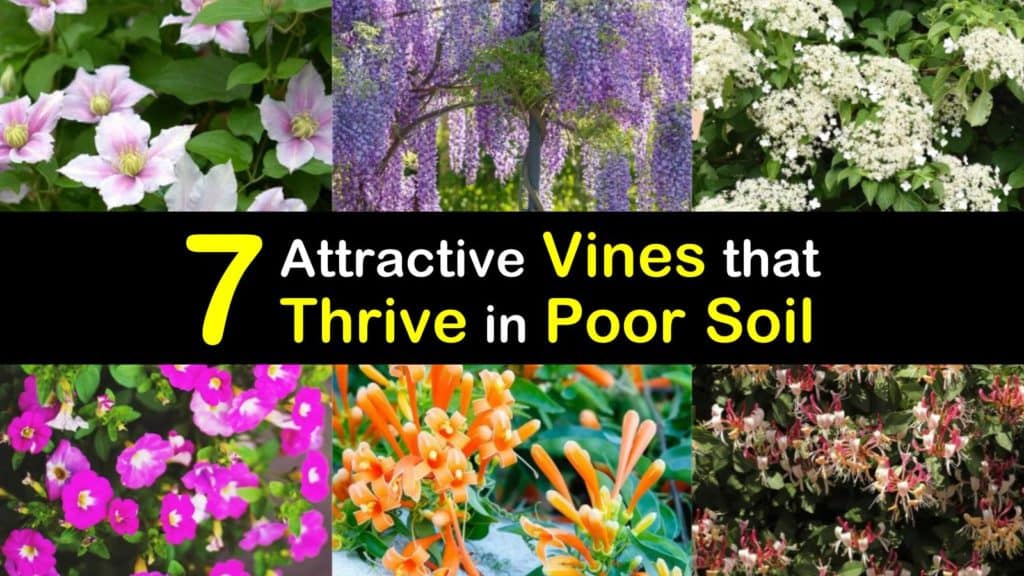 Growing Beautiful Vines in Poor Soil
Unfortunately, not every yard is packed full of rich and healthy soil. Some areas have sandy soil, while others lack the proper nutrients that many plants need to thrive. It's easy to grow climbing plants even if you have poor soil, as long as you choose the right vines and give them a healthy start.
If needed, amending the soil is easy, too. Get a soil test and add the proper nutrients to give your dirt a boost and grow a wide variety of plants and shrubs.
Which Vines Grow Well in Poor Soil?
Several different types of vines tolerate poor soil. Bougainvillea is an evergreen vine with a fast growth rate that thrives in harsh soil types.
Annual morning glories are also an easy-growing vine that handles less-than-efficient soil. The key to growing any vine in bad soil is to give them nutrients when you first plant them to help them get started.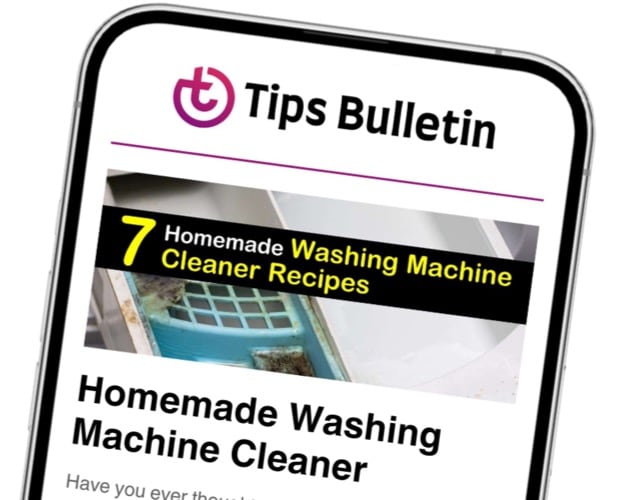 Finally, an email that Transforms Your Home.
Get the latest home and garden tips from our experts, delivered straight to your inbox.
What Kind of Soil do These Vines Require?
While most plants prefer a rich soil to thrive, there are ways to get around this if your soil has a lot of clay or sand.
Improve the soil by adding organic matter and ground cover to provide the young plants with the nutrients they need to establish. If you have slightly acidic soil, consider planting vines such as climbing hydrangea.
How do I Grow and Maintain Vines?
Once the vines establish, prune them to remove dead growth. Mulch and feed the plants in the spring, and train the vines during the summer.
Just like you do with evergreen ferns, water them regularly during dry periods. Clean up around the base of the vines in the fall and mulch them for late winter protection.
Where Should I Plant Vines in the Yard?
Pick an area of your yard that accommodates the sun requirements of your vine. Full sun means that plants need at least six hours of direct sunlight, partial shade means to provide it with short amounts of sun or filtered sun, and full shade means no direct sunlight.
Make sure to choose the space wisely based on the mature height and length of the vine.
Honeysuckle (Lonicera)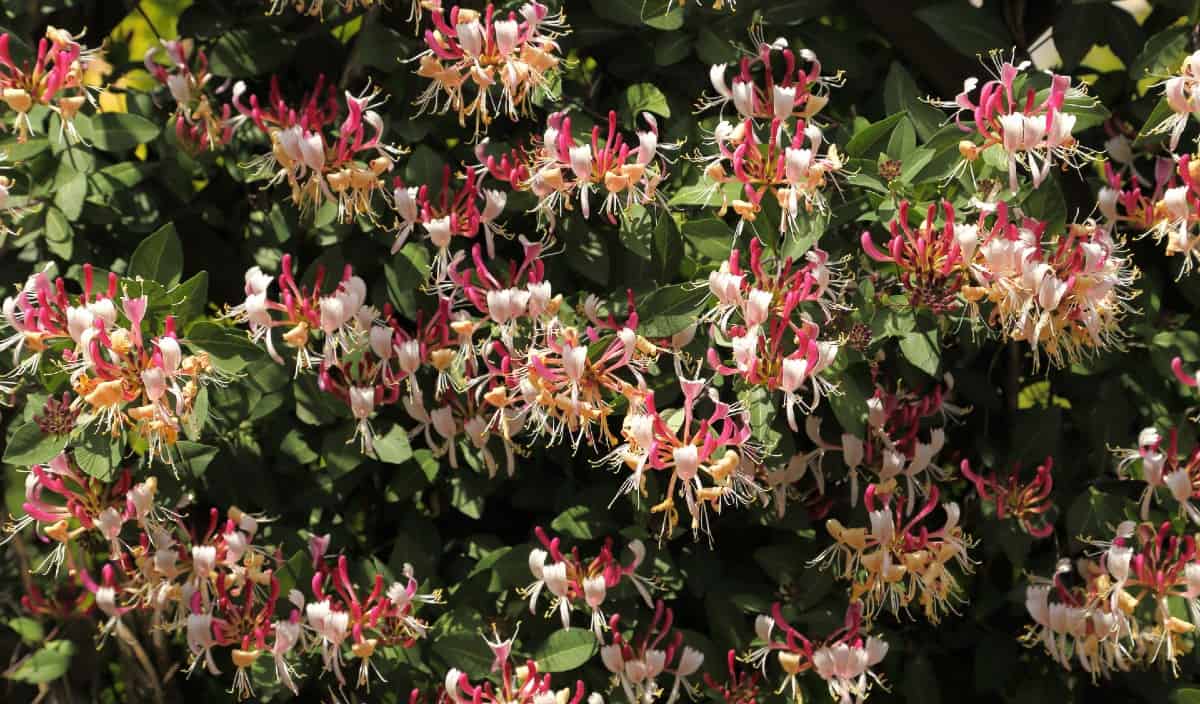 Honeysuckle vines produce tube-shaped blooms in shades of red, white, and pink. The fragrant flowers attract hummingbirds to the garden and bloom from summer through fall.
This vine enjoys full sun, grows in hardiness zones 4 through 9, and has a mature spread of 25 feet or more.
Wisteria (Wisteria sinensis) – Flowering Vines for Poor Soil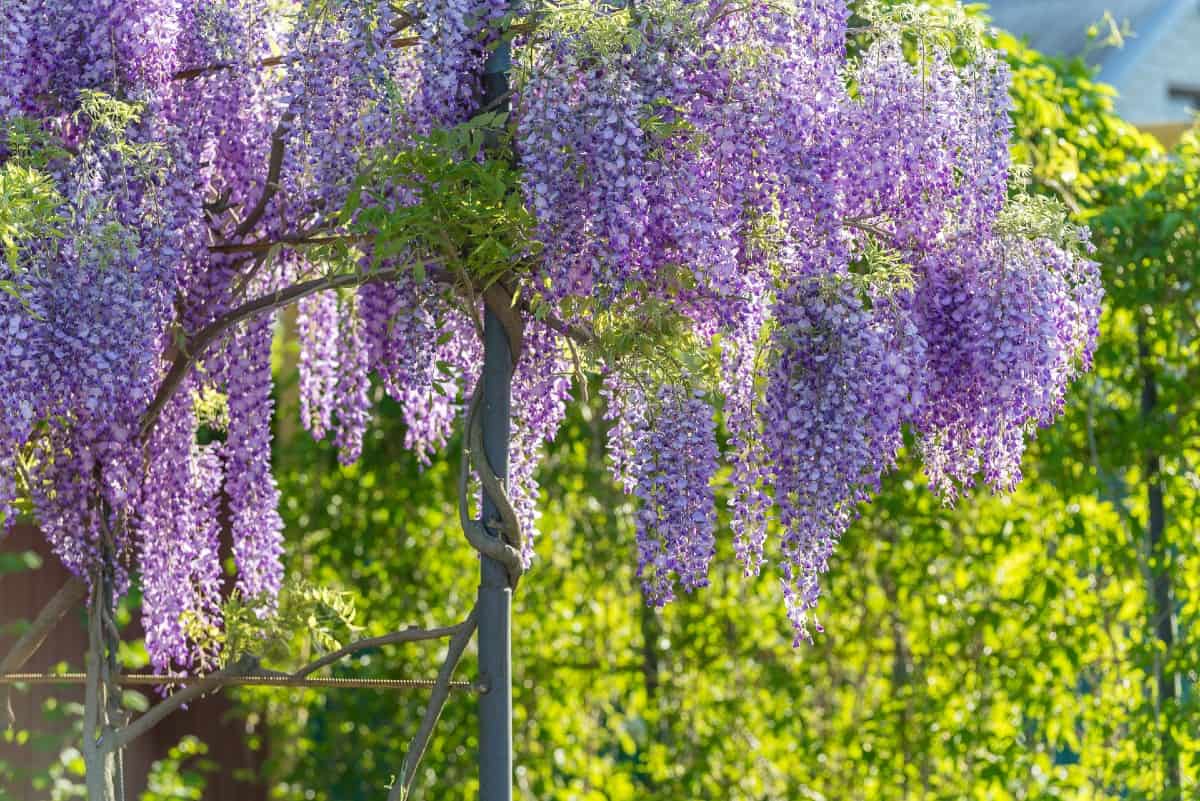 This vine has a mature height of 8 to 20 feet or more and climbs up to 30 feet. It produces fragrant clusters of pink, white, and purple blooms in the early spring and continues blooming all summer long.
Wisteria is deer resistant and grows well in sunny areas of zones 4 through 9.
Clematis (Clematis x jackmanii)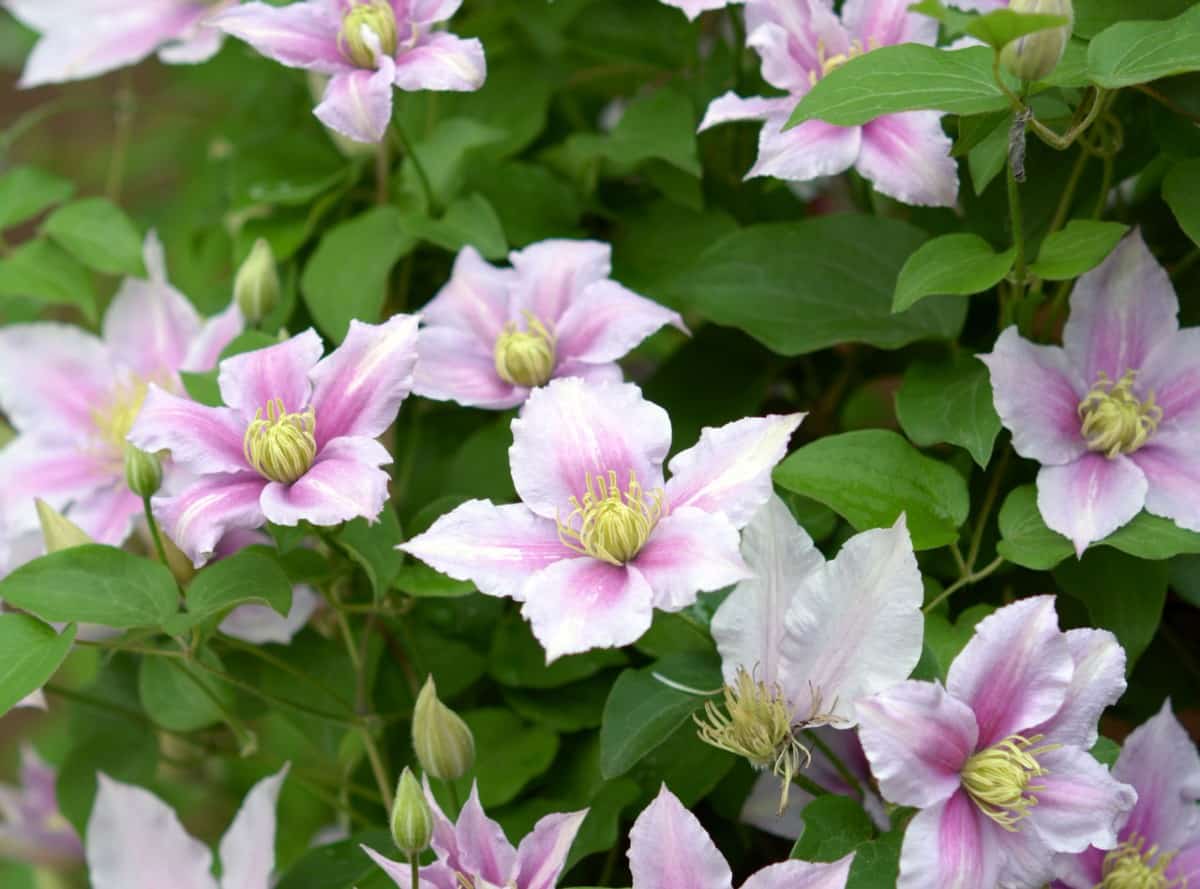 This showy perennial vine grows well in most soil types and produces colorful and fragrant flowers in a variety of shapes and colors from spring through fall.
Clematis plants are fast growing flowering vines that grow best in part shade or sun in zones 4 through 9 and climbs 3 to 20 feet, depending on the type.
Trumpet Vine (Campsis radicans) – Easy-Growing Vine that Attracts Hummingbirds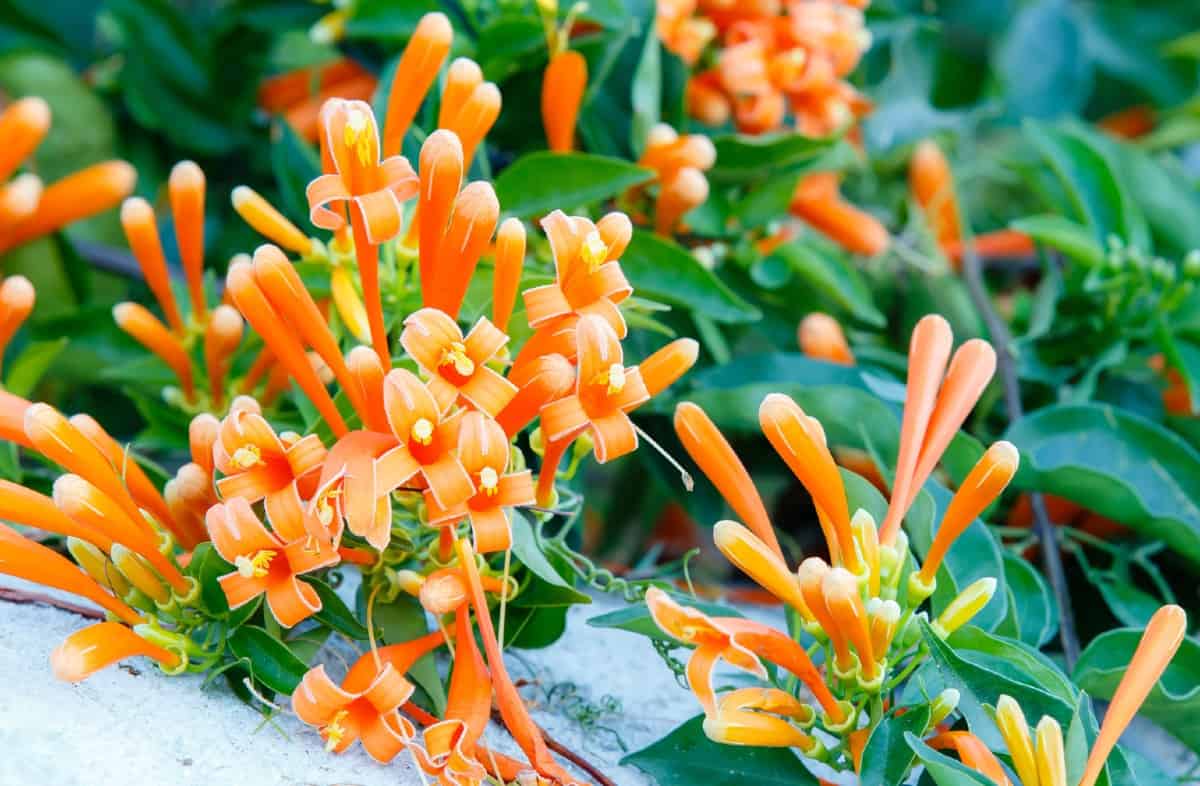 The red, orange and yellow trumpet-shaped flowers of the trumpet vine attract hummingbirds to the yard.
This trumpet creeper blooms from summer through fall and climbs up to 30 feet, depending on the growing conditions. Campsis radicans are some of the best plants that are drought tolerant. This attractive vine enjoys full sun in zones 5 through 8.
Virginia Creeper (Parthenocissus quinquefolia)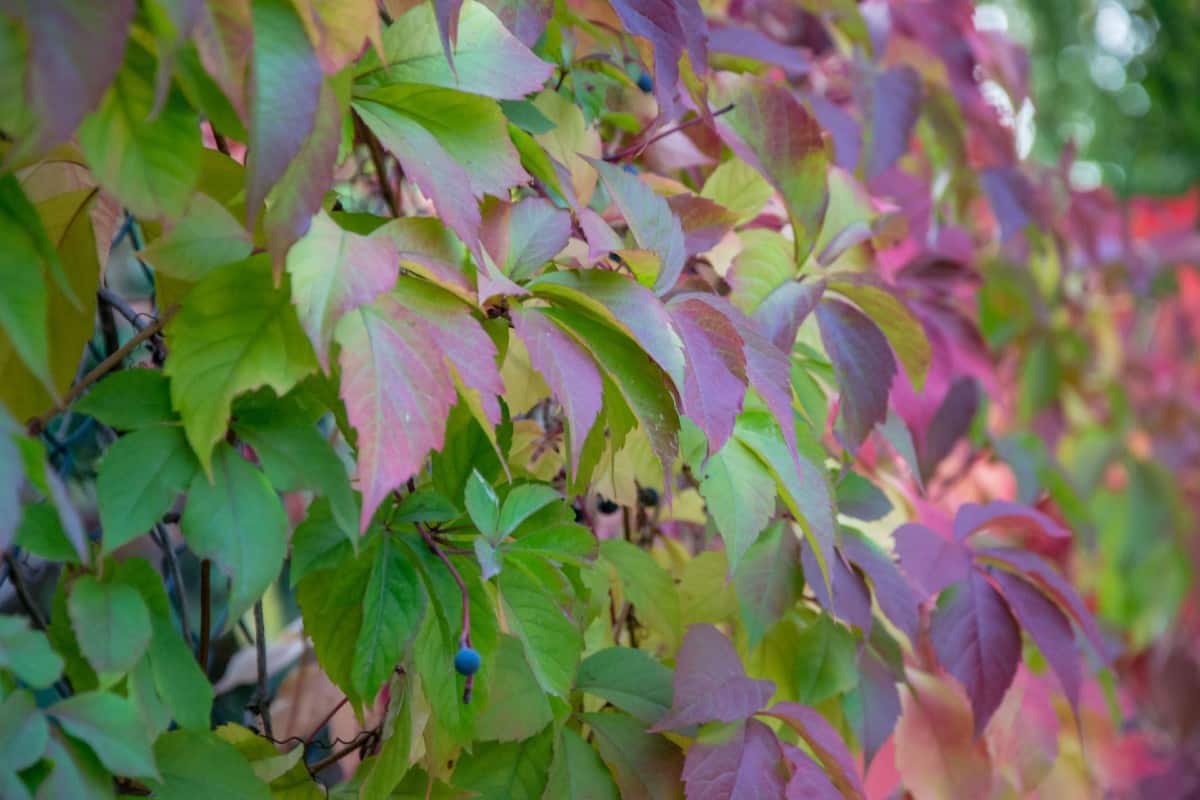 This creeper vine is a vigorous and fast growing plant and thrives in just about any soil situations. Whether you grow it as seaside shrubs or in a more densely forested area, it produces a spectacular display of fall color with its five-pointed leaves in shades of bright crimson.
Virginia creeper grows well in sun or full shade and requires minimal care. It grows best in hardiness zones 4 through 9.
Morning Glory (Ipomoea purpurea) – Hardy Annual Flowering Vine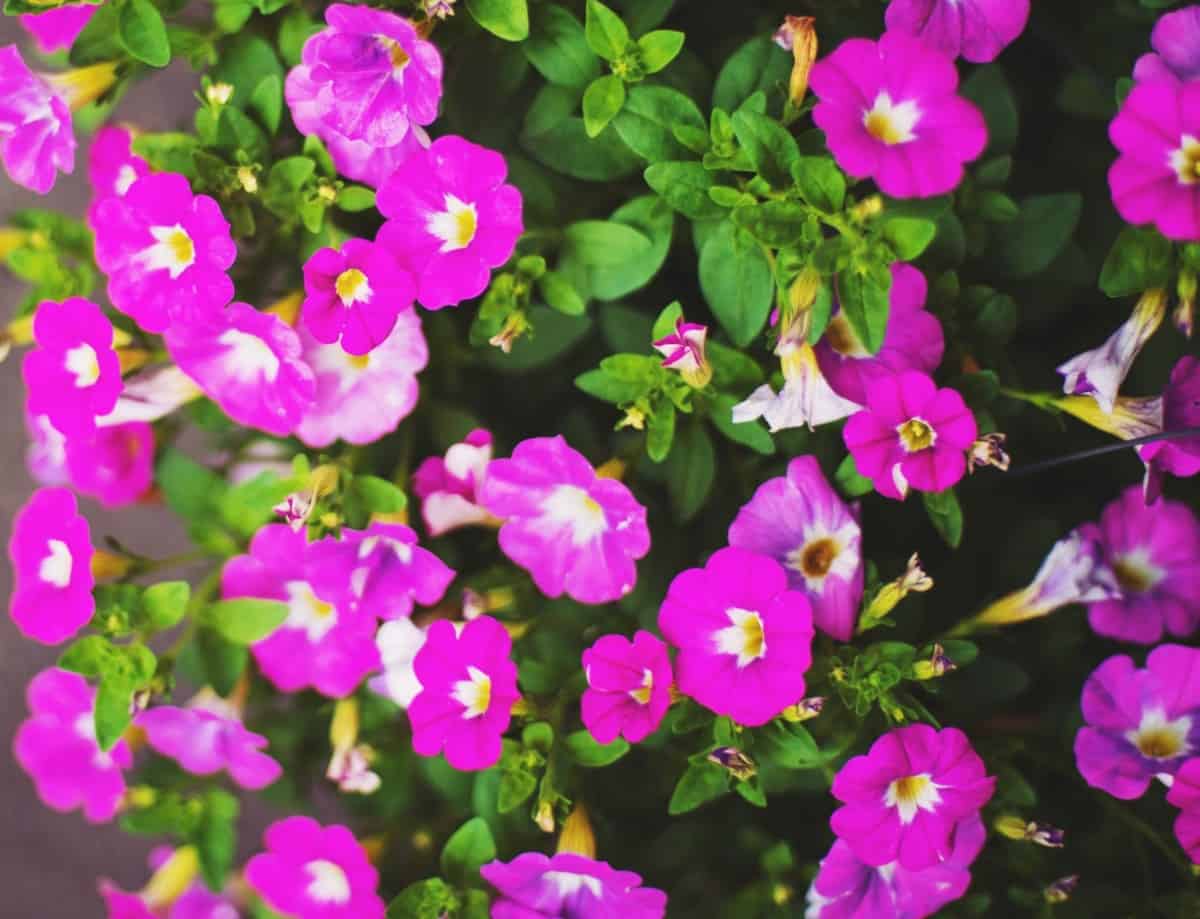 Morning glory provides the yard with a constant display of blooms in a wide range of colors. Its trumpet-shaped blossoms bloom from summer through fall in shades of red and orange to blue and white.
This sun-loving, annual vine requires very little maintenance and has a height and spread of up to 20 feet. You can train morning glory to travel up a wall or trellis or use it as quick growing ground cover plants to cover a bare spot in a sunny area.
Climbing Hydrangea (Hydrangea petiolaris)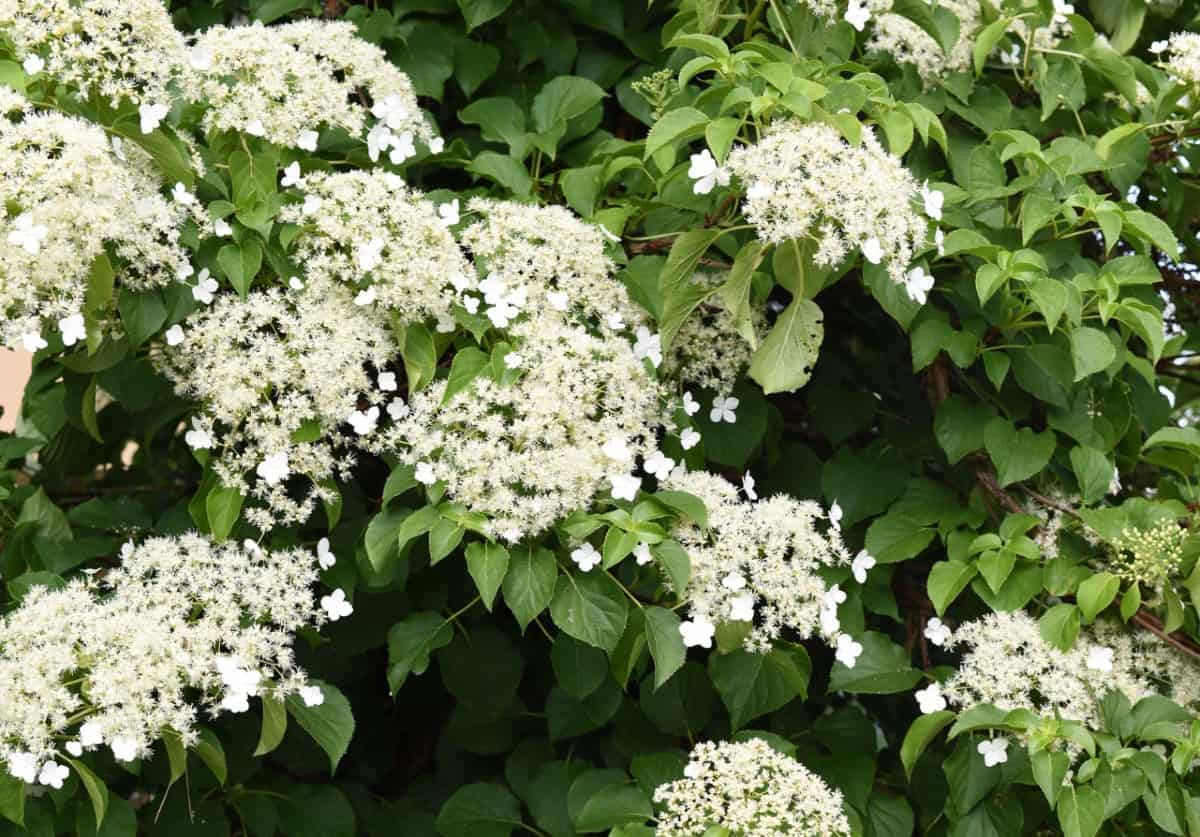 Climbing hydrangeas are slow to establish, but fill the area with breathtaking blooms. They produce clusters of white flowers and dark green leaves during the summer months and climb up to 50 feet once they mature.
These vining perennials for poor soil thrive in full sun in USDA zones 4 through 9. Growing vines over trellises or a pergola is easy, even if your soil is not fertile.
The key is to choose hardy vines that grow with ease after they establish, and provide them with a head start of nutrients when you plant them.
Not only do these plants reward you with lush greenery and flowers, but they attract all types of pollinators to the yard.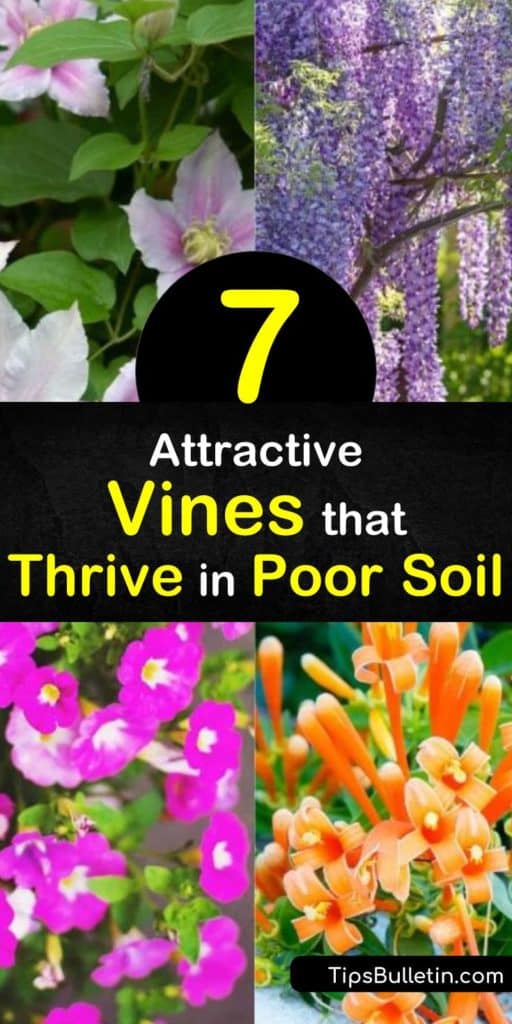 We hope that you fill your outdoor space with lush and colorful vines for poor soil and enjoy a season of natural beauty, and we'd love it if you'd share our poor soil plant guide with your friends and family on Facebook and Pinterest.