Do you have a shaded wall, fence, or other structure that you've always been meaning to cover? Well, that eyesore doesn't need to keep bothering you since there are many vines for shade.
Vines are the perfect plants for filling in otherwise-bare spaces. They spread both vertically and horizontally and wrap themselves around poles and wires or attach themselves to walls. Vines may have bold blooms, fall foliage, or other eye-catching features.
The trouble with vines is that many expand aggressively, requiring frequent pruning to keep them in check. Some vines are invasive in certain regions, so make sure to do some research before picking a plant.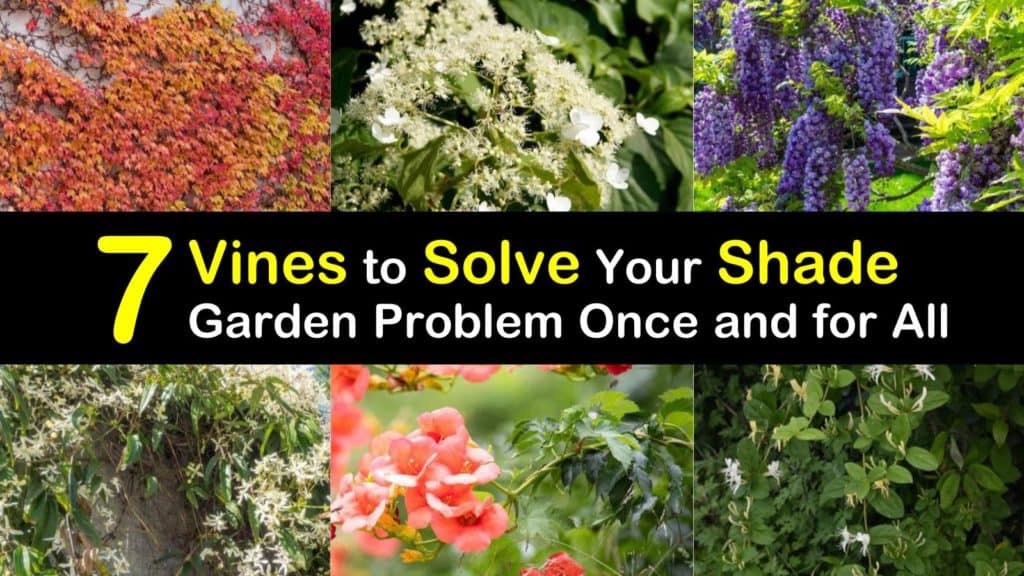 Vines that Thrive in Shade
Not only are there many bedding plants for shaded areas, but you can also choose some shrubs and vines, as well as trees for these types of spaces.
Once you've made your plant selection, choose the planting site carefully for deer resistant viburnums vines or other vining plants, keeping in mind the vine's mature size. Before long, you'll be enjoying a wall or carpet of greenery.
Where to Plant Vines for Shade
Climbing vines look lovely on an arbor or pergola. You can also run a vine up a trellis, fence, or wall for privacy or shade. Be careful which species you send up walls since some cause damage.
Consider employing vines to hide dead trees or structures like garbage cans. Ground cover vine plants scramble over rock piles and other unsightly yard elements.
How to Plant Vines in Containers
Dig a hole that's twice as wide as the vine's root ball and a similar depth. Add manure or compost to the bottom. Gently twist the plant out of its pot and slide it into the hole.
Fill in the hole, making a rim out of extra soil to prevent water from escaping. Water your vine well and spread mulch, leaving space around the stem.
Japanese Honeysuckle (Lonicera japonica)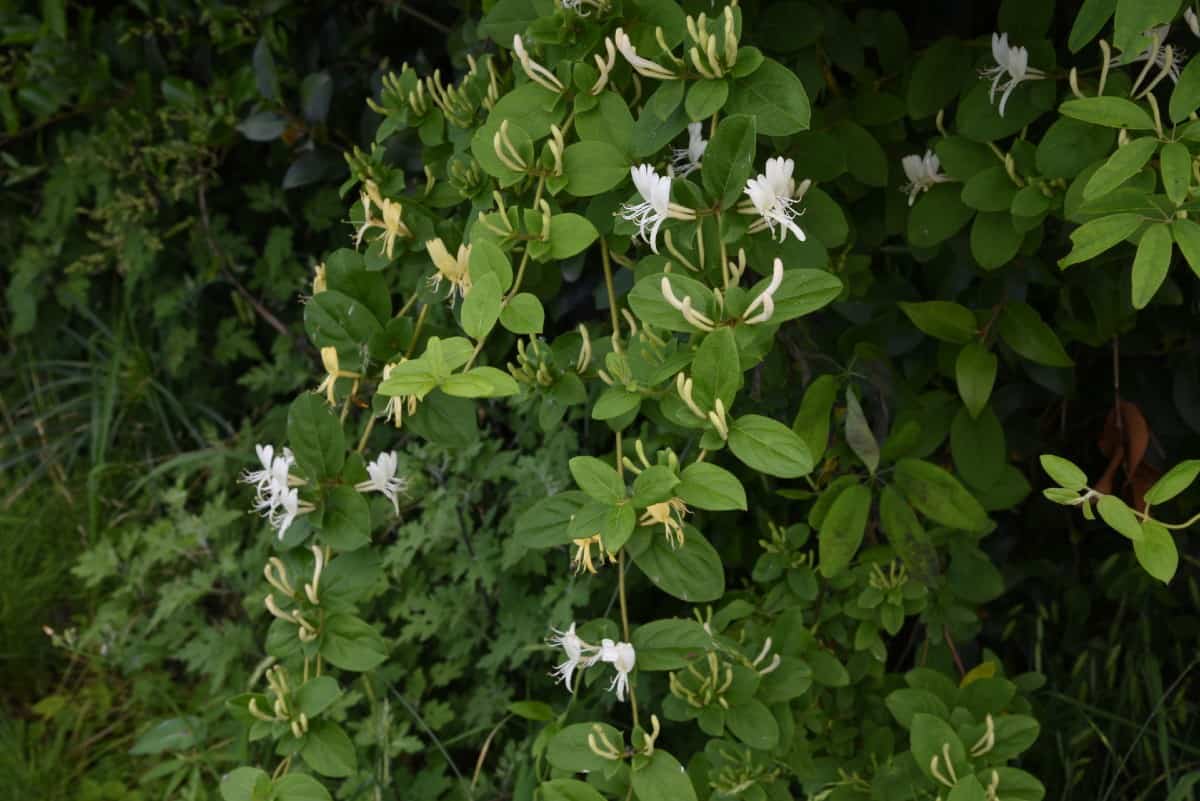 This vine bears white fragrant flowers tinged with pink, which fade to yellow, from late spring to fall. This vigorous climber is invasive in some regions, particularly the lower midwest and southeast.
If you dare, propagate it using seeds from its mildly toxic black berries or root cuttings. The Japanese honeysuckle thrives in full sun or part shade and average-quality, well-drained, moist, loamy soil.
Give your plant one inch of water weekly, and distribute mulch and compost. Feed the honeysuckle organic fertilizer in the spring.
Chocolate Vine (Akebia quinata)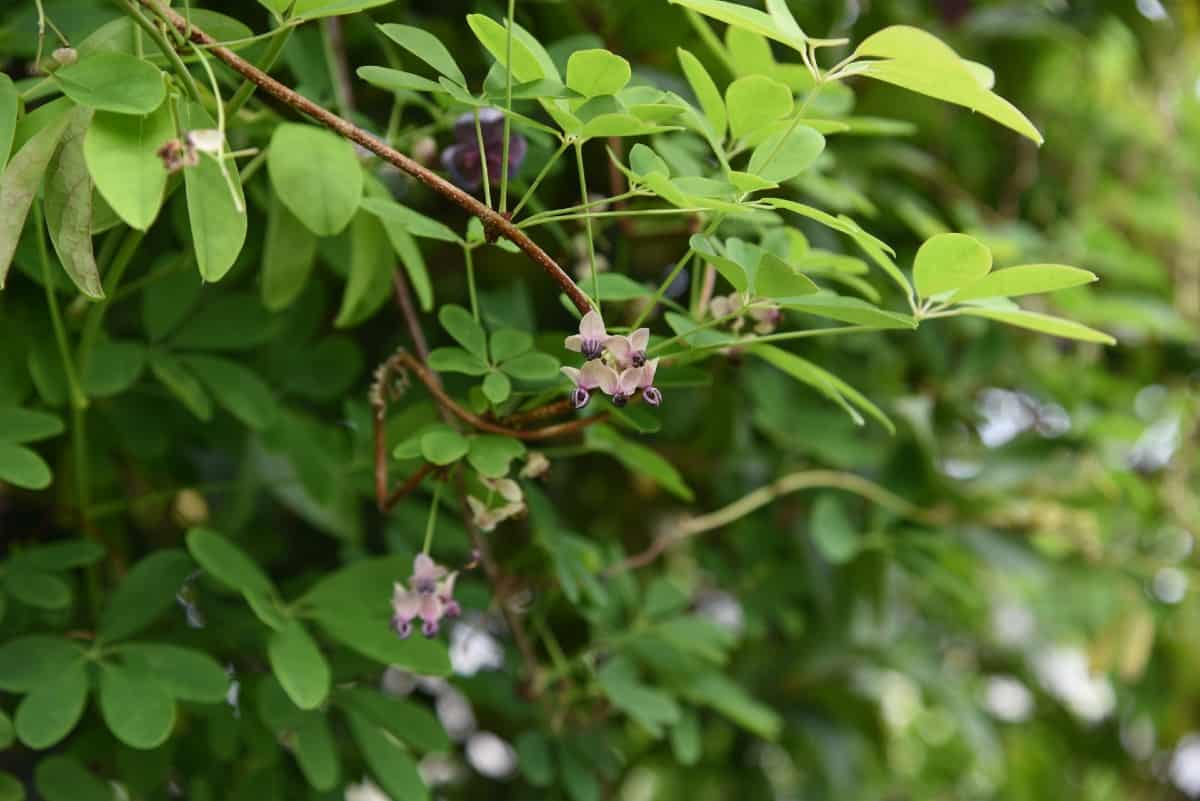 This relative of the kiwi boasts chocolate-scented, dark purple flowers from March to May. Afterward, it sometimes bears fruit that resembles eggplants, contains tiny black seeds, and don't have the nicest flavor.
The chocolate vine shoots upward or along the ground, so prune it in early summer. To get flowers, you'll likely need at least two vines. Plant them in spring or fall—or use springtime cuttings—somewhere with temperatures between 55 and 85℉.
Although full sun promotes blooming, the chocolate vine handles shade. It thrives in average-quality, neutral, well-draining sandy loam that's rich in organic matter. No fertilizer is needed, but water young plants weekly, then only during droughts.
Sweet Autumn Clematis (Clematis terniflora) – A Lovely Shade-Loving Vine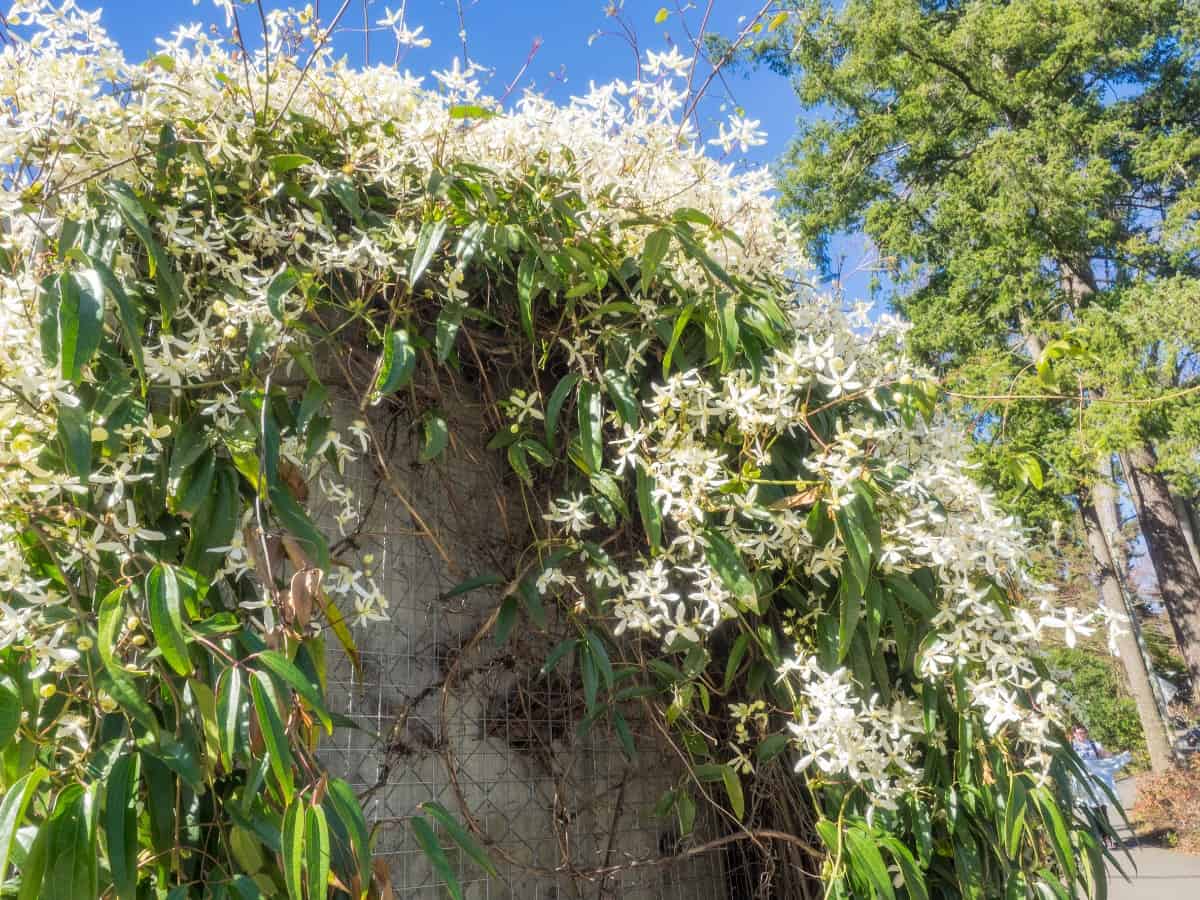 This vine has dark green leaves and numerous white flowers from late summer to early fall, then fuzzy seedheads. Transplant seedlings or use stem cuttings. Use this clematis as a climber or ground cover.
It's often thin near its base, so put a shorter plant in front. The sweet autumn clematis self-seeds and is invasive in much of the eastern United States, so prune it vigorously after it flowers.
Place this clematis in full sun to partial shade and medium-moisture, fast-draining, slightly acidic to neutral soil. It needs one inch of water weekly. Feed it low-nitrogen fertilizer in the spring, then every few weeks.
American Wisteria (Wisteria frutescens)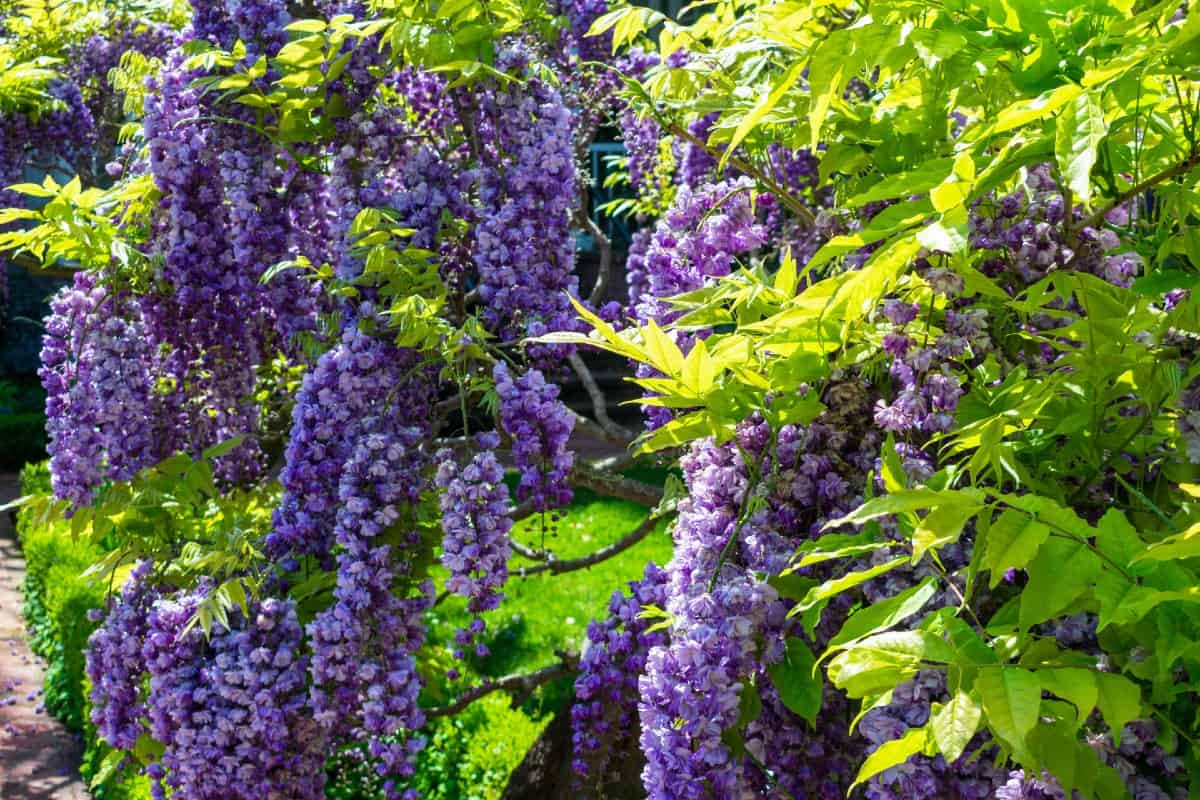 This woody vine has compound leaves and large, drooping flower clusters from late May to June. The blooms are usually lilac but occasionally white or pink.
These perennial plants for shady areas have brown, bean-like pods and expand less aggressively than the Chinese or Japanese wisteria. Train it up an arbor, wall, or column.
Propagate this wisteria with softwood cuttings or seeds in a location with full sun to full shade and protection from cold winds.
The site should also have moist, neutral to slightly acidic, rich, loamy soil. The American wisteria has medium water requirements and appreciates receiving fertilizer every spring.
Climbing Hydrangea (Hydrangea anomala subsp. petiolaris)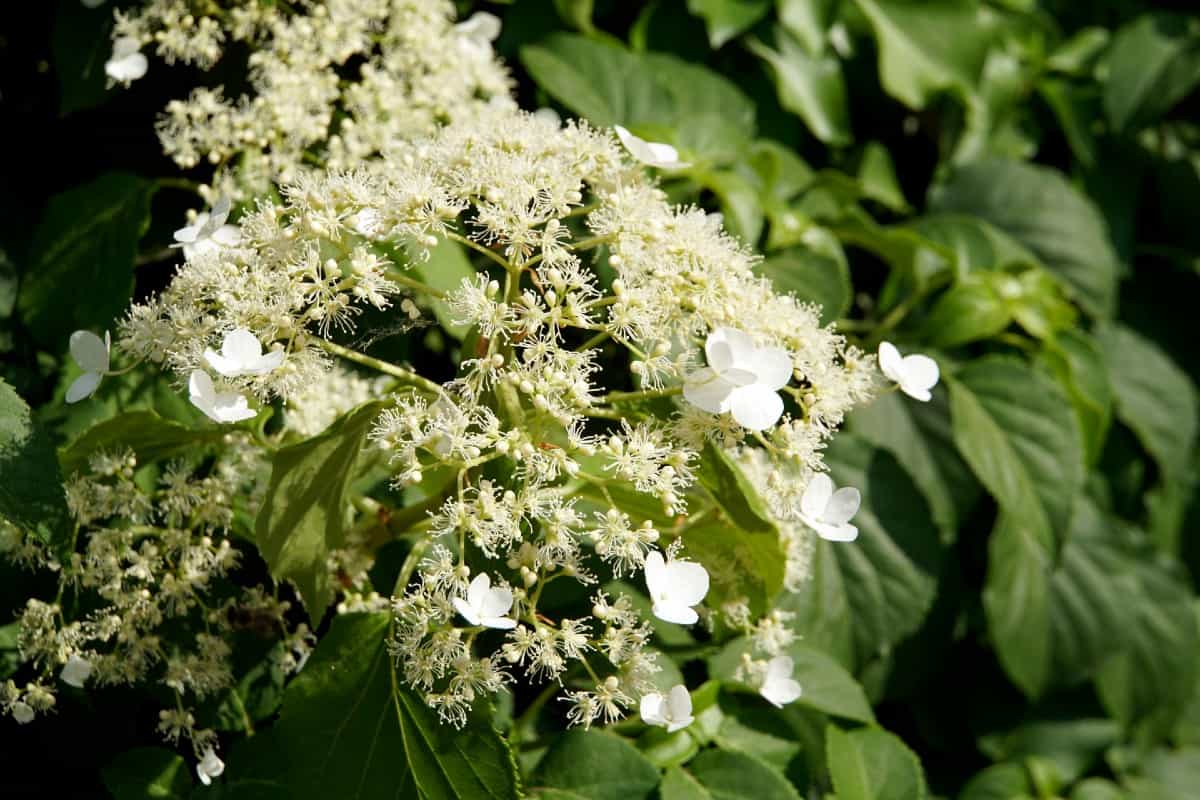 In the spring and summer, this vine boasts large, fragrant white flower heads. It has yellowish fall leaves and peeling bark. Sow its seeds in partial shade and well-drained, acidic, moist soil with plenty of compost and mulch.
This vine climbs structures like trees and arbors. Be wary about growing it up walls with brick, shingles, or siding. It's an ideal ground cover since its suckers take root, or try pruning it into a shrub.
Give climbing hydrangea at least one inch of water weekly. Apply granular, phosphorus-rich fertilizer in the spring.
Boston Ivy (Parthenocissus tricuspidata) – A Shade-Loving Vine with Fascinating Foliage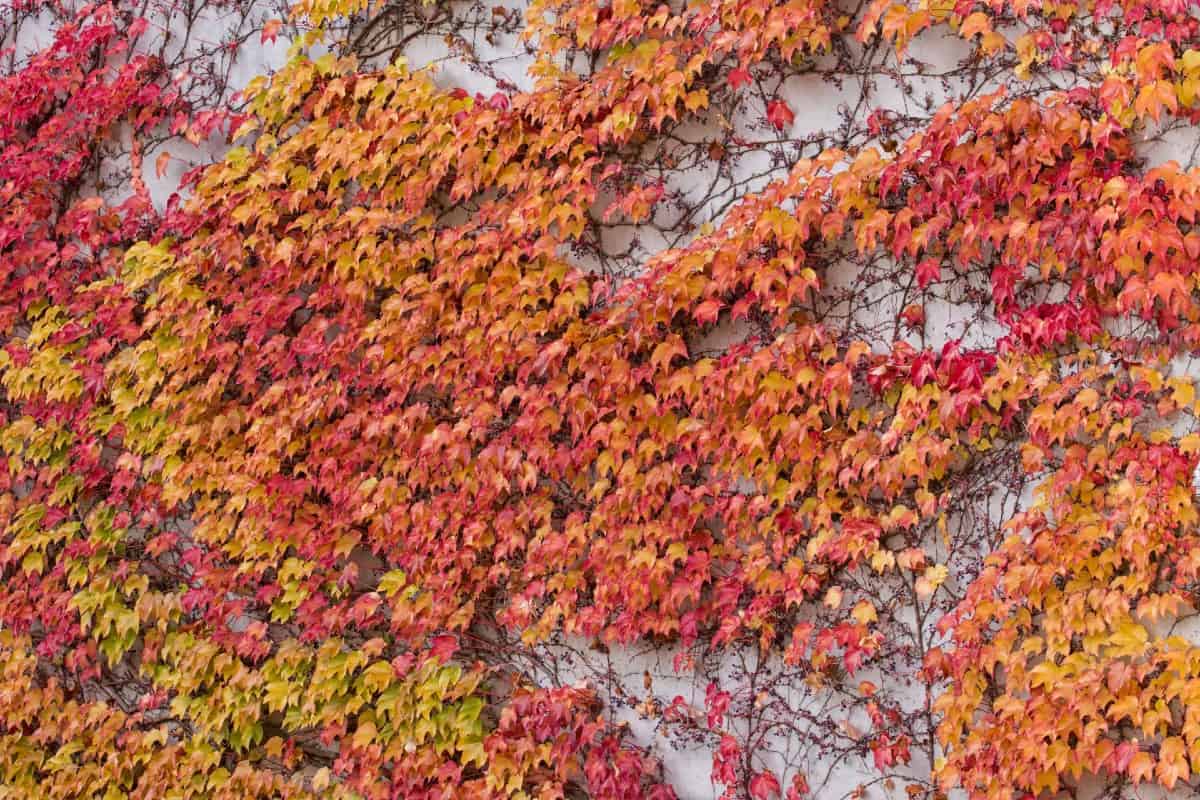 These hardy climbing vines are a relative of Virginia creeper with reddish leaves in the spring and fall, and green ones in the summer. It bears inconspicuous greenish-white flowers from June to July, then dark-blue, toxic berries. Some people are allergic to Boston ivy.
This vine climbs wooden and stone structures. Don't grow Boston ivy up a tree, and only grow it up a wall if you want if there permanently.
Propagate this vine with springtime stem cuttings, placing it in full sun or part shade and loamy, well-draining soil. Water Boston ivy deeply during its first growing season, then weekly. Apply a phosphorus-rich fertilizer when planting.
Trumpet Vine (Campsis radicans)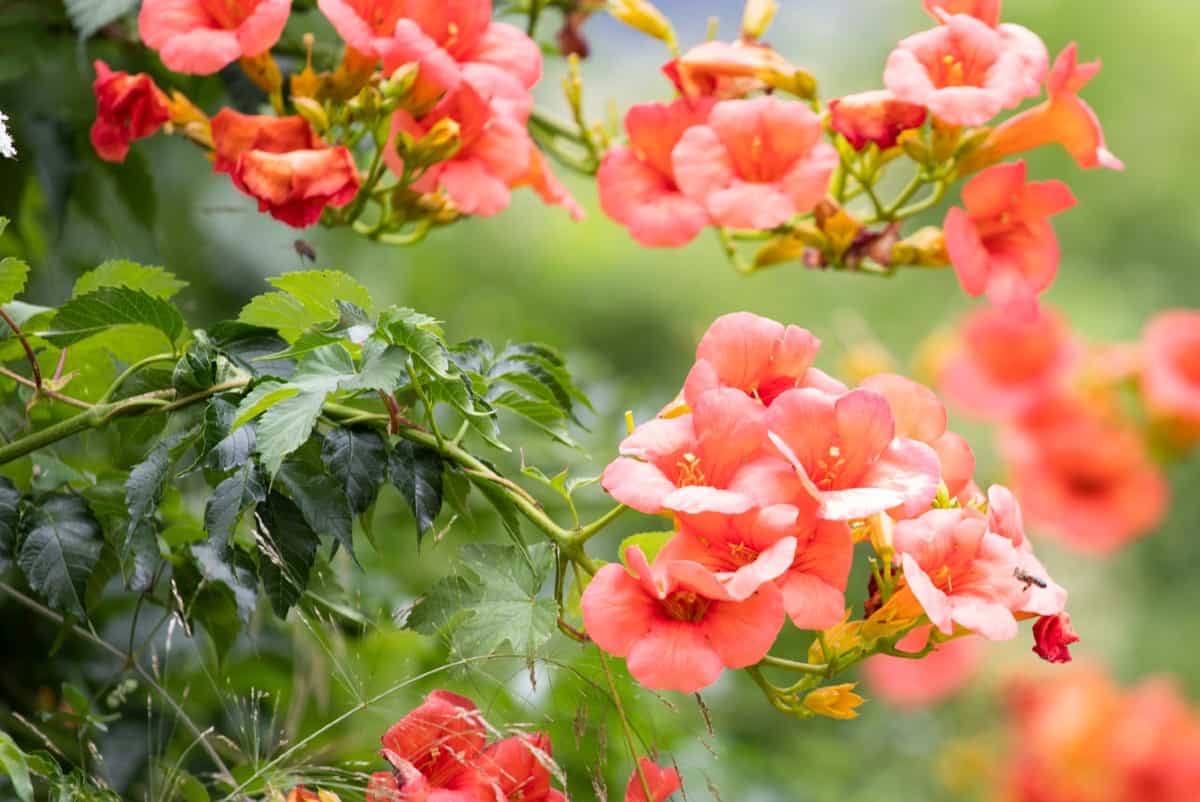 This woody vine attracts hummingbirds and boasts yellow, orange, or red trumpet-shaped flowers from June to September, then long seed pods. It sometimes causes skin irritation.
The trumpet vine quickly covers obstacles like fences and rock piles, self-seeding, and spreading via underground runners. Cut this vine back severely in early spring, pull up new shoots, and remove seeds before they reach the ground.
Propagate trumpet vine using root or sucker division, layering, or cuttings. Choose a site with fast-draining soil and full sun or partial shade. Only water this plant if it withers, and do not apply any fertilizer.
Vines offer an incredible variety of options for your yard, from leaves with unique shapes to fruit and flowering vines. These plants also grow in many different sizes and directions.
Try running them along the ground or up fences, arbors, and other structures. Vines for shade are an excellent solution for shady patches that you've been unsure how to fill.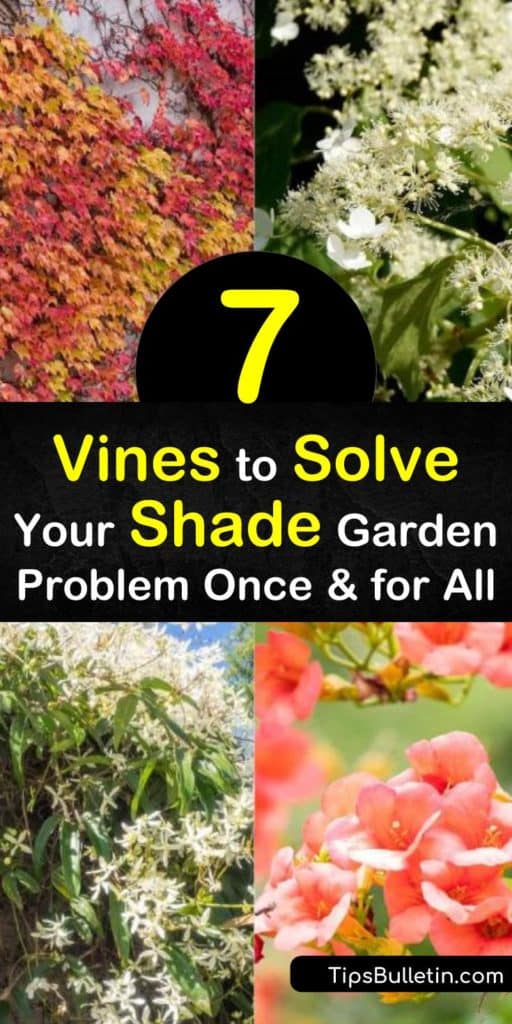 If you found these vine suggestions useful, please share these shade garden tips with your friends on Pinterest and Facebook.