When you think about the beach, chances are, plants are not the first thing to come to mind. Sand and swimming, yes, pick up volleyball maybe, but not greenery. However, there are, in fact, numerous and diverse vines for the beach.
These creepers and climbers survive in harsh conditions that most plants could not handle. They take root in soil that is sandy, rocky, or infertile. Daily, they face the wind, water spray, hot sun, and perhaps salt.
As a result, these vines are incredibly resilient. Whether they live on a lakeshore or in a seaside garden, they bring welcome color and life to an environment that would otherwise be empty and dull.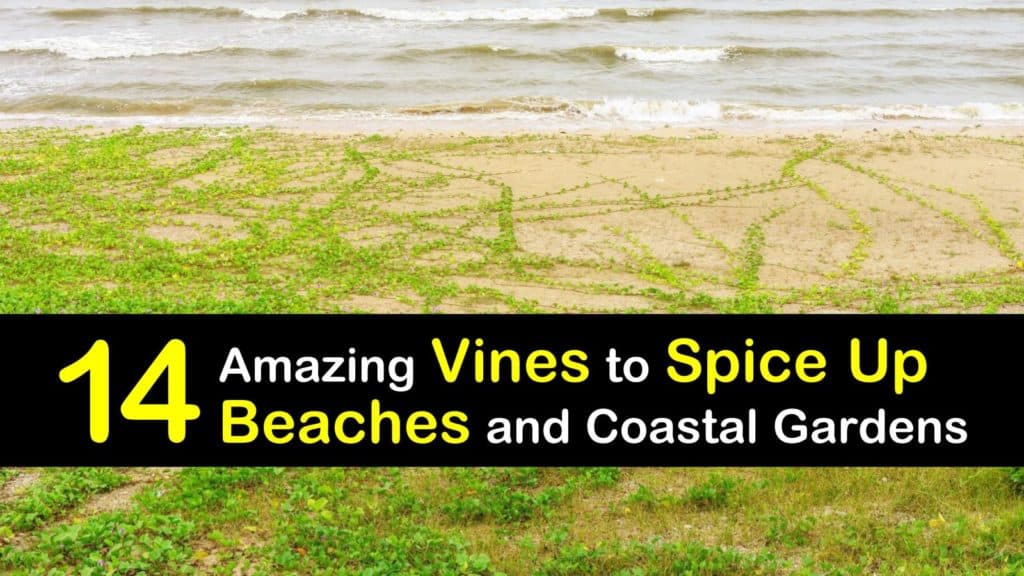 Vines that Thrive on the Beach
You may be surprised to learn that many different types of plants not only survive but thrive in beach conditions. Experiment with growing seaside grass, a variety of annuals and perennials, shrubs, trees, and climbing and trailing vines.
You can even grow roses on the beach, whether they are bush-style or climbing varieties. Enhance your yard and garden with several different kinds of plants that enjoy the seaside.
Using Vines for the Beach in the Garden
A vine might twist around poles, wires, and trellises or cling to solid surfaces like walls. Knowing the type of vine that you're dealing with helps you determine the best use for it in your garden.
Drape vines over a wire frame like a tomato cage, to add uniqueness, or place them around a porch for shade. Vines are also excellent camouflage for unsightly structures like chain-link fences.
How to Plant Vines
Select your planting site for your chosen vines or coastal shrubs, for instance, near a wall or trellis or on the side of the house. Dig a hole that's twice as wide as the vine's root ball and just as deep. Place the plant inside the hole, tipping it to rest against the wall or other structure.
Combine soil with peat moss, superphosphate, and slow-release fertilizer. Fill in the hole with the mixture, forming a raised circle around the vine's base. Pour water into the space inside this rim.
Railroad Vine (Ipomoea pes-caprae)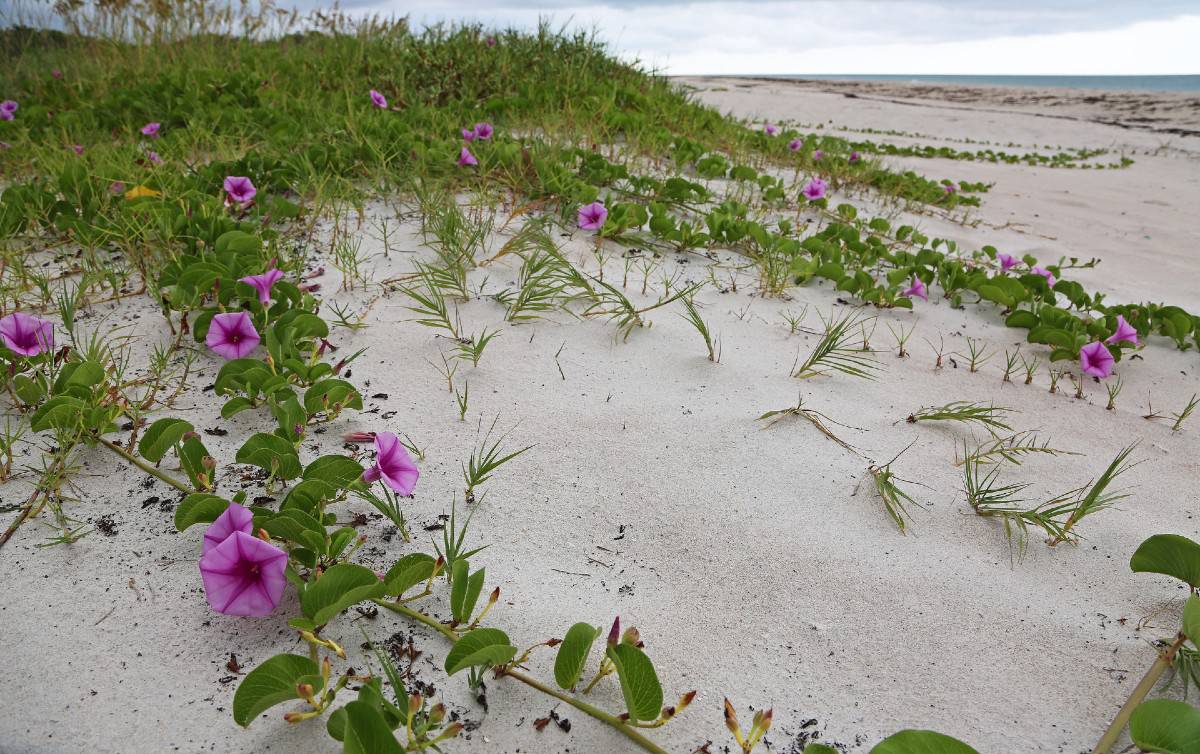 This dense, creeping evergreen's branches reach up to 33 feet long, while its roots can be nearly ten feet long. In May, it starts producing short-lived pink, red-purple, or violet flowers.
Some people use railroad vine plants for natural medicine or food, although its leaves and roots act as laxatives if you overindulge. It thrives on tropical beaches and dunes and in other coastal areas as a ground cover or soil stabilizer, as well as along roadsides.
This fast-growing, hardy vine tolerates salt spray, hurricanes, poor soil, drought, and rain. Railroad vine excels in full sun and well-drained soil and sprouts from both stem cuttings and seeds.
Beach Morning Glory (Ipomoea imperati)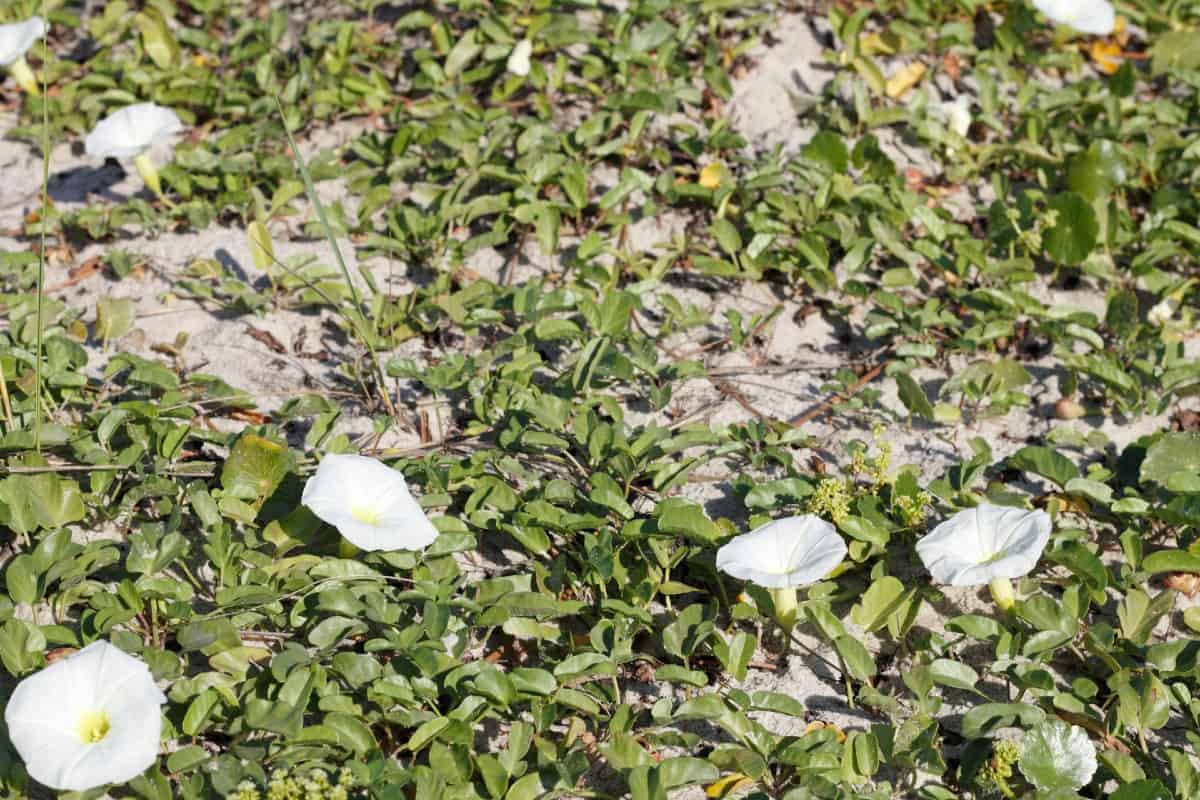 In the spring through fall, these low-lying summer blooming vines boast attractive white flowers with yellow or purple throats. It reproduces using seeds and quickly establishes itself in full sun locations on beaches and dunes.
In the garden, beach morning glory functions as a ground cover or accent plant. This plant survives a variety of weather conditions, including wind, salt spray, and heat. Sand, cinder, and coral are all acceptable for soil, but they must be moist and well-drained.
Only water established beach morning glory plants during extended droughts, but aim to apply a slow-release fertilizer every six months.
Sea Bindweed (Calystegia soldanella) – A Beach Vine with Cup-Shaped Leaves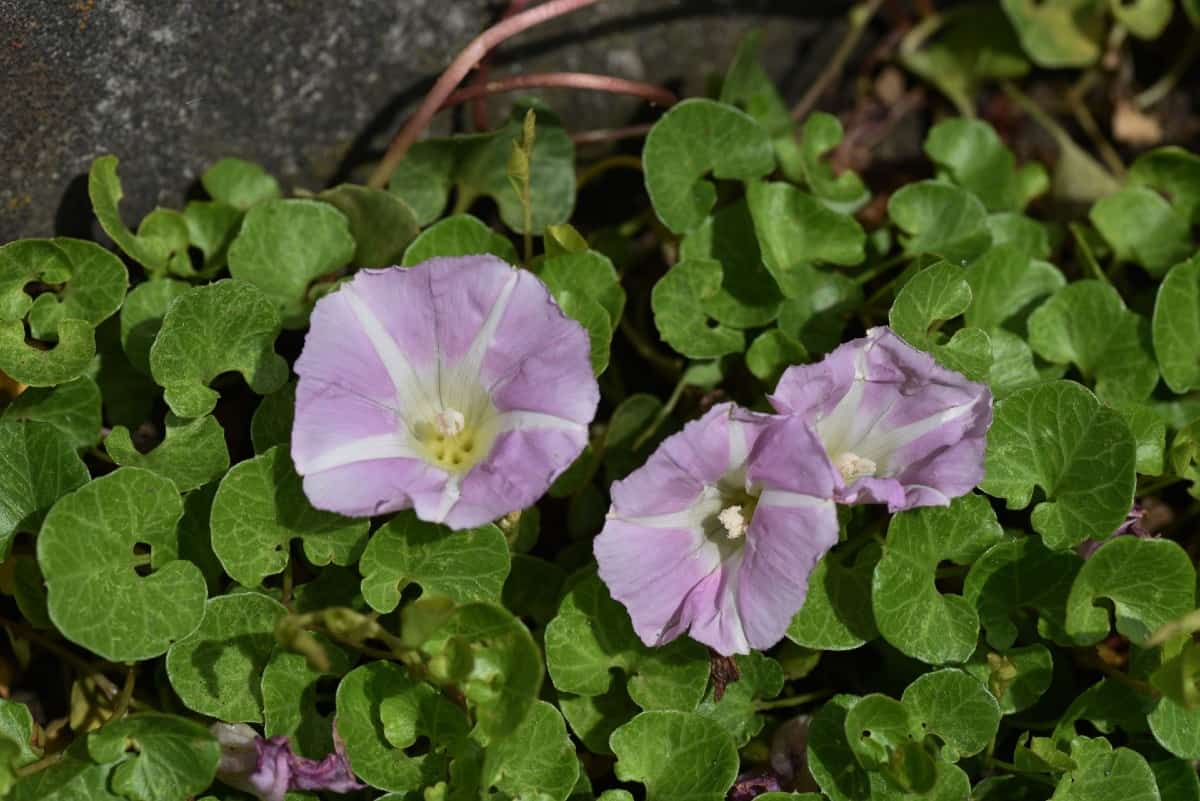 From June to August, sea bindweed's fleshy stems bear flowers of white, pink, or lavender. Its leaves are edible, although they sometimes have purgative effects.
Plant sea bindweed seeds in the spring in a cold frame, then choose a sunny permanent location. It's not necessary to water the plant very often.
In the wild, this vine grows in sandy or shingly soil along the seashore and on dunes. In a garden, sand, loam, and clay are all suitable, as long as they're well-drained.
Beach Jacquemontia (Jacquemontia reclinata)
From its woody base, this vine sends out stems up to six feet long. Its somewhat fleshy leaves are covered in hair before they mature. From November to May, this rare Southeast Florida native bears short-tubed white flowers.
Beach jacquemontia sprouts from seeds in full sun. Find it among dunes and disturbed areas between trees. Moist, well-drained, sandy soil is the best option.
Beach jacquemontia does not require any watering. It handles nutrient-poor soil, salty wind and water, and drought.
Bar Harbor Creeping Juniper (Juniperus horizontalis 'Bar Harbor')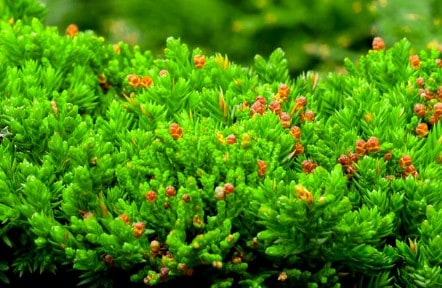 This low-lying, slow-growing juniper has long, trailing branches with shorter branchlets that make excellent shrubs for slopes. Its dense, blue-green needles turn reddish purple in the winter. This plant has small, dark-blue cones, often called juniper berries.
Both hot, dry conditions and coastal ones are suitable for Bar Harbor. It thrives in full sun in rocky or sandy areas, like cliffs and dunes.
Bar Harbor sprouts in a variety of soils but prefers dry, sandy earth. It needs an average quantity of water and is a good ground cover for rock gardens and wall edges.
Virginia Creeper (Parthenocissus quinquefolia) – A Fast-Growing Beach Vine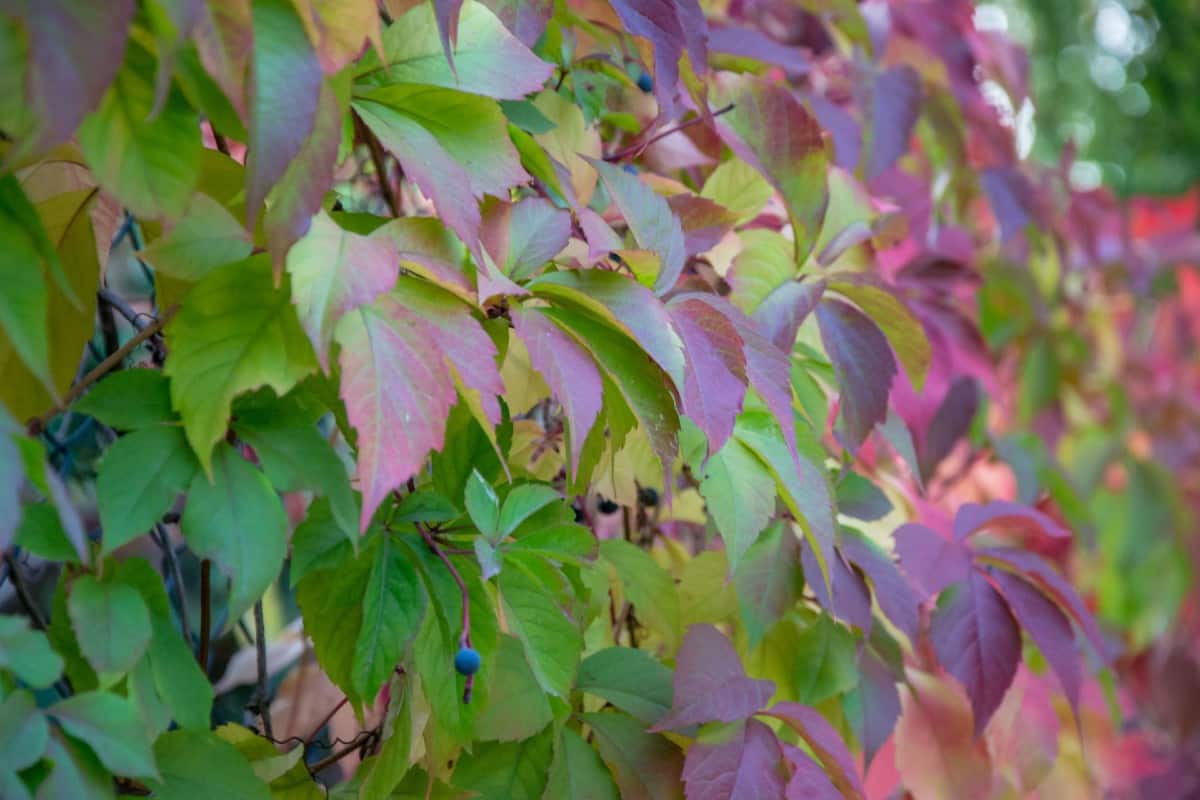 This vine's five-pointed leaves turn crimson in the fall, particularly in full sun. Virginia creeper's unremarkable green blooms transform into round berries that are toxic for us but popular with birds. A few people are also sensitive to this vine's sap.
Place it in well-drained sand, loam, or clay, perhaps climbing over a wall or trellis. Water Virginia creeper regularly during its first growing season and then only during prolonged droughts. If you like, apply fertilizer annually.
Prune your plant occasionally since it extends 50 to 90 feet. Before planting Virginia creeper, take note that this vine sticks to walls. Even if the tendrils themselves do not cause damage, removing them does.
Excellent for erosion control, the Virginia creeper is also one of the vines that are deer resistant.
Bay Bean (Canavalia rosea)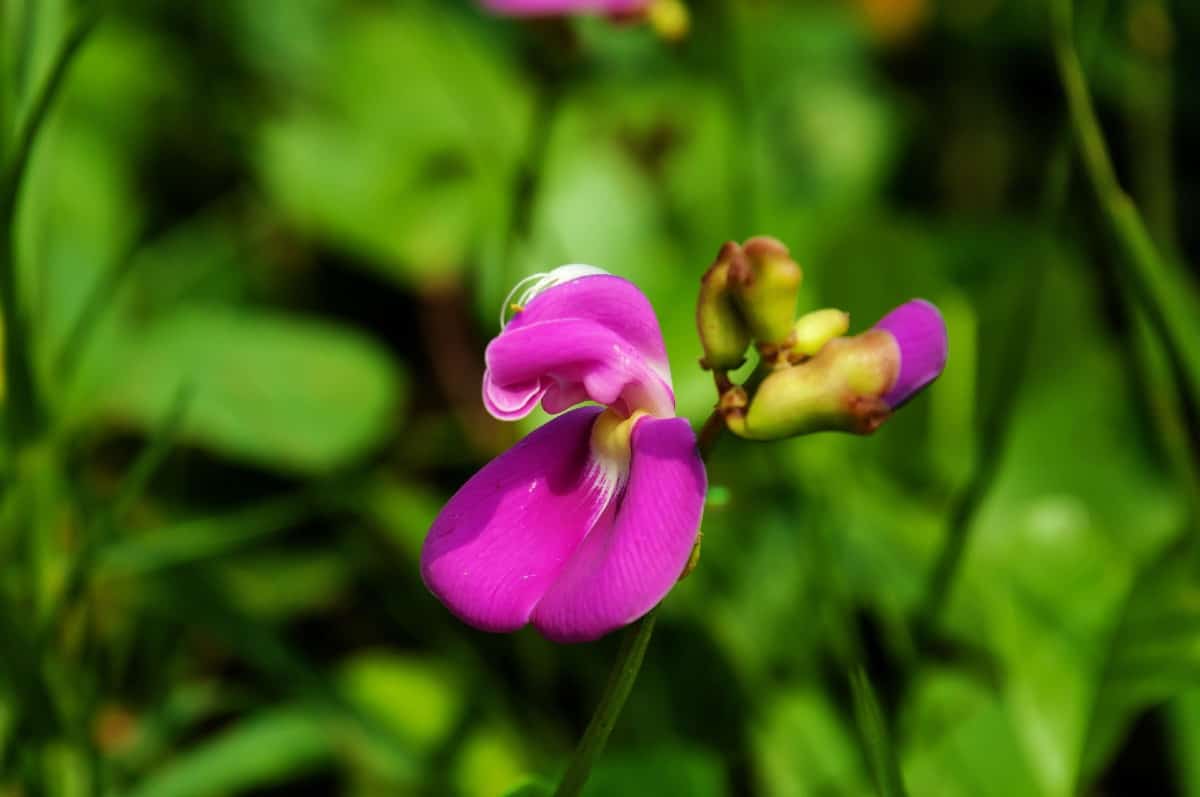 From mid-spring through to early fall, the bay bean plant boasts three-petaled flowers of purple, pink, or white that are only open during the day. This low-growing evergreen's leaves are mildly psychedelic.
If you like, eat the young beans raw, but it's necessary to boil or roast the mature ones. In any case, they taste bitter.
Sow bay bean seeds after the last frost in a sunny location for an effective ground cover and barrier against erosion. Make sure to water these types of beach flowers regularly, although they are drought tolerant.
Beach Verbena (Glandularia maritima)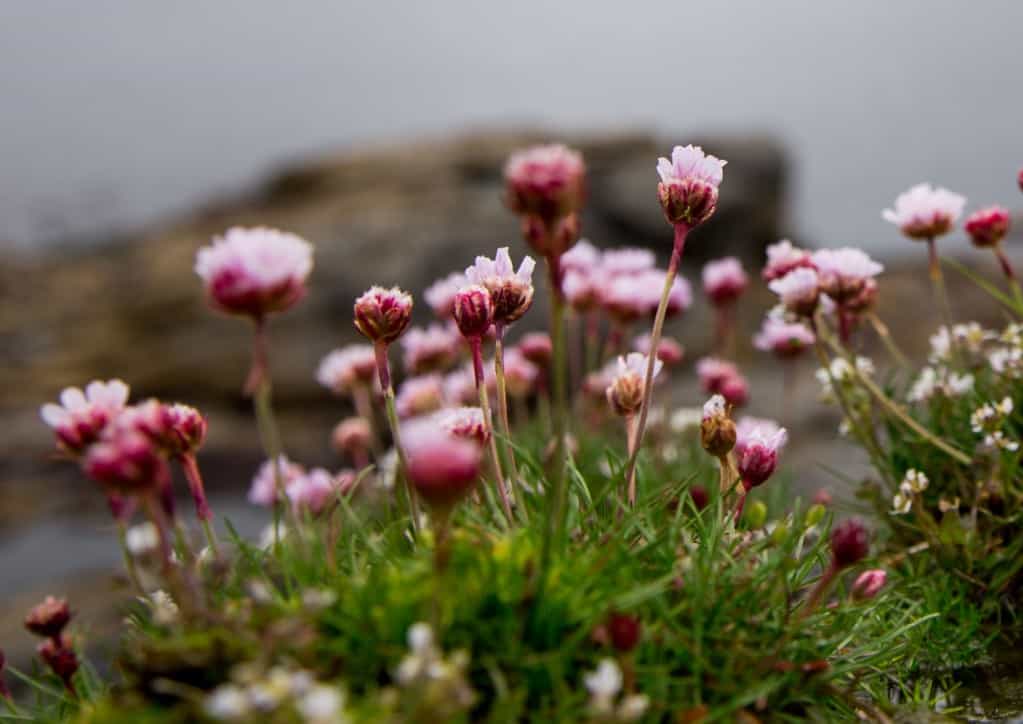 This vine, native to Florida, is at risk of extinction. It has stems that creep along the ground, putting down roots, and year-round clusters of purple or lavender flowers. Beach verbena acts as a dune stabilizer and handles salt air and water, as well as drought.
Install these evergreen vine climbers in a full sun location in any month except January to acquire an excellent ground cover for your coastal garden. Beach verbena spreads at a moderate rate in sand, loam, or clay.
Trailing Wild Bean (Strophostyles helvola)
These annuals for coastal areas also go by trailing fuzzy bean and amberique bean. Its long stalks produce groups of three leaves and, by mid-July, clusters of five-petaled blue-purple or pink-red flowers.
Although each cluster contains approximately ten flowers, only two to three bloom at one time. A given stalk may contain both buds and mature pods. Trailing wild bean's seeds are woolly and rectangular.
This plant flourishes on sandy beaches and along roadsides and forest edges. Its stems twine around each other and other plants. Cultivate this vine in sunny, sandy conditions, and water it regularly.
Sea Oxeye Daisy (Borrichia frutescens) – A Cheerful Beach Vine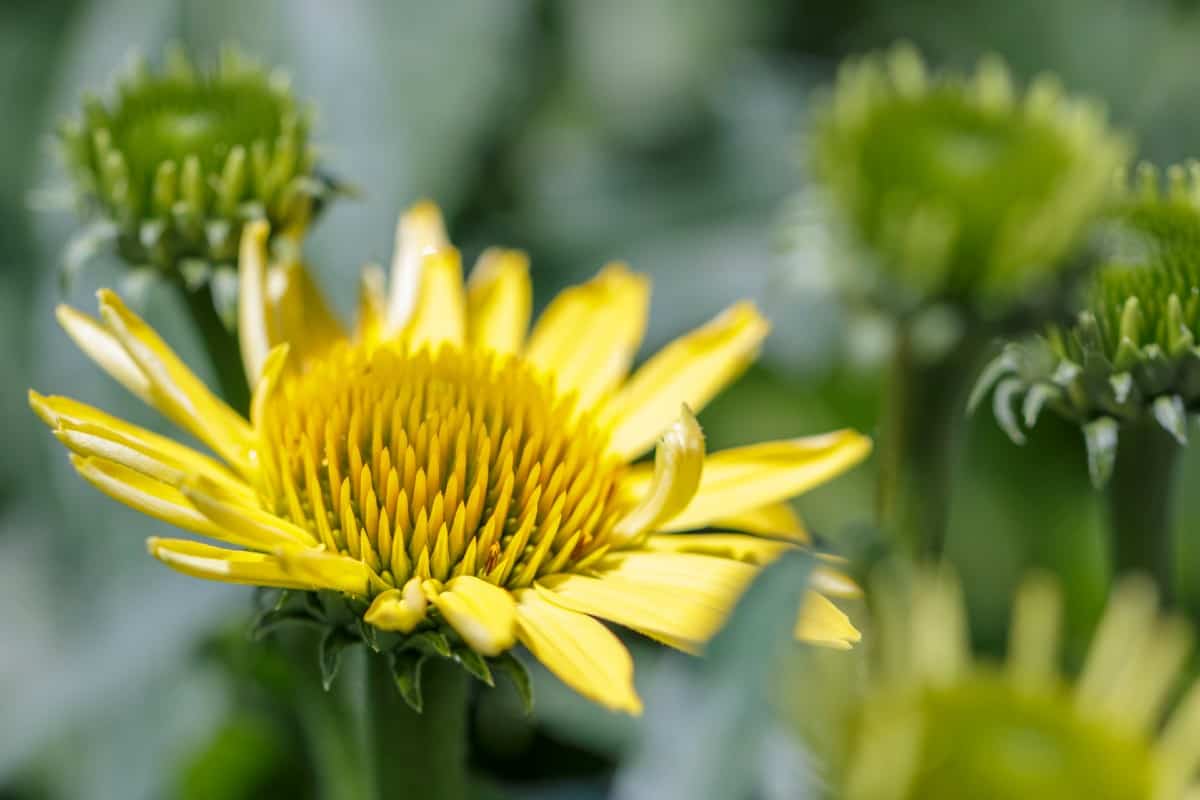 This plant's yellow flowers brighten up Florida's shorelines and wetlands in the spring and summer. Its silver-green leaves are evergreen. The sea oxeye daisy is attractive for butterflies.
It manages with both drought and salt spray. This slow-growing plant forms a low hedge and successfully fills in gaps in gardens.
Plant its seeds or cuttings throughout the year in a site with full sun. Choose wet, saline soil, if possible. Make sure not to give the plant too much water or fertilizer.
Beach Pea (Lathyrus japonicus)
This vine sends out several stems from its dense mat of roots and rhizomes. From June to August, clusters of flowers bloom at the end of stems. The flowers are a rich purple with darker veins and some lighter purple petals.
Beach pea bears smooth, flat pods. Eat the immature seeds raw or cooked, but make sure to cook mature seeds.
Sow beach pea seeds in full sun in mid-spring. This nitrogen fixer prefers moist, well-drained soil. It's circumpolar, meaning that it grows around the globe, from Britain to Mongolia.
Corky Stem Passionflower (Passiflora suberosa) – An Aggressive Beach Vine
This fast-growing vine's long stems cling to other plants and develop corky bark as it ages. This passionflower produces three-pointed leaves, small green- or white-tinted flowers without petals, and dark berries.
It flourishes in tropical environments, grasslands, forests, riversides, and roadsides. As a climber or creeper, the corky stem variety is a good bet for a ground cover or ornamental for sections of your yard with full sun to partial shade.
Corky stem passionflower does best in sandy or limestone soil that is well-drained and moist. It can, however, survive a drought once established. It prefers soil that contains some organic matter but manages in nutrient-poor earth as well.
Purple Passionflower (Passiflora incarnata)
This perennial has intricate lavender flowers, three-lobed leaves, and large, orange-yellow berries. It blooms from April to September in prairies and along the edges of woodlands, roads, and rivers.
Use it in your garden as a ground cover or climbing over an arbor or wall. Sow purple passionflower's seeds, or use cuttings early in the season. This plant has low seed germination success.
Choose a location with fertile, non-saline soil and full sun or partial shade. Purple passionflower tolerates both heat and cold, as well as dry and moist soil. It does not require much watering.
Purslane (Portulaca oleracea)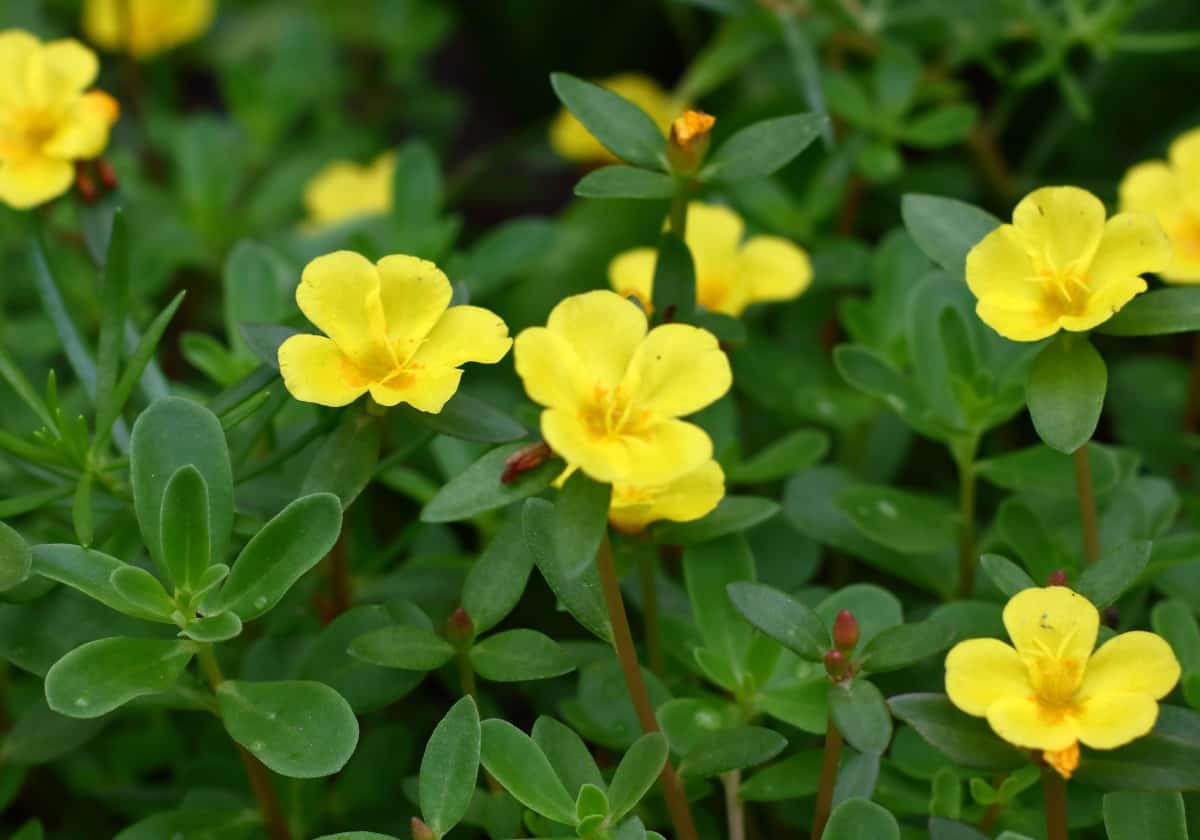 Purslane has distinctive spoon-shaped succulent leaves and yellow flowers and multiple reddish stems that shoot out from a single taproot. The blooms, which appear from midsummer to early fall, only open for a few hours on sunny mornings.
After the flowers come seed capsules. Purslane takes six to eight weeks to germinate from seeds. Its cut stems also put down roots. This plant pops up in cracks in sidewalks, driveways, and flowerbeds.
It's possible to eat its leaves cooked and they are slightly tart and salty. Purslane favors fertile, well-drained soil but tolerates almost anything, including poor earth.
It does best in full sun. This plant benefits from regular watering but manages during a drought.
A surprisingly large and diverse group of vines can endure the harsh conditions present on beaches and in coastal areas. They often share certain overall features, such as funky flowers or fruit, but vary in the details.
These plants have their own bloom times, color patterns, and growing requirements and habits. Vines for the beach have much to offer, both in terms of their visual appeal in coastal landscapes and in terms of their potential role in the garden.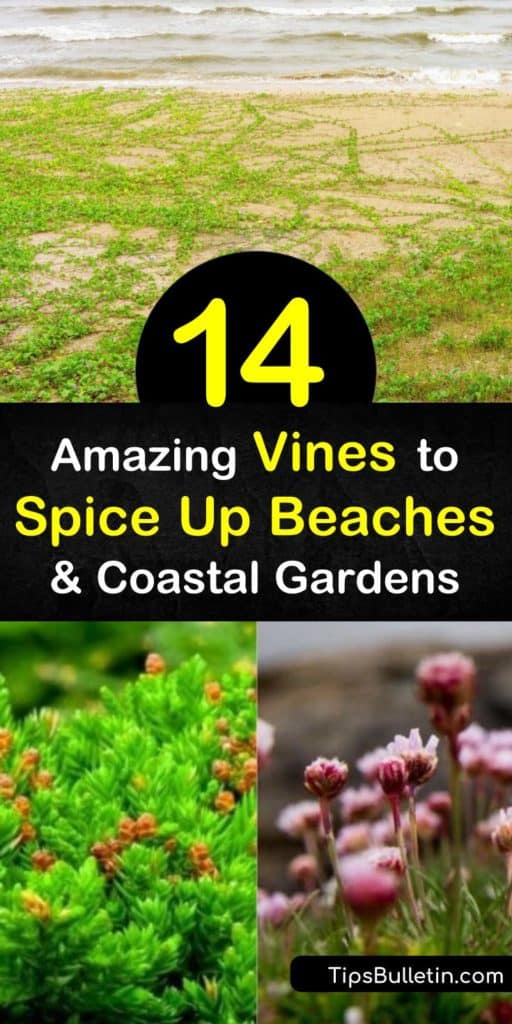 If you found this list of beach-growing vines useful, please share these coastal garden tips with your friends on Pinterest and Facebook.