Green tomatoes are a versatile and tasty fruit that you can easily grow, store, and cook at home.
Here's how you can enjoy green tomatoes:
Choose the right variety, like the Green Zebra for tangy freshness or Cherokee Green for a sweeter taste.
Start seeds indoors in a tray, transplant them to your garden or pot, and remember to harden off the plants.
Care for your plants with regular watering, proper support, and by checking for pests.
Harvest green tomatoes before they ripen for pickling, or leave them to ripen on the plant for a different flavor.
Store them at room temperature for the best taste, or refrigerate if they're too ripe.
Green tomatoes are incredibly easy to grow, even for beginners. I start by selecting my favorite varieties, like the Green Zebra, and planting their seeds in a tray with moist starting soil. I place the tray in a sunny window where it's warm, and I keep the soil damp.
After they sprout and grow four inches tall, I transplant them into my garden or a container, ensuring they get at least six hours of direct sunlight each day. I water them diligently every couple of days, and I always keep an eye out for pesky tomato bugs.
When my green tomatoes are ready to harvest, I pick them, and it's always a delight to find various uses for them. One of my favorite things to do is pickle the unripe ones. It's a fast and cost-effective way to preserve their unique flavor.
For ripe green tomatoes, I'm all about frying them up. I slice them, coat them with seasoned flour, cornmeal, and breadcrumbs, then fry them for that perfect crunch. They taste incredible, especially with a dollop of hot sauce or a sprinkle of fresh herbs.
In essence, green tomatoes are not only easy and fast to grow, but they also open up a wealth of cheap and delicious culinary possibilities. I love sharing this knowledge, knowing that anyone can enjoy the fantastic flavor and simplicity of growing and preparing green tomatoes.
Most Southerners are familiar with green tomatoes, and these fruits are popular for everything from pickles and chutney to fried green tomatoes. Their firm texture and tangy flavor make them the perfect staple for a variety of recipes. But, what are green tomatoes exactly?
While browsing through local farmer's markets, it's easy to see a display of red tomatoes in all sorts of shapes and sizes. Some barely fit in the palm of your hand, while others are perfect for popping in your mouth as a snack.
These ripe tomatoes are sweet and juicy, and it's hard to resist purchasing several of each type.
We are all familiar with the large, slicing tomatoes that we put on sandwiches and hamburgers, the Roma tomatoes we use for making sauces, and the small, round cherry tomatoes we enjoy in salads.
These tomatoes are generally red or orange. So, what about these so-called green tomatoes?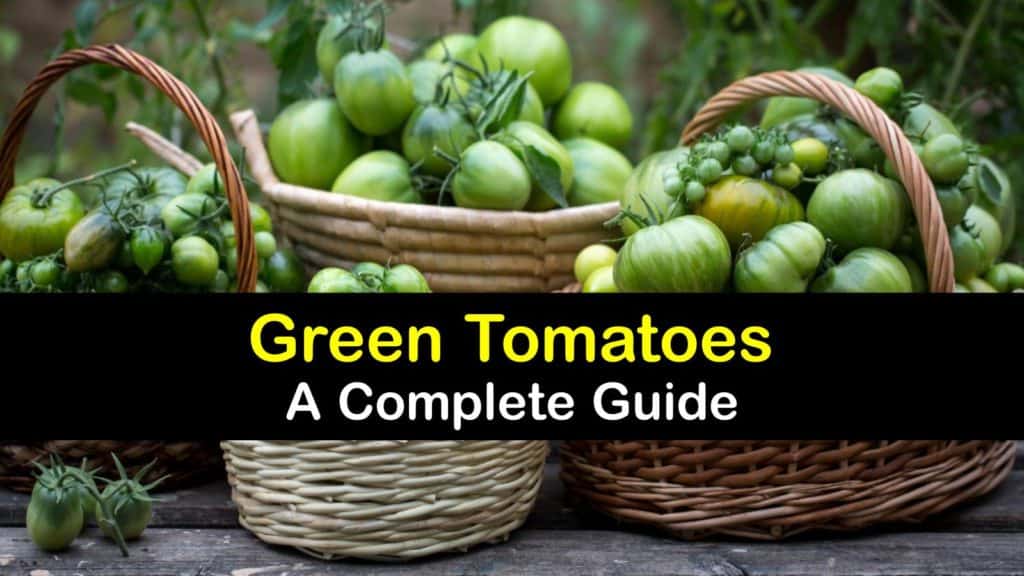 Ways to Grow, Store, and Cook Green Tomatoes
Surprisingly, there are two ways to enjoy green tomatoes from a garden. We explain the different types of green tomatoes, how to grow your own and keep them fresh after a harvest, and ways to prepare them using green tomato recipes.
What are Green Tomatoes?
What are green tomatoes, and how are they different than red tomatoes? There are two ways to produce green tomatoes, from a traditional red tomato plant and a green tomato plant.
Green Tomatoes
One way to enjoy green tomatoes is to grow regular red tomatoes and harvest them before they ripen. While these unripe tomatoes aren't necessarily the best tomatoes for eating fresh from the vine, they are perfect for pickling.
The other way to get tasty green tomatoes is to grow small heirloom tomato varieties and green tomato varieties. These types do not turn to the traditional red or orange color we are used to but remain green or develop green patterns on the skin.
Are There Different Green Tomato Varieties?
While there are not as many green tomato varieties as red types, these plants have interesting qualities that make them stand out from the rest. Here are the most common true green tomatoes for gardening.
The most common green tomato plant is the Green Zebra. This three-ounce tomato is chartreuse with deep green stripes and is sweet with a sharp bite.
Then, there is the Cherokee Green heirloom tomato. It is a beefsteak type with an amber-green and yellow hue, perfect for slicing on a BLT sandwich.
Aunt Ruby's German cherry tomato produces one to two-ounce fruits, while Green Grape tomatoes grow one-inch fruits. Both are great for salads.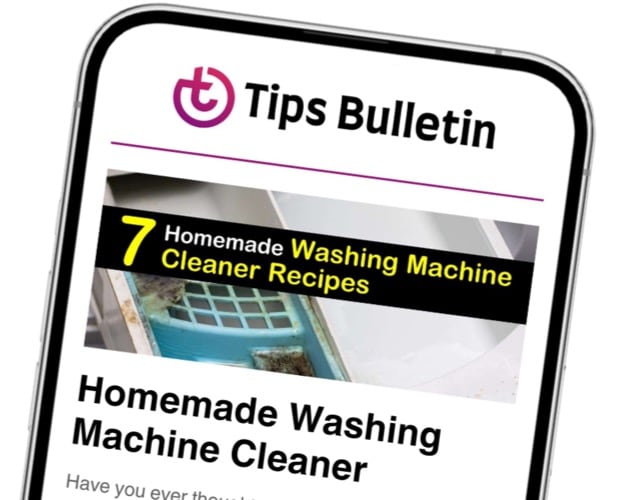 Finally, an email that Transforms Your Home.
Get the latest home and garden tips from our experts, delivered straight to your inbox.
Planting Green Tomatoes
Vegetable gardening is a rewarding experience, and planting green tomatoes is easier than you think. Here is how to grow your own tomatoes from seed and plant them in the garden bed, or if you are short on space, planting tomatoes in containers.
Fill a seed starting tray with soil that is damp but not soaked. Make a quarter-inch hole in each section and drop one to two seeds into each spot.
Carefully cover the seeds with dirt and set the tray in front of a sunny window where the temperature falls between 75 and 80°F. Keep the dirt moist and wait for them to germinate in about one to two weeks.
After the last frost, and when the small plants are about four inches tall and have their true leaves, harden them off each day outside for a week.
Transplant the young plants deeply in a garden bed or pot in an area of the yard where they receive six or more hours of direct sunlight each day and make use of companion plants for green tomatoes to keep unwanted insects away.
How to Care for Green Tomato Plants
Planting green tomatoes is only the first step when gardening. Now that your plants are seated in the soil, it's time to give them some TLC. Here is how to care for all green tomato varieties and help them produce the tastiest fruits.
Spread mulch over the garden soil or in the container garden to retain moisture and prevent weeds. Place a tomato cage over your young tomato plants before they get too large to offer them support as they begin producing fruit.
Water your plants right after planting them and give them water once every two to three days, whenever the top inch or two of soil is dry.
Feed the plants with a good balance of potassium, calcium, and magnesium right after planting and then once every week or two when they set fruit. Regularly check for black bugs on tomato plants, as well as hornworms, so you can remove them promptly.
Ways to Store Green Tomatoes
You've reached the final step in the growing process, and now you have an abundance of green tomatoes scattered throughout your kitchen. Here is how to store your tomatoes to keep them fresh for as long as possible.
Tomato Storage
The ideal way to keep your tomatoes tasting sweet and delicious is to store them at room temperature. While they do tend to ripen faster this way, they have the best flavor.
However, if your tomatoes are getting too ripe and you simply cannot eat them fast enough, it's okay to keep them in the fridge.
If you decide you no longer want green tomatoes that you picked from a red tomato plant and want them to ripen, place them in a paper bag and close it. The fruit releases ethylene gas which encourages the tomatoes to turn red.
How to Pickle Unripe Green Tomatoes with Leftover Pickle Juice
Don't dump the pickle juice down the drain when you finish a jar of pickles. One of our favorite ways to use up unripe green tomatoes is to make pickles using the leftover juice from store-bought pickles.
Pour the leftover pickle juice into a pot and bring it to a boil over high heat. In the meantime, sterilize the used jar and lid in a pot of boiling water for ten minutes. Slice green tomatoes into desired sizes and pack them into the sterilized jar.
Pour the hot pickle juice over the top to cover them, screw the lid in place and let them cool on the counter. Refrigerate the pickled green tomatoes in the fridge for about 24-hours before eating for optimal flavor, and use them up in a month.
Making the Best Fried Green Tomatoes
Sometimes, green tomatoes have a slightly acidic flavor, and cooking them mellows the taste. If you have an abundance of green tomatoes that you know you can't eat before they spoil, canning green tomatoes for frying later is an excellent option.
Frying green tomato slices coated in breadcrumbs and cornmeal gives them a crunchy texture without getting mushy, and this fried green tomato recipe only takes half an hour.
Slice the ripe green tomatoes into half-inch sizes, sprinkle them with salt, and let them sit for about five minutes.
Combine buttermilk and egg in one bowl, the cornmeal and breadcrumbs in a second bowl, the flour and Cajun seasoning, or other favorite seasonings such as onion or garlic powder in the third bowl.
Drizzle the oil into a skillet and heat it over medium heat. Beat the egg and milk mixture and dredge the tomato slices into the flour mix, milk and egg mixture, and then the cornmeal and bread.
Fry them in the hot oil for three to five minutes on each side or until they are golden brown and crispy. Remove them from the pan and put them on a baking sheet lined with paper towels to drain.
To liven up the dish, top the fried green tomatoes with mozzarella, garnish them with cilantro, and plate them as a side dish or appetizer.
They are fantastic with hot sauce or ketchup if you prefer. To give them an Italian twist, consider using panko breadcrumbs and grated Parmesan or Romano cheese.
If you've never had fried green tomatoes, you've been missing out. Not only that, green tomatoes are perfect for pickling. The texture and flavor of these fruits are unique, and growing your own tomato plants is easier than you think.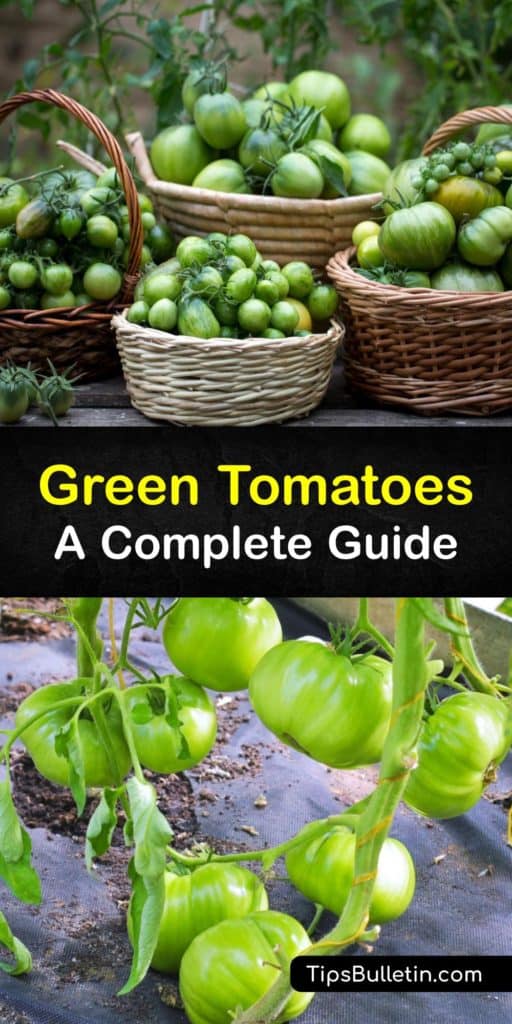 We hope that knowing the answer to, "What are green tomatoes?" inspires you to grow your own at home, and we'd love it if you'd share our green tomato growing, storing, and cooking guide with your family and friends on Facebook and Pinterest.