Cockroaches are among the most unwanted household insects that can be quite challenging to handle. Here's an incredibly quick and cost-efficient strategy to deal with them:
Start by eliminating food, water, and shelter sources. Incorporate regular cleaning of counters, floors, under appliances, and inside cabinets.
Store foods in airtight containers and seal any water leaks to starve them off their necessities. Also, check for sources of standing water and discard them.
Implement natural pest control methods, recognizing that cockroaches are attracted to pheromones. Start by weather stripping around windows and doors and removing clutter, especially cardboard, as it easily absorbs pheromones' scent.
Experiment with homemade roach traps if the infestation persists. Mixtures like boric acid with peanut butter or baking soda with sugar have proved fatal to cockroaches.
Finally, use organic roach repellents like coffee grounds, peppermint oil, and basil around your home. Not only do these items keep roaches at bay but they also leave a pleasant smell in your house.
Following these steps will not only repel roaches from your home but also keep them from returning, maintaining a healthy and roach-free environment.
Like most insect pests, it may seem like cockroaches come out of nowhere without warning. Once you find one roach in your home, the odds are there are many more cockroaches you aren't seeing. To stop cockroach infestations and to keep your home safe from pests, it's crucial to understand what attracts roaches to your home.
German roaches are the most widespread cockroach species worldwide, and we instantly associate them with filth. This conception of roaches being dirty comes from German and American cockroaches being known carriers of various diseases. Coming in contact with unclean surfaces that roaches visit could lead to infection. Cockroaches in your home also release allergens into the air through the organic matter they leave in the house.
Roaches are often found scaling walls in the bathroom and kitchen or hiding in food cabinets or under the sink. We find cockroaches in these places because they seek water and food sources, but cockroaches are attracted to some scents we use in our homes daily. Once you understand what attracts roaches, you'll be better prepared to avoid them.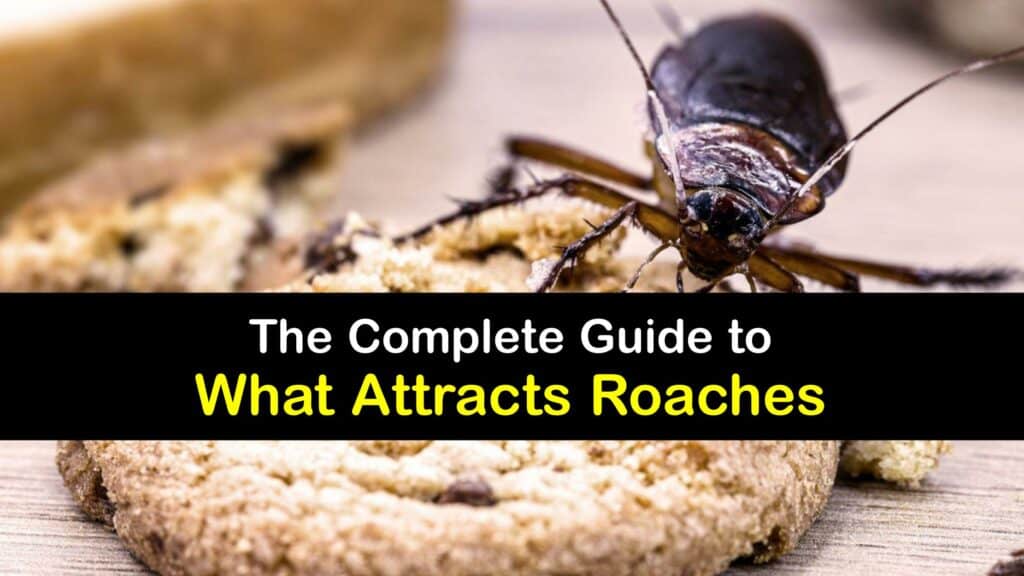 What are Roaches Attracted To?
It's difficult to narrow a list of what attracts roaches in your home because numerous things draw them inside Cockroaches seek food, water, and shelter, and we find roaches indoors because our homes provide all three of these needs for cockroaches.
Types of Roaches in Your Home
Although there are nearly 70 species of cockroaches in the United States, the three most common are the American or German roach, wood roach, and oriental cockroaches. The differences between these species are relevant because they are found in different areas and drawn by different attractants.
If you find a bug in the kitchen or the bathroom near water sources, it's likely the German cockroach, as they require more water than other species to survive.
American roaches are the largest cockroaches you find indoors, and if you spot them in the kitchen, they are seeking a food source. Although they look for food in the kitchen, these roaches explore your home in search of areas to nest.
Oriental roaches are dark bugs common outside as they seek locations with decaying vegetation to feed on. They may also find shelter in dark, damp spaces like basements.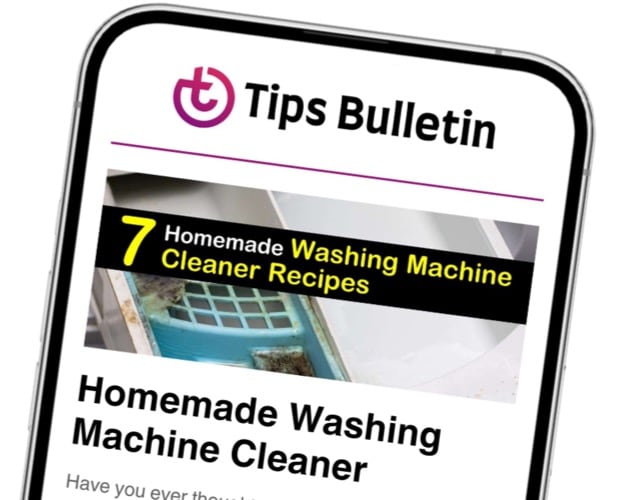 Finally, an email that Transforms Your Home.
Get the latest home and garden tips from our experts, delivered straight to your inbox.
The last type of roach you might come across, depending on where you live, are wood cockroaches. While these roaches prefer to feed on dead plant matter, they aren't picky when looking for food and eat starchy food in your cabinets. This species prefers to live outside under tree bark and can end up indoors after hiding in wood piles.
What Attracts Cockroaches in Your Home
What are cockroaches attracted to? More than anything else, cockroaches require a food source to survive indoors. Without a place to find food, cockroaches eventually leave or die. Eliminating food sources for roaches is one of the easiest ways to taper roach activity.
If cockroaches are an issue in your house, get into the habit of clearing counters off daily. Toss food left on the counter, and rinse cans and containers that hold food before throwing them in the trash. At the end of the night, tie or take the garbage outside along with any cardboard in the house.
Daily cleaning is essential to managing a cockroach problem. Regularly clean the floor, under appliances, and inside cabinets to remove trace amounts of food residue. Wipe surfaces that come in contact with food and rinse dirty dishes to remove leftover food.
Prepared food and snacks aren't the only food that cockroaches feed on in your kitchen; even food left in the packaging in cabinets isn't safe from these pests. Store cereals, pasta, and bread in airtight containers to avoid roaches feeding on your groceries in the middle of the night.
Monitor your pet's bowls, as pet food is another food source for roaches. Keep pet food in containers or airtight bags off the floor.
What Attracts Roaches? Water
Bathrooms and kitchens are typical places you'll find roaches because of the amount of moisture in these rooms. The easiest way to prevent cockroaches from gathering here is to avoid having standing water. Drain sink water instead of letting it sit for long periods.
Check under your cabinets for other sources of standing water, as leaky pipes may drip and pool in the wood under your sinks. Seal crevices and cracks in the walls around showers and tubs with caulk to avoid roaches living behind the walls and having access to your bathroom.
When wondering what attracts cockroaches, be mindful of wet items around your house. Damp towels, sponges, water bowls, and even water sitting in indoor plant soil can attract cockroaches. If you have a basement or a laundry room, check for excess water from pipes or water pooling near your home's foundation.
When it comes to killing roaches, many consider using water, believing that water kills roaches if they fall into it. Although roaches drown in liquid, roaches can float long enough to escape.
Roach Proofing Your Home
Because cockroaches enter homes searching for food, water, and shelter, the best form of pest control is to prevent roaches from entering. No one purposely attracts roaches to your bedroom. Due to their small size and sharp legs that allow them to crawl up nearly any surface, cockroaches find their way inside through small cracks in your house's foundation.
Properly sealing entryways with weather stripping around windows and doors is essential to prevent insects from getting inside.
Removing clutter in and around your home is another form of cockroach control. Cockroaches are drawn to pheromones and use them to communicate with their nest. Roaches enjoy wooden surfaces and cardboard because the material easily absorbs pheromones' scent.
Cockroaches that make it indoors during the winter thrive inside and continue to reproduce. You could deal with roaches all year long without any relief if these pests are left unchecked in your house.
Sealing the entries to your home won't help with cockroaches already comfortable living inside. Still, it helps prevent their numbers from growing too high as long as you actively kill any roaches you find inside the house.
Getting Rid of Roaches Indoors
Cockroach extermination is more manageable after understanding what attracts cockroaches. If a deep cleaning routine isn't enough to keep cockroaches from making appearances, implement natural pest control methods to repel and kill roaches.
Like many other insects, cockroaches are easy to deal with using natural pest control made from everyday items like household cleaners, essential oils, and DIY roach bait.
When creating homemade pest control for cockroaches, be mindful of the ingredients you use as children or pets may come in contact with any traps set to kill roaches.
The most effective forms of pest control involve using what attracts cockroaches and mixing something roaches like with a fatal ingredient. Use roach repellents in the kitchen to prevent roaches from crawling on surfaces that come in contact with food and to force them out of cabinets where they like to hide.
Killing Cockroaches at Home
Boric acid is a mineral fatal to cockroaches. To entice roaches to consume boric acid, mix it with peanut butter to create a deadly paste for cockroaches.
Spread the paste in bottle caps or on top of container lids and place them around your kitchen in areas where roaches often travel. After ingesting the paste, the acid poisons and kills the cockroach quickly. Wear protective equipment like a mask when working with boric acid to avoid inhaling boric acid powder in its natural form.
Try using baking soda and sugar for another lethal method to get rid of roaches that contains a less dangerous ingredient. Baking soda may be in your refrigerator or cabinets for cooking; however, this item is highly effective at killing roaches.
Once ingested, baking soda reacts to the moisture in the cockroaches' bodies, creating a gas buildup with no release, causing the cockroaches' stomachs to burst.
Combine baking soda and sugar in a bowl and sprinkle it on countertops or in cabinets where roaches visit. Keep an eye on the powder for signs of movement and any dead cockroaches in the area.
The small size of cockroaches makes them challenging insects to kill but allows humans to catch them in homemade traps easily.
Sticky roach traps catch these pests and limit their mobility until they starve or other cockroaches arrive to feed on the dead roaches. Sugar is an attractant to cockroaches, and molasses is the perfect sticky substance to attract roaches and trap them.
Stir cider vinegar and molasses in a container until well combined. Use a cotton swab to apply jelly to the inside edge of the container, making it difficult for cockroaches to escape the container after falling into the molasses mix inside.
How to Repel Roaches
Asking, "What are roaches attracted to?" is only one essential question when dealing with cockroaches in your house. To keep roaches away, it's vital to find out what roaches don't like and what repels them. Combine essential oils and organic items to repel roaches from visiting treated areas of your home.
Although it has a strong, distinct smell, coffee aroma is pleasant to most people. When used as pest control for cockroaches, coffee grounds work well to repel roaches from the area as the smell overwhelms them.
To get rid of roaches in a room like the kitchen, sprinkle coffee grounds in the back of cabinets, around kitchen counters, and the floor to stop cockroaches from venturing into the room. Because coffee grounds lose acidity after brewing, test with fresh coffee grounds to find an effective cockroach repellent.
Due to the strong smell of the coffee grounds, roaches will not get close enough to consume the coffee grounds, which aren't fatal to cockroaches.
Many scents humans love help deal with roaches due to the smell that deters cockroaches. Many essential oils extracted from plants become helpful additions to homemade roach repellents. It's easy to use scents to repel roaches and a variety of other annoying bugs that make their way indoors.
Peppermint oil and basil are two scents roaches hate. Combine water with peppermint oil in a spray bottle to create a pleasant-smelling spray that roaches hate. While not fatal to cockroaches, spraying peppermint oil around your kitchen and home limits the areas that roaches visit and is an ideal DIY roach repellent that smells good to us.
Basil contains a chemical compound called linalool – it's one of the smells cockroaches hate. The oil inside basil gives the plant its signature scent, but this scent is exactly what keeps roaches away.
Mix basil oil with water and spray in areas where you find roaches, particularly for cockroaches in the kitchen. To keep roaches away from your home, chop basil leaves and sprinkle them around the perimeter of the house, mixing them into the organic material at the foundation.
Because roaches are drawn to just about everything, it may be bad luck if you find yourself dealing with a roach infestation. Avoid hiring a professional pest service by keeping your home clean and limiting food and water sources that roaches need to survive indoors.
With diligent cleaning and patience, it is possible to resolve a minor cockroach problem in the home using natural solutions.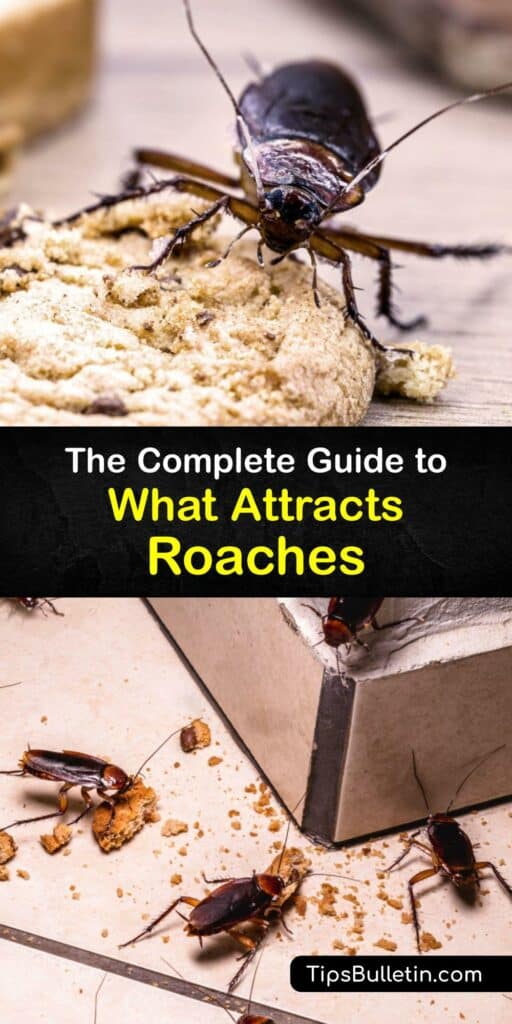 If our article helped you understand what attracts roaches and answered questions like "What are roaches attracted to?" please share our roach control tips with your family on Facebook and Pinterest.