Learn what attracts silverfish to avoid making your home a target. Many people struggle with silverfish. Silverfish have a keen sense of self-preservation and are exceedingly timid. They are nocturnal bugs, which means they are energetic and stay far from brightly illuminated areas. They prefer solitary, wet locations and try to avoid being seen by people.
What are silverfish attracted to? The fish-shaped body of a silverfish sways from side to side as it travels, simulating a fish swimming in water. Their exoskeleton, which has a silver shine, gives these insects their name. Silverfish invade your bathroom or basement, seeking food, shelter, and moisture. Eliminating these factors helps make your house less alluring to silverfish.
Additionally, knowing what silverfish enjoy helps to attract them for trapping. If you spot little silver insects scuttling in your crawl space, don't panic. Explore how to attract and kill silverfish to eradicate these pests permanently.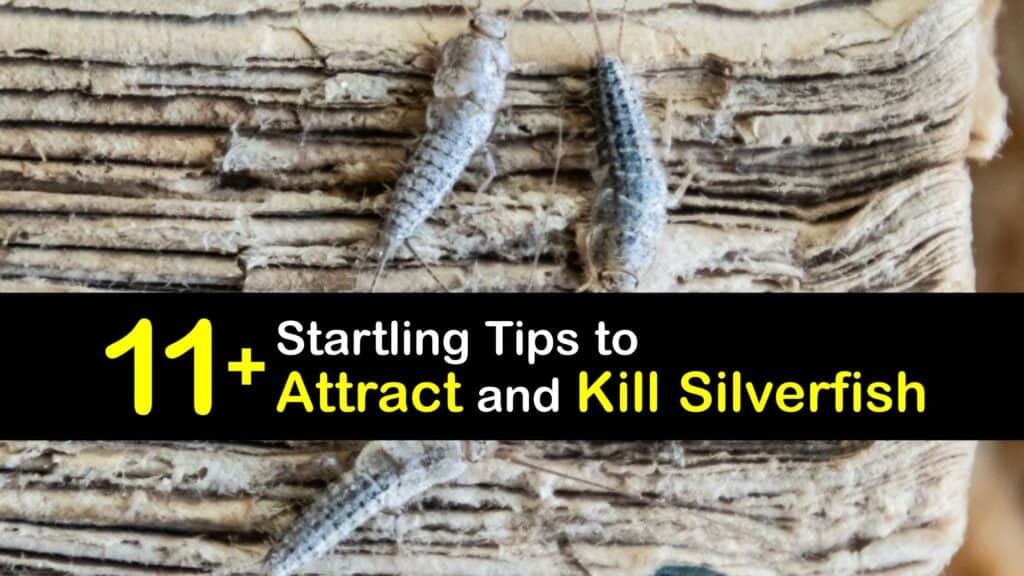 What are Silverfish Attracted To?
What attracts silverfish? Like several insect pests, silverfish search for food, shelter, and ideal living conditions. These critters love starchy foods such as bread and pasta and make accommodations in humid and damp locales. Understanding how to attract and kill silverfish frees you from these discomforting pests.
What are Silverfish?
One of the most prevalent nuisance insects worldwide is the silverfish. Their scientific name is Lepisma saccharina, and this wingless insect is occasionally referred to as the bristletail or paper fish.
These bugs are silvery or gray, and people frequently compare them to fish because of the small scales covering their bodies. Silverfish are omnivorous eaters that only eat matter rich in carbohydrates. They enjoy eating paper and devouring boxes, magazines, and other household products.
Female silverfish reproduce rapidly, so it's crucial to begin pest control as soon as you suspect a silverfish problem.
Are Silverfish Harmful to Humans?
Silverfish are a nuisance pest, but they do not hurt humans. They don't sting or bite, and they don't spread illness or infections. Silverfish contaminate building materials and household items, and their eerie presence quickly makes your home uncomfortable.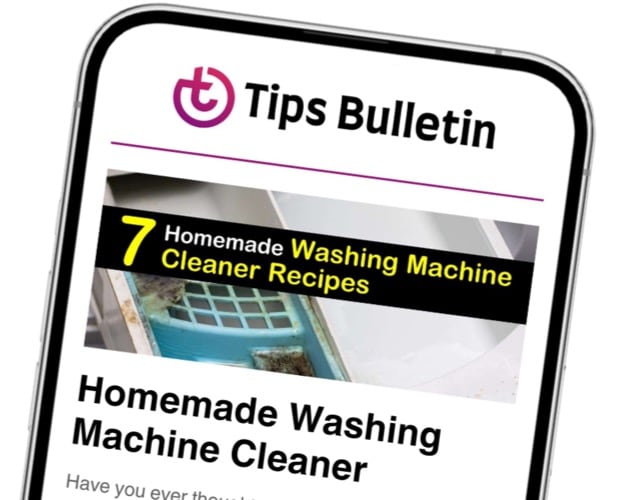 Finally, an email that Transforms Your Home.
Get the latest home and garden tips from our experts, delivered straight to your inbox.
Silverfish allergies often occur in people with dust mite allergies. Additionally, exposure to silverfish excrement or skin molts causes an allergic reaction in some individuals, including itching, coughing, and mucus buildup. A molecule called tropomyosin in the exoskeletons of molting silverfish leads to severe allergy reactions.
What Draws Silverfish?
Knowing what silverfish love will help you choose bait for silverfish traps at home; it's a great approach to naturally entice silverfish into a trap. To ensure as many silverfish as possible are caught in the trap, use what you have available as bait.
Silverfish prefer high-starch foods, including pasta or bread, and adore book-binding glue. Given that silverfish are crawling bugs, place your bait on the ground or another surface you are confident is accessible to them.
Silverfish are moisture loving pests. These bugs seek a moist area to live in; they're more likely to engage with a trap when it's close to their chosen location. Episodes of water damage predispose a room to increased humidity. Setting silverfish traps in humid areas such as the basement or crawl space is prudent.
What Do Silverfish Hate?
As with bed bug or cockroach control, it's helpful to know what silverfish dislike to get rid of them. The silverfish bug has a highly developed sense of smell. Strong scents such as cedar oil, citrus, and cinnamon are all offensive to silverfish and drive them out.
Similarly, dry locations with low humidity are uncomfortable for silverfish, and they tend to move on to find more temperate lodgings.
How to Attract and Kill Silverfish with Newspaper
If you're on a budget, use old newspapers to make a simple and affordable silverfish trap to eliminate a silverfish infestation. Silverfish are drawn to the damp and the paper as a food source, so they happily move into the newspaper roll.
Spray the newspaper with water before rolling it up and fastening it with an elastic band. Place the wet, rolled newspaper in silverfish activity hotspots.
Silverfish are drawn to the roll as a food source and the damp atmosphere and migrate into the newspaper. Remove the filled newspaper a few days later and store it in an airtight bag or container until you discard it outside the house.
Sticky Traps Catch Silverfish
Hardware stores sell sticky traps, which are perfect for catching any crawling insect, including silverfish. To use sticky traps for silverfish control, put a piece of bread or another starchy food as bait in the center of the glue.
Place your traps in damp areas like crawl spaces. Silverfish are attracted to the bait and become trapped. Throw out the sticky trap once it is filled with dead bugs.
Glass and Masking Tape Silverfish Trap
One humane method of catching silverfish is to use masking tape and a drinking glass to create a live trap. The glass trap holds multiple silverfish and allows you to relocate them.
A homemade glass trap gives you an idea of how bad your silverfish problem is. More bugs in the glass each night indicate a heavier infestation, while one or two here and there are less worrisome.
Set a bread chunk in the bottom of a drinking glass or a Mason jar, then cover the entire exterior with masking tape. The roughness of the masking tape provides the silverfish with a grip as they ascend to the top and enter the jar. They can't get out after falling inside.
Boric Acid Eradicates Silverfish
Effectively eliminate silverfish using boric acid, known as Borax. Buy Borax at your neighborhood home improvement store and apply a thin layer wherever you've seen silverfish for optimal results.
It works well on the underside of appliances, along baseboards, in wardrobes, and on the back side of cupboards. The silverfish ingest the powder and perish within a few hours, halting an infestation.
Make Cedar Oil Silverfish Repellent Spray
Though it smells pleasant to us, silverfish despise the scent of cedar wood. The smell of cedar wood keeps the insects away. Mix cedar oil and water to make a safe spray deterrent.
Shake well and spray on floors, walls, around baseboards, and cracks. Essential oil will kill silverfish in your home and keep other bugs away.
Eliminate Silverfish Naturally with Diatomaceous Earth
Diatomaceous earth is a popular silverfish control choice as it's naturally formed and safe to use. The powder is comprised of crystals with sharp edges. As the silverfish move across these crystals, their outer shell is lacerated, and they die by dehydration.
Sprinkle diatomaceous earth anywhere silverfish are an issue. Consider setting a piece of bait such as bread and making a ring of diatomaceous earth around it. The bait ensures the silverfish move over the diatomaceous earth to retrieve the bread.
Commercial Silverfish Remedies
Most hardware stores sell various commercial products if you'd prefer not to use homemade silverfish removal remedies. Be sure to select items intended for treating silverfish. Read the package directions carefully and use your pest control purchases in accordance with the recommendations to assure safety and the best results.
Prevent Silverfish with Straightforward Tips
Avoid pests of all types, excluding bed bugs, by keeping the house clean. Dust and vacuum your house frequently. Use these silverfish prevention tricks to keep your property from experiencing further silverfish infestations.
Use a cleaner with a HEPA filter to capture silverfish eggs, preventing the bugs from proliferating. Seal pet food in airtight containers. Move food in boxes, such as cereal, into sealed plastic containers. Immediately clean up any food spillage.
Get rid of clutter, including cardboard boxes and stacks of paper. Remove and destroy old documents, cardboard boxes, and similar materials because silverfish are drawn to items with glue.
Sealing tiny cracks and crevices around doors and windows with caulk blocks potential entry points used by pests like silverfish to enter your home. Concentrate on ventilation. Use a dehumidifier to keep things dry and remove high humidity to make your property less inviting.
You've likely wondered, "What are silverfish attracted to?" Knowing what silverfish love helps you lure and eliminate them. As with all pest and lawn care, silverfish control takes time. If you feel you're not progressing on eradicating the insects, reach out to the National Pest Management Association for support.
If you loved this detailed article on what attracts silverfish, please share this advice with your friends and family who'd like to know how to attract and kill silverfish on Pinterest and Facebook.