Though gourds look an awful lot like our favorite summer and winter squash, they aren't exactly edible. So, what is a gourd? Unfortunately, not many people understand the main differences between a gourde and a squash. Just because some crops look the same, it doesn't mean that they have anything other than looks in common.
Some of the most popular gardening-related questions we get asked are, what are gourds, and what are gourds used for? After reading through this article, you'll have in-depth information on these plants as well as the different types and their uses.
Read along as we go into depth about how ornamental gourds differ from squash and the ways they are even more useful than the summer squash we eat. These flowering plants may be large and warty, but you won't want to miss out on growing a few in your vegetable garden toward the end of the growing season.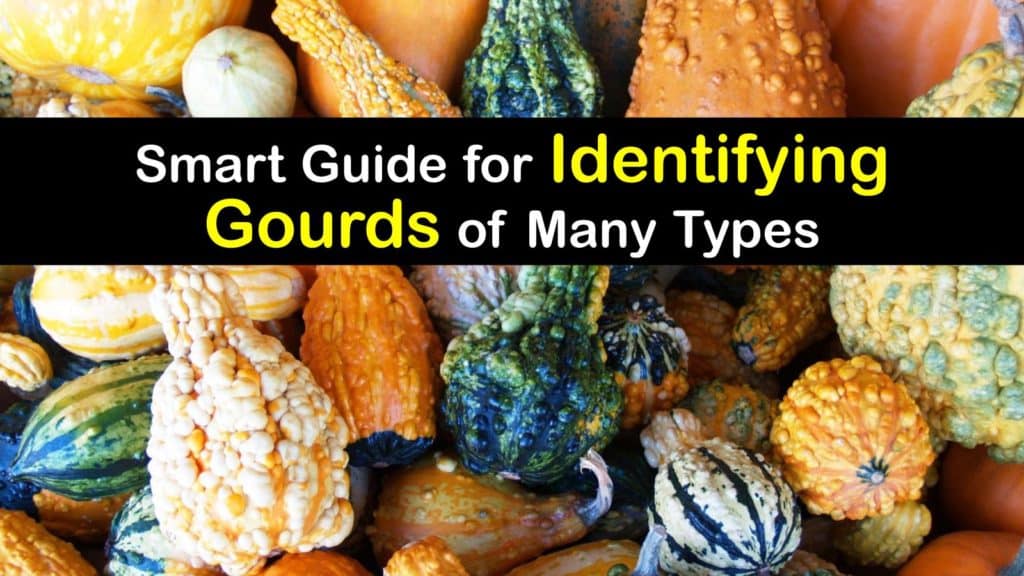 What are Gourds?
If a zucchini and decorative gourd look similar, what is a gourd exactly? Scroll through each section to discover how unique these gourd plants are compared to other veggies that grow in your garden.
What is a Gourd?
According to Britannica, a gourd is a hard-shelled fruit belonging to the gourd family, also known as members of the Cucurbitaceae family. The most common type of gourd is the yellow-flowered gourd, the Cucurbita pepo, and belonging to the subspecies ovifera.
The genus Cucurbita produces plants that we generally refer to as cucurbits. However, there are many more common synonyms based on the cultivar.
Most of our gourds today are native to warmer temperate or tropical climates. These plants require longer growing seasons to mature and produce a hard rind before the last frost of the year.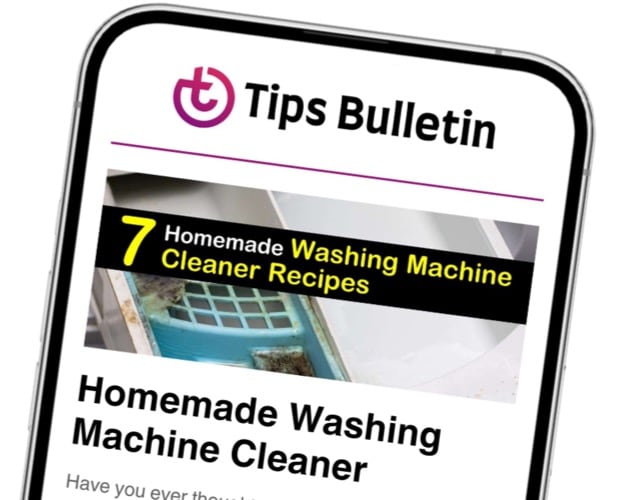 Finally, an email that Transforms Your Home.
Get the latest home and garden tips from our experts, delivered straight to your inbox.
Like spaghetti squash seedlings, most gourd species use climbing vines or tendrils to expand, meaning that a trellis or other type of support system must be employed if you want to support the heavy outer shell.
These plants also tend to have unisex flowers that become seedy fruit with hard shells. They grow into unique shapes and sizes and are relatively simple to care for.
Differences between Squash and Gourds
Summer squash and winter squash are also cucurbitaceous plants, and some cultivars, like the acorn squash, spaghetti squash, and butternut squash, have thick rinds.
Summer squash has a thinner edible skin, despite some, like the Momordica squash, looking identical to some ornamental gourds. The word squash commonly refers to edible types of fruit.
What are gourds? Gourds aren't always edible because they don't taste good or have as much nutritional value. These are more common during Halloween and Thanksgiving for ornamental and decorative purposes. Still, people have found ways to make these plants more flavorful.
What are Gourds Used for?
Gourds are amazingly versatile plants, despite not being able to eat them. It's common to use decorative gourds during the holidays because they can be stained, carved, or painted. However, people have been much more creative with them.
The uses for gourds are endless. Use these dried fruits to make jewelry, birdhouses, musical instruments, and beads. The musical instruments that can be made range from drums to guitars to flutes.
Different Gourd Varieties
There are so many unusual gourds in the world that you likely haven't heard about. Read through some of the most common gourds, and you'll probably still discover at least a few new varieties of gourds.
Long Handle Dipper
Dipper gourds aren't the most familiar variety. These fruits have extremely long handles and a smaller, bulbous body on the other end. The plants usually grow curved handles, although some people hang them from a trellis to keep them straighter. They make lovely fall and winter decorations as well.
Turk's Turban
The Turk's Turban gourd almost looks like two gourds in one. The bottom part is a solid color and has a more prominent shape. The top looks like it sits directly on top of another gourd, yet it is still attached. This is one of the few gourds that is edible and has a delicious flavor.
Luffa Gourds
Have you ever wondered where your bathroom Luffa got its name? You might be surprised to learn that the Luffa in your shower is the insides of this specific gourd. The outer shell is scraped off once the fruit dries, and the fibers inside create the perfect scrubby texture for exfoliation.
Bottle Gourd
Many people are familiar with Bottle Gourds, also called the Calabash or Lagenaria siceraria or birdhouse gourd. The plants produce beautiful white flowers before they start fruiting. The rigid outer shells last for years before breaking down. Growing gourds for birdhouses is a popular hobby.
Snake Gourd
Would you believe that snake gourds are closely related to field pumpkins? These plants have long, skinny shapes and are only edible when they are still young. Once mature, they are dried and often turned into a musical instrument called a didgeridoo.
Halloween Pumpkins
The many kinds of pumpkins that we use for pumpkin pie are considered gourds. Pumpkins are recognizable to almost everyone and a staple for many fall festivities. There are many different pumpkin cultivars, but our favorite is the type that we can turn into a tasty pumpkin puree.
Warm your oven to 375°F. Slice your pumpkin in half and scoop the seeds and strings out. Sprinkle a light dusting of salt over each half and then place each one cut-side down on a baking sheet lined with foil.
Cook the pumpkin for about one hour or until tender throughout. Remove the pumpkin from the hot oven. Scrape out the hot orange flesh and discard the rind. Put the cooked pumpkin into a blender and blend until smooth.
Wax Gourd
Wax gourds have several names, including ash gourd, white gourd, winter melon, and ash pumpkin. The fruit is always covered in a fuzzy coating when it is young, and then the flesh turns white and develops a waxy layer.
These gourds are stored for several months and often turned into soups and stews. Even the shoots and leaves make delicious greens.
Watermelon
Believe it or not, watermelon is also a member of the gourd family. Watermelons cannot be treated in the same way as ornamental gourds, but it's still fun to discover just how vast the gourd family is.
What are gourds, and what are gourds used for? We hope that this short guide opened your eyes to the numerous uses that we get out of these less-tasty fruits. While some of them are still edible, the things you grow in your garden don't always have to be eaten.
You'd be amazed at the items you can make with an open mind and creativity. These tough plants are some of the most versatile that you'll raise and are worthy of a spot in your garden.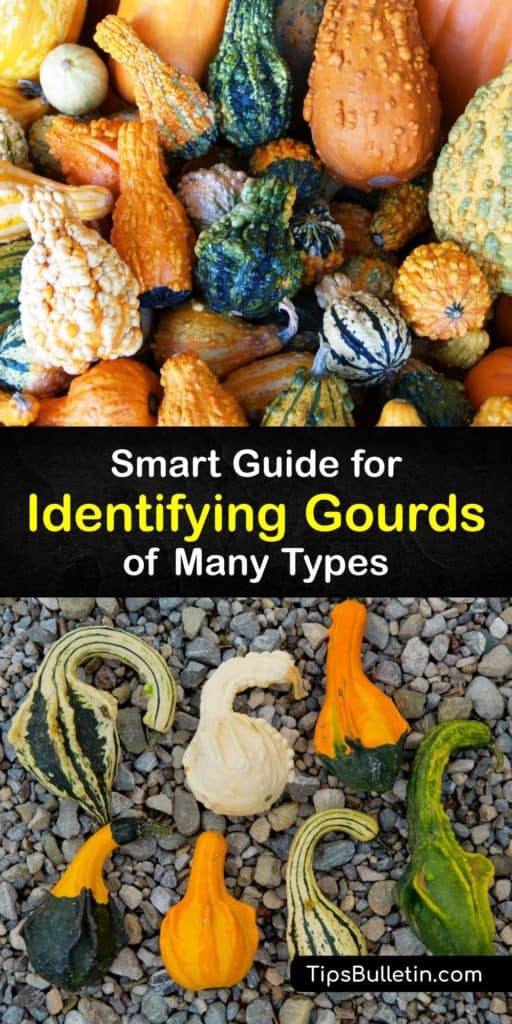 If asking, what is a gourd, has led you to this article, share this guide explaining the types of gourds and what they're used for on Facebook and Pinterest.