Does anything really scream summer like fresh-cut pineapple that is sweet and so juicy that it's spilling out of your mouth? This tropical fruit isn't native to any region in the United States but is still found in nearly all grocery stores. So, what is a pineapple, and are there other pineapple varieties for you to try?
Pineapple is an edible fruit that adds an unforgettable sweetness to our foods. Piña colada cocktails by the pool, chicken marinades, and even desserts like pineapple upside-down cake are only some of the most common uses for this excellent fruit.
Our stores often sell them fresh, but also provide popular brands like Dole and Del Monte that can the fruit and pineapple juice for our convenience. We love snacking on pineapple, but few of us know any background information about the pineapple plant.
What are pineapples? What does a pineapple plant look like? Where are pineapples from? This article is loaded with pineapple plant information for those looking to understand everything there is to know about this tasty fruit.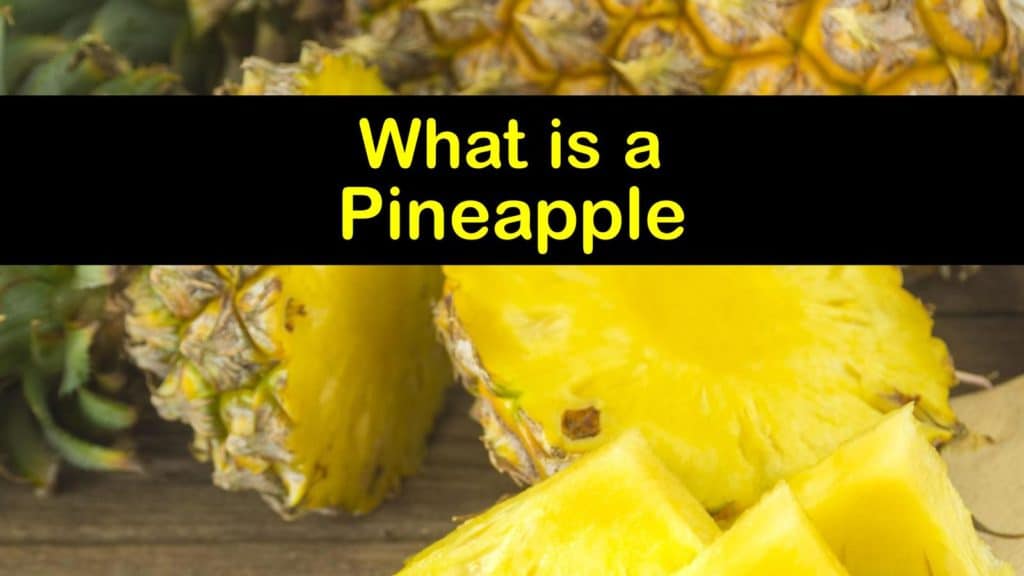 Health Benefits of Pineapples
The pineapple fruit is one of the plants out there with impressive health benefits. One cup of fresh pineapple contains around 80 calories, one gram of protein, two grams of fiber, and over 100 percent of our daily recommended amount of vitamin C and manganese.
They aren't only rich in nutrients, but they are unbeaten in antioxidants as well. These antioxidant molecules help alleviate stress and reduce chronic inflammation.
Pineapple contains an enzyme called bromelain. Bromelain breaks down protein molecules, making food more readily absorbed in our digestive system and allowing us to digest foods more easily. Bromelain also works as a meat tenderizer in cooking.
These aren't the only benefits of eating pineapple. Some of the most common types of pineapples also reduce the risk of cancer, boost immunity, ease arthritis symptoms, and have even been proven to increase the speed of recovery after exercise or surgery.
On top of that, pineapples are incredibly delicious and usually available year-round in most American supermarkets.
What is a Pineapple?
Pineapples have the botanical name Ananas comosus and come from the family Bromeliaceae. Within the bromeliad family, only 37 pineapple varieties are grown worldwide, with the most common types of pineapples being native to South America.
This fruit got its name from looking similar to a pine cone. Many people give Hawaii credit for pineapples, but they aren't native to the small island.
The Spanish explorer, Christopher Columbus, has historically been given the acknowledgment of bringing attention to this fruit. Columbus found the fruit in 1493 on the island of Guadeloupe.
In present times, Hawaiian pineapples only produce about ten percent of the crops for the world. The Caribbean, South America, and the Philippines are now responsible for most of our pineapple crops.
Countries that produce pineapples include Mexico, Brazil, Honduras, Costa Rica, Paraguay, Thailand, China, and the Dominican Republic.
Pineapple Varieties
Venezuela is the cultivar for the cayenne pineapple. Of all the common types of pineapples, this is the one that is most likely to be purchased and used for both growers and for canning.
Hilo pineapples are smaller with a more compact plant, but they taste like the cayenne pineapple.
Other pineapple varieties include the Bumanguesa, which has a red or purple fruit color, and the Kona Sugarloaf, which doesn't have the woody center that we often have to cut out.
Common Types of Pineapples and Their Characteristics
Now that you've learned about a handful of the pineapple varieties, we bet you're wondering what a pineapple plant looks like. Pineapples have roughly 30 to 40 stiff leaves or bracts that form on a thick and fleshy stem.
In most varieties, inflorescence forms on the flower stalk after about 20 weeks and becomes the fruit. After five or six months of flowering, the fruit ripens, and the whole fruit reaches two to four pounds in weight.
It takes about two long years for the plant to produce a single fruit. The finished product has a bright yellow center with fibrous flesh and greenish-brown skin.
Hummingbirds are some of the essential pollinators for fruit. The warm and humid climate is critical for growing the fruit and keeping their pollinators alive as well.
Can I Grow a Pineapple?
You probably won't successfully grow a pineapple outside as one of the patio fruit trees, but the New York Library claims that it isn't hard to do in a controlled environment indoors.
Purchase a full pineapple fruit and cut off the green leaves on top, leaving a small chunk of fruit on the bottom still attached. Remove some of the topmost leaves and dry the cut piece of fruit for a few days.
Once the cut surface is dry, regrow pineapple by placing it in a large mouth glass filled to the rim with clean water. Prop the pineapple up using toothpicks stuck into the fruit. Roots eventually start to grow, and you can then place the fruit in fresh potting soil.
Use a fir bark mixture to grow your first pineapple. Remember that it takes about two years to produce a full piece of fruit on your fruit trees grown in pots. Keep the pineapple under a grow light at 80°F during the day and slightly less during the night.
Keep humidity between 40 and 60 percent with a humidifier. Water your pineapple plant thoroughly and fertilize it every six weeks. Make sure the pineapple plant has plenty of air ventilation and fresh air.
When are pineapples ripe? Pineapples show definite signs when they're ready to be picked. The leaves start to brown and the fruit begins to yellow.
What to Make With Fresh Pineapple
We love combining pineapple with fresh ingredients from our garden. Pineapple salsa is a straightforward recipe that tastes great on chicken or inside a taco.
Add the ingredients to a large mixing bowl and toss them together so everything is well combined and the juices and seasoning cover everything.
Transfer the salsa to a serving bowl and eat it right away or put it in the fridge to cool for several hours before serving it.
Pineapple might not be native to America, but we're thankful that we can access this tropical fruit. There are endless possibilities when dealing with pineapple because it goes well with drinks, desserts, meats, and more.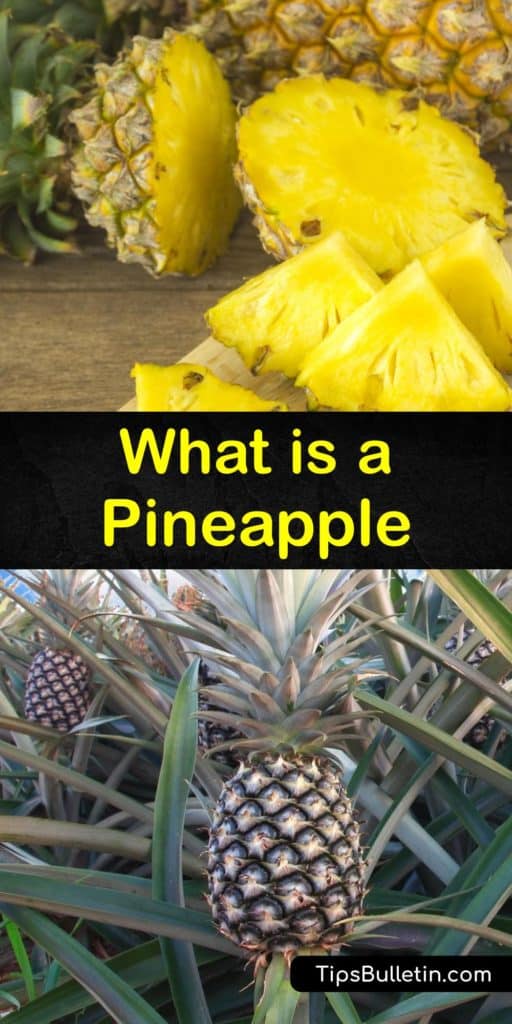 If this article answered your question, what is a pineapple, share this detailed pineapple information on Facebook and Pinterest.