Eggplant is a versatile and nutritious fruit that I love to grow at home and include in my healthy eating regimen.
Here's how I incorporate eggplant into my diet quickly and inexpensively:
I plant different eggplant varieties like Black Beauty or Japanese eggplants to enjoy a diverse range of flavors and textures.
I cook eggplant in a variety of ways, from grilling to baking, to bring out its delicious taste and sponge-like texture that absorbs other flavors well.
I use eggplant as a main ingredient in dishes like Eggplant Parmesan or as a simple, tasty side dish.
I make Baba Ganoush, an easy-to-prepare Mediterranean eggplant dip that's both healthy and flavorful.
I store eggplant properly to maintain its freshness, avoiding wastage and making it a cost-effective addition to my meals.
For planting eggplant, I make sure to use well-draining soil and place the plants in a sunny spot. I sow the seeds indoors early and transplant them when the outdoor soil reaches 70°F. I water them regularly but take care not to over-saturate the soil.
When it comes to cooking, I get creative and often grill my eggplant with a little olive oil and seasoning, or bake slices for a healthier alternative to frying. Eggplant Parmesan is a favorite of mine, and I love how the eggplant complements the rich tomato sauce and melted Parmesan cheese.
For homemade Baba Ganoush, I bake the eggplant until tender, blend it with tahini and spices, and voilà—I have a delicious and healthy dip at my fingertips.
To keep eggplant fresh, I store them in a cool, well-ventilated spot out of the fridge, or I freeze cooked slices for longer storage. This way, I always have eggplant ready for my next recipe, making it easy and cost-effective to maintain a nutritious diet.
Eggplant (Solanum melongena) is a popular food for healthy eating, and it's delicious bathed in tomato sauce and topped with Parmesan cheese or cooked on the grill. However, if you've never seen or eaten eggplant, the name alone probably conjures up some interesting images. So, what is an eggplant, and where does it grow?
Today's American eggplant has a tear-drop shape with purplish-black skin. However, earlier versions were small, white or yellow, and round like a chicken or goose egg, which led to its common name. While we call eggplant a vegetable, it's technically a fruit since it grows from a flowering plant and contains seeds.
This odd-looking fruit veggie has a mild flavor, making it versatile for many eggplant recipes. In addition, it's packed with a range of nutrients and vitamins like vitamin C and contains almost no cholesterol or fat. If that's not enough, follow our easy ways to grow eggplants at home in a bed or container.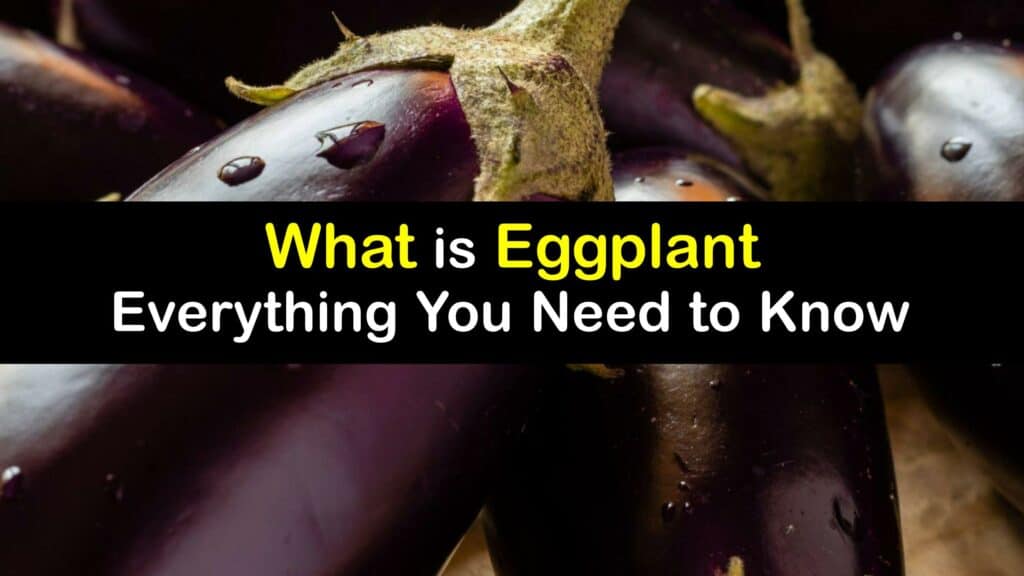 Eggplant Plants – Growing and Cooking
What are eggplants, and where did eggplant originate? These are common questions for those unfamiliar with this plant. Eggplant is a fruit and the main ingredient in Eggplant Parmesan, along with other dishes.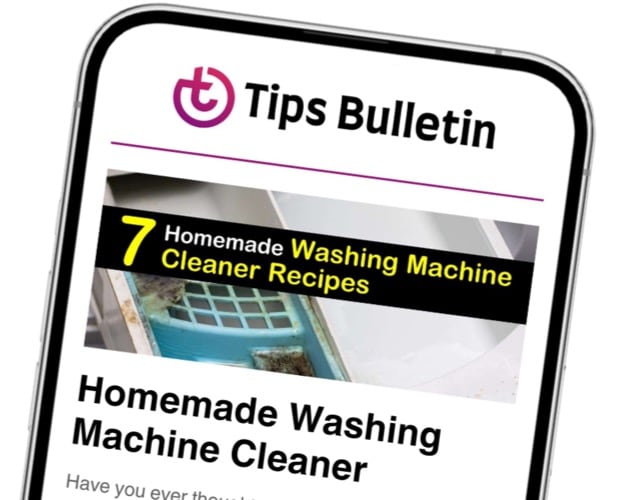 Finally, an email that Transforms Your Home.
Get the latest home and garden tips from our experts, delivered straight to your inbox.
There are different types of eggplant plants, from the Indian eggplant and Japanese eggplant to the Chinese eggplant and Thai eggplant. However, the most common purple eggplant in North America is the Italian eggplant and Globe eggplant. Learn what eggplant is, its growth habits and uses, and tips for growing it at home and cooking it in a dish.
What are Eggplants?
What are eggplants? Eggplants (Solanum melongena l) are a plant from the nightshade family related to the tomato. Discover the different types of eggplant plants, their growing habits, and how they vary in appearance.
There are various heirloom and hybrid eggplant types, and they are a perennial commonly grown as an annual. Some popular cultivars for home growing are Black Magic, Black Beauty, and Black Bell. However, other varieties include Italian, Indian, Japanese, Chinese, and white varieties like Albino and White Beauty.
Eggplant plants have an erect bushy stem with large ovate leaves. They produce pendant violet flowers and fruit ranging in color from lavender and dark purple to red or purple striped, and sometimes pale green or yellow. Depending on the type, they are warm-season crops that thrive in hot climates and grow from two to four feet wide and tall.
Where Did Eggplant Originate?
Eggplant, brinjal, or aubergine grows worldwide from New Zealand, the United Kingdom, and the United States to Southeast Asia and the Middle East. However, where did eggplant originate?
Eggplant Origins
The eggplant originated in India and China, cultivated for thousands of years. Spanish Moors brought eggplant to Eastern and Southern Europe, where it grew in popularity. It was introduced to the Americas in the 1500s, where it was thought to be poisonous until years later.
Now, eggplant grows worldwide, and it is hardy in USDA zones 5 through 12. While people in North America call it an eggplant, those in the United Kingdom use the word aubergine for these fruits.
What is an Eggplant?
Eggplant plants produce flowers that turn into edible fruits in varying sizes, shapes, and colors. Learn about eggplant fruit's appearance, flavor, texture, and popular ways to cook them at home.
The Chinese and Japanese eggplants have few seeds and thin skins that do not require peeling. Chinese varieties are rounder with purple skin, and the Japanese types are long and smooth with light purple skin.
Italian eggplants are smaller varieties that are more oval with deep purple skin, while Indian cultivars are round and small with dark purple skin and a green calyx. Rosa Bianca or graffiti eggplant has red or purple-striped skin.
If you're searching for a unique eggplant, the Easter Egg is a small variety that produces egg-sized white eggplant fruits.
While eggplants vary in appearance, they have a similar taste which is tender, mild, and sweet with a hint of vegetable bitterness. They are spongy and firm when raw, become tender after cooking, and absorb the flavors of other foods in a dish. They are popular in Middle Eastern, Mediterranean, Asian, and American cuisines.
There are many ways to prepare eggplant, from baked and broiled to sauteed, grilled, and roasted eggplant. Since eggplant has a neutral taste, there is no limit to the ways to incorporate this veggie into recipes. Use it in soups, stews, or stir-fries, bake it in a pasta dish like Eggplant Parm, or make it into a dip.
Growing Eggplant Plants in the Home Garden
Eggplants are great for home-growing, whichever eggplant variety you choose to grow. They are ready to pick as soon as 70 days, and each plant provides you up to six delicious fruits. Follow some eggplant growing tips to help you produce the healthiest plants.
Eggplant plants want well-draining soil rich with organic matter and plenty of sunshine to flourish, and picking an area that fits these needs goes a long way to growing a healthy plant. When growing them you will need to be sure to stay on top of trimming eggplant leaves and taking care of the area that they grow in.
Additionally, it's essential to choose a suitable plant for your site. For example, globe eggplants grow well in warmer climates, Japanese types are ideal for cooler areas, and Indian or Fairytale eggplants are good choices for containers.
Sow the seeds inside six to eight weeks before the spring's last frost and transplant the seedlings outside when the soil temperature is 70°F. Space the plants 18 inches apart with rows 30 to 36 inches apart.
Water them regularly without making the soil soggy and feed them a balanced fertilizer, compost tea, or fish emulsion once a month. Watch out for flea beetles, aphids, and other common pests, and remove them by hand immediately. If you discover an infestation, use insecticidal soap to eliminate them.
Pick eggplants when the fruits are small for the best taste and pick them frequently to encourage more production, and clip the fruit with part of the stem attached. Harvest eggplants when the fruit is bright, shiny, firm, and heavy for its size. It's ready to pick when you press your thumb into the skin, and an imprint appears and then disappears.
How Long Does Eggplant Last?
How long do eggplant fruits last, and what does bad eggplant look like? Explore ways to store eggplant from the veggie patch or grocery store and how long they stay fresh.
While it's tempting, avoid storing whole eggplants in the fridge. Instead, keep them in a well-ventilated, cool area like the basement or garage, and use them within a day or two after picking.
If this isn't possible, it's okay to store them in the crisper drawer of your refrigerator, but check them regularly for freshness. An eggplant that is bad is soft to the touch and doesn't bounce back after pressing the skin.
To store cut eggplant, slice the fruit, spray them with lemon juice, and layer them in a container before refrigerating the eggplant. If you have leftover cooked eggplant, keep them in an airtight container or resealable bag in the fridge for three to five days.
For the most extended storage, consider freezing the eggplant. Start by slicing the eggplant into one-inch rounds and baking them at 350°F for 15 minutes. Let them cool and pat dry with a paper towel.
Place the slices into a freezer bag, separated with wax paper, to prevent sticking. Write the date and contents on the bag and freeze them for up to eight months.
How to Make Baba Ganoush with Eggplant
While Eggplant Parmesan is a popular way to prepare eggplant, another simple way to use up your fruits is to prepare Baba Ganoush. This Mediterranean eggplant dip is delicious on fresh veggies or pita and nearly effortless to make.
Wrap the eggplant in aluminum foil, place them on a baking sheet and bake them in a 400°F oven for an hour. Take them out of the oven and set aside to cool before peeling the eggplant skin and removing large clumps of seeds.
Set the eggplant flesh in a strainer over a container for 20 minutes to remove excess liquid. Add the eggplant, tahini, olive oil, lemon juice, garlic, and salt into a blender or food processor and pulse until smooth. Scoop the dip into a dish, sprinkle with smoked paprika, and serve.
Growing eggplant plants at home is fun and easy, and cooking eggplant is even better. There are many cultivars to pick from, and the fruits have a neutral flavor, making them ideal for a vast range of recipes, whether you make grilled eggplant or saute eggplant slices in olive oil.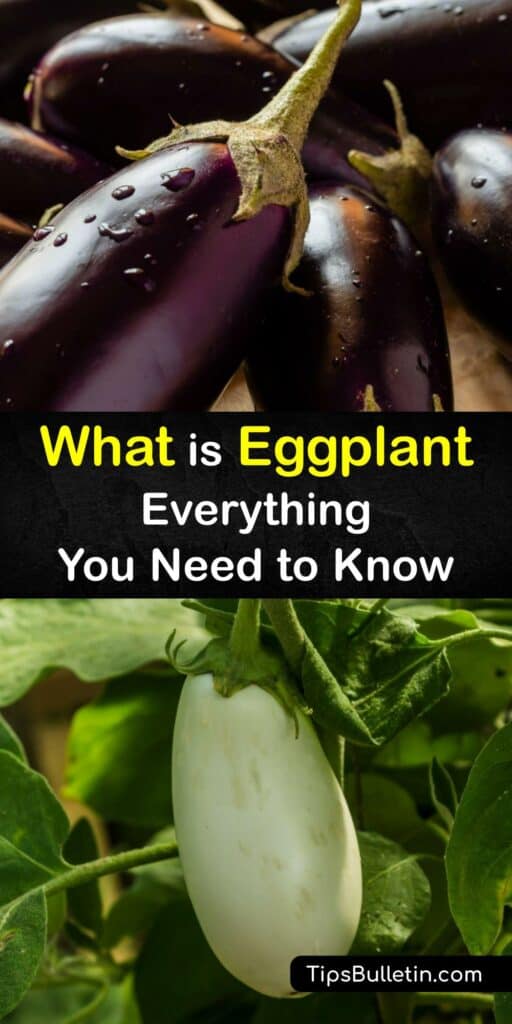 What is an eggplant is a question new gardeners often have, and we'd love it if you'd share the answer and our eggplant guide with your family and friends on Facebook and Pinterest.