Bok choy is a common veggie in Asian cooking and is on the rise in the United States. It's known for its crunchy texture and health benefits. If you hear people discussing different leafy greens, you might find yourself wondering, "What is bok choy?"
Part of the bok choy confusion lies in the fact that the vegetable has several names, including pak choi and Chinese white cabbage. Chinese cabbage sometimes also refers to napa cabbage. Bok choy's botanical name is Brassica rapa subsp. chinensis, while napa cabbage belongs to the pekinensis group.
Bok choy means "white vegetable" in Cantonese. The vegetable's stem is often white, although it may be pale green. Depending on the variety, bok choy's leaves might be ruffly and dark green or paler green ovals.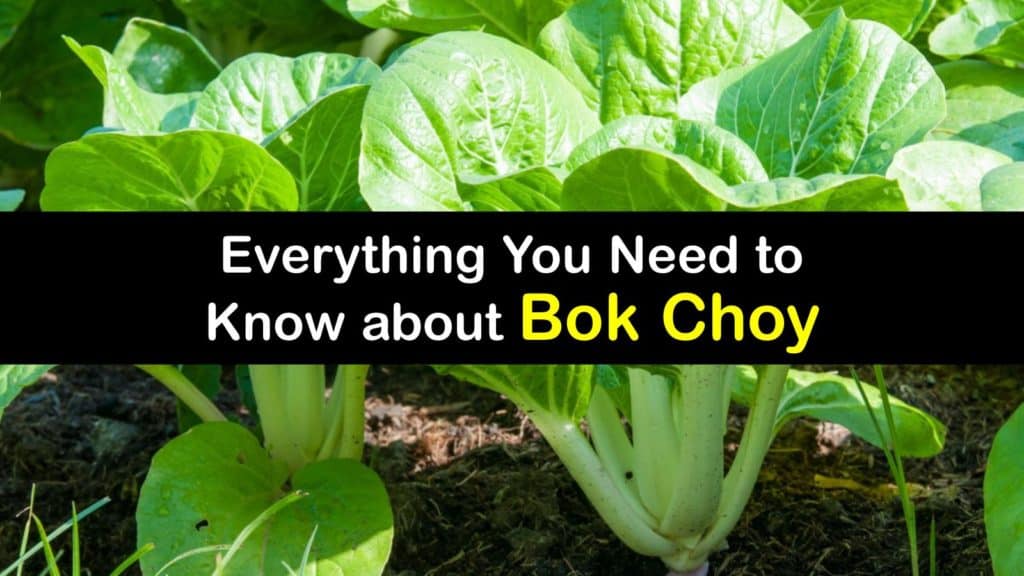 All About Bok Choy
Bok choy is easy to grow and available at many supermarkets, so you probably won't have to find a bok choy substitute. Try stir-frying it, grilling it, or eating it raw in a salad.
Read on to find out everything you need to know to grow or purchase and cook bok choy. Learn about the different types of bok choy to choose the best vegetable for your recipes.
What is Bok Choy?
One of the cruciferous vegetables, bok choy belongs to the cabbage family, along with veggies like turnips, broccoli, kale, and chard.
Bok choi is a type of Chinese cabbage, as is napa cabbage. Napa cabbage has a milder flavor, forms a large head, and makes an excellent bok choy substitute.
The bok choy plant does not grow in a head shape, instead producing clusters of pale stems topped with green leaves.
Types of Bok Choy
The two main types of bok choy are regular and Shanghai. Regular bok choy has ruffled dark green leaves and white stems. The Shanghai variety has smooth, oval, light green leaves and light green stems.
In terms of baby bok choy vs bok choy, baby bok choy is either a dwarf variety or bok choy that's been harvested young. It's milder and more tender than full-size bok choy, making it the best choice for eating raw.
A mature bok choy is a little large for one person. Separate it into individual stalks or chop it into small pieces.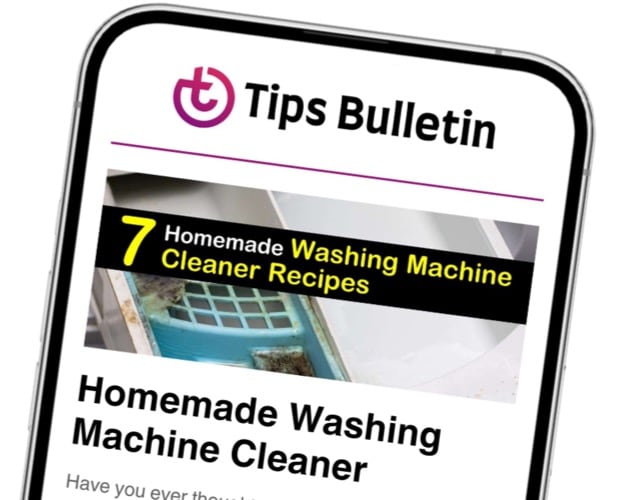 Finally, an email that Transforms Your Home.
Get the latest home and garden tips from our experts, delivered straight to your inbox.
Appearance and Flavor
What is bok choy? The bok choy plant grows in a cluster of stems, with a round bulb at the bottom.
Depending on the variety, bok choy stalks may be white or pale green, and the leaves may be light or dark green. Full-size varieties can reach over 12 inches tall.
Bok choy has a mild, fresh, almost peppery taste. The stalks are crispy, thick, and juicy. Bok choy leaves are fairly soft with a slightly bitter yet sweet flavor—mature leaves tend more toward bitterness.
With cooking, the stalks turn soft and almost creamy, and the leaves soften.
Is It Good for You?
Like other green vegetables, bok choy is quite nutritious. It's low in calories and carbohydrates and rich in nutrients like vitamin C.
Raw bok choy is over 95% water. The vegetable's mild flavor makes it a good option for getting reluctant veggie eaters started on leafy green vegetables.
Unlike many other greens, bok choy lacks oxalates, so it's safe for people with kidney stones, gout, or arthritis.
Bok choy contains glucosinolates, which may have anti-cancer properties. Note that eating large quantities of raw bok choy daily could impair thyroid function and even cause illness or death.
Growing and Harvesting This Plant
What is bok choy? Bok choy is a cool-season biennial that turns tough and bitter and bolts in hot weather, similar to when you grow cabbage from seed.
Plant bok choy in late summer for a fall harvest. Direct sow bok choy seeds in loose, fertile, well-drained soil and full sun.
To grow bok choy in the spring, start seeds indoors four weeks before the last frost. Transplant the seedlings outdoors once there's no risk of cold temperatures.
Space the seedlings 6 to 12 inches apart in a site with partial shade. Spread mulch, and water your bok choy well. Install row covers to discourage pests.
Start harvesting as soon as there are usable leaves. If your spring bok choy plants start bolting, harvest them all immediately to avoid losing the whole crop. Leave fall bok choy plants in the ground until you need them.
Harvest the leaves with a knife right at ground level. Pick only what you'll be able to eat within the next few days since bok choy's shelf life is relatively short.
These are some of the same Swiss chard growing tips, as well as other leafy greens.
Choosing and Storing This Veggie
If you don't grow your own, look for bok choy at a Chinese grocer, conventional grocery store, farmers' market, or produce stand.
The vegetable should have bright green leaves and a firm stalk without blemishes. Note that bok choy does not lose much volume as it cooks, so only get as much as you think you'll be able to eat.
Avoid buying bok choy that is rubbery on the bottom or leaves with yellowing or browning, wilting, bruising, holes, or tears.
Only wash bok choy right before cooking it. The vegetable stays fresh in a plastic bag in the fridge for three to seven days. Freeze bok choy for long-term storage. Chop the vegetable into small pieces, or leave baby bok choy whole.
Blanch the bok choy in boiling water for two minutes, then drain it. Rinse the vegetable under cold water, then freeze it in freezer bags or an airtight container for up to three months. The leaves may wilt when they thaw.
Preparing Bok Choy
Dirt accumulates between bok choy leaves and stalks and near the base, so rinse the vegetable carefully. To wash a full-size bok choy, first, trim off the base approximately one inch from the bottom.
Separate the stalks and discard any blemished leaves. Rinse the stalks individually under cold water, scrubbing dirt toward the base. Alternatively, swish smaller bok choy pieces around in a bowl of cold water.
Leave baby bok choy whole, or cut it into halves or quarters for faster cooking. Plunge the bok choy into a large bowl of cold water several times to wash off the dirt. Change the water if necessary, and finish by rinsing the vegetables under cold water.
Dry bok choy thoroughly before cooking it. Shake the vegetable dry or use a salad spinner or clean kitchen towel.
How to Cook It
When frying, add bok choy stalks first since they take longer to cook. Stop cooking when the stalks are barely tender—about five to eight minutes—to prevent them from turning mushy.
Smaller pieces of bok choy and baby bok choy cook in two to three minutes when stir-frying. Add any aromatics, like fresh ginger, toward the end to avoid burning them.
Consider adding bok choy to a soup or stew or pan of roasted vegetables near the end of the cooking time.
Consider cooking bok choy with Thai peanut sauce or using it to fill spring rolls or dumplings. It's also possible to serve young, tender bok choy raw. Try making a salad with a dressing of olive oil, vinegar, and soy sauce.
Best Bok Choy Substitute
It's fine to substitute regular and Shanghai bok choy for each other. Several other alternatives exist if you do not have bok choy available.
Cabbage has a more intense flavor and firmer texture than bok choy, while chard is more watery. Napa cabbage may be the best bok choy substitute since it has a thick stalk and a more delicate flavor than ordinary cabbage. Bok choy makes a great substitute for baby spinach and vice versa.
Stir-Fried Bok Choy Recipe
Learn how to fry baby bok choy halves to make a tasty side dish.
In a small bowl, whisk the stir-fry sauce ingredients: the soy sauce, broth, vinegar, two teaspoons of sesame oil, honey, and chili flakes. In a wok, heat some vegetable oil and the remaining teaspoon of sesame oil over high heat until just smoking.
Carefully place the bok choy halves in a single layer in the pan. Cook without moving for one to two minutes until the vegetable has browned slightly. Flip and cook for another minute or two until the other side browns.
Transfer the bok choy to a plate. Add more vegetable oil and the garlic, ginger, and green onions. Stir-fry for about 30 seconds until they're fragrant.
Add the sauce and simmer until it's thickened—about 30 seconds. Return the bok choy and cook until glazed, about one to two minutes. Transfer the vegetable to a serving dish and garnish with sesame seeds.
Although bok choy is popular in Asian cuisine, it's becoming more well-known in North America. It's not surprising if you're a little confused about how this vegetable relates to similar veggies like cabbage.
The bok choy plant is a biennial that produces crunchy stalks and green leaves. Once you learn the answer to the question "What is bok choy?" you'll want to rush to the store to get stir-fry ingredients.
If there's no bok choy in stock, try using a bok choy substitute to enjoy a similar flavor.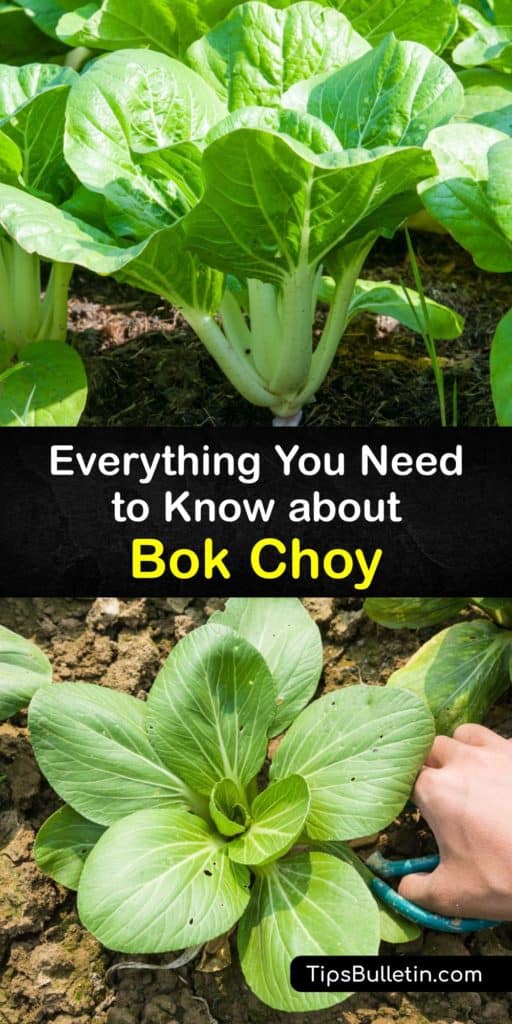 If you found this bok choy guide helpful, please share these cooking tips with your friends on Pinterest and Facebook.