It's common to keep a container of cow's milk in the fridge. It's also common to wonder how to tell when milk is gone bad. Learn the answer to "When does milk go bad?" to avoid pouring milk down the drain unnecessarily.
Labels on dairy products vary since the FDA only regulates date labeling for infant formula. Phrases like "best by" and "best if used by" mean precisely that: drink by that date to enjoy top-quality milk.
Retailers must sell products by the "sell-by" date to give consumers enough time to drink the milk before it spoils. The expiration date is when the manufacturers expect the milk to start going bad.
How to Tell When Milk is Gone Bad
How long milk lasts depends on the type. Whole milk still contains all of its butterfat, while skim milk has had fat removed. Buttermilk was traditionally a by-product of butter-making but, these days is regular milk with bacteria added to encourage fermentation.
Pasteurized milk has been heated during pasteurization to kill most bacteria, making it safer than raw milk.
UHT milk has been heated even hotter, further extending its shelf life. Producers are allowed to add vitamins A and D to milk but no other additives or preservatives.
How long is milk good for? Can you rely on the expiration date? Watching for changes in color, texture, smell, and flavor is the best way to tell when milk is gone bad. Spoiled milk, while not particularly dangerous, could make you sick.
How long does evaporated milk last? What about other types of milk? You can follow the same general guidelines for milk spoilage no matter what kind of milk you have.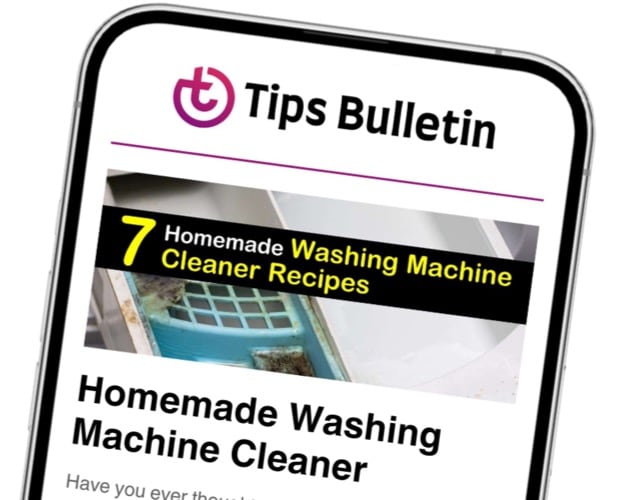 Finally, an email that Transforms Your Home.
Get the latest home and garden tips from our experts, delivered straight to your inbox.
When does Milk go Bad?
Refrigerated, unopened whole milk lasts five to seven days past its expiration date.
Skim or reduced-fat versions stay fresh for one week past their expiry date and lactose-free milk for seven to ten days. Plan to finish opened milk cartons within four to seven days of their expiry date.
The USDA notes that buttermilk lasts up to two weeks in the fridge. Shelf-stable UHT milk stays safe at room temperature for two to four weeks past its expiry date. Refrigerate open containers and finish them within seven to ten days.
Sealed evaporated milk stays safe for up to six months past its best-before date and sweetened condensed milk for one to two years. Store condensed milk after opening in the refrigerator, and use it within three to five days.
Sealed packages of milk powder last two to ten years, and open packages three months. Refrigerate reconstituted milk and drink it within five days.
The Best Way to Tell When Milk is Gone Bad
If you want to know how to tell if coconut milk is bad or another type of milk, start by sniffing it, then taste a little if you're unsure. How long does almond milk last in the fridge? Look for an "off" odor, flavor, or texture.
Drinking a little spoiled milk is unlikely to have much of an impact. However, it's best to be cautious since drinking a lot could cause food poisoning. You might experience symptoms like nausea, vomiting, stomach pain, or diarrhea.
How to Store Milk to Stop It from Going Bad
To limit food waste, only buy as much milk as you'll realistically drink. Go straight home from the grocery store, and return milk containers to the fridge as quickly as possible.
To prevent bacterial growth, leave milk on the counter for a maximum of two hours.
The only exceptions are unopened UHT milk and cans of evaporated or condensed milk, which may stay in the pantry. Refrigerate open containers, sealing cans with plastic wrap or aluminum foil.
Can almond milk go bad? What about coconut milk? To ensure food safety for all milk products, keep the temperature in your fridge at or below 40℉. In most cases, keep milk in its original container. Close the lid tightly to prevent the beverage from absorbing smells from other foods.
Do not store milk in the refrigerator door. That location gets too warm from the door opening and closing. Instead, keep your milk in the coldest area: the bottom shelf.
What to do with Sour Milk
There's a difference between slightly sour milk and milk that's full of lumps. Before your milk becomes undrinkable, you have several options to use it up in cooking and other tasks around the house.
Use sour milk like buttermilk in baking. Think pancakes, crepes, waffles, scones, and muffins. This liquid also tenderizes meat.
Consider adding a little to dishes that are already creamy and cheesy, like casseroles. Sour milk even acts as a base for homemade ricotta or cottage cheese.
Some people add a cup of milk to their bath to soften their skin. If you like, disguise the scent with Epsom salts and essential oils.
Other options include pouring diluted sour milk onto your garden to increase the calcium content and using the milk to polish tarnished silver. Soak the cutlery for at least 30 minutes, then wash it and dry it well.
Can You Freeze Milk?
Yes, freezing most types of milk is possible and extends the shelf life. Note that when preserving milk naturally in the freezer, the liquid often separates as it freezes, so it's best for baking, cooking, or smoothies. If you intend to drink the thawed milk, run it through the blender first.
Before freezing, transfer the milk to an airtight container or freezer bag. Leave some space at the top since liquid expands as it freezes.
Alternatively, freeze milk in an ice cube tray to make small quantities more easily accessible. Do not freeze sealed cans of milk.
Milk and buttermilk last for up to three months in the freezer. Thaw frozen milk in the fridge or add it directly to the pot as you're cooking.
It's quicker to defrost the container of milk in a bowl of cold water. However, there's a slightly higher risk of bacterial growth. Never thaw milk in warm or hot water.
Unless you drink an alternative like almond milk, chances are you have a container of cow's milk sitting in your fridge.
The date printed on the package may not be the best way to tell when milk is gone bad. Instead, look for signs like a sour smell, discoloration, or lumpiness.
Learn the answer to "When does milk go bad?" to use up milk that's still good and toss any that's no longer safe. Make sure to find out the shelf life for your specific type of milk, whether it's UHT or evaporated and open or still sealed.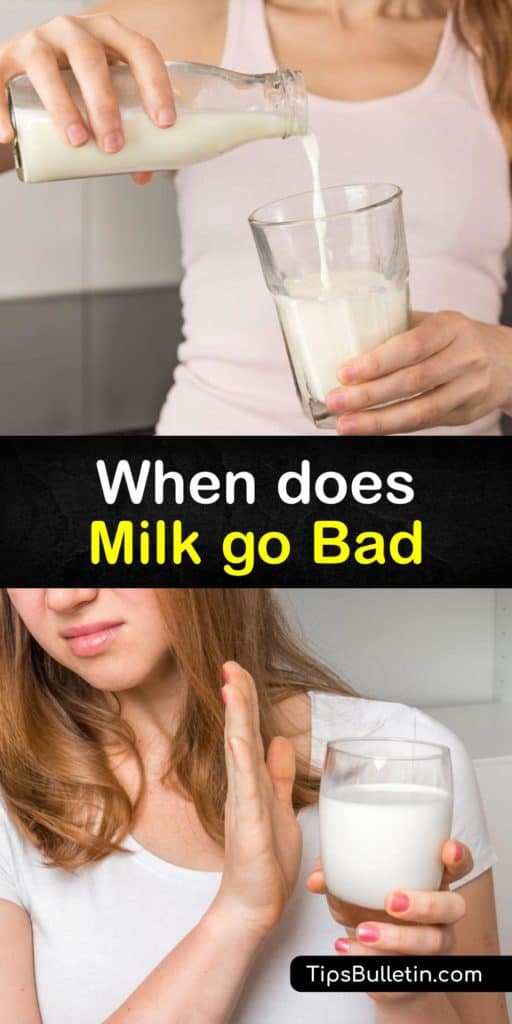 If you found this information about milk's shelf life helpful, please share these food storage tips with your friends on Facebook and Pinterest.