Not everyone likes a lot of heat with their food, but those who can handle the heat love to keep a few cayenne pepper plants growing in the backyard. Knowing when to harvest cayenne peppers could play a significant role in how spicy your hot peppers are.
Harvesting cayenne peppers also allows you to eat only the best-tasting pepper plants because you know exactly when they are ready. When are cayenne peppers ripe? There are a few ways to decide when to pick cayenne peppers at the exact right time.
This plant grows a thin red pepper that is anywhere from two to five inches long. Cayenne is a popular type of chili pepper that is about midway on the Scoville scale.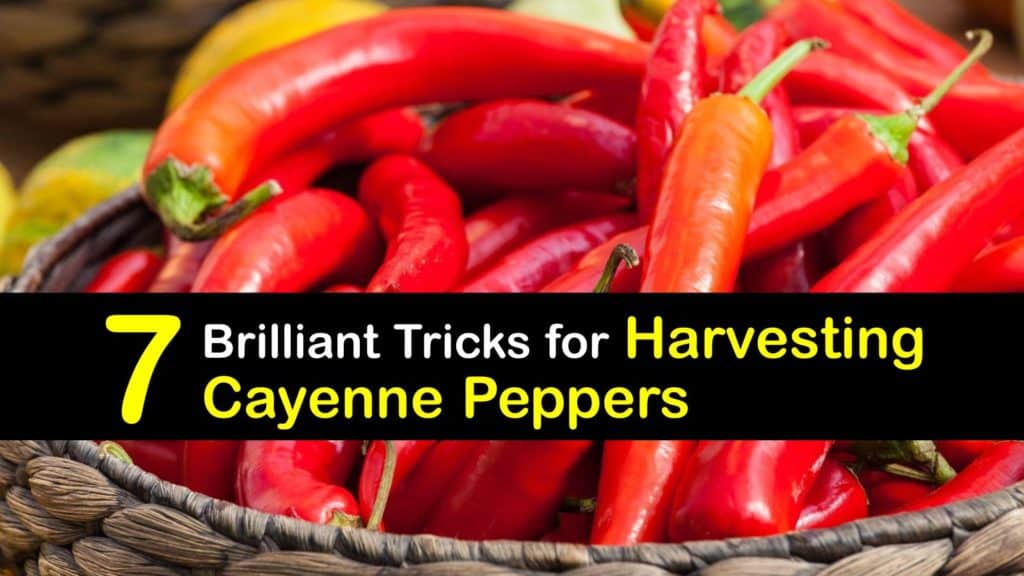 Things to Know before Harvesting Cayenne Peppers
Also called Capsicum annuum, they are most closely related to members of the nightshade family like the jalapeno or bell peppers. They aren't super hot like a habanero or ghost pepper when you grow cayenne peppers at home. These veggies are about the same in heat level as a serrano chili. When are cayenne peppers ready to pick? Let's find out!
Cayenne is one of the most popular types of peppers in the Western Hemisphere. Contrary to popular belief, these are not Mexican peppers. They come from a city called Cayenne in French Guiana in South America.
Often, people use dried pepper seeds that contain the capsaicin that makes your mouth burn. These peppers are great in hot sauce yet taste even better in Italian dishes like pizza and pasta.
Cayenne peppers are available for purchase at most supermarkets and are marketed as chili flakes. However, we have found that they are excellent houseplants because of their long growing season.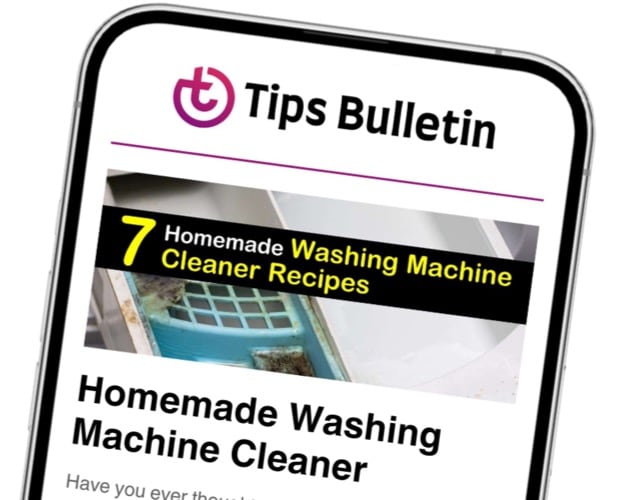 Finally, an email that Transforms Your Home.
Get the latest home and garden tips from our experts, delivered straight to your inbox.
The plants come from subtropical climates and enjoy warm weather throughout the year. If you can follow a few gardening tips, these plants thrive and are rich in vitamin A and potassium.
Knowing when to harvest cayenne peppers can be tricky. Note these tips for growing pepper seedlings and harvesting cayenne peppers based on the amount of heat you can handle.
When to Harvest Cayenne Peppers
There are ideal times for when to pick cayenne peppers. Use these tips to help you have the most beautiful and spicy peppers in the house.
How to Grow Cayenne Peppers
For your cayenne pepper plants to thrive, you have to meet their essential needs. Start by picking up a few seeds of your favorite heirloom cultivar if you want to start growing cayenne pepper plants in your home garden.
Spacing is a crucial component of a pepper's happiness. If planting peppers outside, space each of the plants 24 inches apart. If you start seeds indoors, wait to plant them until a couple of weeks after the last frost date of spring to help with germination.
Wherever you plant them, the soil temperature must be at least 60 degrees Fahrenheit consistently, especially once you start transplanting them outside.
Cayenne pepper plants require a sunny location or sunny window. Full sun exposure means that the plants receive at least eight hours of direct sunlight every day.
The ground soil must also be well-draining and rich. Indoor growing may use a peat moss potting mix. Outdoor growers should fertilize the area if it has a neutral pH.
Water your cayenne pepper seedlings every few days at the base of the plant. Add mulch around the garden beds to help conserve moisture in the ground.
Protecting Your Cayenne Pepper Plants
Protecting your peppers from pests and diseases is the only way you'll be able to harvest your peppers at the end of the growing season. Protect them with floating row covers to keep away common garden pests such as aphids.
Do not overwater your plants, or they may attract bacterial or fungal diseases like powdery mildew. If you notice anything going wrong, use either insecticide or fungicide to amend the problem.
When to Pick Cayenne Peppers
Like when harvesting green tabasco peppers, the timing for harvesting cayenne peppers is crucial. It is time to snip the peppers from the stems once the pepper's skin is firm and waxy, like when you pick jalapenos off the plant. If you prefer a taste test, pick the peppers just before they ripen and are still green.
How to Harvest Cayenne Peppers
Picking peppers is the best part of the process. The time to harvest banana peppers or when you need to start harvesting cayenne peppers is easy to determine. When the skin is firm and vibrant red, take clean gardening shears and snip the pepper from the plant, leaving a small amount of stem still attached to the top. Use protective gloves to protect your skin from getting any oils on it, similar for the way to pick serrano peppers and other spicy varieties.
Harvesting for Mild Spice Levels
You may harvest your peppers at different times if you prefer to control the heat level. For a more mild pepper, gather them when they are still green and young.
You could harvest them when they are just starting to turn red. Remember that the pepper continues to ripen even after you harvest it.
Harvesting Extra Hot Cayenne Peppers
Peppers get spicier the longer they sit and ripen on the plant, and they have a lot more flavor this way. For a hotter pepper, the best time to pick hot chili peppers is to wait until the end of the fruit is plump, firm, and bright red.
They are ready to harvest once the skin starts to wrinkle. Size plays a role in the heat level. Generally, the littler the pepper, the hotter it will be. If you prefer less spice, remove the inner pods and seeds before cooking with them.
Using Cayenne Pepper in the Kitchen
There is a lot that you can do with cayenne peppers. They are hotter than jalapenos but not quite as spicy as habaneros.
While many people add them to a variety of dishes, one of the best things to do with a high yield is to turn it into homemade cayenne pepper powder.
Wash your fresh peppers. Put on a pair of rubber kitchen gloves and cut the peppers in half lengthwise. Remove the seeds if you prefer. Place the sliced cayenne peppers on a dehydrator sheet.
Dehydrate the peppers at 135°F for about 8 hours or until all of them are completely dry. Add the peppers to a pestle and mortar or a spice grinder with a pinch of salt and grind them into a fine powder.
Sift the powder to remove any large chunks. Store the homemade cayenne pepper powder in an airtight container and set it in a dark cabinet or drawer in your kitchen.
It's exciting to bite into a meal with a bit of heat. Cayenne peppers are a staple in most Western cuisine because they are both spicy and flavorful. Some of our favorite recipes wouldn't taste the same if it weren't for these fantastic pepper plants.
Growing veggies like cayenne pepper at home is much easier than people think. Even though you might be unsure about when to harvest them, you now know everything there is to know.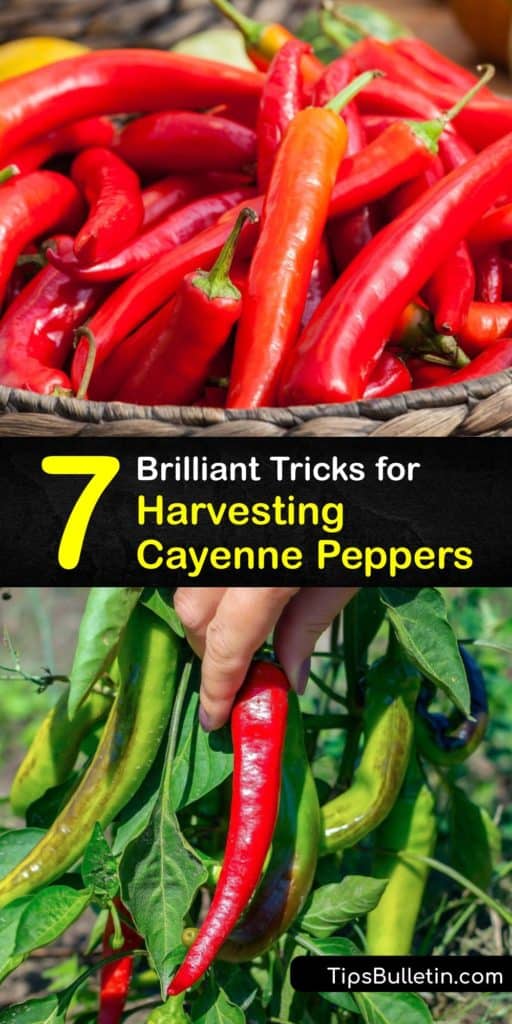 If this article helped you understand the timing for when to harvest cayenne peppers, share these ways to alter the heat level when harvesting cayenne peppers on Facebook and Pinterest.