Grocery store jalapeno peppers are often deep green, but growing your own offers you more variety. These pepper plants produce both dark green and red jalapenos, depending on when you pick them. We explain how to grow hot peppers at home, how to tell when they are ripe, when to harvest jalapenos for the best spice, and ways to store them.
There is nothing better than harvesting jalapeno peppers fresh from the garden and preparing homemade jalapeño poppers or chipotle hot sauce.
This chili pepper is so versatile that it is one of the most popular peppers from Mexico, and growing your own keeps your kitchen well stocked. There are so many pepper varieties, from bell peppers and banana peppers to serrano peppers and habaneros.
Jalapeno peppers have the perfect combination of sweetness and heat, and their color and flavor vary, depending on when you pick them during the growing season.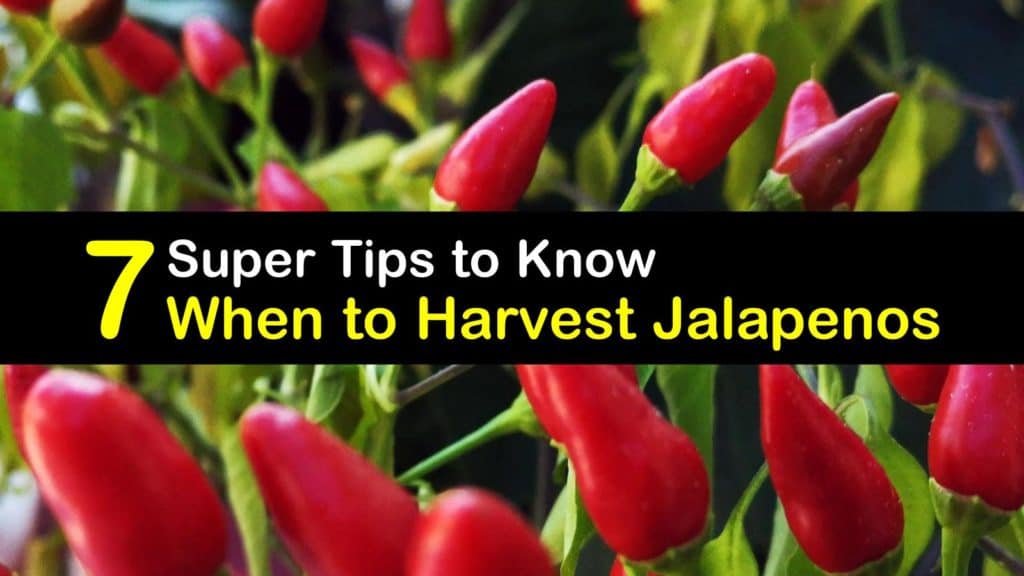 Growing, Harvesting, and Storing Jalapeno Peppers
Here is how to grow your own peppers, the ideal time to harvest jalapenos, whether you prefer green jalapenos or red jalapeno peppers, and ways to store them short and long term.
Growing Jalapenos in Your Garden
Jalapenos are a pepper with the perfect blend of sweet pepper taste and capsaicin heat, with 2,500 to 8,000 Scoville units, and growing your own is easier than you think. Here is how to start jalapeno pepper plants from seed and transplant them to your garden.
When to plant jalapeno plants starts indoors. Fill a seed starting tray with soil and add two to three seeds into each compartment by following your seed packet instructions. Pat the soil down lightly over the seeds and spray them with water.
Set the tray in front of a full sun window sill and keep them moist while they germinate. Three weeks after the last frost, acclimate your seedlings by moving them outdoors for a couple of hours a day for a week.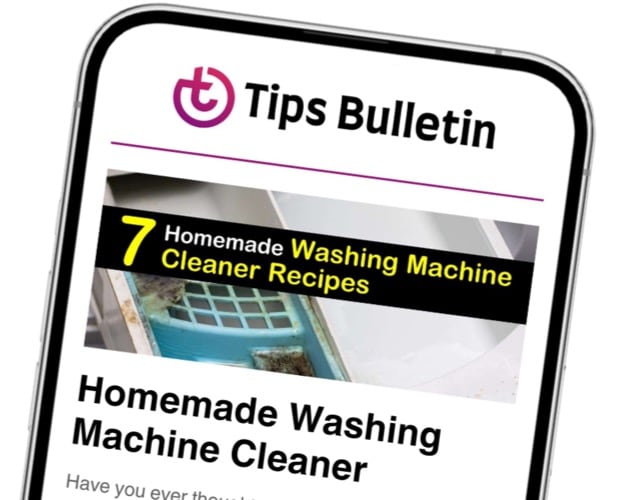 Finally, an email that Transforms Your Home.
Get the latest home and garden tips from our experts, delivered straight to your inbox.
Prepare the garden bed or container for planting and transfer the seedlings from the tray into holes 14 to 16 inches apart with two to three feet between rows.
Spread a layer of mulch over the dirt beneath the plants to retain moisture and stop weed growth, and water the garden to help the seedlings settle.
Water them as needed and monitor them for pests. When are jalapenos ripe? Mature plants grow about three feet tall, and the fruit's ripeness depends on the color and flavor you desire.
When are Jalapenos Ripe?
Once your plants establish and begin growing fruit, it's important to understand when they are ready for picking. When are jalapenos ripe? Since these peppers change in taste as they mature, harvest time depends on your personal pepper preference.
Ripe Jalapenos
The best place to start when determining when your peppers are ripe is the seed packet or plant instructions from the nursery. It's important to keep these items for reference well after growing new plants.
They include information such as size, growing conditions, and days to maturity. While it's common for cayenne, bell, and other peppers to ripen 75 to 90 days after planting, jalapenos vary.
After your plant flowers, you notice the emergence of small, green fruits. Once they mature to a size that is roughly three inches long, they are ripe and ready for harvest.
However, it's a good idea to consider whether you want mild and crunchy peppers or sweet and zesty ones before you pick them.
When to Pick Jalapenos for a Mild Flavor
If you prefer your peppers not too spicy or you're impatient to wait until the end of the growing season, here is how to tell when jalapenos are ripe and when to pick jalapenos for mild heat and a slightly green taste.
Picking Mild Jalapenos
Mild jalapenos have green color with a crunchy texture. Once they mature, they are around three inches in size, and this is a good indication that they are ready to harvest.
Use garden shears to clip the fruits away from the stem as soon as they reach full size. Don't forget to continue checking your plants every few days for more ripe peppers.
When to Harvest Jalapenos for the Most Heat
Harvesting jalapenos is rewarding as you fill your basket with plump and firm peppers ready for pickling or adding to favorite Mexican dishes. But, when are jalapenos ready to pick for the hottest pepper?
Harvesting Spicy Jalapenos
Jalapeno peppers start as a small green nub that appears after the plant blossoms. It eventually grows into its full size of three inches or so, and leaving it on the plant encourages it to change color from green to bright red.
At this stage, the peppers are a bit sweeter than the green ones and have a little more punch. As soon as they turn red, clip them away from the stem with a pair of garden scissors, and check back regularly for more peppers. This is similar to knowing when are serranos ready to pick.
When to harvest banana peppers is a little different since you don't need to worry about spiciness.
How Long Does it Take for Jalapeno Pepper Plants to Grow?
Growing a jalapeno pepper plant or tomato plant from seed not only saves money, but it's the ideal way to keep your veggies free of chemicals. Knowing how long these plants take to mature is key to understanding when to pick jalapenos for the tastiest fruits.
Jalapeno Pepper Plant Growth
There are a couple of stages in a pepper plant's growth. The germination process takes two to three weeks, and starting them indoors six to eight weeks before the last frost is a great way to get ahead.
After germination, the seedlings get their true leaves and begin to mature into pepper plants. At this point, the flower buds appear, which is followed by fruit production. The entire process takes three to four months.
How to Dry Jalapeno Peppers for Long Term Storage
After you harvest jalapeno peppers and your kitchen is overflowing with fresh veggies, it's easy to find yourself wondering precisely what to do with all of those chili peppers.
One of the most beneficial ways to store excess peppers is to dry them for your spice cabinet.
Prepare the peppers for drying by washing them and removing the stems. Cut each one in half and clean the insides before spreading them in a single layer on food dehydrator trays.
Place the dehydrator in a safe place outdoors or in an area such as the garage to avoid filling your home with pepper fumes, and follow the instructions for your model. Dry the pepper slices for six to eight hours at 135°F or until they snap rather than bend.
Ways to Store Fresh Jalapeno Peppers
Day after day, you pick jalapeno peppers throughout the growing season. Is it safe to keep them on the kitchen counter, or are there other ways to store them? Here are two ways to keep your peppers fresh and extend their shelf life.
To refrigerate your peppers, place them unwashed into a plastic bag and store them in the crisper drawer of your fridge for up to one week. If you cannot use them in this amount of time, consider freezing them.
Can jalapeno peppers be frozen? Absolutely! To freeze the peppers and for storing jalapenos long term, wash them and cut away their stems.
Slice each pepper in two and clean out their insides. Spread them on a baking sheet and set them into the freezer to flash freeze them for a couple of hours.
Slide the frozen peppers off the tray and into a freezer bag, press out the excess air, and seal them tightly shut. Don't forget to write the name and contents on them before returning them to the freezer for up to 12 months.
Growing your own peppers at home is a rewarding experience, and most growers agree, the jalapeno plant is one of the easiest.
Unlike other garden vegetables, harvest time varies for jalapenos, depending on how hot or sweet you enjoy your peppers. Pick your green peppers early for a slightly spicy taste, or let them mature to bright red for a bit more kick.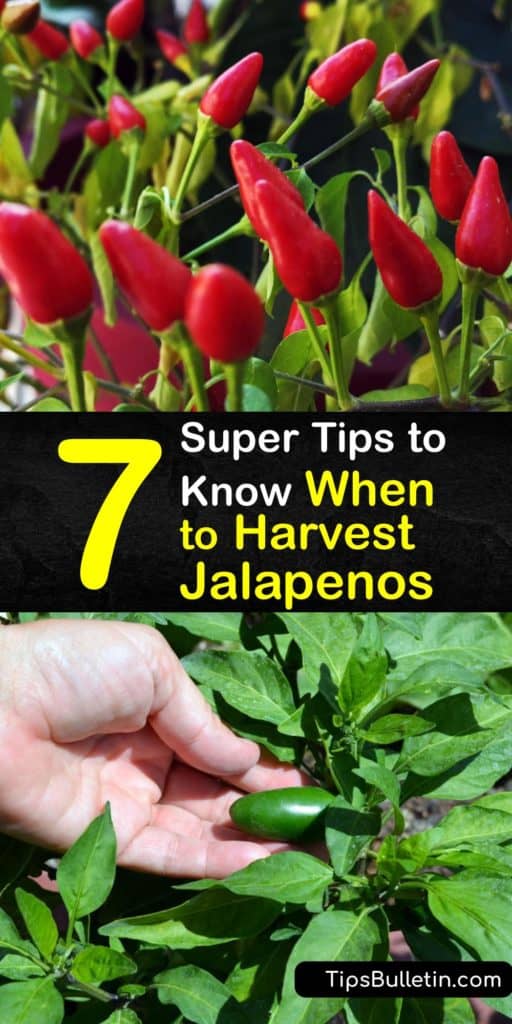 We hope you enjoyed learning how to grow peppers and when to harvest jalapenos for the perfect hint of spice, and we'd love it if you share our jalapeno growing and harvesting guide with your social circle on Facebook or Pinterest.