As far as popular vegetables go, pepper varieties are among the most common plants included in gardens worldwide. A banana pepper plant is an excellent addition to consider for your garden at home. As you grow banana peppers, you must know when to pick banana peppers to harvest them as they are still ripe and taste their very best.
In this article, we show you when to harvest banana peppers, how to tell if the pepper is ripe, and how to store your fresh peppers.
Similar to other pepper varieties, from jalapenos to bell peppers, banana peppers need to be stored correctly to extend the product's overall shelf life.
This is the ultimate guide to knowing everything there is to know about harvesting banana peppers and how to care for them afterward. These effective DIY techniques make it simple to pick banana peppers from your garden beds in your home garden.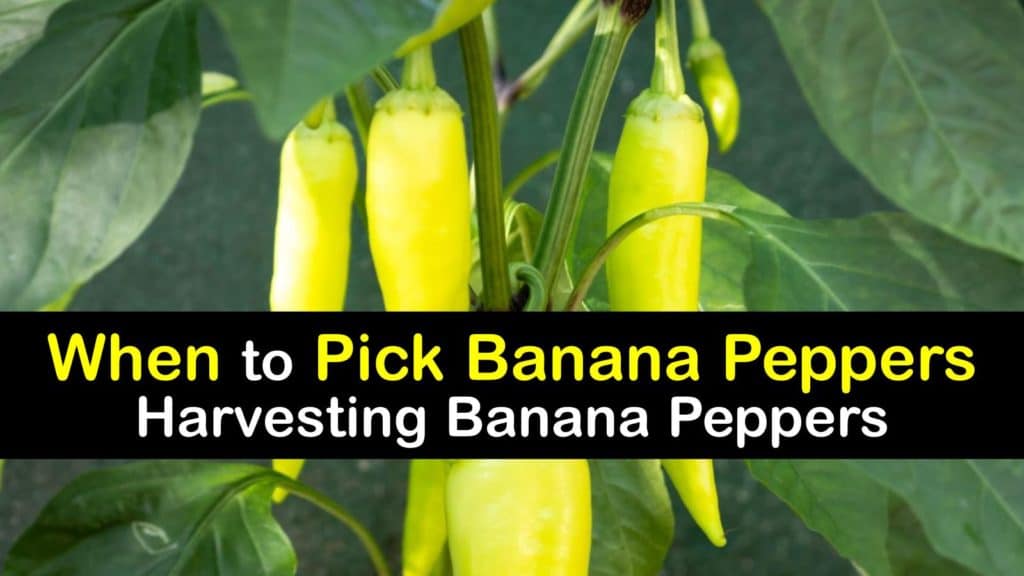 Harvest Time is Important for a Pepper's Development
You may be wondering, "Why is it so vital to harvest banana peppers at the right time?" Understanding when to harvest banana peppers or when to harvest Anaheim peppers or other varieties is important because it affects the development of the vegetable.
When you pick wax peppers off a banana pepper plant before reaching their full ripeness, the pepper cannot mature as quickly as it would if it remained on the vine.
If you harvest a banana pepper too early, it is not detrimental. Like heirloom tomatoes or when do you pick cherry tomatoes, a banana pepper matures even after it is picked, although more slowly.
When to Pick Banana Peppers
Harvesting banana pepper is simple, although you must first understand when it is the perfect time to pick a ripe banana pepper. Whether growing pepper plants in containers or the garden, picking banana peppers depends on your personal preference.
As a banana pepper remains on the vine, it changes colors from green to yellow and eventually to a deep red. When a banana pepper is bright yellow, the flavor is mild. However, when the pepper turns bright red, you have hot banana peppers.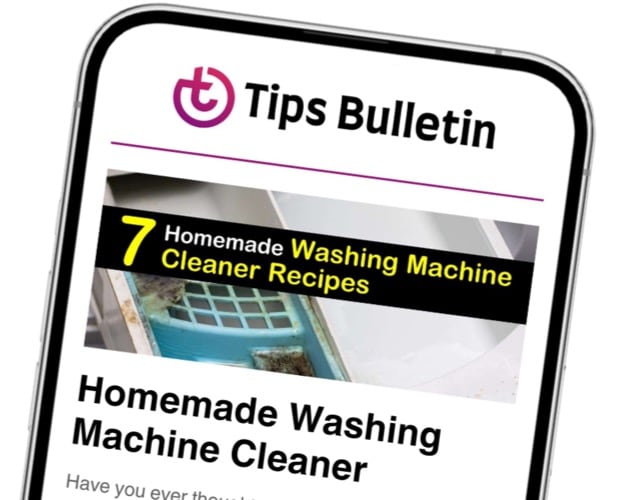 Finally, an email that Transforms Your Home.
Get the latest home and garden tips from our experts, delivered straight to your inbox.
When are banana peppers ripe? Banana peppers are officially ripe when they have a yellow color. Yellow peppers left on the vine continue to mature, so if you want a hotter pepper and not a mild banana pepper, leave the fruit on the vine to ripen longer, like when to pick habanero peppers or other spicy varieties.
Another crucial thing regarding harvesting banana peppers is that the plant cannot produce as efficiently when night time temperatures are cooler.
When are Banana Peppers Ripe and Ready to Harvest?
As your Capsicum annuum plant produces banana peppers that turn yellow to orange, you must know how to harvest your peppers. Understanding how to harvest banana peppers, as well as when to harvest shishito peppers, is not difficult and only calls for a sharp pair of gardening scissors.
Each of the varieties of banana peppers is harvested the same way at the end of the growing season. Locate the stem of the banana pepper and grasp the fruit gently yet firmly. Leave about 1/4 an inch of the stem on the bell pepper you harvest.
Use a sharp pair of gardening scissors to snip the banana pepper off the vine. One fantastic thing about vegetable gardening banana peppers is that the fruit continues to ripen even after it separates from the vine. For hot banana peppers, store them until they change color.
When to Harvest Banana Peppers
When growing banana peppers in your garden, implement specific maintenance techniques to keep your peppers healthy and thriving. One element that is critical for a banana pepper's health is sunlight.
Make sure your banana pepper plant receives at least six hours of full sun each day. Another factor that significantly impacts a banana pepper's health is seed spacing. Space your seedlings at least eight inches apart so the roots have ample room to grow.
After you have correctly cared for your banana pepper plant, it's time to harvest the fruit. Banana peppers usually produce mature fruit after 60 days from being transplanted.
Compared to other fruits and vegetables, a banana pepper matures much quicker. Learning when to pick banana peppers is one of the most effortless gardening skills to understand when a banana pepper plant is adequately cared for.
How to Store Banana Peppers in the Fridge
No matter the type of pepper you have, whether it is a chili pepper or banana pepper, it is vital to store them in the right setting. Do banana peppers need to be refrigerated? After harvesting, if you don't plan to eat them within a day or so, one common way to keep banana peppers fresh is in the fridge.
Refrigeration is an excellent way to preserve your banana peppers' freshness if you plan to use them up soon after your harvest. In the refrigerator, banana peppers stay fresh for up to a week.
Store whole banana peppers best in a brown paper bag to keep your peppers fresh. Another trick to help maintain fresh banana peppers is to set the bag in the crisper drawer.
The crisper drawer offers an additional chill that keeps your banana peppers as fresh as possible.
If you have chopped banana peppers, transfer them into an airtight container before setting them in the refrigerator. An airtight container seals the peppers and blocks out excess oxygen that leads to premature spoilage.
How to Effectively Store Banana Peppers in the Freezer
A fantastic way to keep banana peppers fresh for up to an entire year is to store them in the freezer. When you freeze food, it slows down the rate at which molecules move.
Because the molecules move slower, spoilage takes significantly longer compared to food stored in the fridge. Understanding the answer to the question "When are banana peppers ripe?" is essential.
However, correctly storing the peppers also deserves plenty of attention. Slice your peppers however you want, then spread parchment paper on a cookie sheet to ensure the peppers do not stick.
Set the sheet in the freezer and allow the peppers to freeze. After your peppers are frozen, transfer the contents into freezer bags. Ensure the bags are sealed, so no excess air causes damage or premature spoilage to the banana peppers.
How to Pickle Banana Peppers
Pickling banana peppers gives them an extra kick of flavor like hot varieties of peppers. Not only do pickled sweet banana peppers have an amazing and unique taste, but they also stay fresh for a long time. Canning hot banana peppers is another delicious treat.
Some people believe that pickling peppers is difficult; however, the process is more manageable with the right ingredients.
Bring your vinegar, sugar, celery seed, and mustard seed to a boil in a large pot to start the pickling process. As you wait for the contents to boil, place your pepper rings into Mason jars before pouring the brine over the top within a ½ inch from the top.
Screw the lid on top after wiping the rim of the jar clean. Let the banana peppers marinate for a week before consuming.
Different Kinds of Banana Peppers
Educating yourself on when to harvest banana peppers is critical. Harvesting peppers early in the day when the morning dew is still present offers the best tasting pepper.
Another important aspect when growing peppers is to know the different varieties so you are aware of the expected flavor. Banana peppers come in two main varieties, hot banana pepper and sweet banana peppers.
Sweet banana peppers are not too spicy and are a great addition to pizza or salads. If you are sensitive to hot or spicy foods, then sweet banana peppers are the right variety for you.
On the other hand, hot banana peppers are orange and bright red and provide a powerful punch to any dish.
It's important to learn how to tell if peppers are bad, too. Don't eat or preserve peppers that are overly wrinkled, too soft or slimy, or have an unpleasant odor.
Health Benefits of Banana Peppers
Learning how to plant and grow banana peppers in your garden comes with several environmental benefits. Additionally, banana peppers have an excellent effect on your overall health.
Banana peppers are rich in vitamins and nutrients, including potassium, calcium, folate, and vitamins C, A, B6, and K. With all of the nutritional value banana peppers bring to the table, it quickly proves to be an exceptional addition to your backyard garden.
When are banana peppers ripe? As you grow banana peppers in your garden, the harvesting time is all about personal preference. If you like a mild pepper that is not too hot, pick the pepper off the vine when it is a yellow color.
However, if you desire a hotter pepper variety, wait for the pepper to mature to an orange or red color. Whenever you harvest your banana peppers, it is vital to remember that the fruit continues developing even after being harvested from the plant.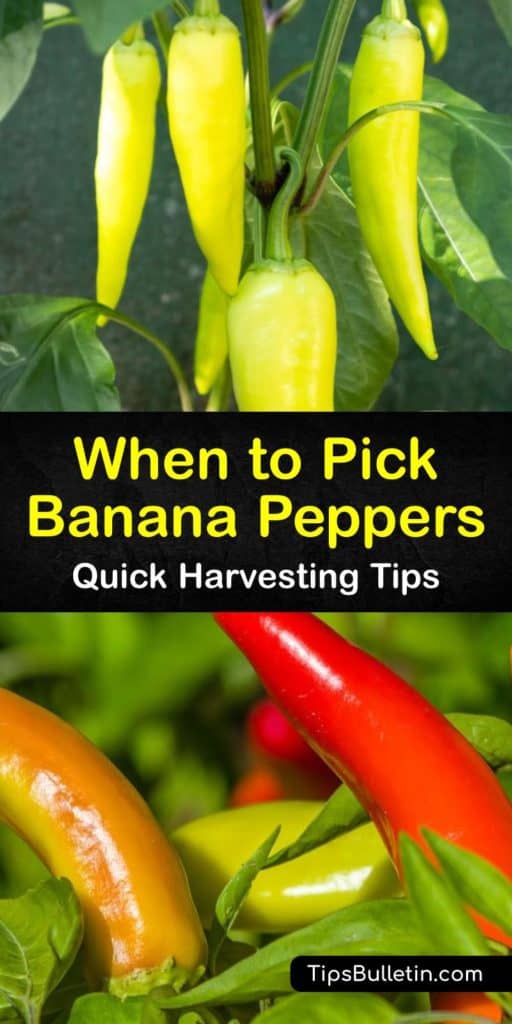 If you found out when to pick banana peppers, share this article with tips teaching you when to harvest banana peppers with your family on Facebook or Pinterest.