If you're searching for something different to grow in the garden, shishito peppers might be just what you need. While we are all familiar with bell pepper, jalapeño pepper, and even habanero pepper plants, shishito pepper plants are lesser-known. Learn what these peppers are, how to plant them in the garden or raised beds, and when to pick shishito peppers at the end of the growing season.
Shishito peppers are popular as an appetizer or in stir fries and many Asian dishes. However, if you decide to try them in a new recipe, you may have difficulty finding these peppers at your local grocery stores or farmers markets.
This unique pepper resembles Pimiento de Padron peppers, but the shishito pepper has less heat. The name shishito is derived from the Japanese words shishi and togarashi, which translates to Lion Head pepper. The peppers are popular in Japan, where food is less spicy. While they are heat-loving veggies, they are simple to grow and harvest in a home garden.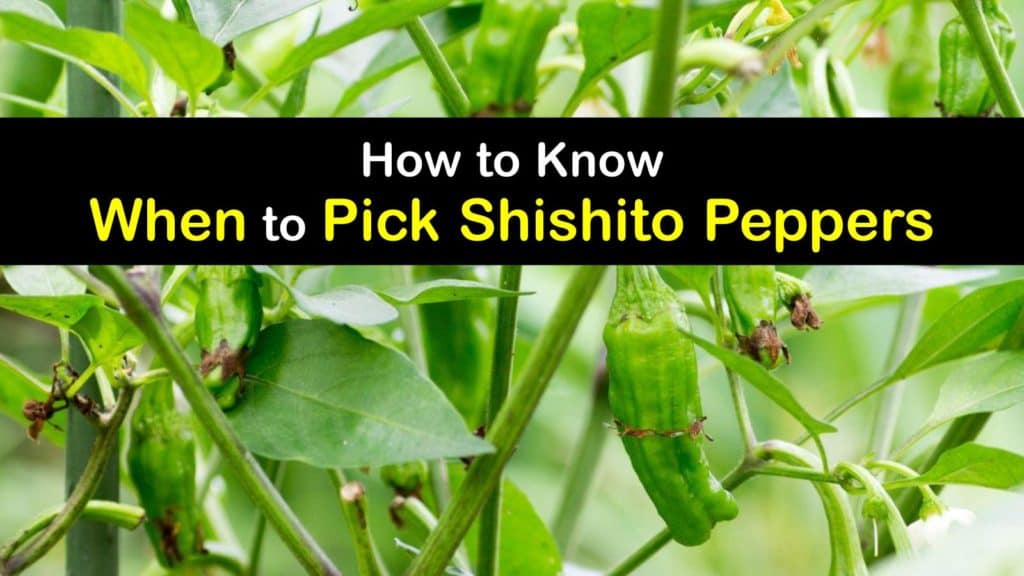 Growing and Harvesting Shishito Peppers
Peppers are a favorite among foodies and there are so many to choose from, whether you prefer a hot or sweet pepper.
Growing and harvesting shishito peppers fresh from your own garden is a rewarding experience. However, there are important steps to take to ensure your pepper plants flourish and produce healthy fruits.
There are many things to plan for and consider when growing peppers in the garden. First, find out how to grow your plants from pepper seeds and transplant them into the garden, as well as the best way to grow shishito peppers for a big crop.
Discover what your pepper plants need to thrive and when to harvest shishito peppers to prepare a tasty hot pepper dish.
How to Grow and When to Harvest Shishito Peppers
What are shishito peppers, and are they easy to grow? These peppers are mildly spicy compared to many other hot peppers.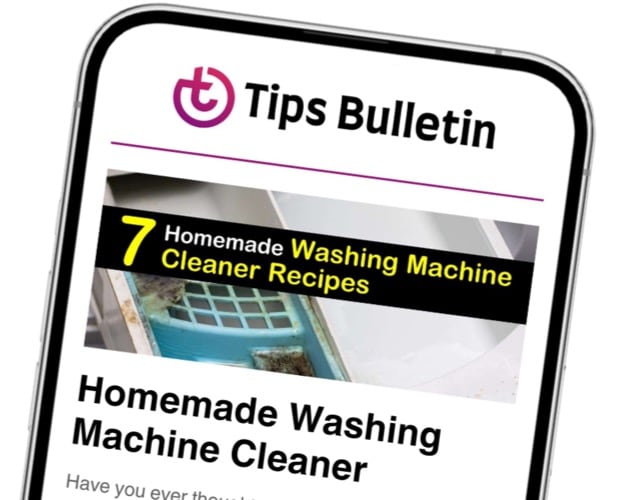 Finally, an email that Transforms Your Home.
Get the latest home and garden tips from our experts, delivered straight to your inbox.
They are wrinkly with thin skin and grow two to four inches. Here is how to grow and when to harvest shishito peppers in the garden.
Like all pepper varieties, the poblano pepper growing season is over the summer. Pepper plants are warm-season crops, so check your hardiness zone before planting them. While they grow in most regions as an annual, many pepper plants perennialize in zones 9 and 10.
Before planting them outside, choose a garden area where the peppers receive eight or more hours of sunlight.
Before the last frost in early spring, start your plants indoors by sowing seeds. Fill seed pots or cell packs with pre-moistened seed starting mix and sow them a quarter-inch deep in the soil.
Pepper seeds require a temperature of 75 to 85°F for germination. Place the pots in a warm and sunny windowsill or set them on heat mats, and spray them lightly with water as needed to keep the soil moist but not soggy.
Once the seedlings have several sets of true leaves, harden them off by taking them outside for a couple of hours daily for about a week. Begin by setting them in a shady area and gradually moving them to a full sun location.
While these pepper plants are compact, they still want appropriate spacing. Dig holes in the garden or raised bed slightly larger than the pot's base and space them 18 to 24 inches apart to encourage a healthy root system.
Shishito peppers mature earlier than other peppers and are typically ready for harvesting 60 to 65 days after sowing the seeds.
How to Care for Your Plants and When to Pick Shishito Peppers
After sowing pepper seeds indoors and transplanting them in an outdoor setting, it's time to give them some TLC while waiting for the harvest.
Learn what your plants require as they grow, how long they take to produce fruit, and when to pick a shishito pepper from the plant.
Water your plants well and spread a layer of mulch around them to hold in moisture and cut back on weeds. Keep an eye on the weather and cover the peppers with a row cover or plastic bag to protect them if the temperature drops.
Overall, watering depends on the weather. For example, hot weather and winds dry out the ground faster than a warm, windless day.
Generally, these peppers desire water every other day or two unless you get a lot of rainy days. However, take care while watering to prevent soil splashing on the foliage and transmitting soil-borne diseases.
Once your plants flower, feed them a well-balanced fertilizer and feed them again three to four weeks later to prepare for when to harvest hot peppers or mild varieties.
During the final stages of growth, the plants get heavy with fruit, and staking them with bamboo stakes or tomato cages offers them some support.
Watch for blossom end rot, which results from stress and lack of calcium. Consistent watering helps to prevent this problem.
Another issue to watch for is aphids, tiny greenish, pear-shaped insects that hide on the underside of leaves. They suck sap from the plants and affect the crop yield if left unchecked.
Spray the bugs off the plants with a garden hose or remove them by hand and apply insecticidal soap if necessary.
About two months after transplanting your plants in the garden, the peppers are ready to start picking if you like a green pepper. If you prefer red peppers, wait another three weeks as they ripen further, like when to pick tabasco peppers.
Use garden shears to clip the stem away from the plant when you harvest serrano peppers and other pepper types. Avoid tugging the fruits from the stem, which may break off or damage the entire branch.
How to Make Blistered Peppers after Harvesting Shishito Peppers
After harvesting shishito peppers and filling the crisper drawer of your fridge with fresh peppers, you're probably wondering how to use them in recipes.
There are many ways to prepare shishito peppers, but one of the easiest and tastiest is to make blistered shishito peppers.
Rinse and dry the peppers with paper towels and place them in a medium bowl. Drizzle the peppers with oil, toss to coat them evenly, and set the bowl aside.
Heat a large skillet on medium heat until it's hot enough that a drop of water quickly evaporates. Add the oiled peppers and cook them for eight to twelve minutes, stirring every minute.
The shishito peppers are done when they are tender and have char spots. After blistering, transfer the charred peppers to a plate and sprinkle them with salt to taste.
Growing your own shishito pepper plants in the garden or raised bed is the best way to produce organic peppers for your favorite recipes, whether you love to sauté them or make tempura roasted peppers and dipping sauce.
They are simple to grow even if you're not a DIY person, and each plant produces a generous amount of mildly spicy peppers.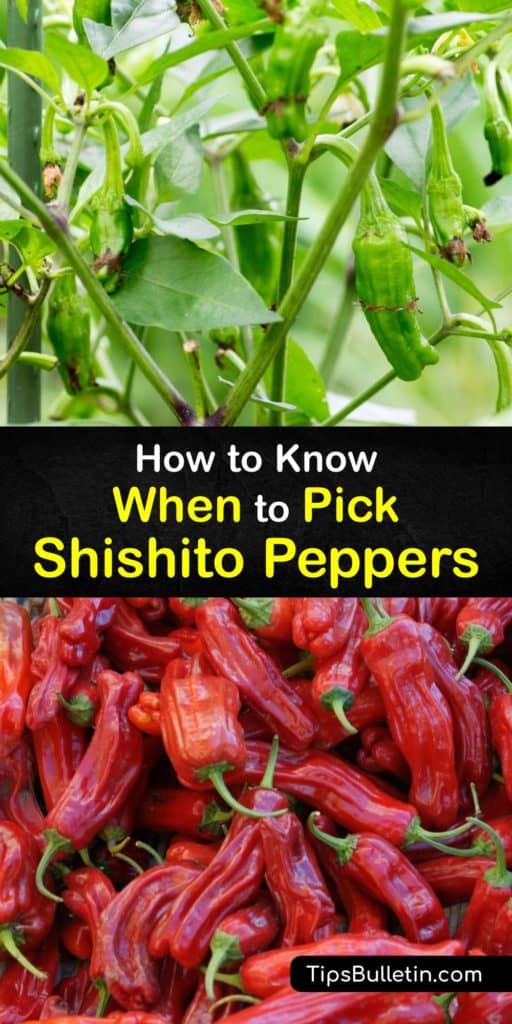 Now that you know how to grow and when to pick shishito peppers from your home garden, why not share our shishito pepper growing and harvesting guide with the pepper-lovers in your life on Pinterest and Facebook?