When you notice a mulberry tree in a wooded region, it's most likely a white mulberry tree (Morus alba or M alba) or a hybrid. With black fruit that tastes great in wine or mulberry juice and a leaf with pharmacological and health benefits, it's no shock many gardeners want to know how to cultivate mulberries and when to plant mulberry trees.
Growing mulberries is a pleasurable activity with links to a rich history. The English transported white mulberry plants to North America before the American Revolution to build a food supply for a silkworm operation in the budding American textile industry.
Because of its efficiency of germination and spread, the population of white mulberry trees has expanded. The well-known native red mulberry tree (Morus rubra), on the other hand, originated in North America, specifically North Carolina, but this mulberry variety rare.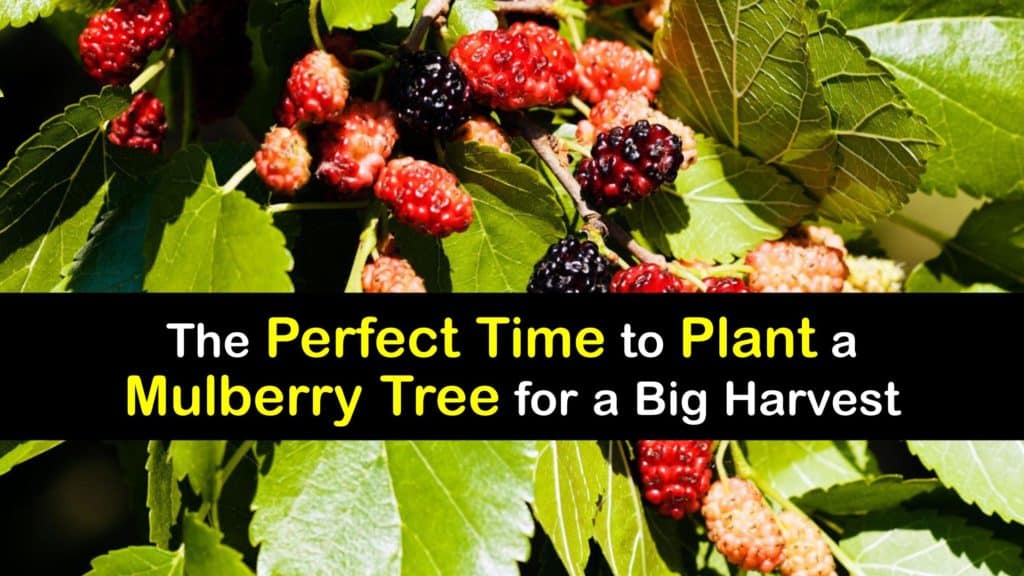 Understanding the Best Time to Plant My Mulberry Tree

s

Any mulberry species is a deciduous tree and makes lovely landscape enhancements if chosen and cared for properly. The red and white types and hybrids have dark green leaves with serrated sides and blackberry-like berries.

When to plant a mulberry tree is a common question. Spring, specifically early when the mulberry growing season begins, is the best time to plant a mulberry tree. Mulberry trees grow quickly and flourish when planted early enough. In less than six years, they reach 10 to 12 feet.

Growing mulberry trees is straightforward, provided gardeners know when to plant a mulberry tree and the best time to plant a mulberry tree in their area. It's vital to know mulberry trees have a lot of roots and grow swiftly.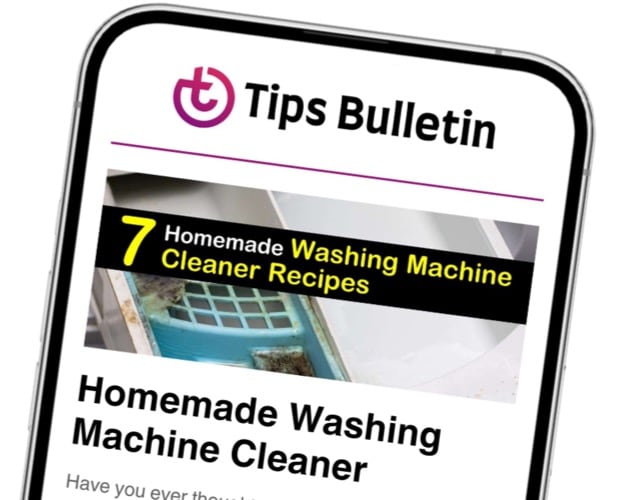 Finally, an email that Transforms Your Home.
Get the latest home and garden tips from our experts, delivered straight to your inbox.
To avoid the root ball harming your property's essential elements, prioritize planting mulberry tree plants away from significant structures like your home's foundation or garage, as well as septic or sewage lines.
Check the tree's mature height and select a site to keep it with minimal pruning, as pruning mulberry trees strains them. Avoiding pruning allows the mulberry fruit tree to grow organically for maximum mulberry fruit production. Mulberries are simple to plant, and their berry is fun to harvest.
When I Plant Mulberry Trees and Varieties to Consider
The first step in taking advantage of the best time to plant a mulberry tree is to decide which mulberry fruit tree variety you want in your garden. From the Russian mulberry to the red mulberry, there are several varieties.
Knowing when to plant mulberry trees helps ensure the best berry production, whatever mulberry variety you choose.
When I Plant a Mulberry Tree for High Fruit Yield
While early spring is the best time to plant a mulberry tree, it's generally best to do it when temperatures aren't too hot or cold. Popular times to plant are in the spring or fall, like when is the best time to plant elderberry bushes, with summer plantings being an option in locations with milder summer temperatures.
Plant bare-root trees as early as the soil is workable in the spring while the mulberry trees are dormant. Before the hot, dry season arrives, plant container-grown mulberry trees or seed in the spring or early summer. Grow mulberry tree plants by sowing mulberry seeds in the fall in mild-winter areas.
Planting My Mulberries
Mulberry tree cultivation begins with the planting of mulberry trees. To plant a sapling, delay until after the last frost. Refer to the plant's box guidelines to determine the proper depth for your young tree.
Growers use cuttings from existing trees to start a new mulberry plant. Remove the 8 to 12 inch long branches of a healthy tree at its regular pruning time. At least three growth buds should be present on each twig.
Plant the clippings as quickly as possible, preferably in late spring, by covering them in the soil to a depth of around 3 to 4 inches. Keep them moist for at least a month by watering them daily or as necessary. The buds mature into shoots ready to be planted as a young tree.
Watering My Mulberry Tree
Watering is crucial after determining the best time to plant a mulberry tree and getting your tree in the ground. Give your tree plenty of water to help it establish a robust root system.
Your mulberry plant needs about three gallons of water every week for the first year. Mulberry trees are drought resistant once established, although prolonged dry weather can reduce ripe fruit output, create leaf shrivel, or cause berries to drop before they mature.
Fertilizing My Mulberry Trees
Mulberry trees thrive well with little fertilization, but a yearly treatment is beneficial. Feed the tree once in the winter to maintain health and yield excellent fruit. Manure tea provides your plant with the nutrients it requires to grow.
In late winter, mix well and sprinkle manure tea on the soil.
Harvesting My Mulberries
After agonizing over when to plant mulberry trees, the next question is often how long do they take to produce ripe fruit? It generally requires three years to taste the fruits of your labor and start picking mulberries. The harvesting season for mulberries lasts from June through August.
Are mulberries and blackberries the same thing? No, although they look similar, they are two different plants with different fruits.
Mulberry fruit is simple to gather and falls from the tree without warning, sometimes creating messy tree droppings. The best method for harvesting mulberries is to drape an old blanket you don't mind getting dyed purple over the tree's base and gently move the branches above. You'll have a lot of fruit dropping from your tree with minimal effort.
Understanding when to plant a mulberry tree allows you to choose the best time to plant a mulberry tree in your home garden to ensure successful growth and a good berry yield.
Mulberries are delicious eaten raw and offer many health benefits, including boosting vitamin C, controlling blood sugar levels, and reducing the risk of several diseases. They are often used in desserts like pies and pastries or preserved in jams or jellies.
Mulberries don't store well, so consume, bake with, or preserve them right away. Because removing the stems and mulberry seeds is a complex venture, the fruit is eaten whole. These versatile little fruits are an excellent addition to the garden, making knowing when to plant mulberry trees well worth it.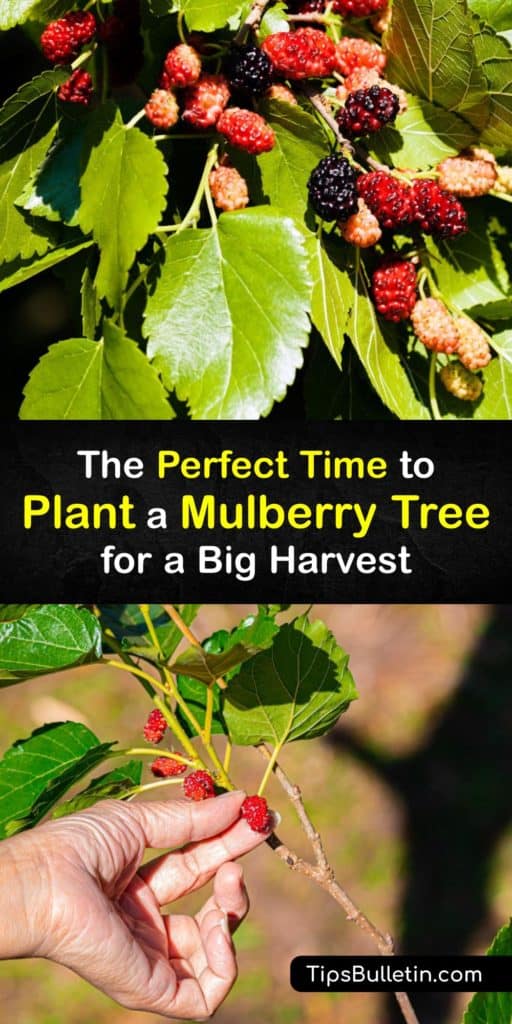 If you loved this article on when to plant a mulberry tree, please share these valuable tips on when to plant mulberry trees with your family and friends on Pinterest and Facebook.t and Facebook.