Going to a local pumpkin patch and scoping out the largest, most perfect one you could find was something that we loved doing as kids. To this day, we still have a fascination with pumpkins as the climate starts to cool toward the end of the regular growing season. Knowing when to plant pumpkins is crucial if you want to have them ready to harvest before Halloween.
Whether you've got kids of your own running around or are growing them yourself, pumpkin growing season isn't one you want to put off until the last minute.
The timing of when to plant pumpkin seeds changes slightly based on where you live. Because they take a while to grow, you have to be dedicated to these winter squash plants. If you stick it out, you can watch your pumpkin seedlings mature into the great, giant pumpkins you've always dreamed of.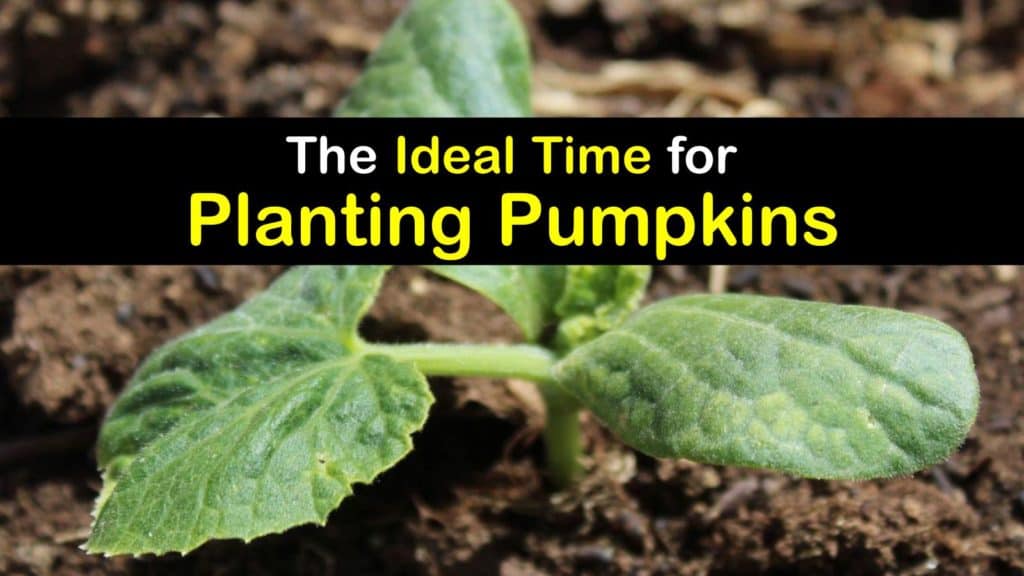 Cultivars for the Pumpkins Growing Season
While there are great pumpkin varieties to choose from, the most popular cultivars take 75 and 100 days to produce fruits. Warmer climates have a slightly longer growing season than northern ones, which means they have more time to sow seeds for the different kinds of pumpkins you can grow.
Atlantic Giant
The Atlantic giant pumpkin is gigantic and takes about 125 days to mature. The world record for the biggest pumpkin was grown from this variety. If you want something big that makes a statement, this is the way to go.
Bix Max Pumpkins
Big Max is another type of giant pumpkin, called Cucurbita maxima, taking 125 days to mature. These are more oblong with a traditional orange color. They have been around for years and sometimes weigh over 300 pounds.
Jack Be Little
This tiny, flat pumpkin is mainly used for décor purposes. They are only three or four inches in diameter and the perfect size for table decoration. They also have sweet flesh that some people use to eat.
Jack-O'-Lanterns – A Halloween Staple
These pumpkins are the ones that you are probably most familiar with. After 110 days of growing, these are the ones you see at pumpkin patches. They are medium in size and ideal for carving for Halloween. They are about the same size as medium or large watermelons.
Kabocha
Kabocha pumpkins are a Japanese variety. They have a dark green, lumpy skin with sweet yellow flesh, similar to some gourd types and shapes. They are common for making pies.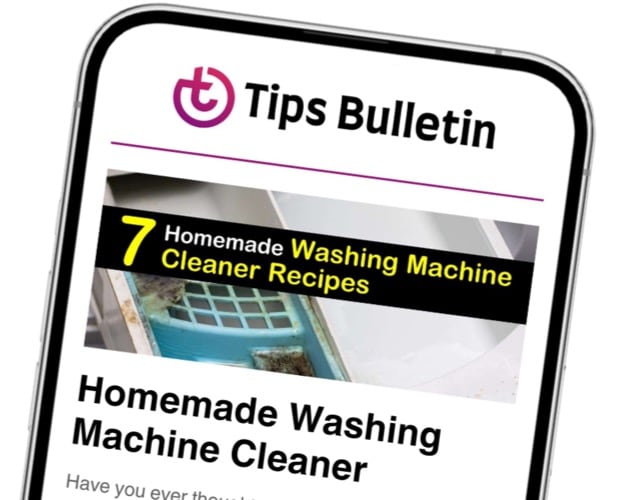 Finally, an email that Transforms Your Home.
Get the latest home and garden tips from our experts, delivered straight to your inbox.
Marina di Chioggia – Colorful and Recognizable
Some pumpkins are blistered and bubbly. The Marina di Chioggia is a blue-green colored pumpkin with a lumpy rind.
Many people use them for décor, but they are great for eating as well. Try growing these for the pumpkins growing season if you want to stray from traditional orange types.
Knowing When to Plant Pumpkins
Finding the best time to plant pumpkins varies based on your USDA hardiness zone. Warmer zones allow you to plant a little later in the season.
For example, when to plant pumpkins in zone 6 might be a little earlier than when to plant pumpkins in zone 7. Regardless, there is an ideal time for when to plant pumpkin seeds.
If you need to know when to plant pumpkins for Halloween, it is better to get an early start so you have time to harvest and carve them and use them a few weeks before the holiday hits. Like many varieties of gourds or squash, most types of pumpkins are ready to be planted from late May to early July.
Again, this changes slightly based on your hardiness zone. Different pumpkin vines also require different amounts of days to maturity. Make sure to check your seed packets for this information before planting them.
Preparing for Planting
Pumpkins thrive in USDA growing zones three through nine. When you search for a location, find a spot that has neutral or slightly acidic soil. Ideal pH levels are between 6.0 to 7.0.
You want an area with full sun, but they do tolerate some light shade if necessary. Each mound must be four to eight feet apart. The bigger the cultivar, the more space they require. Two to three plants typically grow in every mound.
Planting pumpkins means you have long vines growing all over the place. Unless you train them up a trellis or type of fencing, give them room to spread. They require good drainage and a warm soil temperature. Germination is most successful in soil that is at least 70°F.
Pollination requires plants with both male flowers and female flowers. Plant several plants of the same variety for them to pollinate and produce fruits.
How and When to Plant Pumpkin Seeds
Pumpkin seeds can be started outdoors from late spring to early summer as long as the danger of frost is gone. The last frost of the early spring is usually toward the end of May.
If you prefer, sow seeds indoors before transplanting them. However, gardeners have much more success with pumpkins and gourds when they sow them directly outdoors.
The best way to plant pumpkin seeds is to prepare to sow your seeds by digging holes that are 12 inches deep and wide. Place two to four inches of compost, decaying mulch, or aged manure at the bottom to fertilize less in the future.
Place the soil back into the hole. Add more soil to create a mound. Mounding increases drainage and provides a fertile base for the plants. Sow your seeds a couple of inches below the top of the pile.
Water the area and keep it moist until your seedlings start to poke through, like the best way to plant watermelon. Once the vines are established, keep them well watered because of their shallow root system.
One and a half inches of fresh water per week is perfect and keeps powdery mildew from forming. Weed the beds by hand to prevent spreading chemicals and keep from damaging the roots.
Fertilize your pumpkins whenever there are 12 inches of the stem that hasn't started to run. Any balanced fertilizer works for pumpkins. They do better when they have higher levels of potassium and phosphate as opposed to nitrogen.
Managing Pumpkin Pests
Animals and insects love pumpkins just as much as we do. Aside from deer, rabbits, and rodents sneaking into your pumpkin patches, there are other pests you have to look out for.
Aphids, squash bugs, squash vine borers, and pesky cucumber beetles are all common pests on your pumpkin vines.
The top two methods to treat them are floating row covers and insecticides. Get rid of some bugs using a solid stream of water, but they might return if you don't have other protection methods in place.
Harvesting Pumpkins from the Vine
Always check your seed packets to ensure that they have matured long enough before you harvest your fruits. Winter squash doesn't ripen all at the same time. Monitor each fruit for individual signs of readiness.
Pumpkins are ripe when they are vibrant in color with a firm rind. You should be able to put your fingernail in the rind without easily puncturing it. Harvesting pumpkins too early means they may shrivel within days of being picked.
When ready to harvest, grab a clean, sharp knife and slice through the stem, leaving a few inches intact helps prolong the life of your pumpkins if using them for decoration.
Cooking with Pumpkins
We all know that desserts are the perfect way to use pumpkins in the kitchen. After all, Thanksgiving wouldn't be the same without pumpkin pie. We challenge you to try out something a little unusual this year.
Come up with ways to use pumpkin in savory dishes that you never considered before. One of our favorite recipes is a delicious pumpkin mac and cheese that adds tons of nutrients to your weeknight dinner.
Add the pureed pumpkin, garlic, salt, and milk to a medium pot. Heat the contents over medium-high heat until it starts to come to a rolling boil. Lower the heat and stir in the butter and shredded cheese.
In another boiler, cook your pasta according to the package directions. Once the sauce thickens a little, add your cooked pasta directly to the same pan. Take some of the cooking water and stir it into the mac and cheese if it becomes too thick. Serve immediately.
Because we use them so late into the season, not many people realize that the time for when to plant pumpkin seeds has already passed by mid-summer.
Pumpkins bring a lot of joy to our lives. Whether doing it for your kids or yourself, growing pumpkins is an excellent way to add beauty to your garden beds and create a lot of fun activities along the way.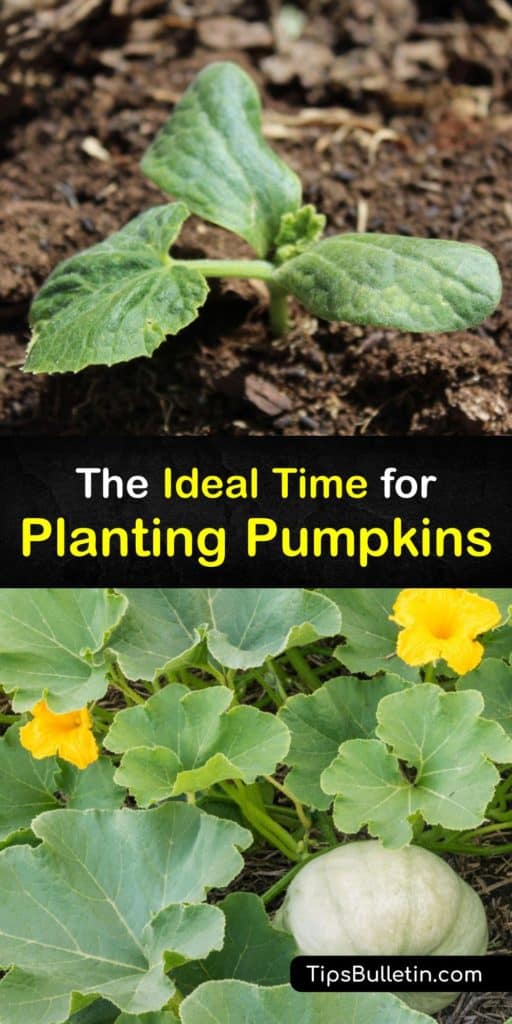 If learning when to plant pumpkins has helped you grow your largest pumpkin yet, share these tips for the pumpkins growing season on Facebook and Pinterest.