Nothing says summertime like a beautiful berry patch growing along the back fence. Why not learn how to make the most of your raspberries this growing season? We've got helpful advice about when to transplant raspberry bushes, encourage maximum growth, and some ideas for the harvest spoils.
When we imagine rows of red raspberries, we're thinking about Rubus idaeus or the common raspberry plant. These types of plants are either primocane or floricane fruiting, with primocanes producing fruit the first year and floricanes producing fruit the second year.
Many raspberry varieties are available. Two widespread groups are the summer-bearing raspberries which can be picked through June, and everbearing raspberries, which produce from mid-summer to late fall. Check out these great gardening tips for transplanting raspberries if you want to know more about how to care for these amazing little berries.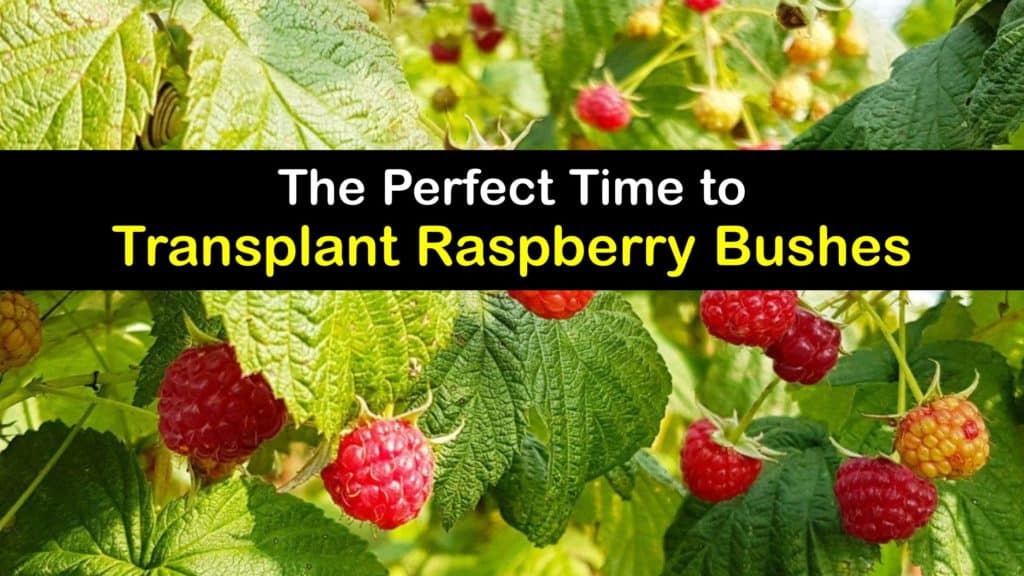 Discover the Best Time to Transplant Raspberries
With the correct information, transplanting raspberries is quick and easy. Are blackberries raspberries? While they are different plants, transplanting these fruits is the same. Knowing when to transplant raspberries is only half the battle – we have the best how-to hints for home gardeners.
Tips for Transplanting Raspberry bushes
Raspberries are perennial, summer-bearing bushes. How much sun do raspberries need? They thrive in full sun and want at least five hours a day. To prevent sun-scalded fruit, choose a spot in your garden that gives some amount of filtered sunlight or partial shade throughout the day.
Before diving into tips about when to transplant raspberry bushes, let's go over a few points to encourage maximum production in the garden.
Most raspberry varieties are hardy in zones 4 to 8 and prefer a soil pH of 6.0 to 6.5. Raspberry plants like good air circulation, so a water-logged pot or garden space won't do for their delicate root system. If you have heavy clay soil that isn't well-draining, either opt for deeper watering less often or plant in containers.
Growing in containers allows you to closely monitor soil quality and move the container to sunnier spots throughout the day if necessary.
Whether you choose red raspberries, black raspberries, or golden raspberries, the plant's requirements are the same. These tips for transplanting raspberry bushes apply across the raspberry patch and will serve you well in your home garden adventures.
How to Transplant Raspberries into Containers
Most home gardeners choose a suitable raspberry variety from the local nursery, which comes as a bare-root plant. Picture a stick with a scraggly little root ball growing from the bottom; every great DIY garden has to start somewhere.
These little sticks may seem unimpressive, but once transplanted, nitrogen wakes the raspberry from its dormant state, and new canes with leaves begin to sprout from every direction.
Raspberries enjoy a little acid, so toss in a few handfuls of an ericaceous potting mix or acid-loving plant mix to kick up the acidity. Prep your pot by cleaning it thoroughly and filling it with a standard potting mix, and add in a bit of blood meal for an excellent nitrogen boost if you have some.
These extra options aren't necessary; however, they help give your growing raspberries a leg up. Once your pot is almost full of soil, make a hole large enough for the root ball to sit comfortably. Add your raspberry seedling and backfill with more soil so the level sits flush with the lip of the pot.
You don't want to bury too much of the raspberry cane beneath the dirt – just enough to cover the root ball comfortably, then water thoroughly. Use organic matter as mulch or micro bark wood around the base of the plant to keep moisture in and pests out.
How to Transplant an Established Raspberry Bush
Let's talk about how to transplant raspberry bushes already established in your yard but need relocation. Perhaps you've found a sunnier spot or put up a new trellis this year, which requires reorganizing the garden.
Don't let a large, unruly raspberry bush during raspberries growing season intimidate you. Transplanting is quite straightforward and won't take any time at all.
Prune away the old canes, and look for dark bark or signs of fruiting, as these are indicators of age. To avoid brambles, always wear gardening gloves. Leave about ten canes together, and once you have an idea of the bush's size, dig the transplant hole slightly bigger than the bush.
To dig out an established raspberry bush, use the shovel to break a circle in the dirt about 12 inches from the canes, leaving a generous ring of soil around the root system.
The best time to transplant raspberries that are already established in your yard is at the end of the growing season in the fall, after the canes produce fruit, and it's easier to tell which of the old canes is at the end of their life cycle.
Gently pull the raspberry bush out as one clump and place it softly in the transplant hole. Fill in any gaps with native soil and mulch with straw or wood chips.
When to Transplant Raspberry Bushes
Transplanting raspberries is simple, and with a bit of support at the start, your raspberry bushes will be propagating in no time. Generally speaking, the best time to transplant raspberries that are just starting as new plants is in the early spring.
However, use your knowledge of local weather patterns to avoid frost mishaps, as tender young floricanes are easily damaged. Wait for late fall for well-established raspberries after the leaves have started to yellow, indicating the plant is diverting its energy from the leaves to the root system.
Fresh Raspberry Vinaigrette
Raspberry canes grow but don't produce fruit during the first year; however, by the early summer of the second year, juicy red raspberries should be popping up all over. Why not make the most of salad season with this delightful raspberry vinaigrette recipe? It's simple, delicious, and is a magnificent reward for months of raspberry nurturing.
This recipe couldn't be easier. Combine all the vinaigrette ingredients in the blender and pulse for around a minute, or until pureed. Give the mixture a quick taste test and add more honey or pepper, if required. Strain the vinaigrette if you choose, though it's not necessary. Use vinaigrette immediately or seal and refrigerate for up to ten days.
We hope you feel confident knowing how easy transplanting raspberry bushes can be and how little time it takes to manage. There are no more mysteries about when to transplant raspberry bushes or what to do with the canes to encourage vigorous growth.
Raspberry bushes are hardy, healthy, and immensely rewarding to cultivate. You have complete control over these easy-growing plants, and your home garden can be anything you dream.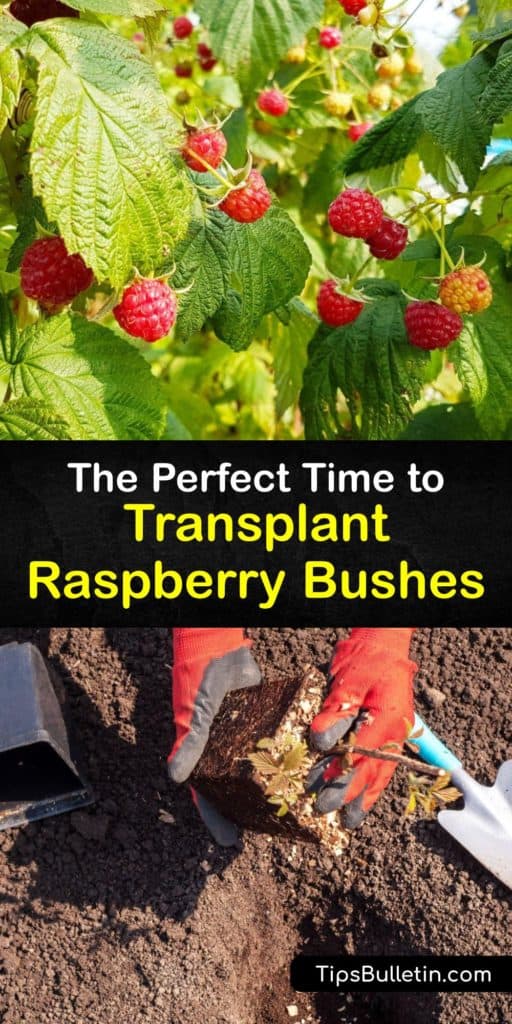 If you loved learning when to transplant raspberry bushes, please share these home and garden tips with a friend on Pinterest or Facebook who wants to grow beautiful berries this year.