Apple cider vinegar is everywhere and for a good reason, because it has so many uses. You would be amazed at how much this vinegar can help you in everyday life. Use apple cider vinegar every day for health reasons or for cleaning inside and outside your home.
Let's look into major benefits and uses of apple cider vinegar for your daily life.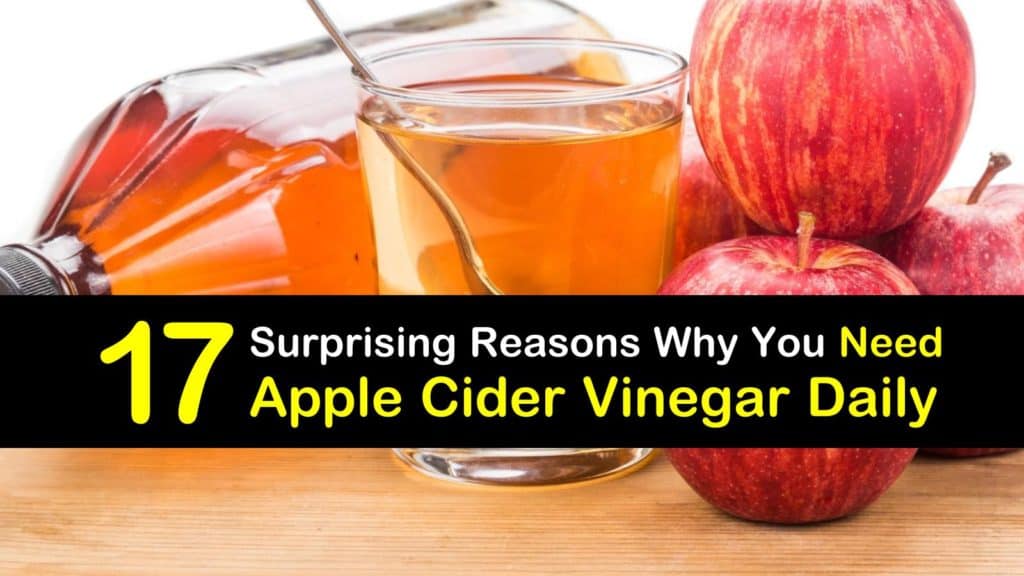 The Importance of Apple Cider Vinegar
Check out our recommendations for using apple cider vinegar at home. You may be surprised by what you learn.
Home Detoxification
A clean home helps to keep you and your family healthy. You can ditch the chemical cleaners and use apple cider vinegar to clean most surfaces and to eliminate germs and bacteria in your home.
Whiten Teeth
So many things can stain your teeth, such as dark-pigmented fruits, wine, coffee, smoking, and age. You can use apple cider vinegar to whiten your teeth by simply rubbing it on your teeth and then rinsing with lukewarm water.
Stop Hiccups
Hiccups result when you protein digestive is slowed or you overeat. You need to ease the spasms in the diaphragm and restore acid balance in the stomach to alleviate them.
Apple cider vinegar is beneficial for all of these, and you simply need to sip on a mixture of apple cider vinegar and water to ease your hiccups.(..)
Room Freshener
The properties in apple cider vinegar help to promote a fresh smelling room, making this is a great cleaner for places like the bathroom. Mix apple cider vinegar, baking soda, and a bit of water, and you can also add some lemon juice to the mix for a burst of citrus.
>> Related: 70+ Wonderful Uses of White Vinegar
Shiny Hair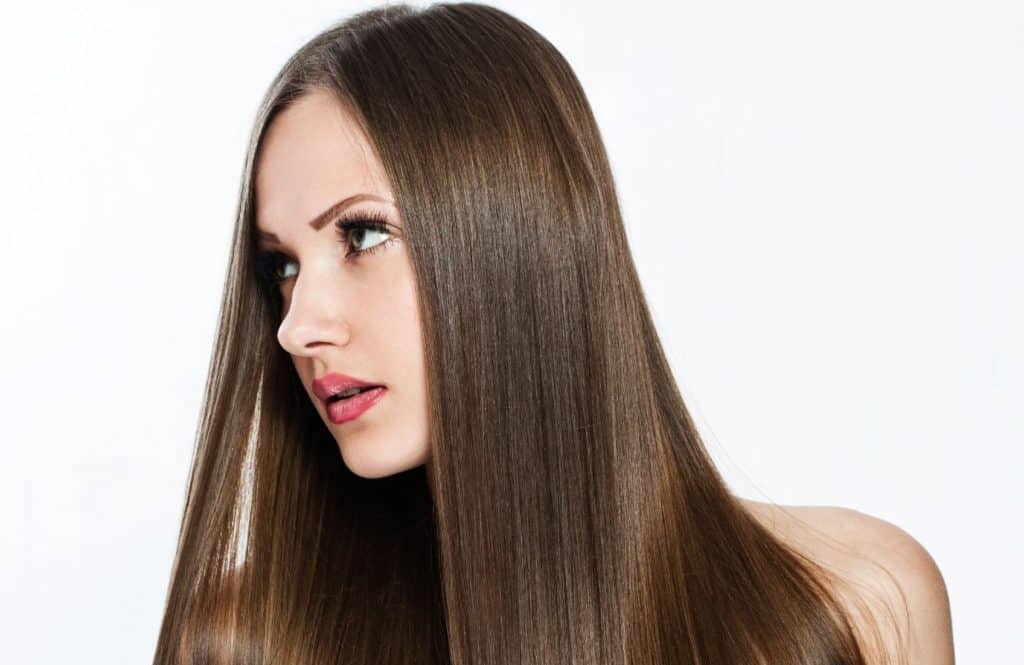 Shiny hair is healthy hair and when your hair is shiny, it is not being weighed down by product buildup. After you shampoo your hair, use apple cider vinegar as a rinse before you condition to add shine. Then, simply rinse with cold water after the vinegar and after the conditioner.
Flea Repellent
You do not have to tolerate fleas and you can ensure your pet's comfort by getting rid of them. Take one part water and one part apple cider vinegar, mix this in a spray bottle, and spray your pets to eliminate fleas. It can be used as a natural flea deterrent for humans too. Add a couple drops of your favorite essential oil to mask the vinegar smell.
>> Further reading: Use apple cider vinegar to keep spiders out of your home
Treat Diarrhea
Apple cider vinegar contains pectin, a type of water-soluble fiber to help bulk up stools and alleviate diarrhea. It also helps to calm intestinal spasms and soothe the lining of the colon, both of which calm diarrhea as well.
Eliminate Candida
This is a type of fungus that can cause an array of uncomfortable problems, such as oral thrush, sugar cravings, poor memory, yeast infections, and fatigue.
You can consume apple cider vinegar each day to help combat this fungus so that it does not build up and cause problems.(..)
Weight Loss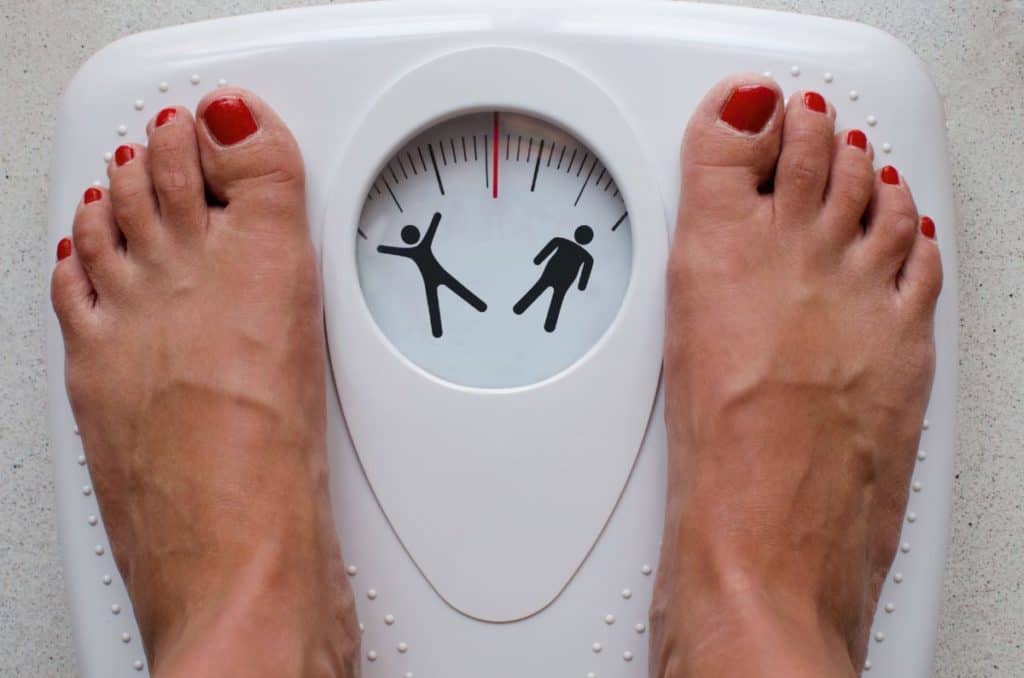 Apple cider vinegar is purported to be effective in promoting weight loss. Take 16 ounces of water and add two teaspoons of vinegar to it. Just sip it throughout the day to help promote weight loss.
Reduce Heartburn
Heartburn is very uncomfortable, but apple cider vinegar helps to correct low acid levels and this is how it treats heartburn.(..)
It works quickly, so at the first sign of heartburn, take one teaspoon of this vinegar and follow this up with a full glass of water.
Improve Lymphatic Health
Your lymphatic system is responsible for your overall health, and when you keep everything flowing properly, you do not have to worry about mucous building up in the lymphatic system.(..) This helps to alleviate allergy effects, sinus congestion, headache, and sore throat.
Detoxify the Body
A quick detox a few times a year will eliminate toxins from the body and promote better overall health. Apple cider vinegar helps to detoxify the body, as well as detoxify the liver and promote better cardiovascular system circulation.
Equilibrium Balance
This vinegar may help to balance your equilibrium which ensures better overall health. It will ensure your body's pH is balanced, increase your energy, and help reduce the risk of you falling victim to infections.
Sunburn Soother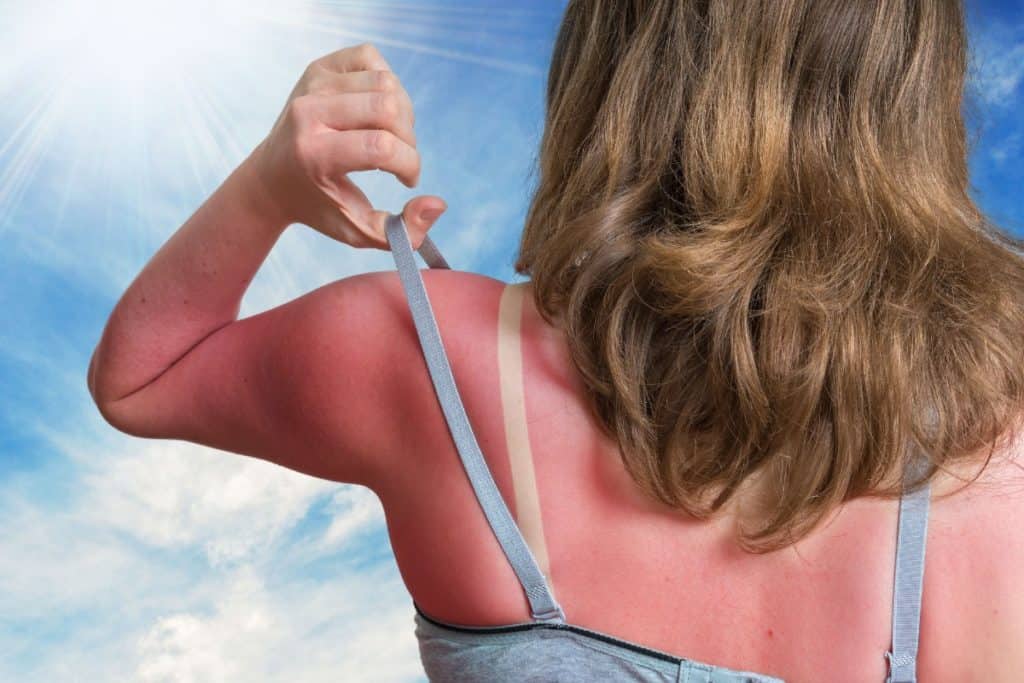 Apple cider vinegar is an excellent natural skin care home remedy. It is perfect to get rid of pimplesand helps with foot or toenail fungus. During summer time it is great to get relieved on a sunburn.
You can take a bath and add a little apple cider vinegar to help soothe a sunburn. Fill a tub with lukewarm water so that it is not too cold, add about two cups of this vinegar and then soak for ten minutes.
>> Further Reading: How to get rid of foot fungus using apple cider vinegar
Massage Treatment
If your feet or hands are tired, a massage with apple cider vinegar can help to wake them up.Apple cider vinegar also has anti-fungal properties so it can help to prevent athlete's foot when your feet have been in sweaty shoes all day.
Natural Aftershave
You can use vinegar as an aftershave to help prevent razor burn and other discomforts. Simply shake the bottle well and apply it as you would a regular aftershave. You can use a cotton ball for application to prevent dripping.
Balance Skin pH
The pH of your skin must be in balance or else you are at risk for a wide array of skin issues. Make a balancing toner with two parts water and one part apple cider vinegar. Apply this each night after washing your face.
For the best results, make sure to use it properly. If you plan on ingesting apple cider vinegar regularly for health issues, consult your doctor first to ensure absolute safety.
If you learned the best ways to use apple cider vinegar every day, please share this apple cider vinegar article with others you know on Facebook and Pinterest.