Regardless of which USDA growing zone you live in, most people can grow zucchini plants during the summer. It's incredible to see our veggies thrive, but there are times when we come across problems that we don't know how to fix. Zucchini leaves turning yellow is something that happens to many gardeners at one point or another.
Zucchini plant leaves usually create enough chlorophyll to keep the leaves vibrant green until fungus, pests, and bacteria start to interfere.
If you have a few yellow or white spots on zucchini leaves, it is time to troubleshoot the infected plants. If left untreated, these issues could kill your plants or make you lose an entire harvest.
Some of these chlorosis causes are more dangerous than others. Therefore, it is best to take action as soon as possible and save all the cucurbits in your garden that you can.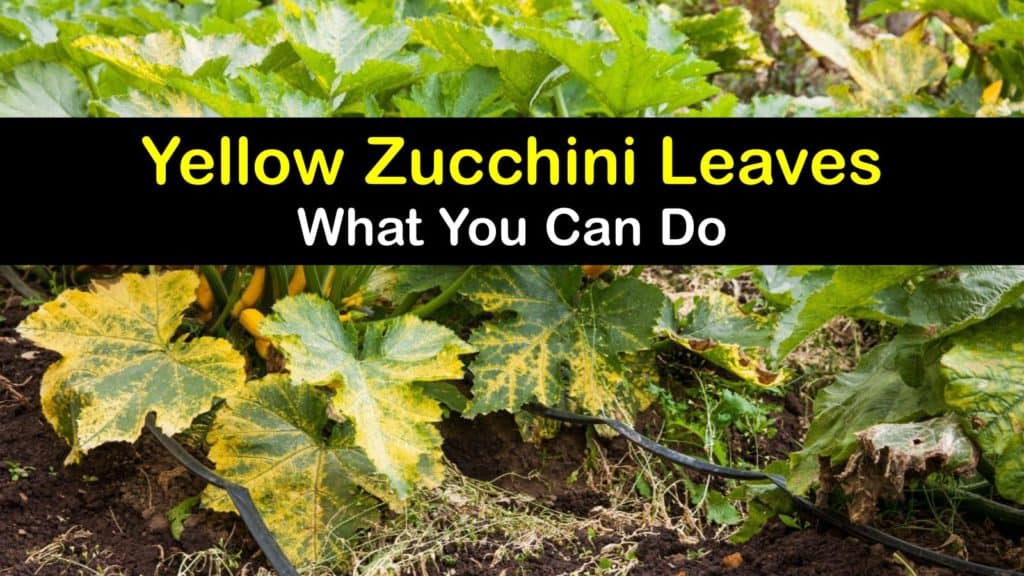 Why are My Zucchini Plant Leaves Turning Yellow?
Starting zucchini seeds indoors and transplanting them in the garden is a fun and tasty project. However, sometimes things go wrong.
Zucchini leaves turning yellow occur from several serious factors. However, some are more common and curable than others. Let's take a deeper dive into some of the top causes of yellowing leaves on squash plants.
Zucchini Leaves Turning Yellow from Improper Sun
Sun is crucial for the survival of all plants. Zucchinis require full sun to stay healthy. Place them in an area that receives a minimum of six hours of direct sunlight every day. Eight hours is even better.
The only way to fix the yellow leaves from this issue is to transplant them to another location. Transplanting zucchini isn't ideal because you don't want to disturb the roots, but you might as well take a chance and hopefully save the rest of the zucchini leaves.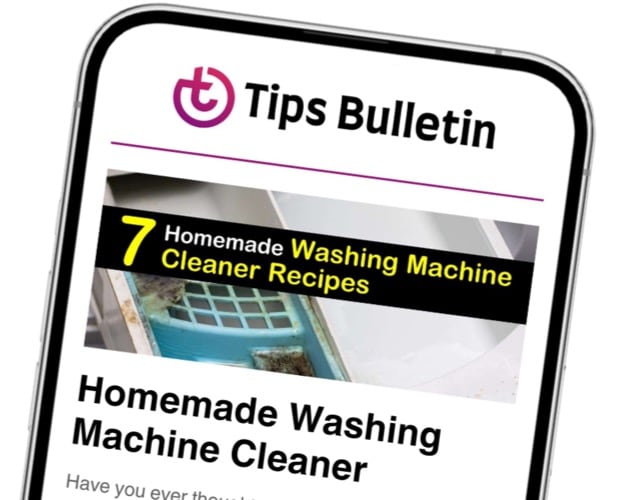 Finally, an email that Transforms Your Home.
Get the latest home and garden tips from our experts, delivered straight to your inbox.
The next growing season, try growing these crops in pots that you can move around as the sun changes.
Overwatering and Underwatering Causes Yellow Leaves
Chlorosis often occurs because of an improper amount of water. Whether you give the plants too much or too little, this is a big issue affecting zucchini plant leaves.
All plants need water to live, but zucchinis don't demand as much as you think they would. Overwatering drowns the roots and stunts their growth. The zucchini roots can't support the plant and transfer nutrients.
To improve dirt drainage, amend the soil with plenty of organic matter. Allow the soil to dry out before watering again. Zucchini crops only require about one inch of water per week.
Underwatering is just as dangerous as overwatering. Without water, the plant food isn't absorbed and cannot make chlorophyll.
The zucchini turning yellow means you need to pay closer attention to how dry the soil is. If you have sandy soil, you may have to water them even more than other soil types.
Nutrient and Soil Deficiencies
Courgettes rely on a certain amount of nutrition to stay alive. Before sowing seeds or planting transplants, always perform an annual soil test at the beginning of the growing season to ensure that the summer squash will survive.
The different varieties of zucchini plants are heavy feeders and don't do well without proper horticulture care and nutrition. A nutrient deficiency is typical and easy to amend. The most common for this plant type is iron and calcium deficiency.
Sometimes iron gets trapped in the soil and isn't accessible through the roots, which is sometimes the cause of excess manganese, potassium, copper, or zinc in the earth.
To fix soil deficiencies, perform a soil test and determine what the ground is lacking. Use fertilizers that add those deficiencies back into the garden beds. If possible, use well-rotted horse and chicken manure to amend it with more nitrogen.
White Spots on Zucchini Leaves from Viral and Fungal Disease
There are a lot of diseases that could infect your zucchini plants. Zucchini turning yellow or white are two signs of a deeper problem that you have to look into. One of the most common zucchini plant diseases is the cucumber mosaic virus. It's easy to know if a zucchini is bad with this issue.
Unfortunately, this problem does not currently have a cure. Your best solution is to pull the infected plants and prevent it from happening again. Because aphids spread it, use floating row covers or organic neem oil for plants to keep them off your zucchini for the year.
Fusarium wilt is another common problem. This disease is spread through cucumber beetles. Remove the diseased plants and leaves and practice crop rotation to prevent it in the future.
Mildew on zucchini leaves is something that many gardeners have to deal with. Zucchini leaves turning white or yellow are the first signs of fungal disease like downy and powdery mildew.
Treat the plants with fungicides, boost air circulation, and refrain from overwatering your plants. Use the same guidelines for treating other diseases like blossom end rot.
Pest Infestations
Yellow and white spots on zucchini leaves, as well as yellow cucumber leaves, may also mean that you have an infestation. Don't grow zucchini with potatoes, as these are bad companion plants for zucchini.
Bug problems could be spider mites, squash bugs, or the dreaded squash vine borer. The goal is to get rid of harmful insects and attract beneficial insects.
Because the plants have both male and female flowers, they rely on pollinators for successful pollination to create fruits. Either use pesticides or make your own DIY insecticidal soap.
In a small jar, mix the vegetable oil and dishwashing liquid. When ready to use, combine two teaspoons of the soap with one cup of warm water.
Pour the new solution into a spray bottle and spray the outside of your zucchini plants every few days until all signs of insects are gone.
Damaged Roots
Plant roots are sensitive, and even minor damage to the root system could make zucchini leaves turn yellow. If the roots are already damaged, there isn't a whole lot that you can do. Try to avoid stressing the plant any further.
Work hard during the growing season to keep your plants protected. Don't step too close to the base of the plants. Refrain from transplanting them whenever possible. Treat all of your garden crops with gentle care to help them feel secure and stable in their beds.
Gardening is a constant challenge. You never know what sorts of problems will pop up every year. It helps to prepare yourself for the worst.
Your best bet in stopping yellow and white spots on zucchini leaves from showing up is to put preventative measures into place before planting.
Prevention methods include making sure the soil is rich with nutrients and well-draining, watering them the right amount, practicing crop rotation, giving them full sun, removing bad pests, and inviting good bugs.
The more time you spend tending to their needs, the less likely you are to deal with yellow leaves and dying plants.
If you put in the time and effort, they will pay you back at the end of the growing season with a harvest so plentiful that you'll have enough to stock up for winter.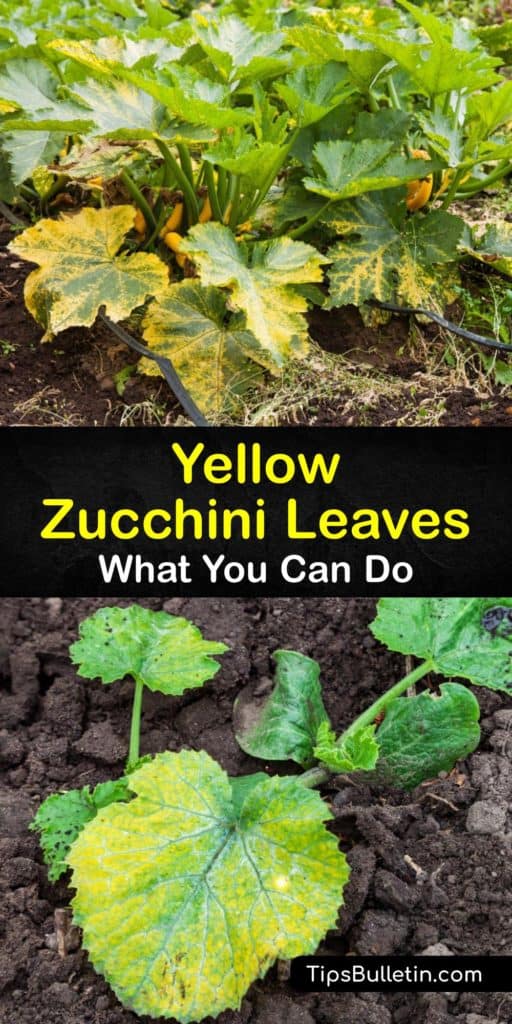 If discovering the top reasons for zucchini leaves turning yellow has helped you save a few plants, share these solutions to save yellowing zucchini plant leaves on Facebook and Pinterest.