Our living spaces afford us a unique sanctuary that we call our own, which is why we typically incorporate elements of nature into our indoor decor. Adding a few easy to grow indoor flowers enhances these safe havens with bright bursts of colors, sweet aroma, and general enjoyment.
Doing this also allows beginning gardeners to include specimens without implementing intense maintenance routines. While basking in the beauty of the colorful blossoms many of these plants host, there are plenty of other reasons to care for flowers indoors.
In addition to their bright hues, many fill the room with pleasant fragrances. This characteristic is especially beneficial in areas like the kitchen, where overpowering cooking and drain smells regularly reign.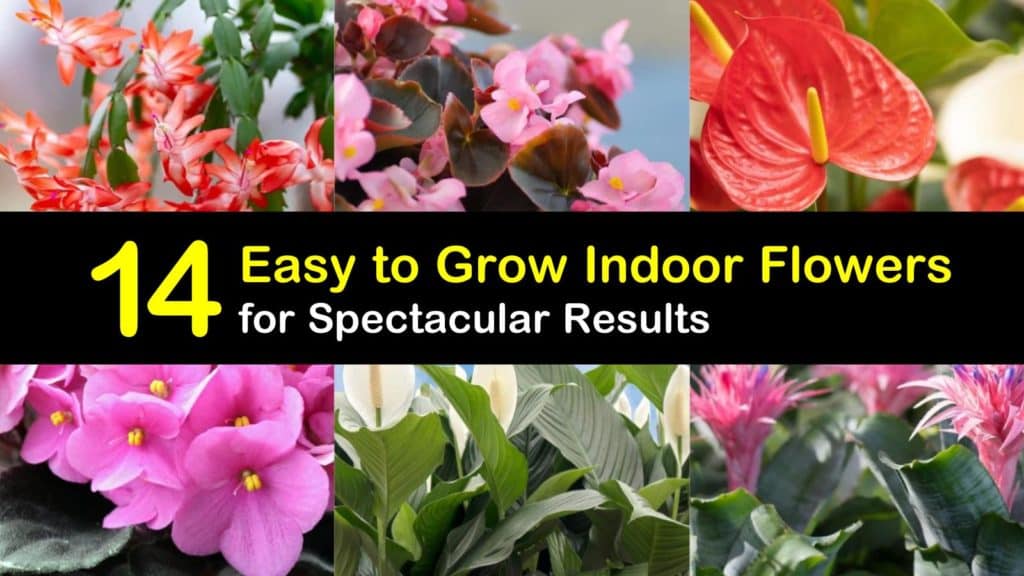 Terrific Easy Growing Flower Ideas for the Home
Some plants contain leaves that even purify the air, creating a healthier living space for all. Most plants also benefit from being brought indoors, since it saves them from cold temperatures and allows you to monitor their growth and progress more consistently.
Whatever way these striking flowers speak to you, there is an extra special something to spark joy in every home.
When preparing for your new house guest, one of the most vital things to consider is where it plans to live. Beyond lighting requirements, selecting the right container is just as crucial to securing the plant's survival.
Ceramic pots prevent soil from retaining too much moisture, which is vital for plants that do not tolerate wet feet.
Plastic containers are easier to clean while hanging baskets of the same material keep toxic plants away from pets and young children. All options have their advantages and drawbacks, so choose wisely before bringing your plant home.
Note that there are also many easy vegetables to grow inside, as well as small fruit trees. You have many options for adding greenery inside your home.
Growing fruit trees indoors is simple as long as you heed water, light, and fertilizer requirements for individual plants. The bonus is that you can harvest fruit to enjoy.
Proper Plant Care
Your indoor plants will thrive under the right conditions. However, if you have problems with fungus gnats or need to get rid of aphids on indoor plants, there are simple home remedies to alleviate the problem.
Philodendron (Philodendron bipinnatifidum)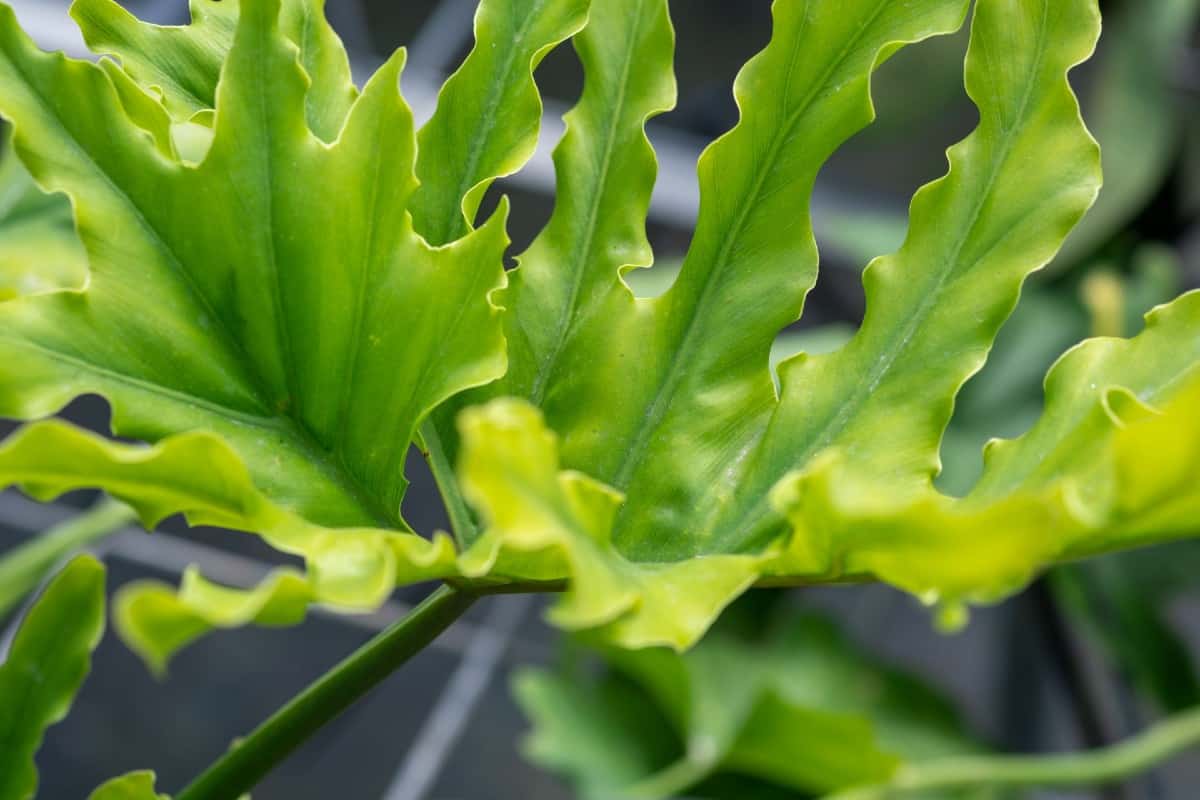 The word "Philodendron" originated from the Greek words for both "love" and "tree," a reminder that most houseplants are a work of heart. When it comes to container planting, there is nothing more classic in nature than this incredibly low-maintenance plant.
Its large lacy leaves create a stunning appeal, while their plant itself works wonders for purifying the air in small spaces. Native to South America, Philodendron needs several hours of bright, indirect sunlight each day.
However, too much sunlight leads to yellowing, which differs from normal aging since all leaves reveal signs of overexposure, rather than just a few. Watering is also essential for the plant's development, though it quickly recuperates after minor mishaps.
Flowering Maple (Abutilon x hybridum)
This beautiful plant can be grown as a small tree, pruned for a shrubby form, or even added to as easy hanging flowers. The shape of the leaves resembles those on a maple tree, but it is not part of that family, and they can be variegated as well as green.
The flowers come in yellow, red, or pink and are crepe-paper thin. The Flowering Maple is a fast grower and blooms constantly, adding cheer to any indoor area.
Wood Sorrel (Oxalis): A Tart Addition to Soups and Salads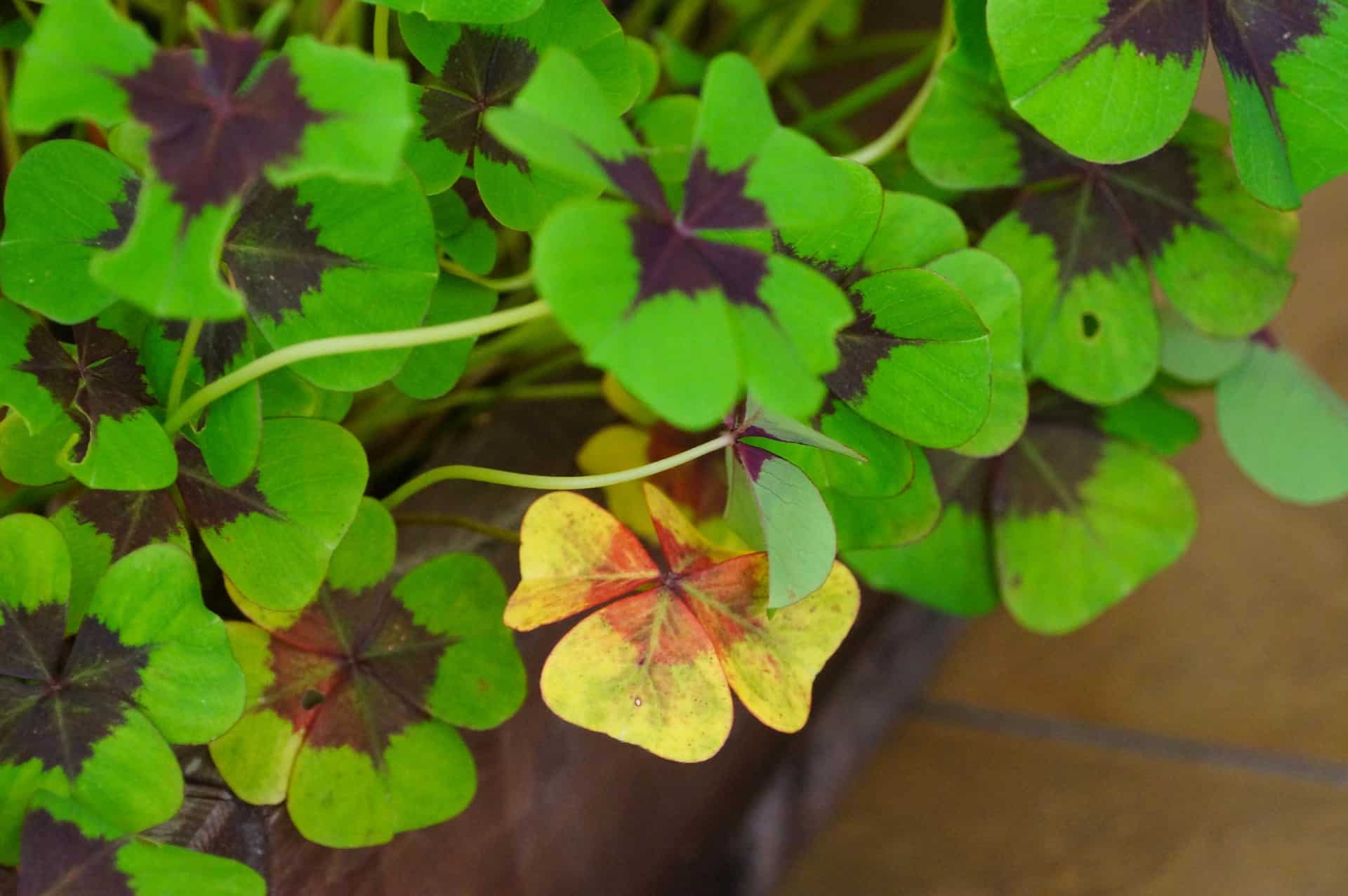 Wood Sorrel is another impressive candidate for growing indoors. The leaves resemble shamrocks and often join salads and soups for a tangy zip of flavor. Every part of Wood Sorrel is edible and has earned the name "sour grass" for its tart taste.
These shade-loving plants grow best in part shade or filtered sunlight, making them ideal for the indoors.
Reddish flowers emerge from the plant starting in May and last until the end of the summer. The best time to water the soil for these plants is when the potting soil around their base begins to dry out.
English Ivy (Hedera helix)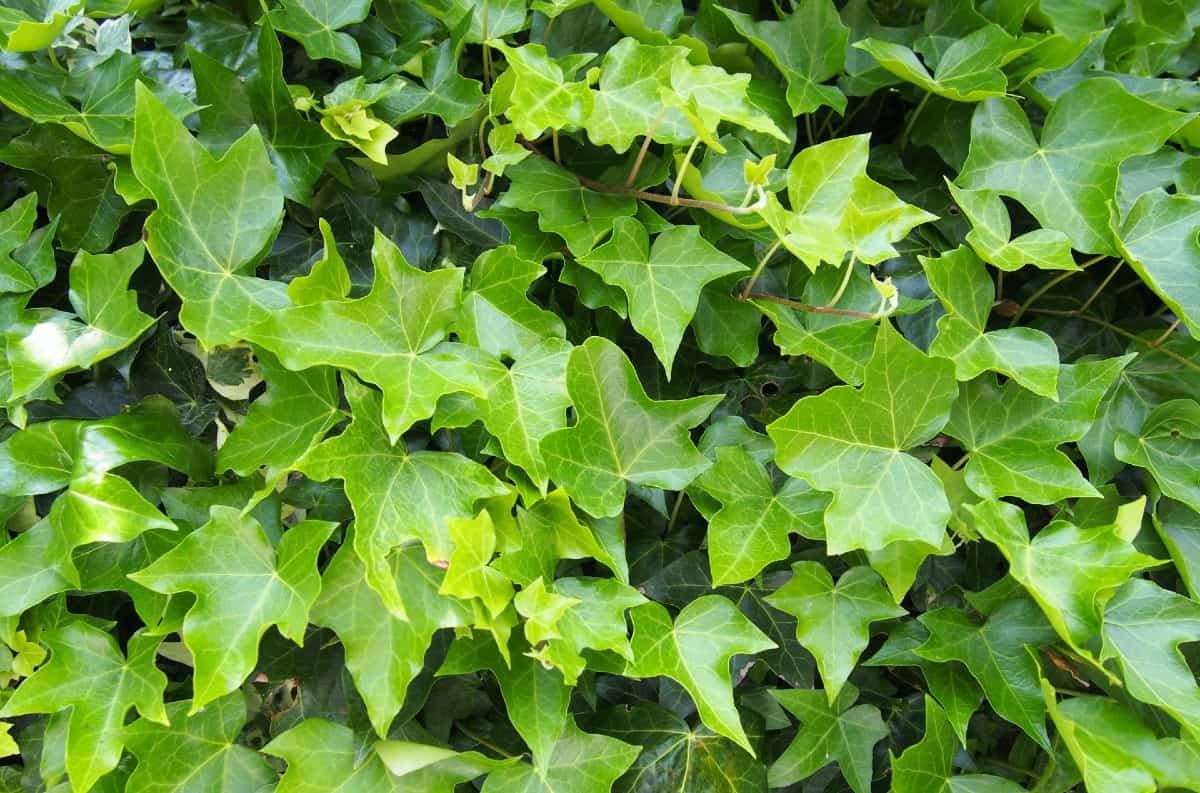 Many homeowners love the draping vines of English Ivy, especially when displayed in hanging baskets. Outdoors, the plants are incredibly invasive, with the potential to quickly spread out of control.
It has even been known to kill trees over time by robbing them of sunlight. Indoors, however, the plant is much more easily modulated and cut back. Ivy plants require bright light to develop their healthy evergreen vines.
Low light deprives their foliage of much-needed nutrients and causes them to be much less pronounced. The colors of the plant are not limited to green leaves alone, either. Some even display colors like cream, grey, and gold.
Geranium (Pelargonium)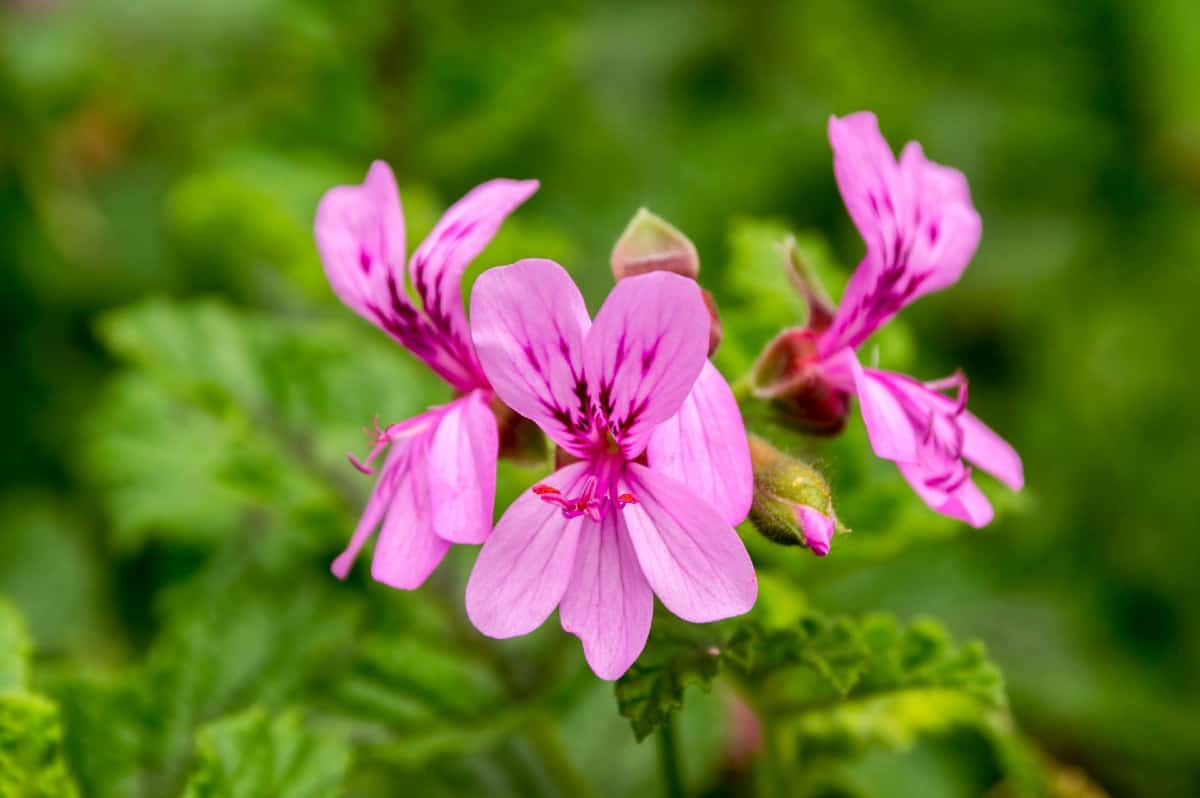 If you love the fresh scent of flowers, then geraniums make the perfect companion for your home. Not only do they grow exceptionally well in containers, but they also come in a wide range of divine fragrances.
Some scents include rose, vanilla, mint, and even chocolate. Because their scents are so strong, many homeowners use them to drown out kitchen smells.
Consistent watering is key to their survival in containers. Fertilizer is not necessary, as this often promotes lusher foliage and fewer flowers.
They bloom throughout most of the year, including spring, summer, and fall. Give them at least six to eight hours of sunlight each day and protect them from the cold.
Widow's-Thrill (Kalanchoe): Long-Blooming Succulents Perfect for Windows
Growing succulents is one of the easiest steps a beginning gardener takes. There is no other specimen out there with a greater reward when growing as Widow's-Thrill.
This succulent blooms in the late fall or early winter, with a bloom time that lasts up to six months at a time. Deadheading spent flowers allows them to continue growing throughout the season.
When indoors, water the plant when the soil dries to three or four inches deep, though when still growing, keep the soil moist until the plant is fully established.
These easy-care plants only ask for a sunny windowsill to perch on during the day, with moderate protection from excessively bright sunlight.
Peace Lily (Spathiphyllum wallisii)
Another common indoor plant is the Peace Lily, which produces green or white flowers every spring. These blooms last for about two months and display the best results when given a bit of potting mix to encourage growth.
The plants grow up to 6 feet outdoors but are considerably more manageable when grown in pots inside. Typically, they don't reach any higher than 16 inches.
Surprisingly, these tropical evergreens do not like too much sun or moisture. Indirect light is ideal for growing conditions, while drier soil is preferable to wet.
Peace Lilies also contain a toxin found in daffodils and hyacinths that irritate the stomach and respiratory systems. Because of this chemical, it is crucial to keep them out of reach of animals and small children.
Wax Begonia (Begonia x semperflorens-cultorum): Easy to Grow Indoor Flowers
Flowering houseplants bring color and appeal to any home, particularly when it comes to begonias. These delicate pink flowers spring up from May through October and are a gorgeous addition to any room.
The entire plant gives off a waxy, porcelain vibe, from their dainty flower petals to the succulent stems and dark leaves. Growing these plants indoors not only benefits you, but it also suits the plant.
Temperature plays a huge role in the flower's success, which is more readily moderated indoors. Maintaining the humidity at around 50% is equally helpful. Accomplishing this step occurs quickly by introducing a humidifier into the room.
Christmas Cactus (Schlumbergera truncate)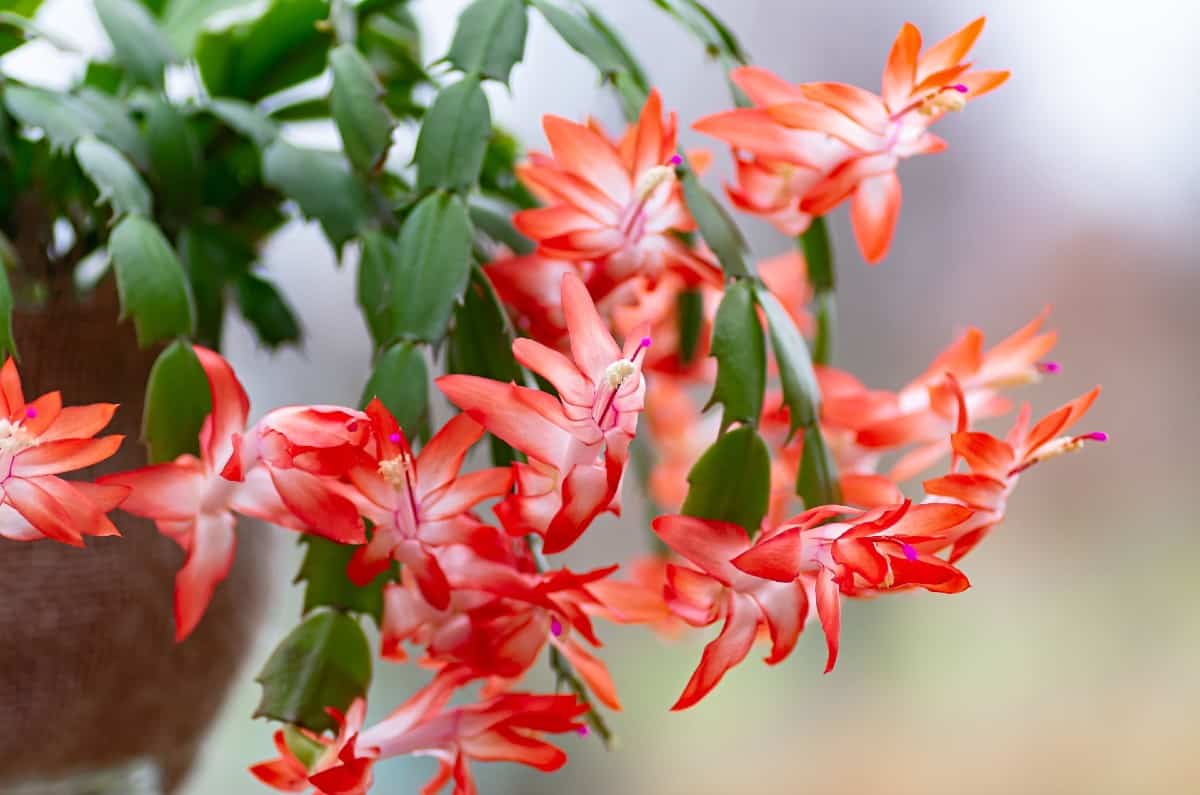 The Christmas Cactus also does well indoors. These gorgeous blooms are good indoor flowers for low light conditions. With brighter light, however, the flowers bloom much better, though it is not a marker for the plant's success.
Despite its label as a cactus, it prefers cooler climates and asks for a shady little area to grow in the summer to prevent scorching. During the spring and summer months, keep the plant in moist soil. A strange quirk it asks for is plenty of beauty sleep.
Place the plant in a room with total, uninterrupted darkness for around 14 hours. One of the other benefits of growing these plants instead of other Christmas favorites is that they are not poisonous to animals.
Amaryllis (Hippeastrum)
Among the flowering plants to grow indoors, Amaryllis is one of the prettiest and most rewarding. Growing the flowers from bulbs is a cinch, while maintenance when fully grown is also simple.
The primary purpose of the plant is to grow indoors only, with most being nearly impossible to flourish outside. Cooler temperatures extend the longevity of these flowers, along with encouraging a dormancy period in the winter.
These spring and summer bloomers love bright light and a regular watering routine as well. As buds, they only call for a little bit of water until they pass two inches in height. As the plant grows, you may wish to move them to a larger pot to extend even more.
Shamrock (Trifolium dubium): Good Luck and Easy Maintenance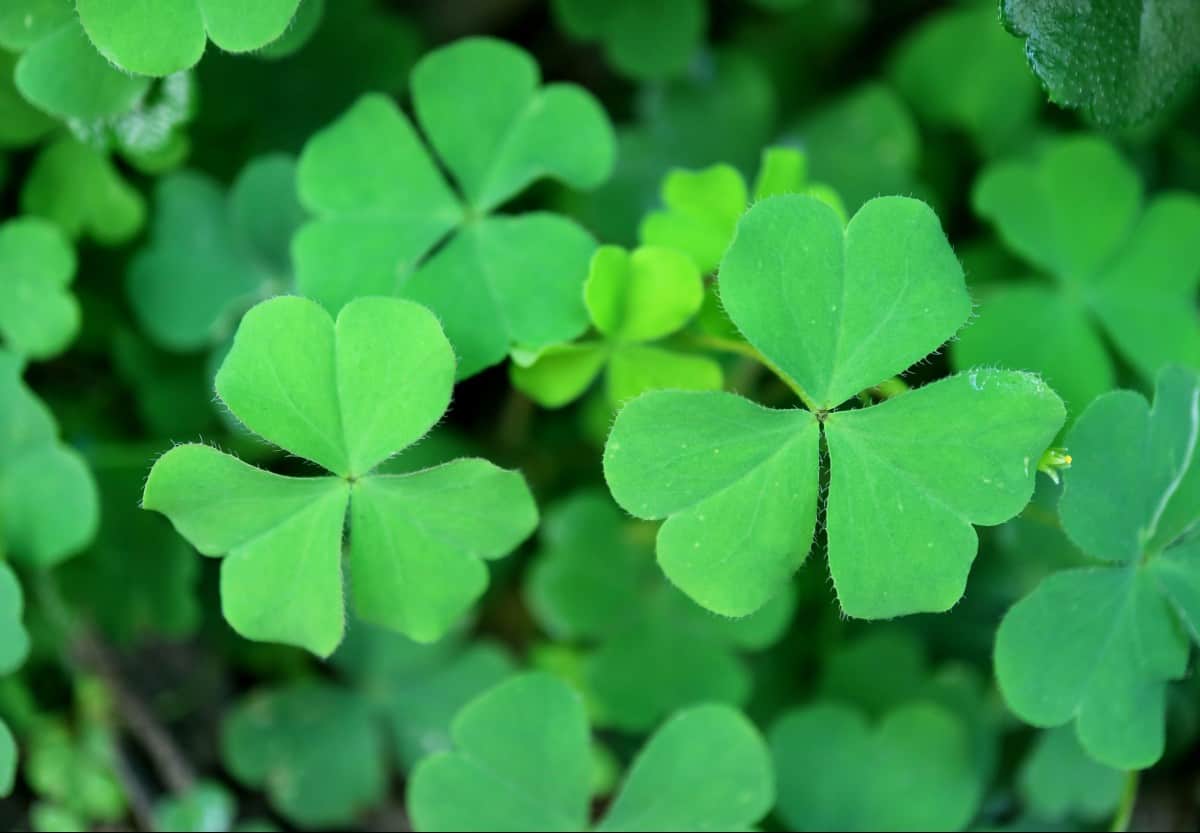 Good luck is always a fantastic thing to keep lying around, and there is no better applicant for the task than the shamrock. The iconic symbol of Ireland and good luck goes by many names and is often confused with other plants.
The Trifolium dubium is the most accepted form of this species and always appears with three leaves. This summer plant loves full sun but also accepts a little bit of shade.
It needs plenty of fresh air to grow healthy and happy, so placing it outside on a porch from time to time does wonders. When the plant leaves slowly begin to lose their vibrant hues, let the soil dry out just a little to coax the plant into a dormant stage.
Painter's-Palette (Anthurium andraeanum)
One type of indoor plants you may not have thought of is the Painter's Palette. What many view as the bright red flower on this shrub is actually a leaf that protects the buds from harm.
The plant symbolizes hospitality since it is shaped like an open heart, making it an excellent plant to add to any home. Another benefit these unique flowers offer is that they bloom all year long, primarily when kept on a well-ordered regime.
Allow the first inch of soil to dry before adding more water and use soil capable of retaining a moderate amount of moisture. The sap of the plant causes irritation, so avoid touching it whenever possible.
African Violets (Saintpaulia ionantha): Stunning Flowers with Vibrant Colors
If a regular supply of cut flowers is what your heart desires, then African Violets make an attractive option. These beauties appear in vivid violets and pale blues, as well as multicolored flowers, to suit any style.
The plant grows in a cluster that reaches about 6 inches in height and spreads to about 12 inches wide. Native to East Africa, the plant cannot survive in most U.S. climates, which is what makes it ideal for indoor growing.
Bright light brings out the best blooms but not direct sunlight. A west or south facing window is ideal since other locations cause the leaves to suffer in the process.
Bromeliad (Bromeliaceae)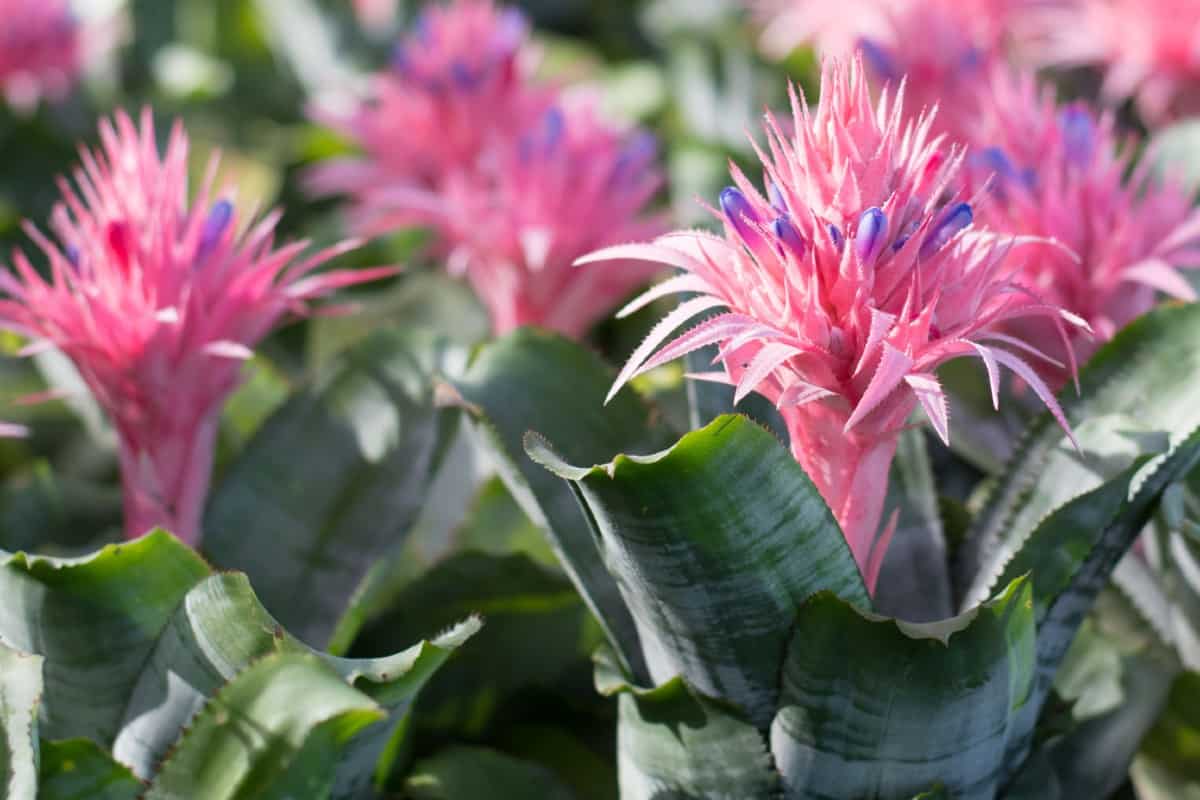 Native to Brazil, the bromeliad is a typical tropical plant that thrives in the consistency growing plants indoors provides. Because some bromeliads require extraordinary temperatures to succeed, they were once thought to be greenhouse plants only.
While some species are more high maintenance than others, most adapt well to the regulated temperatures and humidity they find inside the home. The biggest take away from these plants is that overwatering is out of the question.
A few drops of water go a long way with these plants, which receive their nutrition from the leaves, not the roots. The roots aid solely in maintaining the plant's balance. If tended to properly, bromeliad blooms last for several months at a time.
Whether you are a natural gardener with a green thumb or are just starting your gardening journey, these easy-to-care-for plants make maintenance a breeze.
Even for expert growers, having a flower that requires minimal effort and upkeep saves time while flooding your home with floral scents and pigments.
If these popular houseplants inspired you to adopt your newest leafy friend, then don't forget to share these easy to grow indoor flowers with everyone you know on Facebook and Pinterest.