Canker sores occur on the gums and other areas in the mouth. An individual may have one canker sore at a time or have multiple canker sores spread throughout the mouth. Although the causes of canker sores are not yet known, canker sores are not communicable/contagious.
Aphthous ulcers, also called canker sores, are small swellings that occur in the soft tissue of the mouth and around areas of your gums. They aren't contagious, but are sometimes painful and make eating or drinking difficult.
In this article, we're going to go over home remedies for canker sores. We're going to look at how to get rid of canker sores as well as how to heal a canker sore fast.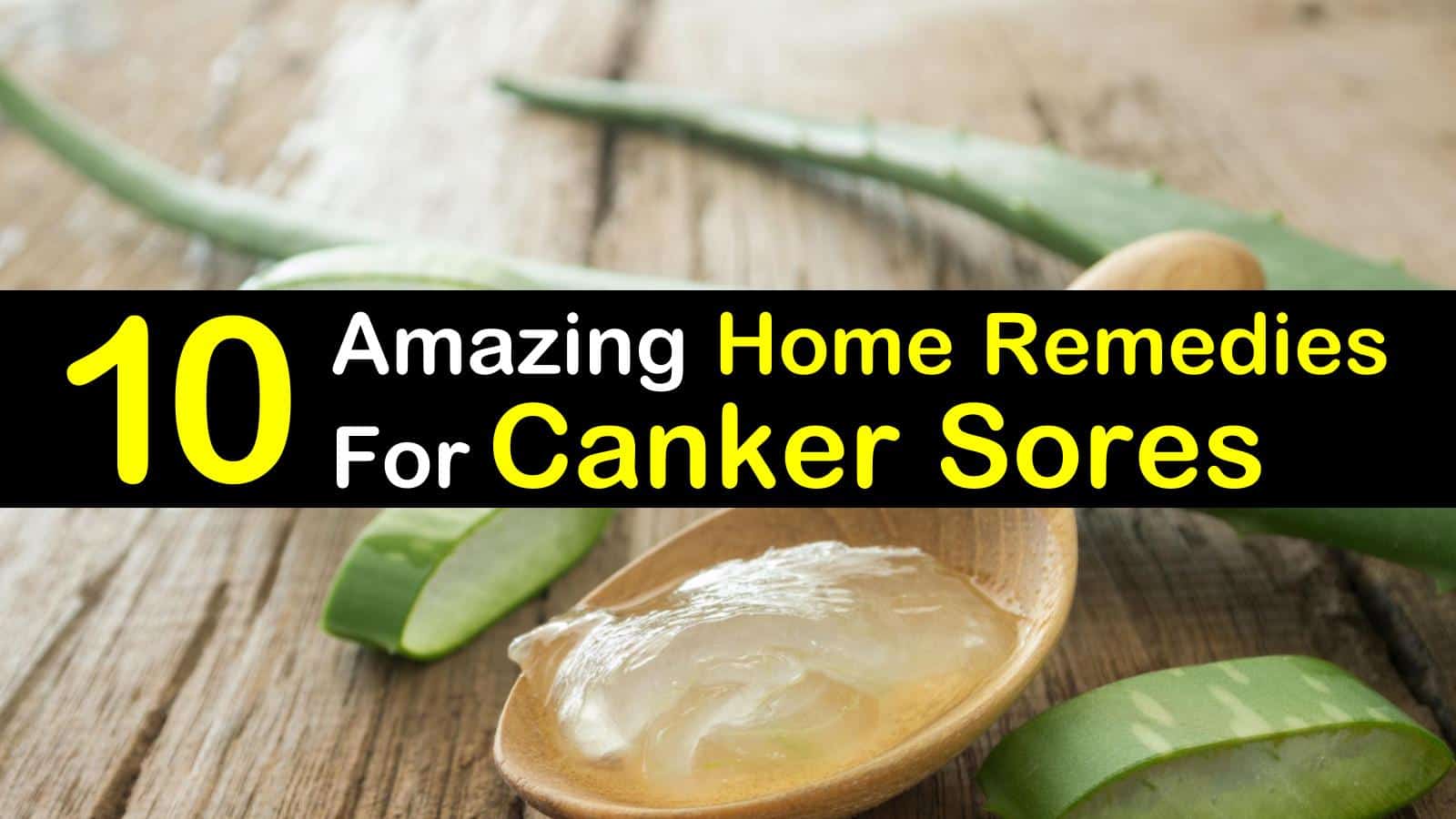 What are Canker Sores?
Canker sores are either simple or complex. Simple canker sores do not last for long and occur among people aged 10-20. Complex canker sores frequently occur in people who have had them before.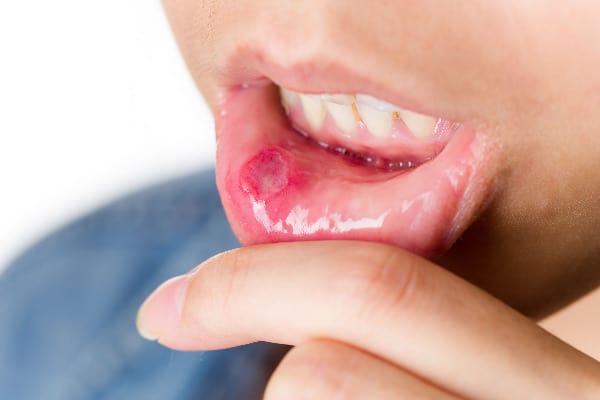 Canker sores do not require medical treatment as they tend to heal with time. They're different from cold sores, which are caused by the herpes virus. Although scientists have yet to come up with the definite causes of canker sores, they do know some of the associated factors.
Symptoms of Canker Sores
There are other symptoms to watch out for which may occur as a result of medical issues. These symptoms include a high fever, sores that do not heal for three weeks or longer, or unbearable pain even after taking medication.
How to Heal a Canker Sore Fast
Canker sores, especially the minor ones, do not require medical treatment as they tend to heal over time.
Home Remedies for Canker Sores that Work
Aloe Vera
Aloe vera has anti-inflammatory and antibacterial and properties that make it a suitable home ready for painful canker sores. Apply the gel on your sores to reduce the pain, inflammation, and speed up the healing process.
Aloe vera juice works well as a daily mouthwash. One study showed that 2% aloe vera gel was effective in decreasing the pain arising from aphthous ulcers.
Baking Soda
Research has shown that baking soda works in the same way as alum powder to alleviate the pains from canker sores and one of the best ways to address how to get rid of canker sores on tongue. Make a paste from water and baking soda and place it on the affected area. Rinse after a few minutes using lukewarm water.
Note that this may sting when applied to canker sores. Or, make mouthwash from baking soda and water to rinse the mouth daily.
Sage Tea
Sage has been proven effective for treating mouth sores by reducing pain from inflammation. Boil the leaves in water and use them as mouthwash daily to provide relief from pain. Alternatively, you can dry, ground, and apply sage leaves to canker sore under tongue as a powder.
Salt
Salt has been a major remedy for dental issues for many years. Applying salt directly on the sore will hasten the healing process and dry up the wound eventually. A mouthwash from salt and warm water can also be used daily to rinse the mouth.
Note that this may hurt a little at first. This solution can even alleviate canker sores overnight.
Cayenne
Cayenne peppers contain capsaicin which is effective in managing pain. Make a paste using cayenne and water. Apply the mixture directly on your sores daily letting it sit for a few minutes. Rinse off any leftover mixture with lukewarm water.
Honey
Honey has antibacterial, anti-inflammatory, and soothing properties. It provides a welcome pain relieving effect for those with canker sores. Apply a generous amount of honey directly on the lesion, or make mouthwash from honey and water to rinse your mouth each day until the sore is gone.
Coconut Oil
Theanti-inflammatoryand antimicrobial properties of coconut oil make it a fantastic remedy for canker sores. To use, rub a generous amount of coconut oil directly on the wound. Melt with a tiny portion of beeswax to thicken the mixture if you can't get the coconut oil to stay in place.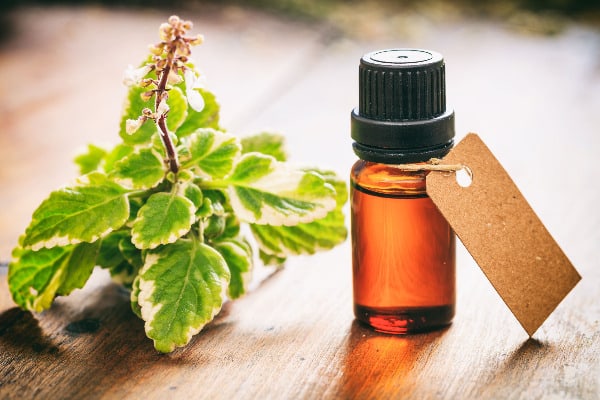 Tea Tree Oil
Tea tree oil's antibacterial properties make it useful in treating canker sores. Make mouthwash from tea tree oil and water and rinse the mouth at least three times daily. Tea tree oil provides relief from pain and hastens the pace of healing.
Hydrogen Peroxide
Hydrogen peroxide in a 3% solution is effective in treating canker sores. Mix hydrogen peroxide and water and apply it on the sores, or use as a mouthwash.
Milk of Magnesia
Small amounts of milk of magnesia relieve pain and stop inflammation.
Topical Treatment for Canker Sores
Products with active ingredients like benzocaine and fluocinonide are said to be effective in treating canker sores. These products are available over the counter in most pharmacies.
Nutritional supplements like folic acid and zinc work well for people with canker sores, as well.
How to Get Rid of Canker Sores Before They Happen
There are various steps you can take to prevent canker sores.
Be Free of Canker Sores
The causes of canker sores aren't yet known, but luckily, there are plenty of home remedies for canker sores and things you can do at home to prevent and treat them. Give these methods a try and find one that works well for you.
In this article, we went over home remedies for canker sores. We've looked at how to get rid of canker sores as well as how to heal a canker sore fast.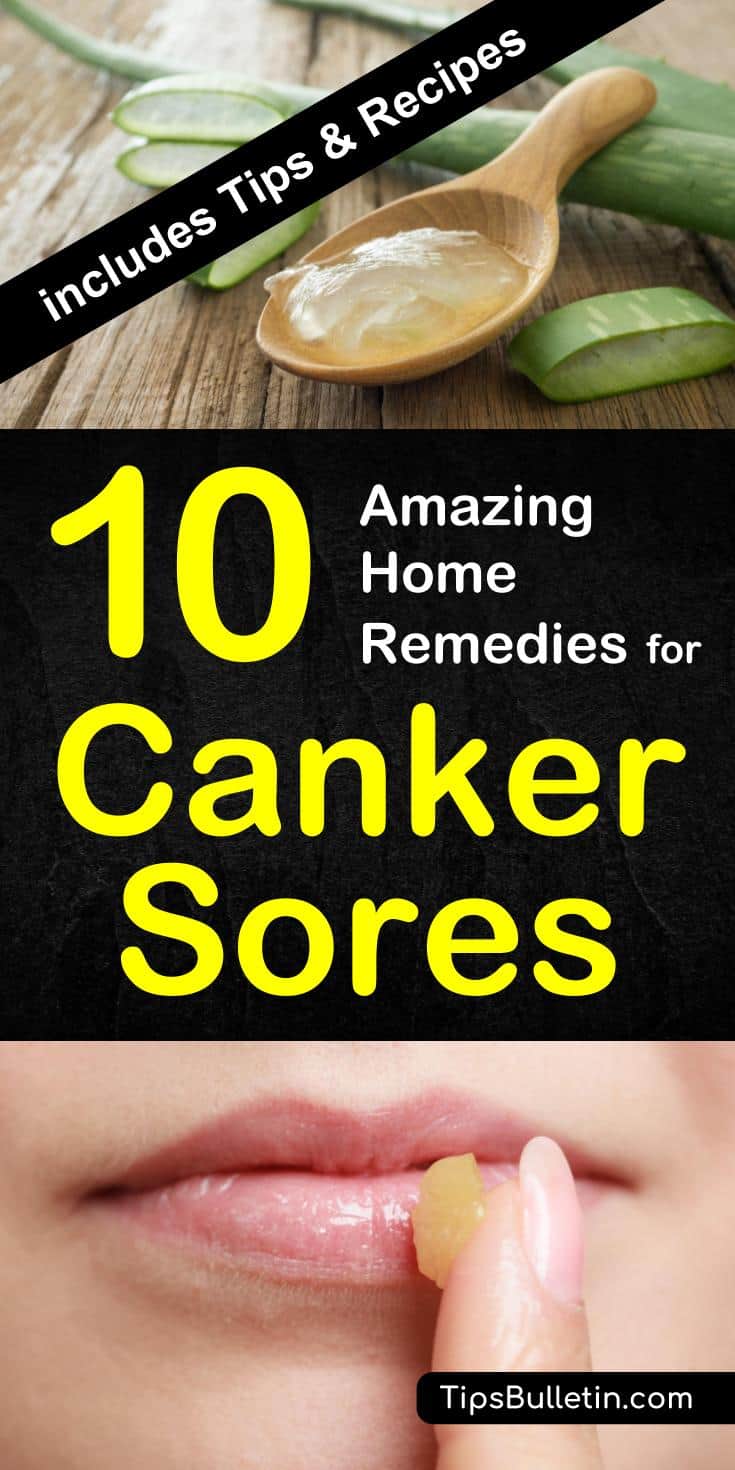 Do you have any home remedies that I might have missed? Let me know in the comments and use the buttons below to share to Facebook, Pinterest, and Twitter!