Skin tags are a type of benign skin growth that looks like a tiny flap of skin. These are harmless from a medical standpoint, but they can harm a person's self-esteem so learning how to remove skin tags is a priority.
Thankfully, there are some home remedies that you can try to get rid of your skin tags. Just be mindful of the location of your skin tag and if it is near your eyes, it is best to have a professional remove it.
If it is elsewhere on the body, there is no harm in using home remedies to get the job done. There are medical treatments, but in many cases, insurance will not cover them.
Natural Ways to Eliminate Skin Tags
Oregano Oil
Oregano oil contains thymol, arvacrol, and p-cymene – three types of phenolic terpenoids components – and these have powerful antibacterial properties.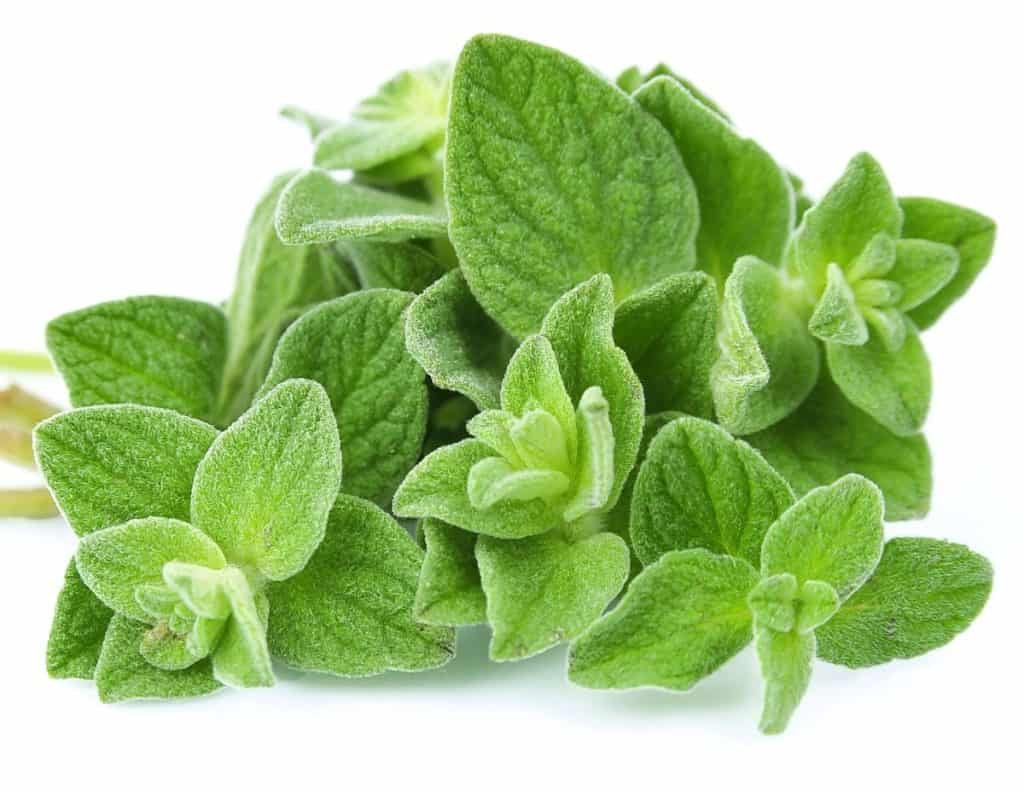 They also contain antimelanomic, antispasmodic, anti-inflammatory, anti-oxidative, and antiseptic properties. This oil has the potential to quickly take care of skin tags, and on average it takes about a month.
Create a mixture of four to six drops of coconut oil and two to three drops of oregano oil and apply this directly to your skin tag three times a day. This should dry out the skin tag so that it falls off on its own.
Make sure to always use a carrier oil to dilute the oregano oil or else you risk redness and irritation. This oil also must never be used near your eyes.
Tea Tree Oil and Castor Oil
Tea tree oil, as well as castor oil, provides a painless way to remove skin tags from your body. This oil has anti-fungal, antibacterial, and antiviral properties and it also works to dry out the skin tag so that it falls off on its own.
Soak a clean cotton ball in water and then add three drops of tea tree oil or castor oil to it. Thoroughly clean the skin tag and the surrounding area with soap and water and then completely dry the area.
Use the cotton swab that has water and tea tree oil on it and gently massages the skin tag and the surrounding area three times a day. It is important to use the water because tea tree oil should always be diluted or else you are at risk for skin irritation.
Dandelion Stem Juice
This juice can be used for a wide array of skin issues, including skin tags.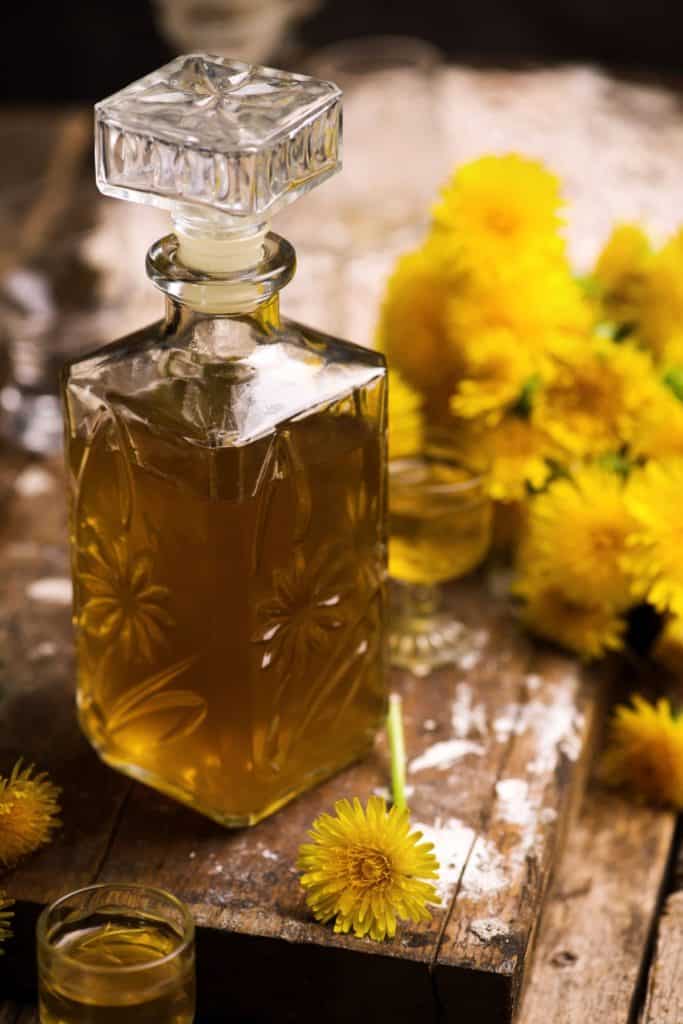 Take a dandelion with the stem and extract the juice from the stem by squeezing it. A milky liquid comes out, and you apply this liquid directly to the skin and then cover the area with a band-aid to keep it in place.
Do this up to four times a day, making sure to thoroughly cleanse and dry the skin between applications. This works to dry out a skin tag so that it falls off.
Do not use this remedy if you are allergic to daisies, marigolds, ragweed, chrysanthemums, and other similar plants because there is a chance that if you are allergic to one of these you will also be allergic to dandelions.
Lemon Juice
Lemon juice is a powerful antiseptic, and it also contains citric acid, which helps to dry out skin tags by decomposing the cells.
Squeeze half of a fresh lemon and apply the juice to a cotton ball. Apply this directly to the skin tag and leave it on without washing it off. You can apply this up to three times a day and continue the routine until the skin tag falls off.
Apple Cider Vinegar
Apple cider vinegar can destroy the skin tag tissue so that it goes away completely. Take two tablespoons of apple cider vinegar and soak a cotton ball with this. Apply it to the skin tag after completely cleansing the skin and drying it.
Make sure to squeeze the cotton ball while you massage the skin tag so that the skin tag is saturated with the vinegar. This can be done three times a day until the skin tag is gone.
Keep in mind that apple cider vinegar is acidic and it can cause some mild itching and stinging for a few minutes when you do this treatment. To minimize these effects dilute the vinegar with some water before doing the treatment.
Fig Stem Juice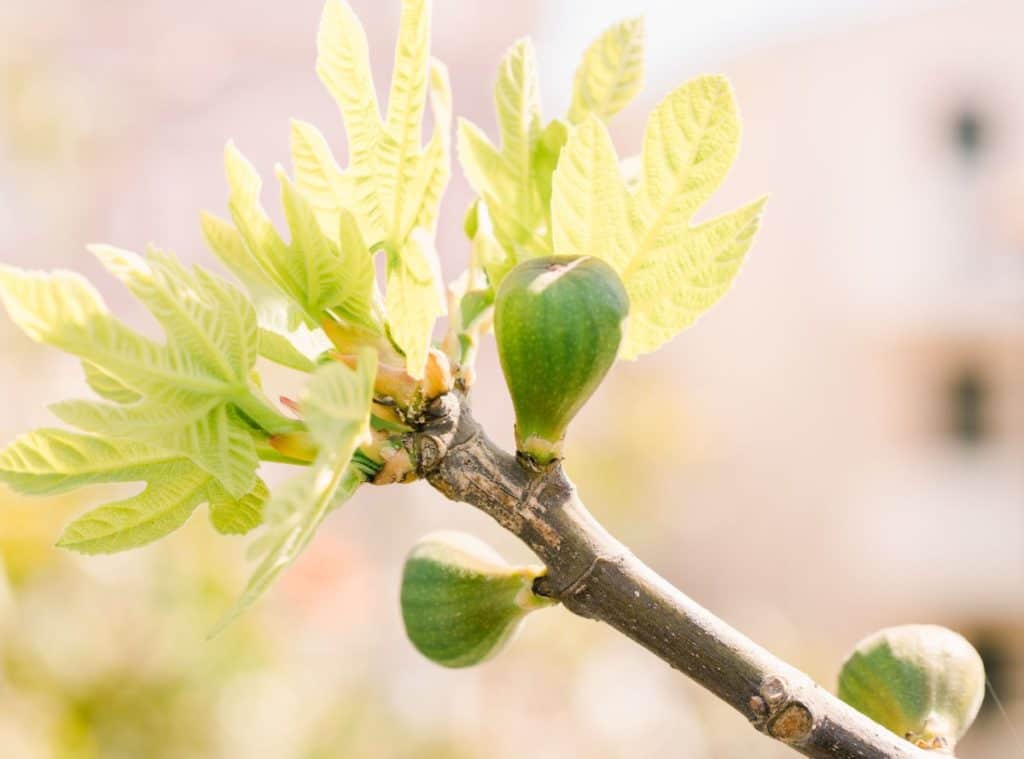 Fig stem juice, similar to neem oil, is widely used for skin issues because it helps to balance the alkaline-acid balance. To create this juice, grab some fresh fig stems and blend them to extract the juice.
You can apply this juice to the skin tag up to four times a day. On average, you will notice results within four weeks.
Garlic
Fresh garlic has anti-fungal and antibacterial properties which help to improve skin health and dry out skin tags. You need four fresh garlic cloves and then ground these up into a paste and apply the paste directly to the skin. Place a bandage over this to keep the paste in place.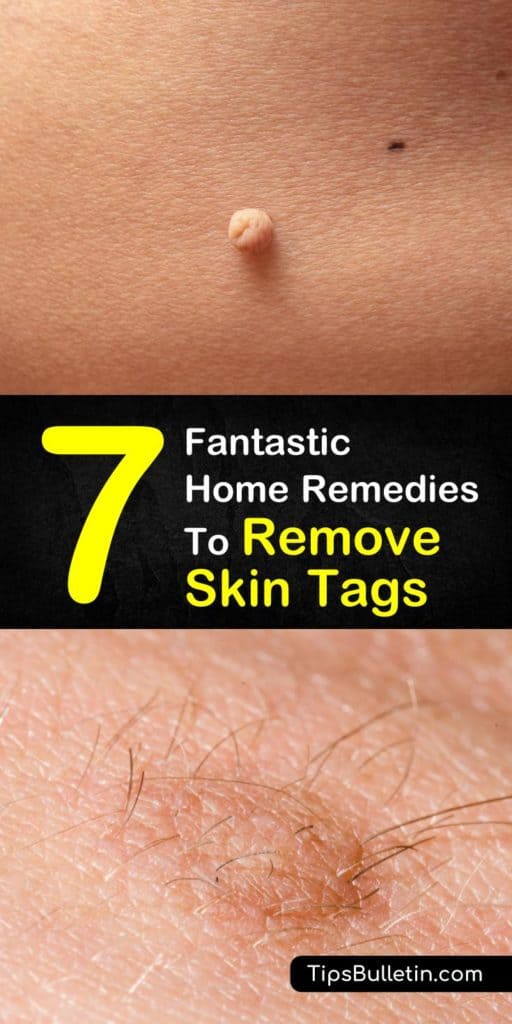 If you enjoyed learning about home remedies to remove skin tags, please share this article about skin tag removal on Facebook and Pinterest.