If you have a yard with drainage issues, you've probably encountered nutgrass, also known as nutsedge or Cyperus rotundus. These stubborn weeds with triangular stems grow from nutlets in the earth and infest moist parts of your lawn, and they can be difficult to remove. Having a few homemade nutgrass killer remedies ready to go helps you maintain the upper hand over nutgrass as well as yellow nutgrass, also called Cyperus esculentus.
A good grass killer recipe lets you take care of yellow and purple nutgrass and nutsedge tubers without harming you or your family. Our guide helps you find the perfect natural nutsedge weed killer for your needs and shows you the best way to use them. Sledgehammer, Ortho's Roundup, or another glyphosate herbicide can take care of your issue, but you have safer weed killers at home.
A good DIY nutgrass weed killer can make your life much more comfortable. Before long, you'll be able to laugh when you see nutgrass pop up and can reach for your tried-and-true weed killer.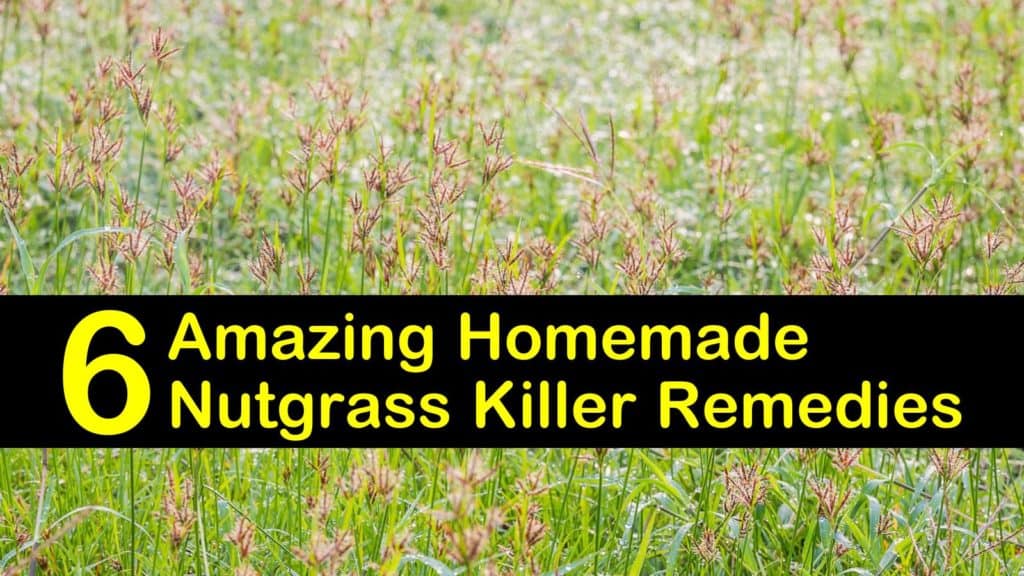 Natural Nutgrass Weed Killer
It's no fun to step out onto your lawn on a spring day and seeing little nutgrass shoots popping out of the ground. Your first instinct is probably to hit them with the fiercest weed killer you've got, but it's best to start small and work from that point.
You have lots of products around the house that can wipe out nutgrass plants that don't pose a risk to animals and children. Many of them work as low-impact weed killers.
Nutsedge Grass Killer – Low-Impact Options
This section looks at options for killing crabgrass naturally using gentler approaches that won't harm you or surrounding vegetation if used correctly. You'll get information on how to remove young nutgrass by hand, with mulch, and by hitting them with sugar.
Our low-impact weed killers control quackgrass at home, as well as crabgrass, dandelions, turfgrass, bermudagrass, and many other invasive plants. And best of all, they won't make your pets or children sick while they kill weeds.
Dig Up the Nutgrass
Old-fashioned methods usually stick around for a reason. When it comes to getting rid of weeds, nothing beats getting down and dirty and taking care of the issue with your own hands.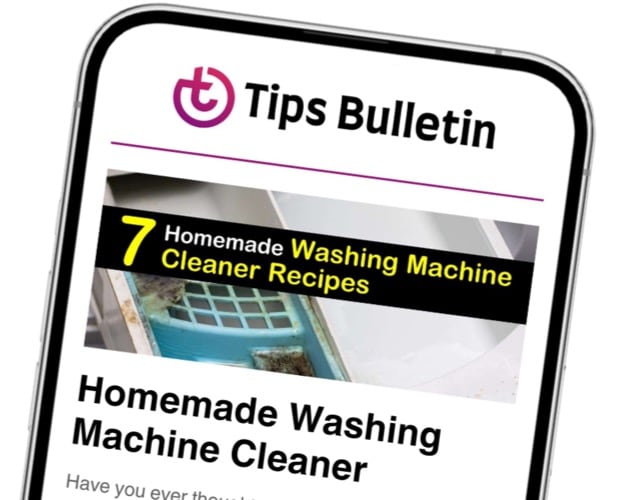 Finally, an email that Transforms Your Home.
Get the latest home and garden tips from our experts, delivered straight to your inbox.
If you catch nutgrass as it first pops out of the ground, it's possible to remove new plants by digging them up and throwing them away. Weeding is usually the best starting point when performing lawn care and is the best way to kill nutsedge to be sure that it won't return.
Place your blade next to the nutgrass, and dig at least a foot into the ground. Nutsedge rhizomes grow deep and can extend up to 18 inches in the earth, so make sure you remove all of the root systems.
Once you've loosened the soil around the entire plant, grasp it and pull gently to avoid breaking it. Use the trowel to dig out any remaining root scraps and throw the plant and the surrounding soil away in a trash bag.
Spread Mulch over Likely Nutgrass Sites
All plants need a few essential elements to survive, and if you deprive them of one of these elements, they'll die off. In the case of nutgrass, spread mulch over the areas where the weeds like to live and cut off their oxygen and sunlight.
Your nutgrass dies out when smothered in this manner. A mulch layer controls nutsedge easily and is also an excellent home remedy to kill dandelions.
Before the warm season hits, shovel a thick layer of mulch over the spots in your yard where nutsedge has grown previously. If you have garden plants or flowers in the same area, make sure their leaves and stalks extend above the mulch so they can continue to thrive.
Replace the mulch whenever it begins to thin out. The nutgrass won't be able to produce new shoots and dies.
DIY Nutgrass Killer – Sugar
Sugar might not seem like the sort of home remedy that can eradicate a nutgrass infestation, but a sprinkling of sugar is ideal for lawn care and cuts through nutsedge in no time flat. It's a proven nutgrass-killer recipe.
Sugar eats the nutgrass and feeds beneficial microbes to your lawn at the same time. This method is unsuitable for spots where other weeds grow; use a duck weed killer in ponds instead for this invasive weed.
Apply this treatment in the springtime. Wet the lawn thoroughly. After the nutgrass is wet, fill a sifter with sugar, and walk over the infested area.
Turn the sifter as you go along to cover the area with a uniform layer of sugar. After you've sugared the lawn, wet it lightly again. Repeat the treatment at least two more times during the spring.
Homemade Nutgrass Killer Remedies
Sugar and manual labor take care of many of your nutgrass issues. Sometimes, though, you may encounter a well-established patch of weeds that requires a more powerful weed killer to get rid of them.
When you have nutsedge plants that are too tough for the gentle treatment, it's time to go for more hardcore solutions.
Heavy-Duty Nutgrass Killers
This section examines DIY weed killers that pack a wallop. These weed killers are perfect for dealing with nutgrass and many other types of weeds without posing a threat to your family's health.
Use them whenever you need a bit more muscle to take care of your nutsedge infestations. They'll resolve your weed troubles and leave behind a beautiful lawn.
Kill Nutsedge with Liquid Dish Soap
Liquid dish soap is the Swiss army knife of household products. In addition to cleaning dishes with it, liquid dish soap is perfect for cleaning oily cement, getting coins looking like new, and cleaning dirty clothes.
It's also an ideal product for taking care of pernicious weeds and is safe to use around kids and animals. This recipe is also a dynamite homemade dandelion killer spray.
Wait to spray until you have a series of days without rain predicted so that this recipe will be more effective. Fill the sprayer with the water and dish soap. Spray the nutgrass thoroughly, and make sure to coat every inch of the plant.
Don't spray garden plants, ground cover, or your favorite ornamental perennial grasses as the dish soap solution wipes them out along with the nutsedge. Repeat the spray down once a week for three or four weeks until the nutsedge plants die.
Hit the Nutgrass with Vinegar
Like liquid dish soap, vinegar is an all-time champ when it comes to DIY cleaning and weed control. Because of the acetic acid it contains, killing clover with vinegar works in a hurry. It also works to kill nutgrass as well.
Use a stronger vinegar than the one sitting in your pantry, though. Vinegar with 10 to 30% acid is perfect for use in your yard or flower beds.
Don all safety gear before starting. Fill the sprayer with vinegar, and spray down all plants you wish to kill.
The vinegar kills beneficial plants as quickly as weeds, so be careful where you spray. Wait one or two days, and then repeat the treatment. The plants should die in a week or so.
Use Boiling Water on the Weeds
If you've given the other natural weed killers a shot and are still dealing with nutgrass poking up out of the ground, it might be time to move on from chemical solutions and try brute force.
Nutsedge can't tolerate boiling water, and that means that careful treatment with it kills them off. Boiling water also kills everything else around the weeds, too, so it's best to use this option when you aren't trying to save plants in the same area.
After you've dressed in safety gear, take the tea kettle out to the infestation, and slowly pour boiling water over the plants. Repeat every day for three weeks, until the plants go brown and die. If you have ant problems in your garden or lawn, boiling water gets rid of them at the same time.
We hope you had a fascinating voyage checking out our natural nutgrass weed killer recipes. Our lawns and gardens are a comfort for the eyes and soul, but lawn weeds such as nutgrass can quickly take over and dominate the landscape.
Our nutsedge grass killer tips help you find a way to get rid of these eyesores without spreading them through mowing. You'll be ready to take on any weed infestation you encounter after you finish reading our recipes.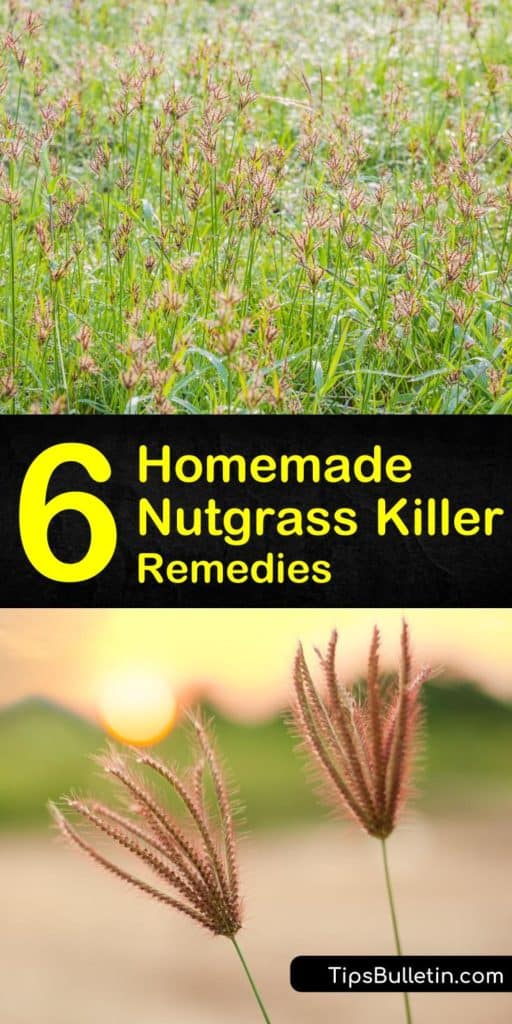 Thanks for reviewing our DIY nutgrass killer suggestions. If you enjoyed perusing our homemade nutgrass killer remedies, Facebook and Pinterest are ideal places to share information about killing nutgrass.