Getting fiberglass out of clothes can be a straightforward process.
Choose duct tape for spot treatment.
Soak in vinegar solution for a deeper cleanse.
Use a soft brush and warm water for removal.
Apply rubbing alcohol if the item has polyester resin.
Finish with a machine wash on a cold setting.
To efficiently remove fiberglass from your clothes, you can begin by using duct tape to pull out individual fibers. Simply wrap the tape around your hand with the sticky side out and dab at the fabric to catch the fibers.
For a more thorough clean, soaking the affected clothing in a vinegar solution can break down the fibers; mix hot water with a generous amount of vinegar, soak the clothes for 20 minutes, and then rinse thoroughly.
If the contamination is widespread, use a soft brush and warm water to gently scrub the fibers loose, being careful not to spread them further.
In cases where the fiberglass is part of a polyester resin composite, rubbing alcohol can be applied to a cotton pad to dissolve and wipe away the fiberglass.
Once the fibers have been treated with any of these methods, washing the item separately in a washing machine on a cold setting will help remove any remaining fibers. Following these steps will lead to a quick, effective, and inexpensive resolution to the problem of fiberglass in clothes.
Fiberglass is an amazing product with many uses, from a fiberglass tub to insulation. While it is beneficial, it has downfalls, particularly when it gets on your clothing and skin. Learn how to get fiberglass out of clothes safely with a few simple cleaning methods.
Caution is always necessary when working with a fiberglass product. Fiberglass fibers are so tiny that you may not even know they're stuck in your clothes until you experience the infamous fiberglass itch. After the clothing on your skin feels prickly and uncomfortable, you realize you're dealing with fiberglass contamination.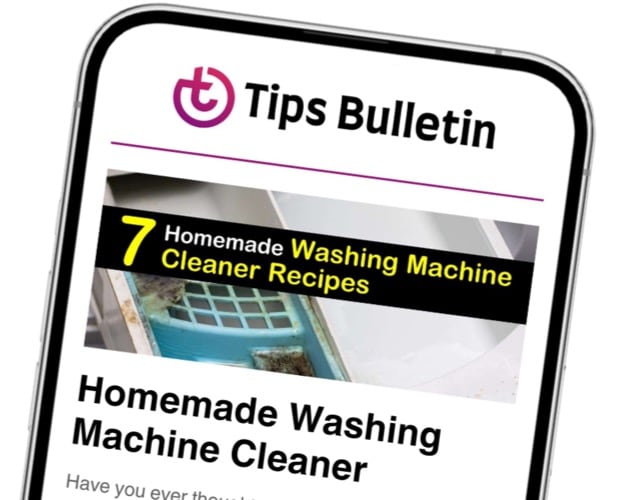 Finally, an email that Transforms Your Home.
Get the latest home and garden tips from our experts, delivered straight to your inbox.
Removing fiberglass from clothes is essential since the fiberglass pieces and splinters in the cloth cause skin irritation. Unfortunately, brushing off the fiberglass dust worsens the problem as the fiber becomes airborne, transferring to another area. Taking precautionary steps is necessary when cleaning the fiberglass particles off clothes.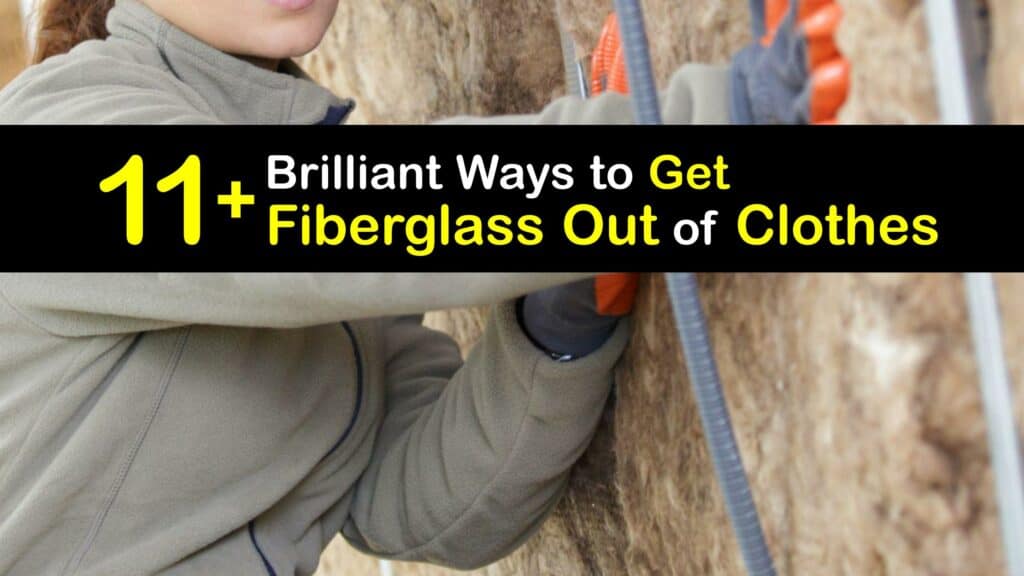 Ways to Get Fiberglass Out of Clothes
While fiberglass exposure is not fun, there are ways to get the fiberglass strands out of your clothing. The need to whiten yellowed fiberglass is different from having to get it out of your shirt and pants. Learn how to clean fiberglass from fabric using various techniques, from sticky tape to rubbing alcohol.
What is Fiberglass?
Most of us are familiar with a fiberglass shower and fiberglass insulation. But, what is fiberglass exactly, and how does it get in clothes? Explore this unique product and how it gets into the fabric to irritate the skin.
Fiberglass
Fiberglass is made from glass fiber that can be molded into any size or shape. It doesn't mildew or absorb moisture, and there are many forms, including fiberglass tape and cloth, and A, C, and E glass. While it's mainly used as home insulation, it has many other industrial uses, such as food processing, power generation, and manufacturing.
As fabulous as this product is, its size and shape cause skin irritation. The particles are thin and hard to see, and their edges make them stick easily to any type of cloth.
Getting Fiberglass Out of Clothes
There is an easy way to get fiberglass out of clothes, but the wrong way creates more of a problem. Prepare for fiberglass removal to ensure you don't spread the particles elsewhere.
Fiberglass Cleaning Preparation
Carefully remove the affected clothing outside or in an area away from other clothes, upholstery, and fabrics. Store the item in a bag until you're ready to clean it, and do not place it in the clothes hamper. Prepare to wash it separately.
Removing Fiberglass From Clothes With Duct Tape
Duct tape is your best bet if there is only a particle or two on your clothing. While it doesn't remove stains, its stickiness pulls the sharp fibers out of the fabric. Discover how to remove fiberglass from fabric with tape.
For this technique, duct tape works best, though almost any tape works as long as it's extra sticky. Place the clothing item on a flat surface in a room with good lighting. Wrap a piece of tape around your fingers with the sticky side facing out, and pat it lightly on the fiberglass fibers to remove them. Use a magnifying glass if you cannot see the particles.
How to Remove Fiberglass From Fabric
A brush and water are your next best options if your clothing item is contaminated with fiberglass shards. Learn how to remove fiberglass from fabric by brushing.
Lay the clothing on a sheet of newspaper and sweep away loose fibers with a soft brush. Pour warm water into a plastic tub, and soak the item for 15 minutes. Don latex gloves to protect your hands, and rub the fabric to remove the remaining fiberglass.
How to Get Fiberglass Out of Clothes
White vinegar is fantastic with all its uses, and we always keep a large jug of this miracle liquid in the house. Wash fiberglass out of clothing by dissolving the fibers with a vinegar solution.
Fill a plastic bucket or tub with hot water and add a cup or two of vinegar. Soak the item in the solution for 20 minutes and rub the cloth to remove the glass fiber. Finish by draining the liquid and rinsing the fabric beneath running water. Wear latex gloves while cleaning to prevent skin irritation.
Using Rubbing Alcohol to Get Fiberglass Out of Clothes
Rubbing alcohol is another liquid that dissolves fiberglass particles, and it's excellent for getting fiberglass out of clothes. However, this method only works if the fiberglass product is made from a polyester resin.
Lay out the shirt with the affected area exposed. Apply the rubbing alcohol to a cotton pad and gently wipe the spot to dissolve and remove glass particles. Repeat the steps with fresh cotton until all the fiberglass is gone. Rinse the fabric beneath warm water.
Getting Fiberglass Out of Clothes With Epsom Salt
Try Epsom salt if you prefer to remove insulation from clothes with a natural remedy. This mineral is safe for fabrics and is also helpful for getting fiberglass off the skin.
Fill a bin large enough to accommodate the clothes and add a cup of Epsom salt. Stir the liquid to dissolve the mineral and soak the fabric in the solution for half an hour. Drain the salty water and rinse the clothing beneath cool, running water until it runs clear.
Using Nylon Stockings to Get Fiberglass Out of Fabric
Believe it or not, nylon stockings work well for removing fiberglass from clothes and skin. The material attracts the fibers and draws them out. Use a pair of nylons to get fiberglass out of clothes.
Place the garment on a flat surface, making sure the area with the fiberglass pieces is facing up. Put on latex gloves, fold over a pair of nylons until they are the size of your hand, and rub it on the fabric to pull fiberglass loose from the cloth fibers. Toss the stockings in the trash once you're done.
Removing Fiberglass Epoxy Resin From Clothes
Acetone may remove the stain if you get epoxy on your clothes while working with fiberglass. Get resin off the fabric with an acetone-based fingernail polish remover.
Lay the clothing flat to expose the stain. Pour acetone fingernail polish remover onto a cotton ball and blot it on the spot. Discard the dirty cotton, dampen a new one, and rub it in a circle over the fabric until the mark is gone.
Machine Washing to Get Fiberglass Out of Clothes
The final step for removing fiberglass from fabric is to clean the item in the washing machine. Check the care tag first to ensure the clothes are machine washable. Clean your clothing in the washer to remove leftover fiberglass particles.
Place the clothing into the washer by itself to avoid transferring fiberglass to other garments. Add laundry detergent, use the cold water setting, and normal wash cycle. Run your hands carefully over the fabric once it's clean to ensure all the fiberglass is gone.
Tips for Removing Fiberglass From Skin
Your clothes aren't the only thing affected by fiberglass particles since your skin is just as susceptible to contamination. Follow this tip for removing a fiberglass splinter from your skin.
If you can see the fibers, carefully use tweezers to pull them from your skin. A magnifying glass helps you see the fiberglass better. If you cannot see the glass particle, apply baking soda paste to the area for 15 minutes and rinse with cool water. After you remove the fiberglass, apply antibiotic cream to the skin to prevent infection.
Prevent Getting Fiberglass on Your Clothing
Protection is vital when working with fiberglass, whether it's fiberglass cloth or insulation. There are several ways to prevent fiberglass dust and shards from getting in your clothes and skin.
Always wear protective gear or fiberglass-resistant clothing and gloves when working with fiberglass, or wear loose clothing to keep the fabric away from your skin. If you get fiberglass on your skin or clothes, avoid scratching or rubbing the area, which may spread the fibers further. Treat the fabric as soon as possible to remove the fiberglass.
Nothing is more unpleasant than getting glass fiber in your clothes while working with fiberglass insulation. The fiberglass shards cause skin irritation, and removing them from the fabric is crucial before they transfer to other surfaces. Duct tape and some rubbing alcohol remove the particles and prevent further contamination.
Now that you know how to get fiberglass out of clothes, we'd love it if you'd share our tips for removing fiberglass from clothing with your family and friends on Facebook and Pinterest.