Do you know how to get sunscreen out of clothes? Sunscreen is an integral part of life, but UV rays are harmful in high doses and create many skin issues, from painful, itchy sunburn to life-threatening skin cancer. Whether you vacation abroad or live in one of the warmer states, getting sunscreen out of fabric is an essential life skill to keep your clothes clean and smart.
Though sunblock is necessary, it makes a mess when smeared or spilled on clothes, leading to grease or stains that don't come out easily in the washing machine. Fortunately, figuring out how to remove yellow sunscreen stains from white clothes doesn't have to be a struggle.
There are several uncomplicated tricks to get sunblock off your clothes using affordable items you likely already have at home. Choose a method to suit the supplies you have and the type of fabric you're dealing with, and eliminate unsightly sunblock stains from your apparel and bathing suits.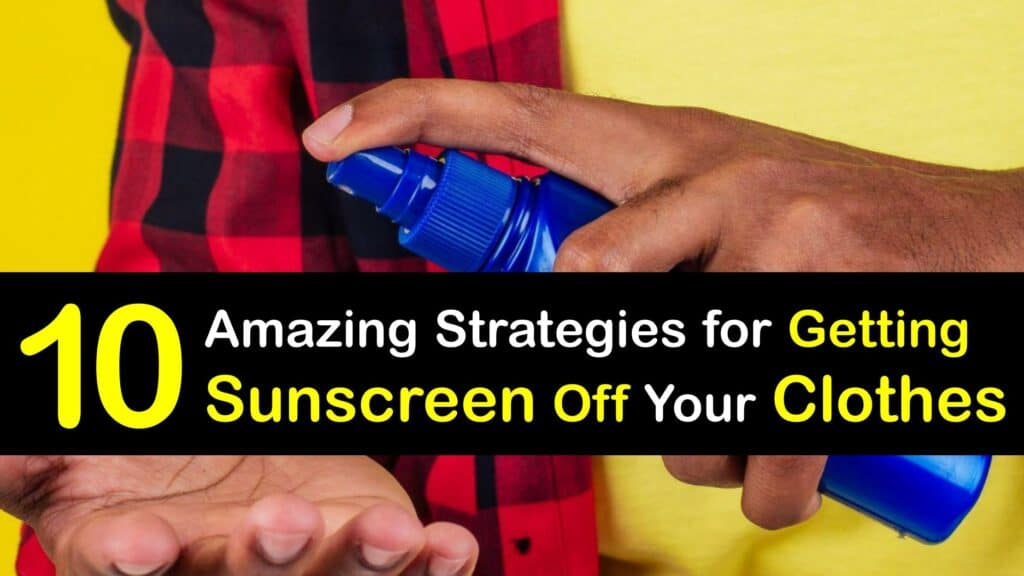 How I Remove Yellow Sunscreen Stains from My White Clothes
Whether you reside in a sunny climate or take vacations to warmer locales, it's crucial to understand how to get sunscreen out of clothes. Sunscreen is vital to provide us with protection from UV rays and the host of skin illnesses caused by overexposure.
The downside to sunblock is dealing with greasy, oily, streaky marks or the orange stains it leaves on clothing. Due to its oily nature, getting sunscreen out of fabric might seem daunting, and a single wash cycle usually isn't sufficient. Choose a straightforward home remedy to remove sunblock from your clothes using household items.
Can Sunscreen Stain My Clothes?
Most of us have worried about or experienced sunscreen turning clothes orange at some point. While sunscreen is vital to keep your skin healthy, it's also liable to leave oily stains on your bathing suit or clothing.
Don't skip sunscreen because of stains. A sunscreen stain sometimes resembles a rust stain or hard water stain thanks to its burnt orange color; other times, the marks left behind are oily or greasy streaks. If you notice sunscreen on your clothing, rinse it with cold water and try one of our easy home remedies to destroy the mark.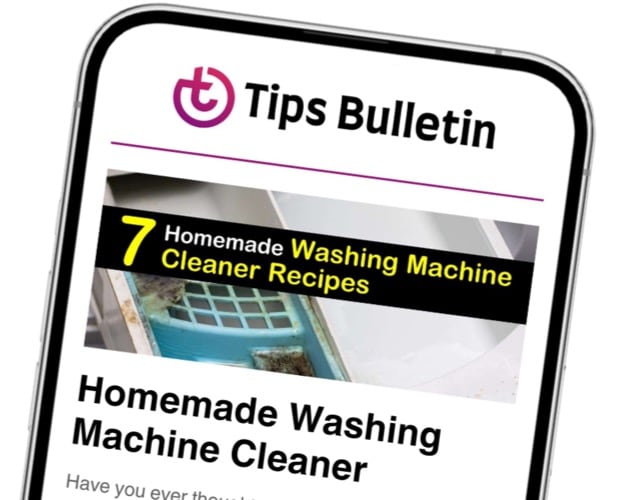 Finally, an email that Transforms Your Home.
Get the latest home and garden tips from our experts, delivered straight to your inbox.
How I Get Sunscreen Out of My Clothes with Dish Soap
Dish soap is designed to eliminate food residue and the toughest grease stain from cutlery, plates, and cookware, so it's unsurprising that it erases an orange stain or a sunscreen grease mark from your garments. Make a straightforward dish soap solution to treat a sunblock stain on bathing suits, clothes, towels, and more.
Soak the clean sponge in soapy water and use it to rub the stained area of sunscreen our old coffee stains in fabric upholstery. Let the cleaner sit on the stain for ten minutes and rinse with cool water. Pour a few droplets of dish soap straight over your soiled garments and massage them if the stain is persistent.
A greater concentration of dish soap has a higher ability to remove stains. Use clean water to rinse the soap, then blot it dry with a clean paper towel.
I
Get Sunscreen Out of Fabric with Eucalyptus Oil
Eucalyptus oil is famous for its ability to tackle stubborn greasy staining. This natural oil is safe and easy to use, leaving your clothes smelling great. Eucalyptus oil is harvested from the oval-shaped leaves of the eucalyptus tree. The leaves are dried and crushed to collect the oil for use as a fragrance and natural medicine.
Soak the entire sunblock stain in the oil, let it sit for around 15 minutes, and rinse with cold water. The oil saturates the greasy sunscreen residue, so it washes right out.
Lemon Juice and Salt Get Zinc Sunscreen Out of My Clothes
Lemon juice and salt are two natural remedies for sunscreen spots. Save the lemon slice from your beverage or cooking and begin by washing the affected area with lukewarm water before applying lemon juice to the stain.
Sprinkle a thick layer of salt over the lemon juice, allow it to rest for a day, gently brush the salt away, and wash the item as directed on the care label. Be cautious, as lemon juice may fade the color of darker clothing, so test the solution on a hidden spot first to ensure it's safe to use.
Removing Sunscreen Stains from My Clothes
While a trip through the washing machine is sometimes inadequate to remove stubborn stains from sunblock, using your laundry detergent as a concentrate helps. When laundry detergent combines with water in the washing machine, it dilutes, reducing its cleaning strength.
Instead of adding detergent to your washer, pour some directly on the sunscreen stain, rub it with your fingertips or a small brush, and let it sit for ten minutes before washing it out with hot water. The concentrated detergent is more potent and removes dried-on or oily sunscreen from fabric.
Baking Soda Removes Sunscreen from My White Clothes
It's no secret that baking soda is fantastic for stain removal. In addition to erasing an orange or yellow stain and removing oil from your bathing suit, baking soda removes the lingering sunscreen smell to leave your suit as good as new. Mix baking soda into a paste to clear sunscreen residue quickly for mess-free application.
Mix the powder and water in the small bowl until they form a thick paste. Smear the paste on the sunblock marks and let it sit for 15 minutes, then rinse with cold water.
Eliminating Orangish Sunscreen Stains from My White Clothing
White vinegar is a robust cleaner with many applications. Distilled white vinegar contains a mild acid called acetic acid, which breaks down the bonds in the sunblock to make it readily rinse out of your apparel. To avoid discoloration and fading, dilute distilled white vinegar when applying it to your clothes.
It's easy to make your own mattress and bed cleaning solution by creating a larger batch of this mixture or treat a single stain like sunscreen with a smaller portion.
Shake the water and vinegar together and spray the sunblock stain until drenched. Do the same thing for lipstick and other greasy marks. Dried lipstick does come out of clothes – you will need a little more patience, though.
Allow the vinegar to settle on the blemish for ten to 20 minutes before rinsing with warm water and laundering your clothes as usual.
Oxygen Bleach Removes My Suntan Lotion Stain

s

Color-safe oxygen bleach eradicates sun tan lotion from many types of fabric. When oxygen bleach contacts water, it produces hundreds of microscopic oxygen bubbles to penetrate deep into the fabric weaves of your clothes and remove sunblock.

Read the product labels, select an appropriate oxygen bleach for your garment, and use it according to the manufacturer's instructions. The sole by-product of oxygen bleach powder is soda ash, a harmless, non-toxic substance, making oxygen bleach powder an ecologically acceptable product.

Use two teaspoons of oxygen bleach in a gallon of water to clean the sunscreen stains out of your clothes of for spilled blueberry juice on your clothes. Soak the discolored area in the cleaning solution for up to an hour and rinse in cold, clean water. Leave the garment to air dry and repeat the cleaning if the discoloration is still visible.
Try Commercial Products for Sun Cream Stains
When you're short on time for a DIY remedy, purchase a commercial cleaner to eliminate sunscreen stains from your clothes. Check the hardware store, as many rust remover products like Whink Rust Stain Remover work well on sunblock marks.
The laundry section of the grocery store may be an excellent place to search, too. Look for stain remover products listing sunscreen or greasy stains and check the ingredients to ensure you don't pick up a solution containing toxic chemicals.
Read the manufacturer's directions carefully, consider the type of material you're working with, and perform a small test patch first to avoid accidentally wearing out or fading your clothes.
Removing Zinc Sunscreen from My Clothing at the Dry Cleaners
If you've tried DIY techniques and can't get rid of a persistent orange or greasy mark, or you don't feel confident tackling a stain on delicate fabric or an expensive item, your local dry cleaner can be helpful.
Dry cleaning solvent eradicates the most challenging stains while being safe for delicate fabrics. Discuss the stain with your dry cleaner and seek their services to restore your apparel.
Knowing how to remove yellow sunscreen stains from white clothes at home saves you time and money. Commercial stain removers are often expensive and full of toxic substances, while a trip to the dry cleaners might get costly and force you to take extra time out of your day.
Rely on everyday items like baking soda, white vinegar, and eucalyptus oil to remove all traces of sunblock from your clothes to keep your skin protected and your outfit looking stylish.
If you loved this article on how to get sunscreen out of clothes, please share these brilliant tips for getting sunscreen out of fabric with family on Pinterest and Facebook.