Leaf miners love a lush garden; every horticulture enthusiast in America can attest to that, so it's essential to understand the local leaf miner population. Learn how to keep leaf miners away with integrated pest management strategies. We have a few all-natural steps that might change the way your pest control forever.
Leaf miner is a broad category that encompasses any insect larva that lives and feeds within the structure of a leaf. Think of leaf miners as garden annoyances, including flea beetles, spider mites, and many caterpillar species like the tomato hornworm.
In general terms, most adult flies, moths, beetles, and sawflies start life as leaf miners. These leaf mining insects get their nickname from their eating habits. The leaf miner larvae leave thin, winding trails visible on the leaf surface as they feed on the leaf tissue inside. Home gardeners need a few eco-friendly solutions to curb this common garden pest.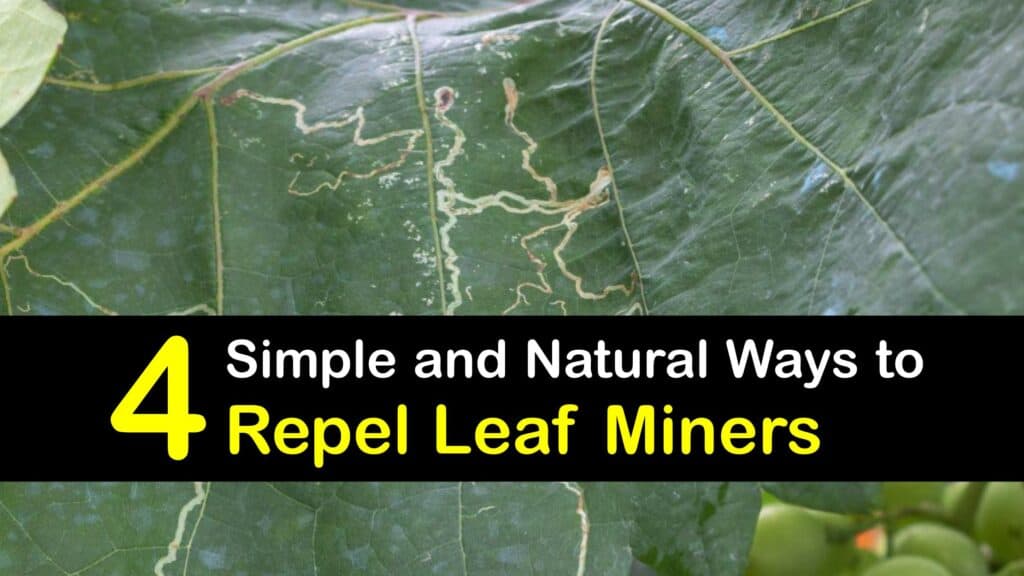 Top Pointers I Use for Keeping Leaf Miners Away
Follow this go-to garden guide if leaf miners love your yard. Learn natural ways to keep leaf miners away while preserving the local environment and helping beneficial insects thrive. Why resort to inorganic, chemical pesticides when you have so many all-natural options at your fingertips?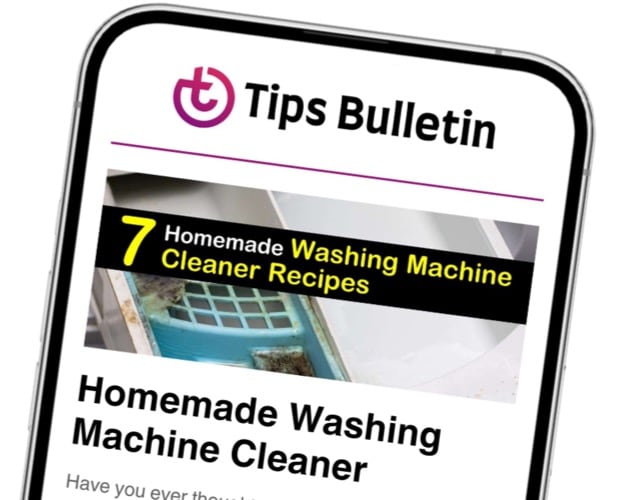 Finally, an email that Transforms Your Home.
Get the latest home and garden tips from our experts, delivered straight to your inbox.
Natural Ways I Keep Leaf Miners Away
When it comes to leaf miner regulation, integrated pest management provides the most effective options. Finding natural ways to keep leaf miners away is easy; it's the ideal strategy to conserve the environment for beneficial insects while controlling unwanted mining insect activity.
Prevent leaf miner damage by planting repellent species like fill, fennel, garlic, onion, and rosemary to deter adult leaf miners from setting up shop. Altering the design of your home garden with subtle repellent plants sends a big unwelcome sign to a leaf miner larva looking for a snack.
This is called cultural control or using nature to control the natural environment. You can also use this theory to find a clover mite home remedy for other pests on your crops.
How I Keep Leaf Miners Away with Trap Crops
Another popular strategy for controlling leaf miners involves planting a few carefully selected trap crops to draw the attention of hungry leafminer larvae. Knowing how to keep leaf miners away with trap crops benefits any gardener who enjoys a bit of biodiversity in their outdoor space.
The very obviously named spinach leaf miner and citrus leaf miner enjoy leafy greens and fruit trees, especially those prized citrus trees. You'll even find the odd leaf miner insect on indoor plants, though they generally stick to being a garden pest.
Fill your garden with henbane and pigweed, even a lone cannabis plant if your state allows; check the legislation in your area first. Plant a trap crop border around your space, and the miners will never reach your precious ornamentals.
Using Natural Predators to Control My Leaf Miners
If you're curious about keeping leaf miners away with small but powerful predators, look no further than Diglyphus isaea, the leafminer parasite. This tiny black wasp attacks the leaf miner eggs and prohibits a population explosion.
Using a leaf miner's natural enemy to control the leaf miner population is called biological control. There are several other helpful species of lacewings and parasitic wasps for anyone looking to increase the predatory bug presence in their garden. Consult your local garden store about ordering the right addition.
Making a Neem Spray for My Leaf Miners
If wasteful sticky traps aren't your thing, you might be interested in tips to make your own spray to kill leaf miners. Look for 100% cold-pressed neem oil in the garden center and learn how to prevent leaf miners by incorporating neem oil into your pest control routine.
Create your DIY neem spray by mixing the water, soap, and neem oil in that order. This spray can also be used for aphids on trees and plants in your garden. Use a 1-gallon bucket to get the ratio right on your first few tries. Spray the affected plant leaves lightly to see how your plant reacts, and adjust the next application accordingly. Once the population is under control, about ten days, switch to using neem spray bi-weekly.
We hope you enjoyed learning about integrated pest management and how to keep leaf miners away with nature as your ally. What keeps leaf miners away? Fortunately, you can employ many effective strategies without upsetting the natural order of your local ecosystem.
Prevent leaf miners by making sure the plants in your yard are healthy and not susceptible to disease. Keep your precious plants well-trimmed and watered to avoid drought stress. Watch for signs of infestation; leaf miners usually go for the first true leaves on your plant.
Any affected leaves have to go. Carefully inspect and trim the infected leaf and dispose of it. Check the bottom leaves regularly and keep the area free of weeds. Consider getting some row covers if you find the insect numbers overwhelming. Biodiversity is essential; completely eradicating a species from your yard isn't practical or advised.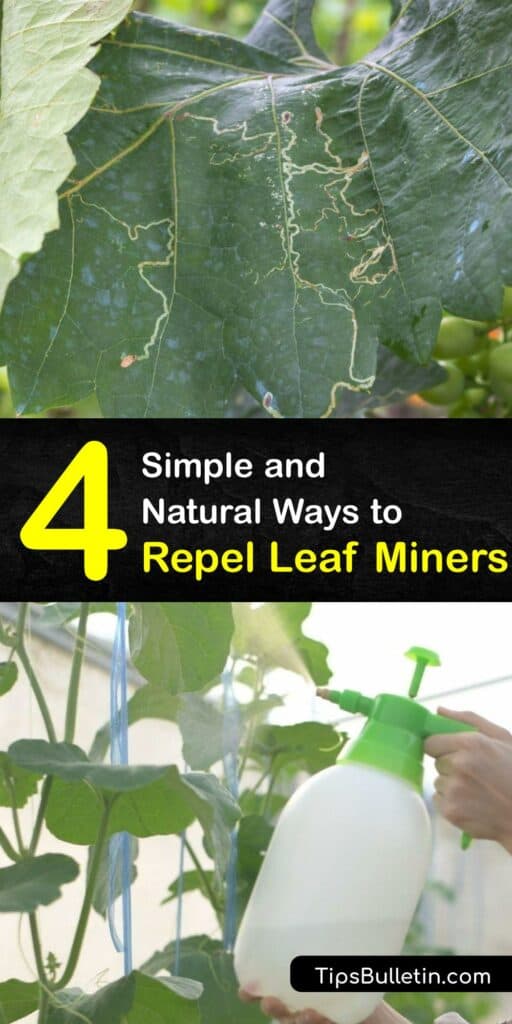 If you loved our sustainable and eco-friendly tips on how to keep leaf miners away, share this article with your friends on Facebook and Pinterest who want healthy, hearty plants this season.