While moss is not technically considered a weed, it can be a nuisance when growing in the lawn. It is also a good indicator that your grass is having some health issues that need attention. Learn how to kill moss in your yard using natural ingredients and methods, and create a healthier environment for your lawn to thrive.
Moss grows in dense clumps of small and flowerless plants. You can find it in areas that get too much shade, with damp conditions and poor drainage.
Moss grows from the spores that are carried on the wind and settle in areas with just the right conditions. Generally, moss spores will not grow in your lawn in the first place if it has healthy grass with the proper soil pH.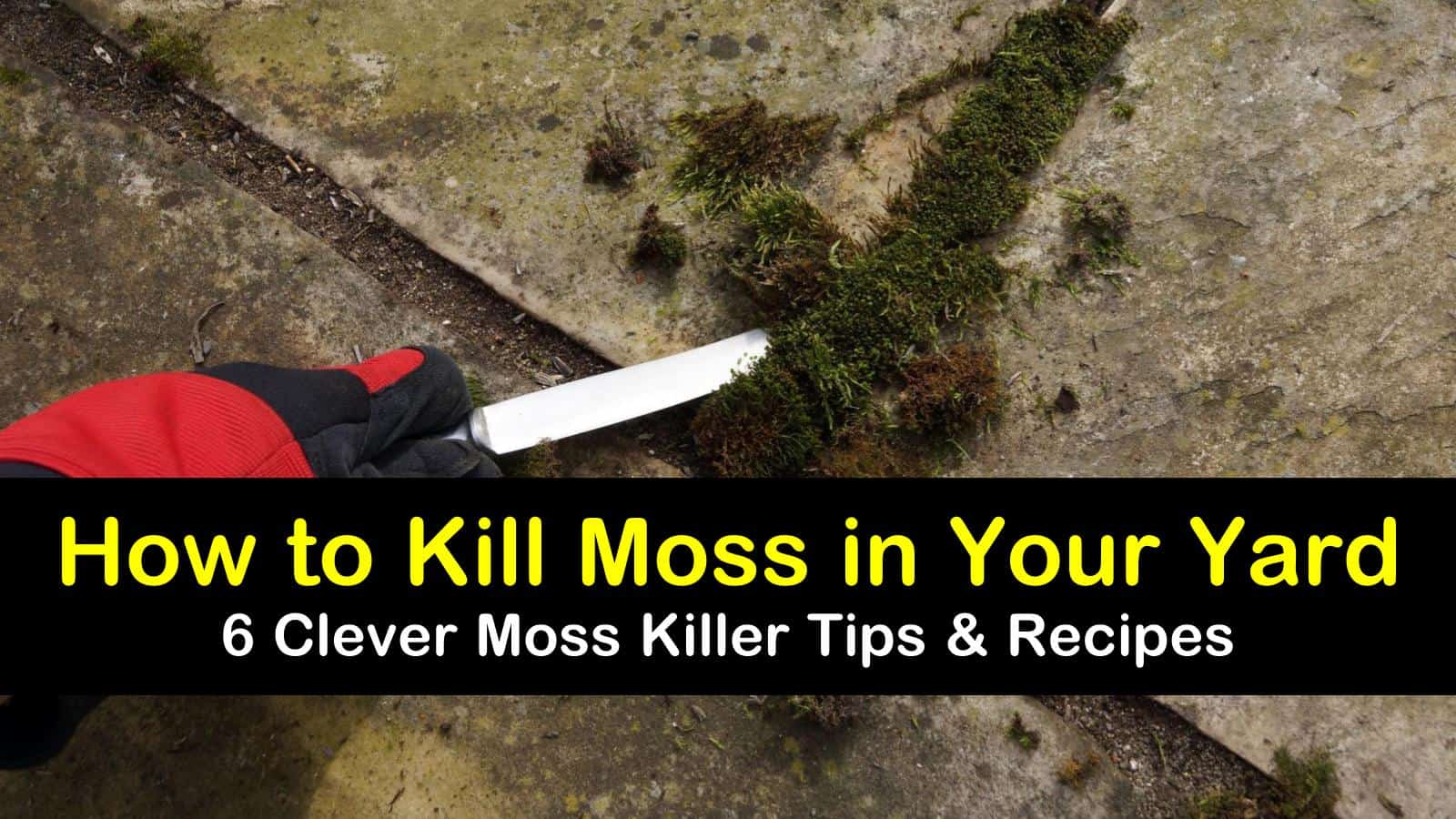 Killing Moss in Your Yard
You can eliminate your moss problem by using the right moss control products. You can also prevent moss growth through proper lawn care and creating a healthier environment for your lawn, such as raising the pH level of the soil and lawn aeration.
Eliminating Moss Growing in Yard
Moss grows best in soils that are low in iron. Eliminate moss growing in yard by adding sulfate of iron or ferrous sulfate. Doing this can also be beneficial to your lawn's health.
Combine the iron sulfate and water into a garden sprayer and spray the moss directly with the solution. Iron stains certain materials, so make sure that you do not get the liquid on any concrete, wood, or non-organic items.
In about four days, the moss will wither and brown. At this point, use a garden rake for loosening and raking away dead moss from your lawn.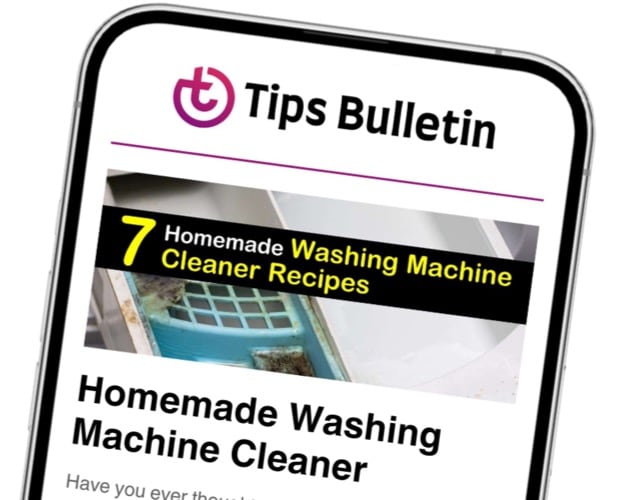 Finally, an email that Transforms Your Home.
Get the latest home and garden tips from our experts, delivered straight to your inbox.
Removing Moss in the Yard by Hand
One of the most effective ways to remove moss is to pull it up by hand. Unlike weeds, moss does not have real roots and is relatively easy to remove and doesn't require much elbow grease.
Use a rake to loosen up the lawn moss by raking from different angles. While wearing gloves, remove the moss from the ground and place it into a bucket.
Loosen up the soil where the moss was growing and sprinkle the bare spot with grass seed. Fescue is one of the most common, but you should make sure to use grass seed that matches your existing lawn.
Making a Moss Killer Spray
For patches of moss spread throughout your entire yard, use a homemade moss killer to remove moss from yard in a few easy steps.
This homemade moss killer spray is sufficient to treat 1,000 square feet of lawn, and you should use it when you are not expecting rainfall within 24 hours after application. Combine the water and dish soap into a garden sprayer and hold the spray nozzle approximately two inches from the moss.
Drench the small patches of moss with the soap solution, and within 24 hours, the moss will begin to brown and die. Easily remove the dead moss by hand to allow for grass growth.
Do you need to use vinegar, a popular weed control method, for moss? Vinegar is not necessary for eliminating moss. You may wonder, however, will vinegar kill dandelions and other annoying weeds? Yes, vinegar alone or mixed with dish soap and salt is a highly effective weed killer for most types of weeds in your lawn and garden.
Getting Rid of Moss in Yard by Dethatching
Moss thrives in moist conditions. Thatch is the material such as grass stems, shoots, and roots that form in a layer between the grass blades and soil.
Thatch that has grown too thick can not only unhealthy for your lawn but provide the right opportunity for moss to grow. Dethatching is an excellent method for getting rid of moss in yard, and you should do it in the early spring.
Begin by mowing the lawn with a mower to half its average height. Use a dethatching rake to rake the grass as you usually would. While hand raking, you should begin to notice the thatch separate from the soil.
You may also see that the rake is pulling up clumps of moss. Gather up all of the grass thatch and moss and dispose of it. Once the dethatching is complete, you will notice that your lawn looks a bit ragged. This appearance is normal.
Grow grass in any of the bare spots by filling them in with grass seed or grass patching products. Make sure to get the correct seeds, whether it be full sun or shade-tolerant grass seeds. Fertilize the lawn after, not before, dethatching the yard.
Aerating the Soil to Prevent Moss Growth
When soil is too compacted, it doesn't get the water, air, and nutrients that it needs to be healthy. You can use an aerator to loosen soil compaction so that the lawn thrives and drive the moss out. You should aerate the grass when it is in its peak growing season and repeat every few years.
There are a few gardening tools that you can use to aerate your lawn, and it's all about preference. You can use a standard garden aerator, lawn aerating shoes, or a drum spike aerator. Whichever tool you choose, the process is the same.
Begin by watering your lawn so that it gets an inch of water to soften the soil. If you have a lightly compacted lawn, then you can go over the yard once with your aerator.
For more compacted soils, you'll need to go over your yard twice using a perpendicular direction for the second pass. Water the lawn again after aerating.
How to Get Rid of Moss by Correcting the Soil pH
The best way to get rid of moss in lawn is by altering the soil. Even though moss grows in shady areas, it still needs the right type of soil to thrive. Moss grows best in acidic soils that are low in iron.
Altering the dirt makes it undesirable for moss growth. You can purchase a soil test at your local garden shop to test the pH of your soil and then determine exactly what you need to do to get it back to healthy levels.
Once you have established that you have acidic soil by performing an acidic test, you can proceed with the application. Spring and autumn are the best times of year to apply lime to your lawn.
Use a garden spreader to apply no more than 20 pounds of lime per 1.000 square feet of lawn. Make sure that you spread the lime on dry grass.
Spread half of the lime while walking in one direction of the yard and then spread the other half while walking in a direction perpendicular to the first. Finish up by watering the yard to prevent leaf burn to the grass blades.
The most important thing you can do to eliminate and prevent moss from growing in your yard is to create a healthy environment for which your lawn to flourish.
Once you have eradicated moss from your yard, you need to take steps to reduce the soil compaction, raise the soil pH, and eliminate overly damp areas. Once you have established a lawn with these conditions, moss spores will have no desire to live there.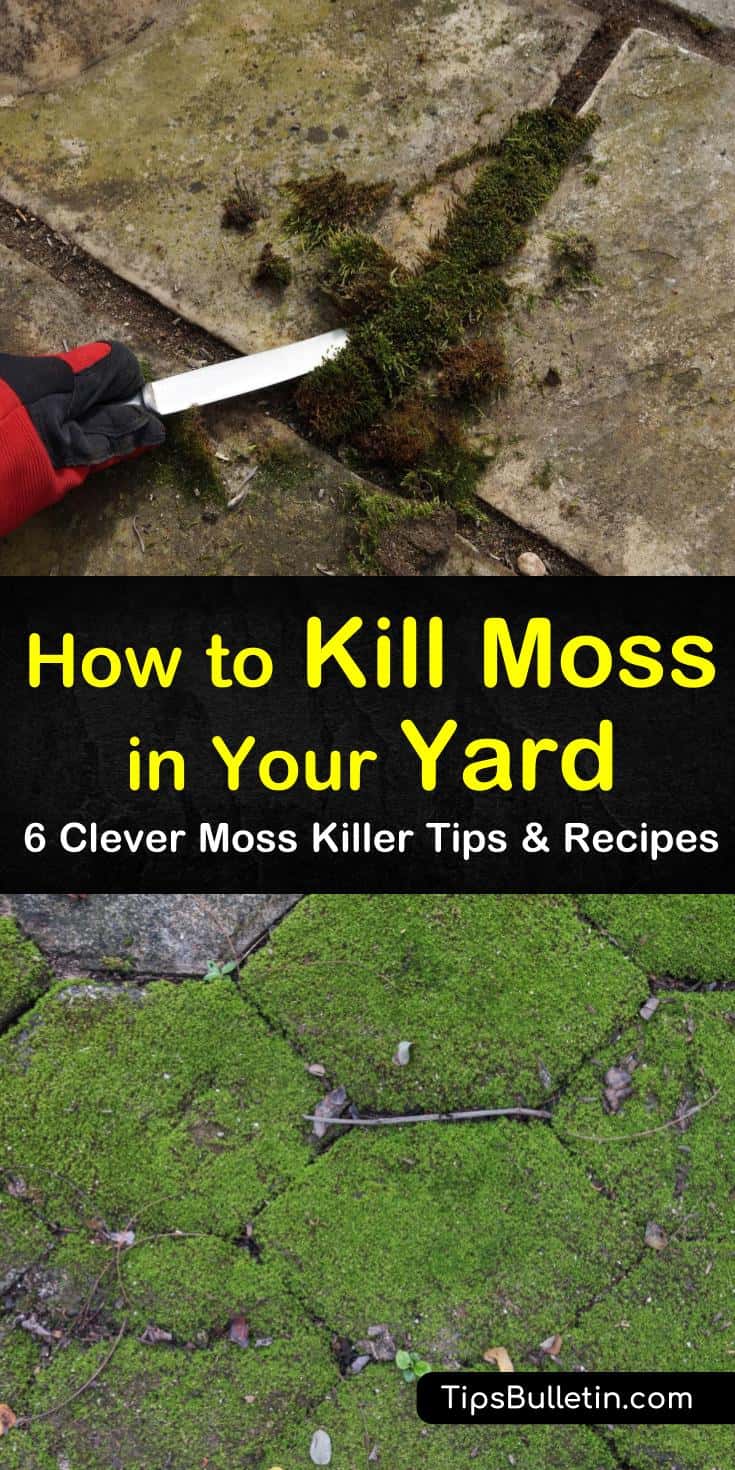 Understanding how to kill moss in your yard and creating a lawn environment where you can control moss will provide you with a full and healthy lawn, so why not share these moss removal tips with your family and friends on Facebook and Pinterest?