Knowing how to remove algae from fish tank glass makes it more beautiful and keeps your fish healthy and happy. Every aquarium owner must deal with algae growth at some point. A certain amount of algae development is typical and healthy, though too much is ugly and harms live plants and fish.
Algae may appear as brown, green, or red-colored fuzz or film that develops on aquarium accessories, plants, gravel or substrate, tank glass, and other surfaces. This overgrowth can be prevented or cleaned if it's already occurred.
Fish tanks add a beautiful ambiance to the room, yet if they become dirty and covered in algae, they are no fun to look at. Find out how to clean algae from fish tank glass with uncomplicated methods and keep your glass or acrylic aquarium in peak condition. Removing algae from fish tank glass gives you a clear view to enjoy your pets and ensures they thrive.
How I Clean Algae from Fish Tank Glass
Many fish owners want to discover how to remove algae from fish tank glass. Algae is an aquatic plant that goes hand in hand with raising fish.
The conditions in an aquarium often facilitate algae growth, yet as it overtakes the tank, it becomes a problem. Explore clever tips for removing algae from fish tank glass and keep your aquarium eye-catching and healthy for your fish.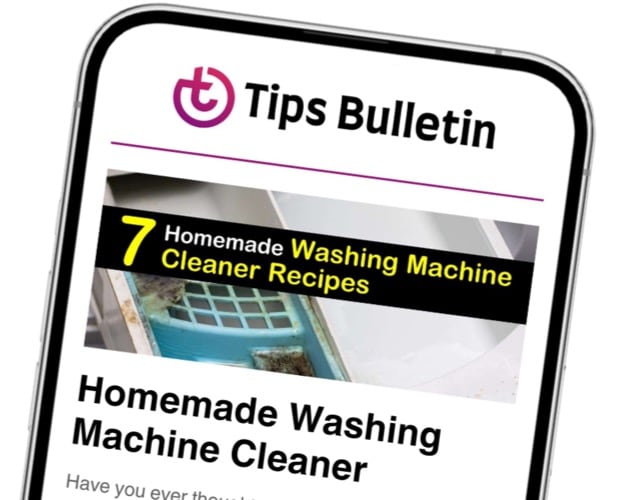 Finally, an email that Transforms Your Home.
Get the latest home and garden tips from our experts, delivered straight to your inbox.
Removing Algae Is Key for My Aquarium Maintenance
A fish tank with green algae indicates clean, healthy water. Some people grow them as a source of food for their fish. Green algae are regarded as beneficial, though keeping an eye on their development is essential to ensure they don't exhaust the fish's food supply. It becomes an issue when the algae use more oxygen and nutrients than they produce.
When algae build up extensively on your tank walls, it is harder to see within the tank, reducing aquarium light – it appears unkempt and dirty.
How I Remove Algae from My Fish Tank Glass
An inexpensive and efficient technique to remove hard water stains and tenacious algae is by giving your aquarium glass a thorough vinegar cleaning, similar to when you clean foggy drinking glasses. Where other tank cleaning techniques fall short or leave behind lingering blemishes, vinegar is powerful enough to safely remove even the algae without endangering the tank.
Empty your fish tank first. Wet a sponge with tap water to remove the algae and clean the tank's exterior and interior. When using the sponge, be careful not to scratch the tank's surface, especially acrylic.
Mix one part vinegar with one part tap water, scrub the tank and use an algae scraper to remove any leftover algae. Thoroughly rinse the tank with fresh tap water and allow it to dry. Clean your aquarium plants with the vinegar mixture and rinse them before reassembly.
Removing Algae from My Fish Tank Glass
Check out your medicine cabinet for this algae solution. Hydrogen peroxide is frequently used as a remedy for excessive algae development. Peroxide is a practical DIY remedy for aquarium algae problems, particularly on aquarium rocks or glass, and helps keep your tank clean.
For blue-green alga or brown alga, use 1/2 to 1 tablespoon of hydrogen peroxide solution at 3% per 13 gallons of water. To treat green algae, use 1 1/2 to 2 1/4 tablespoons per 13 gallons of water.
Apply the peroxide evenly throughout the tank with a small clean syringe, close to areas of algae overgrowth. Do not spray the peroxide directly onto any plant or fish. Following the addition of hydrogen peroxide, you may notice a lot of tiny bubbles; these are safe oxygen bubbles.
The algae may take a few days to die. Change at least half of the aquarium's water after the treatment. Hydrogen peroxide may harm important beneficial bacteria in your aquarium's ecosystem. It is advisable to use a quality bacteria starter after the water change.
I Use Algae Eaters to
Get Rid of Algae in My Fish Tank
If you're experiencing algae overgrowth in your betta fish or freshwater aquarium, algae eating fish help. Certain fishes are known for their enormous capacity to consume algae.
Introducing these algae-eating fish to your tank naturally removes stubborn algae from your glass and other hard-to-reach places. Algae-eating fish don't disturb the beneficial bacteria and happily clean a glass or acrylic tank.
Visit your local pet store and ask for advice on the best algae eater for your aquarium. If algae is a persistent problem, one of these fish is a clever way to eliminate it without labor-intensive treatments and tank cleanings.
Ensure your new clean-up fish is compatible with your current pets. Introduce and care for them well, as they keep your tank algae levels manageable.
My
Tips for Avoiding Cleaning Algae from the Fish Tank Glass
Owning a fish tank inevitably results in algae. Prevent algae in a fish tank from becoming a problem for your fish by making the necessary plans and preparations.
Plants and algae flourish in plenty of water, nutrients, and light, so aquarium water is the ideal environment for an algae bloom. Algae quickly expand if there is too much light or food in the water.
Make small changes like removing any uneaten fish food after five minutes or turning out the lights more to reduce algae. Cutting down on the algae that form saves you from cleaning it up.
Algae have their place in the ecosystem, but too many become harmful and unsightly. Use straightforward techniques to reduce the algae in your fish tank to keep it looking nice and functioning well. Understand how to clean algae from fish tank glass to keep your pets healthy and give you a crystal-clear window into their world.
If you loved this informative article on how to remove algae from fish tank glass, share this fantastic information about removing algae from fish tank glass with your friends and family who raise fish on Pinterest and Facebook.