Removing bugs from a car is simple with the right techniques.
I mix a little baby shampoo or dish soap with hot water in a bucket.
I soak a bug sponge in this solution and scrub the car gently in a circular motion.
I rinse the car thoroughly with a hose to wash away any residue.
For tougher spots, I create a paste with baking soda and water and apply it using a microfiber cloth.
When I'm done, I dry the car off with a microfiber towel to prevent water spots.
To effectively remove bugs from my car, I start by preparing a soapy solution with hot water and a bit of baby shampoo or dish soap. I dip my bug sponge into this mix and gently clean the affected areas with circular motions, which helps to lift the bug remains without damaging my car's clear coat. After that, a simple rinse with my garden hose removes any leftover suds and bug bits.
If I encounter more stubborn bug residue, I use baking soda as a natural abrasive. I combine it with warm water to make a paste, which I then apply to the splattered areas using a soft microfiber cloth. The mild scrubbing action of baking soda helps to break down the bug remains without scratching my paint job.
Finally, I make sure to thoroughly rinse my car again and use a clean microfiber towel to dry it. This prevents water spots from forming and leaves my car looking shiny and bug-free. These steps are not only effective but also economical and gentle on my car's exterior.
If you've taken a road trip during bug season or travel long distances for a living, you are most likely experienced in the after-effect bug splatters on your car's paint. We'll show you how to remove bugs from a car using a few simple ingredients that won't harm the clear coat on the vehicle.
A beautiful paint job littered with the remains of lovebugs, mosquitoes, and other insects can be disheartening. You can often tell how much a person travels by the amount of bug litter on their car's front bumper and windshield.
These specks of bug guts may seem like they should be easy to remove by going through the car wash, but that doesn't always work. Some insects leave such a sticky mess behind that you need to use other removal methods.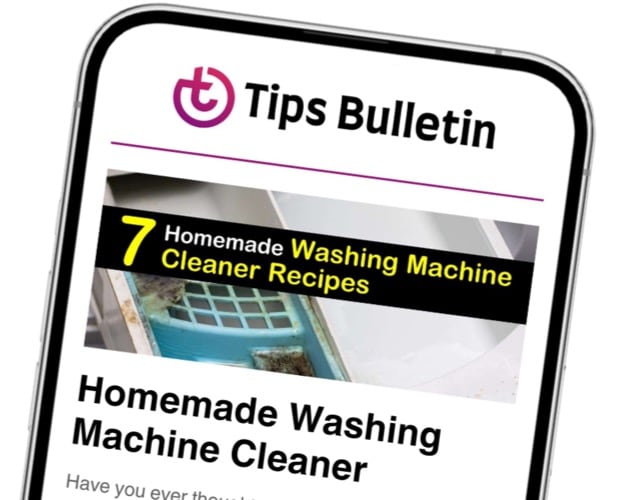 Finally, an email that Transforms Your Home.
Get the latest home and garden tips from our experts, delivered straight to your inbox.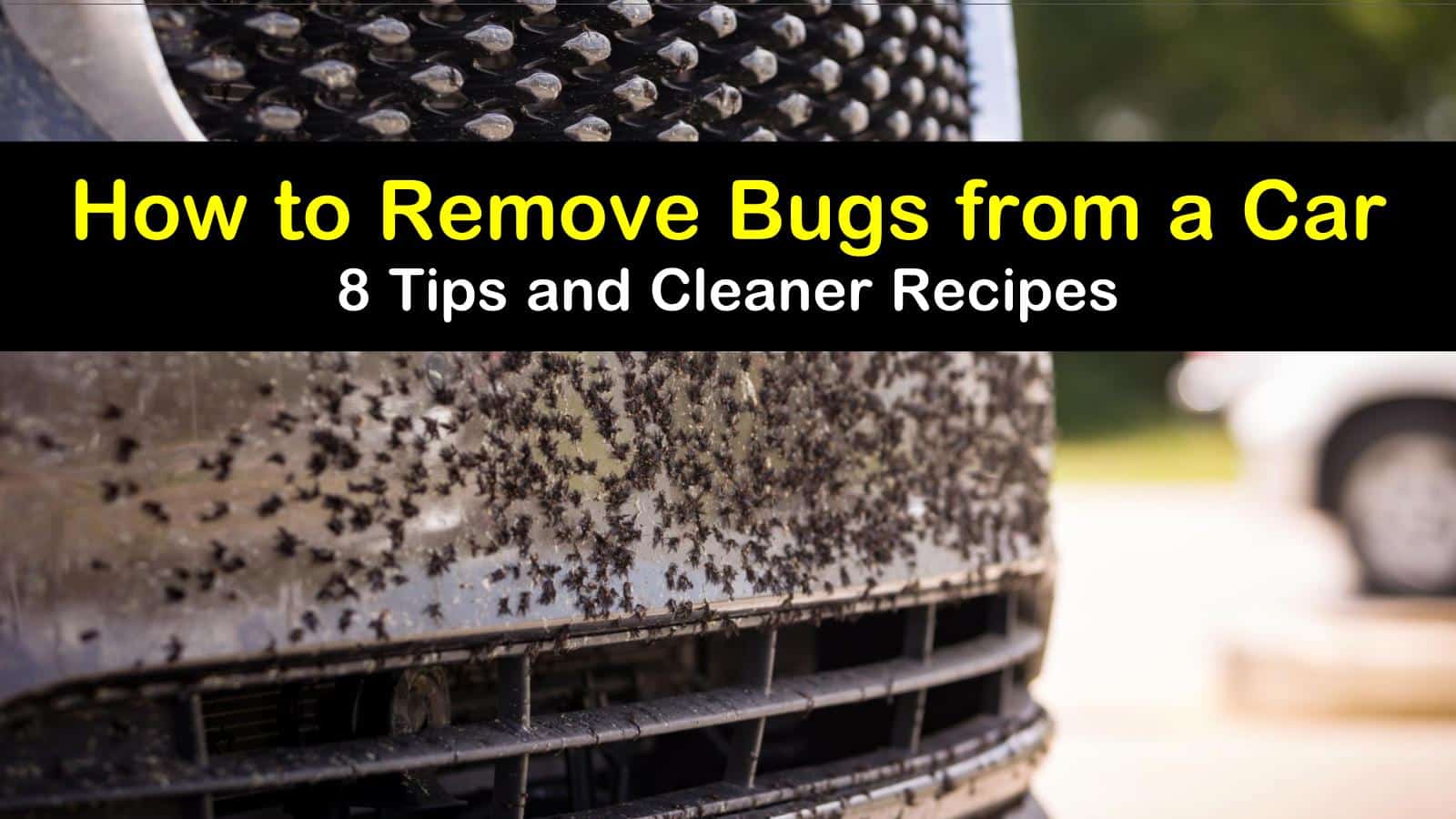 How to Get Bugs Off a Car
There are several ways to get rid of spiders in the car and remove dead bugs from your car paint without having to take it to a detailer. While some of the methods are pretty basic, others may surprise you. We'll show you how to clean bugs from your car in a few easy steps.
How to Clean Bugs Off a Car
Many times, you don't need to use a strong cleanser to clean your car. Before you bring out the big cleaning guns, try a simple cleaning solution. The following recipe shows you how to clean bugs off a car using a little soap and water.
Fill a bucket or container with hot water and add a few squirts of baby shampoo or a degreaser dish soap. Dip a bug sponge into the soapy water and scrub the bug remains off the car using a circular motion.
This solution works well for the windows, the paint on the car, and the tires, and is a great DIY cleaner for car headlights with bug remains on them. Rinse the vehicle with clean water from a garden hose.
Best Way to Remove Bugs Using Baking Soda
Baking soda is an excellent car soap substitute. It is alkaline and a mild scrubbing agent that works well at removing dirty bits of dead bugs from the car.
Pour warm water and baking soda into a bucket and mix. Dunk a microfiber cloth into the solution and apply it to the car.
Rub the dirty areas with the cloth in a circular motion to remove dead bugs. Rinse the vehicle with a hose and dry it with a microfiber towel.
Removing Dead Bugs from a Car with Dryer Sheets
Fabric softener is not just for softening and removing lint from clothing. Those dryer sheets can also remove dead bugs from a car. This method also works well as a tar remover.
Fill a spray bottle with some warm water and spray onto a sheet of fabric softener. Rub the softener sheet in a circular motion onto the bug splattered areas of the car.
The solution in fabric softener sheets works by loosening the bugs for easy removal. Once the bug grime is gone, wash your car as you typically would and give it a proper waxing.
Best Way to Remove Bugs from Your Car Windshield
A vinegar solution is the best way to remove bugs from your car windshield and also the best way to clean your car windows, whether they have bug guts or not. Vinegar is a mildly acidic liquid that cleans the glass of all kinds of dirt and debris without leaving streaks. This method also works well for cleaning aluminum rims with vinegar.
Pour the vinegar and warm water into a spray bottle and label for future use. Spray the glass cleaning solution onto the windshield and wipe it with a cloth using circular motions to remove dead bugs. Reapply the spray a second time and use a clean cloth to wipe away any residue.
Repeat the steps on other car windows that need cleaning. Vinegar is also the perfect solution for cleaning tires with household products you already have in the pantry. It is ideal for cleaning virtually every area of the car, both inside and out.
Removing Bug Guts from a Car with Oil
Various household oil substances work for removing bugs from your car and to clean tree sap off your car and windows, as well. We have listed several of these oil types that get the job done. These oils can also be used for removing tree sap.
Apply one of the mentioned oils or sprays onto a soft cloth and rub it onto the buggy area of the car or to the tree sap stain using circular motions. After the bugs are gone, clean the car with soap and water, rinse with clean water, and then follow up with a proper waxing.
Rubbing Bugs Off a Car with a Magic Eraser
Magic Erasers can clean just about anything, so it shouldn't come as a surprise to discover that it can also remove dead bugs from your car.
Erasing Bug Splats
Get a Magic Eraser wet and rub the bug stains on the car with a gentle motion and not too much force. Using too much pressure or trying this method with a dry eraser may cause surface damage to the paint on your car.
Prevent Bug Splatters on Your Car with a Bug Deflector
If you often travel long distances, consider putting a car deflector onto the front of your car to prevent those bugs from making a mess on the paint.
Bug Deflector
Bug deflectors work by keeping bugs off the car paint, along with other debris. As bugs hit the deflector, they are swept up over the top of your vehicle and away.
You can pick up an auto bug deflector from any auto parts store. Attach the deflector to the front bumper of your car by following the manufacturer's instructions.
Prevent Bug Splatter Stains with Wax
Applying wax or car sealant to the front of your vehicle is a great way to prevent bugs from sticking to the paint.
Car Waxing
Clean the entire car using soap and water, rinse with clean water, and dry. Use a car wax such as Turtle Wax Bug, and apply it to a sponge. Rub the wax onto a section of the car using a circular motion.
Continue doing this in parts until the car is covered in wax. Use a cloth to remove the wax by buffing the sections using a circular motion.
While cleaning bugs off the front of your car may not be the most desirable job, it doesn't have to be a chore. You can turn a gross job into a simple task as long as you use the right cleaning product or tool and a little elbow grease.
Use a streak free glass cleaning solution to remove bugs from the windshield and one of our other cleaning solutions to remove dead bugs from the rest of your vehicle.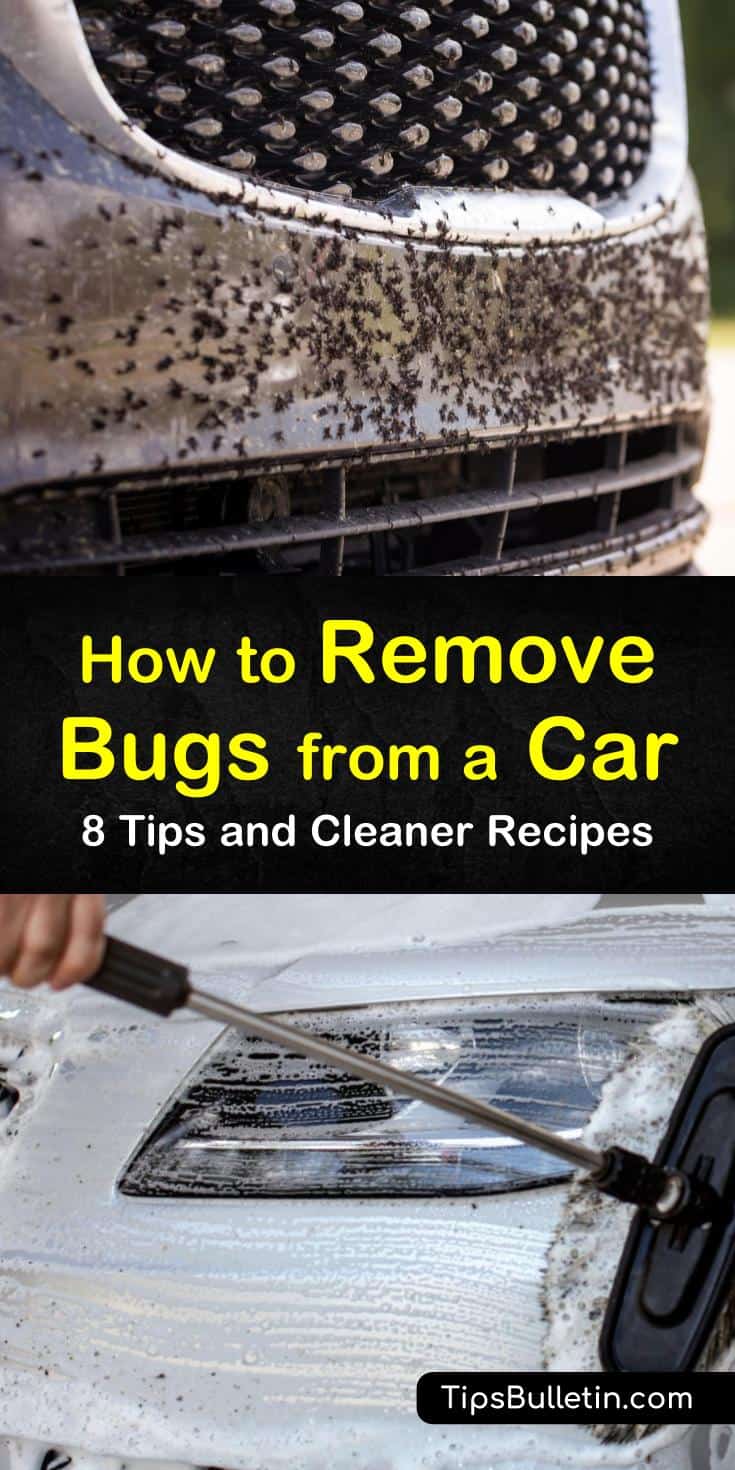 Knowing how to remove bugs from a car keeps your vehicle looking like new even after those long road trips, so why not share these bug removal tips with your friends and family on Pinterest?