Most women use and clean makeup brushes at least four or five days a week if not more. Even those who do not apply makeup often, do so occasionally. In order to ensure our makeup is applied smoothly and our faces are clean, you must regularly clean your makeup supplies and clean them well.
Luckily, it is not too difficult to clean makeup brushes at home, but it does require a few specific ingredients.
Beauty experts suggest thoroughly cleaning your makeup brushes once a week. If your brushes get heavily soiled you may want to clean them more frequently.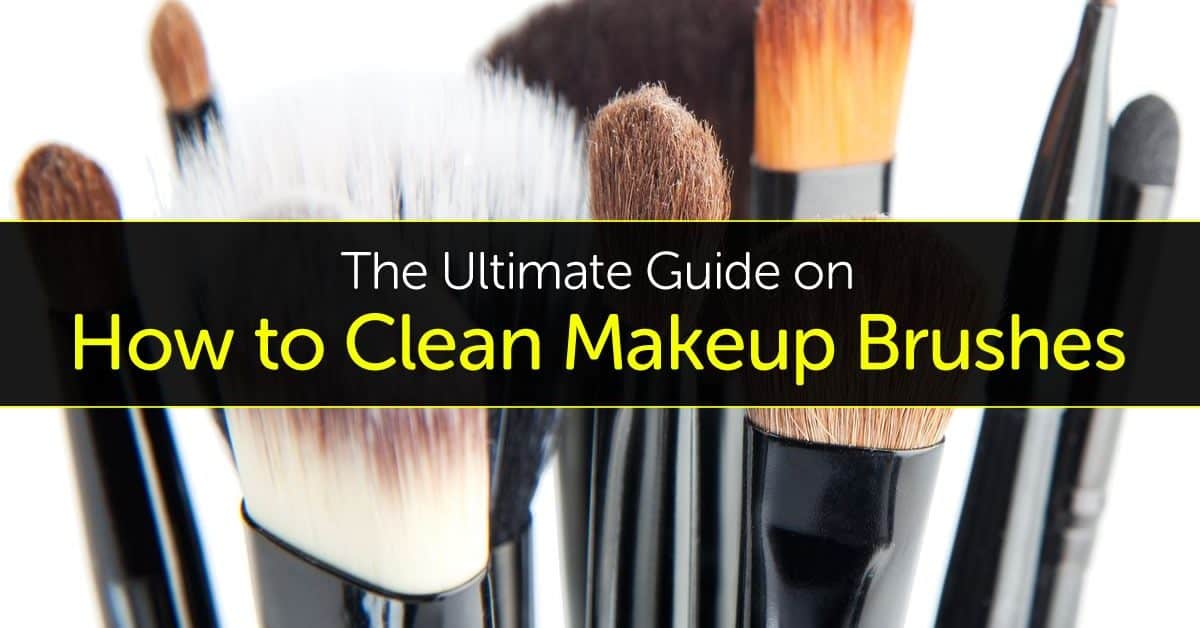 Clean Makeup Brushes at Home
If you rarely use makeup, you can usually get away with cleaning your brushes less often. Use your judgment, and try to clean them before they get heavily dirty.
Cleaning a Brush for Powder-Based Makeup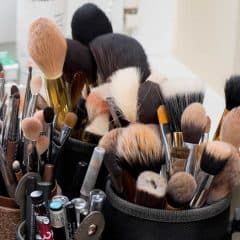 The best way to clean brushes is to follow the recipe below that lists the ingredients and the steps to follow.
Mix the baby shampoo and water in the small bowl and set aside. Rinse the brushes under luke-warm tap water before you use this DIY makeup brush cleaner.
Similar to when you clean hair brushes, run your fingers along the tip of the bristles to spread them so you can get as much of the excess makeup off the brush as possible. Don't work your fingers where the bristles meet the handle to avoid inadvertently loosening the glue that holds the two pieces together.
Now, dip the bristles into the bowl of shampoo and water. Swirl it around and use your fingers to work up a lather. After the brush looks clean, you can rinse it under tap water.
Make sure the water is running clean from the brush. If it's not, put it in the bowl of shampoo water again and repeat the process. To dry the brush, pat the bristles with your cloth. Then wrap the cloth around the bristles and gently squeeze to remove excess water.
Afterward, lay the brush on a flat surface to dry, but remember to reshape the bristles when it's wet. If bristles dry skewed oddly, it will be difficult to get them back in order.
How to Wash a Brush for Cream-based Makeup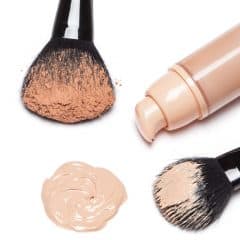 Cream-based makeups are more difficult to clean from brushes than powder-based makeups, so using just baby shampoo and water is unlikely to get all that makeup off easily.
Put a small amount of oil on the towel and dip the bristles of your brush into it, swirling to coat, but do not soak the brush in oil. Use the towel to gently wipe the brush, running the brush along the paper towel.
For an even more gently wipe off the makeup brush use a special silica scrubber board. This will help loosen the makeup before washing. Rinse the brush in lukewarm water in the sink.
Then, place a small amount of baby shampoo in your hand and swirl the brush around in it, creating a lather. Afterward, rinse the brush again, until the water runs clean. If the water is still dirty, you can wash the brushes with baby shampoo a second time.
Baby oil can also be used to get dried acrylic paint out of brushes. The oil is gentle enough to get any bits of dried paint off the brush without damaging the bristles.
Best Way to Store Makeup Brushes
After the brush is clean, squeeze the excess water from it with the cloth and pat dry. Then leave the brush on a flat surface to dry completely. Remember not to store wet brushes vertically as the water can leak into the handle causing bacteria and possibly rusting the metal.
Once dry, brushes can be stored upright or flat in a case. Never store your brushes with the handle up, however, as this will damage the bristles. The same rules apply to cleaning your hair brushes. The best ways to get hair off a boar bristle brush or a regular brush is to store the brush in a clean place so that lint won't attach itself to the bristles of the brush.
Makeup Cleansing Sprays and Shampoos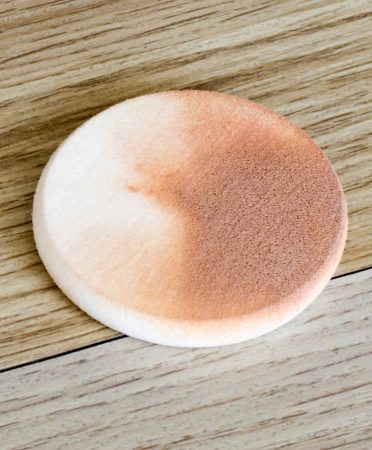 In addition to regularwashing, you can also help keep your brush cleaner by using a cleansing spray or shampoo specifically designed for makeup brushes. You just spray your brush after every use. The spray is no substitute for regular, thorough cleanings, however.
How to Wash Makeup Sponges
If you use makeup sponges, odds are they probably need to be cleaned. Sponges should technically be cleaned after every use, though you can get away with cleaning them less often. Cleaning makeup sponges is fairly easy if you use a product, like Blendercleanser, to clean them.
If you aren't going to clean after every use, just soak your sponges in soapy water to help break up the old foundation. Then, squeeze out the water and spot clean any stubborn spots. Afterward, you can air dry the sponge. Simple. And remember makeup sponges are good for about three months.
If you enjoyed our tutorial on how to clean makeup brushes, please share this makeup brush cleaning guide on social media outlets like Facebook and Pinterest.