Even though chipmunks are small rodents, they cause significant damage to your lawn and garden. If you have a chipmunk problem or suspect that you have a chipmunk problem, this article provides ways to repel unwanted rodents.
A common misconception is that chipmunk prevention is nearly impossible. However, there are several simple techniques to use that effectively repel chipmunks and allow you to save the plants in your garden.
Chipmunks tend to dig up and consume flower bulbs in your garden by burrowing in the soil. Additionally, these pesky critters eat sunflower seeds and birdseed found in bird feeders.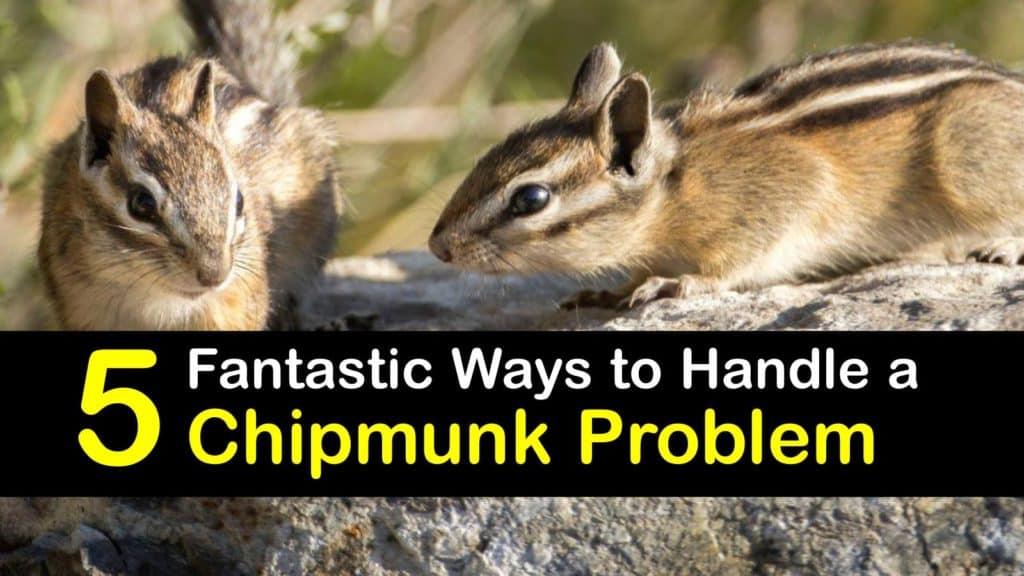 Where are Chipmunks Commonly Found?
One positive thing about a chipmunk infestation is that it does not cause structural damage to your house. Whether you are searching to implement chipmunk repellents or live traps that kill chipmunks, we show you how to get rid of chipmunks.
If you have chipmunk damage, you do not need to call pest control services. Straightforward chipmunk control methods are easy to install and are long-lasting
Chipmunks are popular in North America, ranging from Canada to Mexico. Because these rodents live in various climates and weather conditions, it is vital to know how to implement chipmunk control methods in your backyard.
If you want to repel chipmunks without killing them, we show you how to use a chipmunk repellent from everyday household items. We also offer you how to set up a live trap to catch ground squirrels.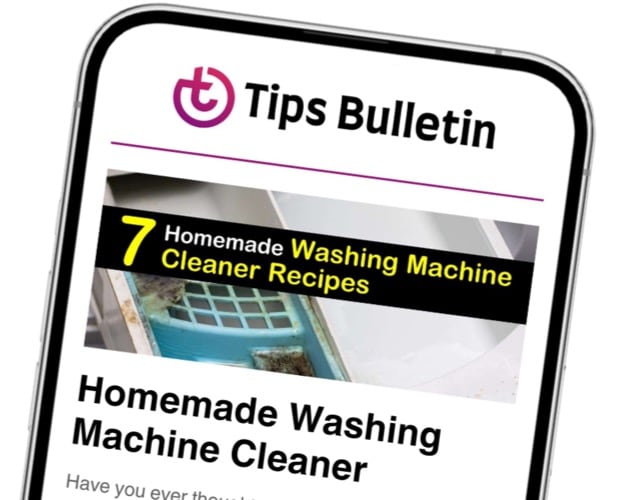 Finally, an email that Transforms Your Home.
Get the latest home and garden tips from our experts, delivered straight to your inbox.
Correctly Identifying a Chipmunk Problem
The first way to tell if you have a chipmunk is to identify the rodent and when to look for them. Chipmunks are most active during the day, specifically in the mid-morning to mid-afternoon, when they search for food and dig chipmunk holes.
Although chipmunks' natural environment is in wooded areas, they often find their way to your backyard to feast on the nutrients in your flower beds. It's easy to learn how to keep chipmunks out of flower pots and garden areas.
Chipmunks are usually a light brown color with white stripes down their back and a bushy tail. The Eastern chipmunk has reddish-brown fur with a white belly. If you find you need to get rid of mice outdoors (they don't have stripes), you can use some of these same solutions.
Another way to locate these small animals is to identify their burrows. Chipmunk burrows are found throughout your yard. Chipmunks dig small holes to hide from predators and build their dens.
Using Ultrasonic Lights to Eliminate a Chipmunk Problem
An excellent way to scare chipmunks, gophers, voles, and other small animals out of your lawn is to utilize ultrasonic lights and sound. Chipmunk prevention is easy with lights and sound.
Chipmunks are extremely sensitive to noise and light, and keeping chipmunks away is straightforward when you install ultrasonic lights.
The ultrasonic sound is too high for the human ear to hear. However, animals have better hearing and are scared away when confronted by high pitched noise.
Place the ultrasonic lights on your back porch and by your garden. Most of the ultrasonic lights found at your local home improvement store are motion-activated, making them useful during the day and night.
If you have a chipmunk problem, utilizing ultrasonic lights scares the rodents away and prevents them from searching for popular food sources in your backyard.
Remove Popular Attractants for Amazing Chipmunk Prevention
When chipmunks grow accustomed to a food source in your backyard, they continuously return. One of the popular reasons homeowners have chipmunk damage in their backyard is because multiple food sources are present.
Perhaps the most straightforward of the chipmunk control methods is to remove the rodent's food source.
If you have a garden that you need to protect from a potential chipmunk problem, setting up a barrier around the perimeter prevents chipmunks from eating your plants. Set up hardware cloth or chicken wire around your garden.
Another great way to repel chipmunks from feasting on your garden's plants is to remove popular hiding places, like woodpiles stacked on the side of your home. A chipmunk does not return to your yard if there is no place to hide.
Implementing Chipmunk Control Methods with Mothballs
Because chipmunks have an extraordinary sense of smell, preventing them from digging holes in your yard is natural with moth balls and cayenne pepper. These are smells chipmunks hate, along with skunks, squirrels, and stray cats.
Mothballs contain a chemical called naphthalene, a powerful odor that chipmunks and other rodents despise. The heat of cayenne pepper deters chipmunks from returning to your lawn.
Locate the chipmunk holes in your backyard and place either a mothball or a small amount of cayenne pepper at the hole entrance.
The intense odor drives the chipmunk away. Using cayenne pepper in your garden area is also an excellent DIY chipmunk prevention technique to protect your plants and veggies.
Set Live Traps to Kill Chipmunks
What kills chipmunks best? Purchasing a chipmunk trap is a common way to catch and kill a chipmunk problem that is indoors. Chipmunk traps are effective outdoors, too.
To make sure you capture a chipmunk in your trap, pay attention to popular areas where chipmunks gather. If you set a trap indoors, we suggest setting a ground cover below the trap for easier clean up.
The key to setting an efficient trap is to select the correct bait. Use a generous amount of peanut butter to bait chipmunks. Peanut butter is a fantastic bait because the chipmunk cannot remove it due to the stickiness.
Since chipmunks are so small, a mousetrap is efficient in capturing and killing chipmunks, too. When removing dead chipmunks, wear protective gloves, as the rodents carry disease that is dangerous to humans.
A chipmunk infestation is not something impossible to get rid of. If you do not want to kill chipmunks, several elementary DIY processes repel the rodents.
The strong odors in mothballs and cayenne pepper are magnificent at preventing chipmunks from overtaking your garden and destroying all your plants.
However, if you have a chipmunk problem indoors, we recommend using a chipmunk trap to eliminate the animal.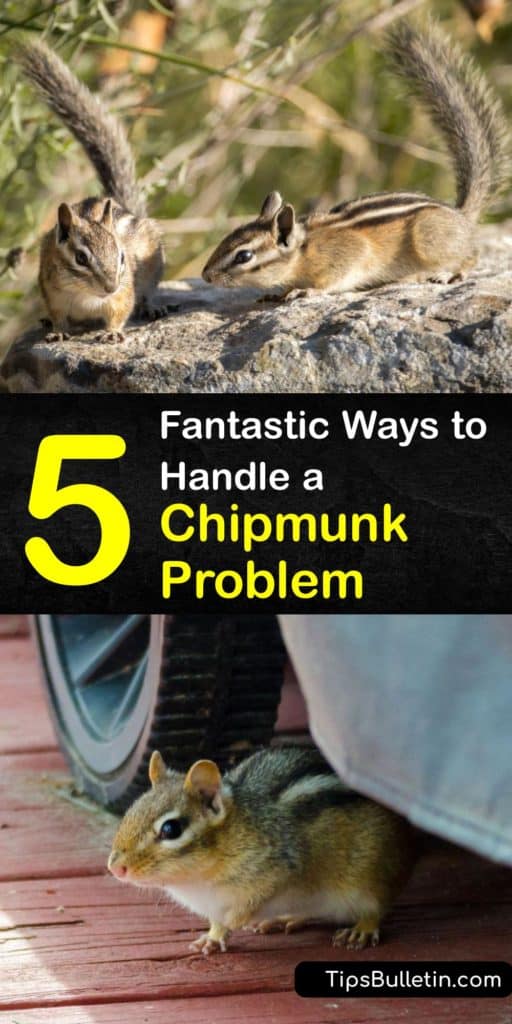 If you discovered how to eliminate a chipmunk problem, share these tricks about chipmunk control methods with your family and neighbors on Pinterest and Facebook.