Have you ever headed to the laundry room to collect your clean clothes and found your dryer smells moldy? If you have, it's wise to figure out how to get a mold smell out of the dryer to avoid wearing smelly clothes.
Laundry devices are supposed to leave clothing clean, sanitary, and fragrant. It's discouraging to toil through washing and drying a load to open the dryer to stinky clothes. Unfortunately, the conditions inside a dryer predispose it to mold. Wet clothes plus warm air are a recipe for disaster. Thankfully the mildew odor is simple to fix once you know how to remove the mold smell from a dryer.
Don't settle for wearing clothes with the faint smell of mold from an odorous tumble dryer. Tackle the problem at the source. Use white vinegar or bleach, or catch up on routine maintenance to extend the life of your dryer and ensure your clothes smell incredible.
How to Get a Mold Smell Out of the Dryer Quickly
Don't panic if your dryer smells moldy. Many homeowners experience a musty odor from their laundry room appliances from time to time. It doesn't mean you have to invest in a new tumble dryer. Explore ideas for how to deodorize the dryer with baking soda, white vinegar, bleach, and other maintenance procedures.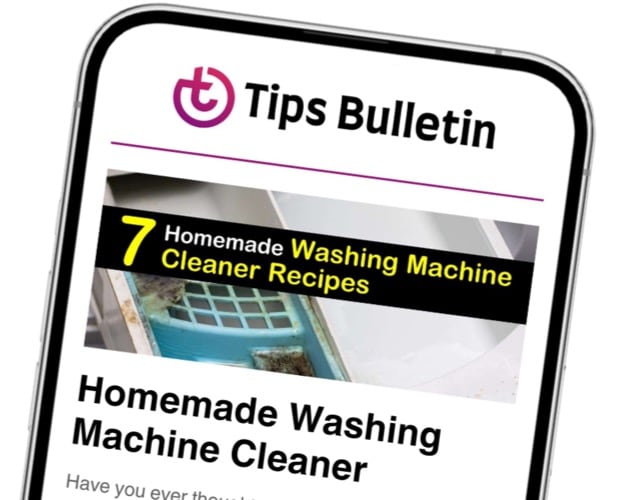 Finally, an email that Transforms Your Home.
Get the latest home and garden tips from our experts, delivered straight to your inbox.
Why Your Dryer Smells Moldy
There are several reasons for a smelly dryer or washer. Like other household devices, your clothes dryer functions best with routine maintenance. When the lint trap gets full, or the exhaust vent gets clogged, moisture from damp clothing is retained, and mold develops.
Like washing machines, dryers suffer from fabric softener and detergent build-up. Any chemical cleaner particles not washed out in the washing machine adhere to the inside of your dryer. This residue harbors mold, combined with heat and moisture. Luckily, there's no need to throw out your dryer if it develops an unpleasant odor.
How to Remove the Mold Smell From a Dryer
Distilled white vinegar kills mold and eliminates foul odor in your dryer drum, so you can dry damp clothes confidently. The acetic acid in the vinegar eradicates mold spores on contact. To make a mildew deodorizer for the washer and dryer, pour white vinegar into a plastic or glass spray bottle and use it to dampen a towel.
Place the towel in the tumble dryer and set it to a regular drying cycle. Because vinegar is an effective deodorizer, it aids in the removal of the moldy stench while killing mold. Once the cycle ends, wash the towel so it doesn't have a vinegar smell when you're ready to use it next.
Removing a Moldy Smell From the Dryer
Wet clothes and the heat from the drying process predispose your front loading washer and dryer to mold smells. Fortunately, it's painless to remove mold spores and a bad smell by mixing a simple bleach solution. Bleach eradicates mold, mildew, and odorous organisms like bacteria to leave your dryer drum fresh.
Pour the bleach and water into the basin and mix. Dip a rag into the liquid and thoroughly wring it out. Use the diluted bleach to clean the inside of the dryer drum. Remember to wipe the interior of the dryer door. Allow the dryer to air dry by leaving the door open.
Clean the interior of the drum with a cloth dunked in hot water, and air dry it again. Do not put garments in the dryer until the bleach dries to avoid discoloration.
Maintenance for Getting a Mold Smell Out of the Dryer
These methods eliminate clogged or backed-up lint that potentially generates a moldy odor. Built-up lint causes a dryer odor. Remove the lint screen and wipe it down with a dry rag to remove any leftover lint before you use the tumble dryer. Vacuum out the lint trap using your vacuum hose attachment monthly.
An issue with your dryer vent or exhaust vent hose might also cause the odor. If you've tried these cleaning ideas, and your lint trap is clean, consider calling an appliance repair professional. A dryer and washer repair technician will inspect your dryer and vent for clogs and other causes of the musty smell.
Did this article leave you feeling confident about how to get a mold smell out of the dryer? Just as vehicles require regular fluid services, your tumble dryer and washing machine benefit from routine maintenance.
Noticing a bad odor or ineffective drying cycle warrants further investigation. Nobody wants to wash and tumble dry their clothes to find out they stink because of foul dryer odors. Follow our step-by-step instructions to eliminate the moldy smell in a dryer and keep it functioning optimally.
If you loved this article exploring why your dryer smells moldy, please share it with your friends and family wondering how to remove the mold smell from a dryer on Pinterest and Facebook.