Many of us know that coffee and espresso are two different things, but do you know what truly makes these two beans different? When you roam the grocery store and make the obligatory stop to the coffee aisle, you are bombarded with dozens of choices. Yet, when comparing espresso beans vs coffee beans, most people don't know how these two differ.
They look the same, but what is the actual difference between espresso beans and coffee beans? Are espresso beans the same as coffee beans? The beans themselves are the same. Instead, there are a few small factors that make the two beans turn out different.
Almost all coffee beans are Robusta or Arabica beans, and this holds for espresso. Read about these reasons why espresso and coffee differ, and you won't be so confused the next time you walk into your coffee shop.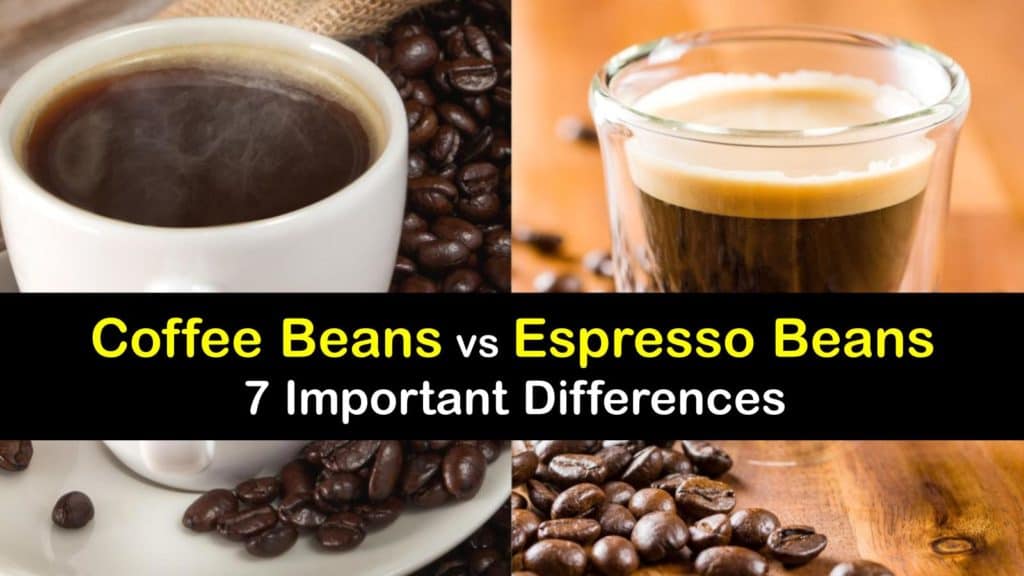 Are Espresso Beans the Same as Coffee Beans?
You've finally stopped to ask yourself, what is the difference between coffee and espresso beans?
You spew these words to your favorite Starbucks barista every day and know how to use them in a sentence, but you don't know anything about espresso vs coffee beans and how they're made.
When you think of espresso, a shot of concentrated coffee probably comes to mind. A standard espresso machine forces hot water through ground coffee beans at high pressure. The brewing process and the grinder are two differences you might have picked up on.
Most people think of traditional drip coffee when they think about a cup of coffee, cappuccino, or latte. Now that we know the difference between espresso beans and coffee beans, we can address how the same beans get such vastly different flavors.
What is the Real Difference between Espresso Beans and Coffee Beans?
Espresso and regular coffee come from the same beans. How do they get such different flavors, though? There are a few key distinctions to note when learning the difference between espresso beans vs coffee beans.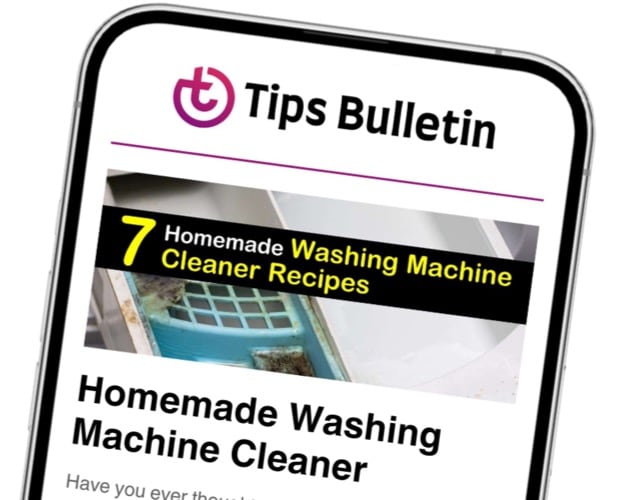 Finally, an email that Transforms Your Home.
Get the latest home and garden tips from our experts, delivered straight to your inbox.
The Origin of Espresso Beans vs Coffee Beans
Regular coffee beans are espresso beans. They come from a single origin from only two types of beans grown commercially called Robusta and Arabica.
Robusta coffee beans have a nuttier flavor profile and a peanut-y scent. Arabica beans are a more complex type of bean flavor to pinpoint because they range from sweet to tangy.
We use both for regular or espresso, whichever you consider the best coffee. With this in mind, espresso isn't the type of bean used but the process itself.
Different Brewing Methods
We are all familiar with the generic process of making coffee, but there are a few different ways to do it. French press, drip coffee, or percolated are only some ways to brew coffee beans.
An espresso machine is imperative to make espresso at home. These machines used pressurized water to brew the coffee. They also have a built-in grinder that makes finer ground coffee than traditional ground beans. The grounds are put in a portafilter to help with heat retention.
How long does brewed coffee or espresso last? The shorter the time frame, the better the coffee or espresso tastes. Learn how to freeze coffee that has been brewed to add to a smoothie later for a cool snack.
How long does coffee last in the freezer? Again, the less time, the more flavorful your coffee will be.
Different Roasters
Espresso and coffee are entirely distinct, and that is because they have different roasting times. Espresso beans roast longer and get darker than beans used for regular coffee.
Drip coffee has different roasts like light roast, medium roast, and dark roast. A darker roast removes a lot of the acidity and has a deeper flavor, while a lighter roast holds onto that acidity a bit more.
An espresso roast is the longest of them all, and that's why a shot of espresso often has a sweet but bitter flavor like dark chocolate.
Does Espresso have More Caffeine?
It's a myth that a shot of espresso has more caffeine than a cup of coffee. Higher caffeine levels ultimately depend on the type of bean.
An average eight-ounce cup of coffee has a caffeine level of 85-185 milligrams of caffeine, and an espresso shot usually has anywhere from 40 to 75 milligrams.
Are you going to be more caffeinated off of one shot of coffee? Probably not, but you definitely will if you drink more espresso overall.
The Difference between an Espresso and an Americano
You know all the different types of coffee, but you don't know exactly how they differ from one another. It's not uncommon to get espresso and an Americano confused.
Americanos contain espresso but are watered down with water. People drink these for a smoother, less acidic flavor.
Cappuccinos also contain a shot or two of espresso, but they are mixed with steamed milk or crema instead of water. If you like the sweeter flavors of coffee, try making Italian coffee.
Pour the hot coffee and the liqueur into a coffee cup and sweeten it with as much sugar as desired. Float the sweet whipped cream on top and sprinkle some nutmeg over it before enjoying it right away.
Can You Use Regular Coffee Beans to Make Espresso?
If you're in a bind and don't have any espresso roasted coffee beans on hand, using a dark roast is perfectly acceptable.
The espresso won't taste as strong as the light roast, but it should work out okay as long as you grind the beans until they are super fine. Medium roasts are not ideal, but some people use them when they are really in a pinch.
How Long to Let Coffee Beans Rest after Roasting
More and more coffee lovers have turned to roasting their own coffee beans at home. If you experiment, you tweak the roast time and recipe and sometimes create a cup of joe that even your favorite coffee shop can't compete with.
If you decide to roast your coffee beans, make sure you wait the appropriate amount of time before using them. After coffee beans are roasted, they go through a process called degassing, where carbon dioxide starts to release from the beans.
Wait at least two weeks to use freshly roasted coffee beans in your morning routine. Carbon dioxide has a sour flavor, and if you don't let them degas, you're not going to enjoy the coffee as much as you usually would.
Always store your coffee beans in a cool, dry place. The best spot for them is in an airtight container in the back of a cupboard where they are away from light, heat, and moisture.
These factors could cause the beans to go stale. If you brew a cup and something tastes a little off, it is still safe to drink, but it may be better to open a new bag of coffee beans and starting off fresh.
Are espresso beans the same as coffee beans? A lot of us don't know the difference. Where would we be if we didn't have that first sip of hot coffee in the morning? Coffee has infiltrated our lives and become a huge part of our daily routine.
It perks us up and gets our brains ready to roll when we can't seem to keep our eyes open. While we should only ever drink it in moderation, it gives us a deeper appreciation for understanding the difference between espresso and coffee beans.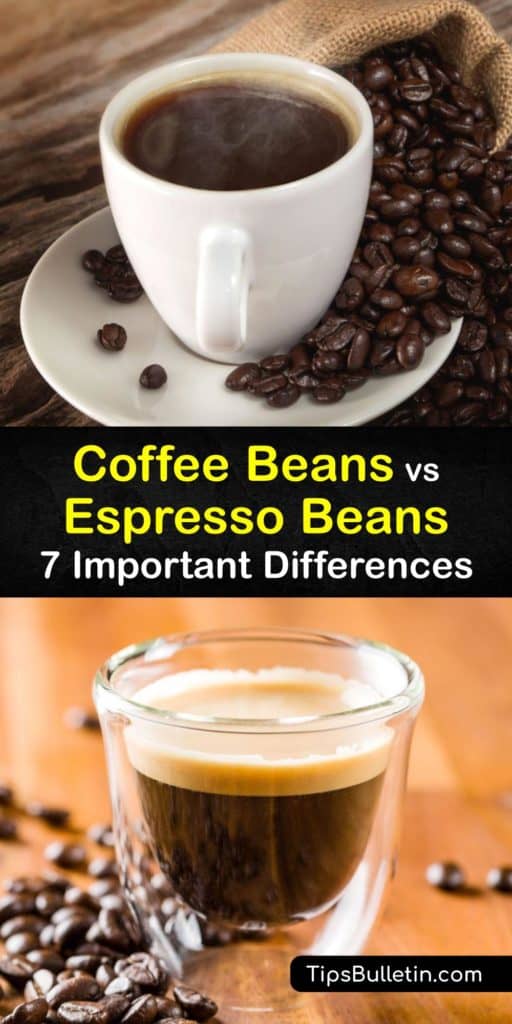 If comparing espresso beans vs coffee beans has given you a deeper understanding of your favorite drink, share this article explaining the difference between espresso beans and coffee beans on Facebook and Pinterest.