Although many new-build homes are switching to PVC pipe, copper piping has historically been used for water pipes and HVAC systems for many years. Some homeowners are bringing copper back into their homes for its durability and attractive color, but this material is prone to corrosion from lime, calcium, and rust. Knowing how to clean a copper pipe can rid tarnish from your copper and make it look shiny and new again.
Plumbers and HVAC workers are knowledgeable about copper tubing, but you should also be familiar with your home's pipes and how to care for them. Some of the benefits that attract homeowners to copper are its simplicity to install and the ability to last up to 25 years.
It's lightweight and bacterial resistant, and also less prone to corrosion than steel. There are numerous safe and easy ways to clean a copper pipe if you discovered a copper pipe with signs of tarnish.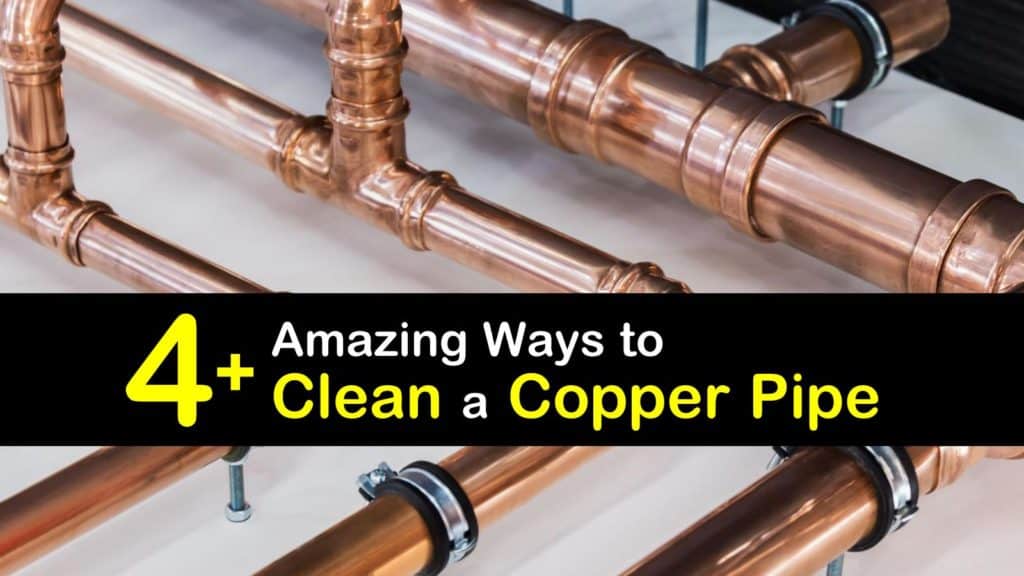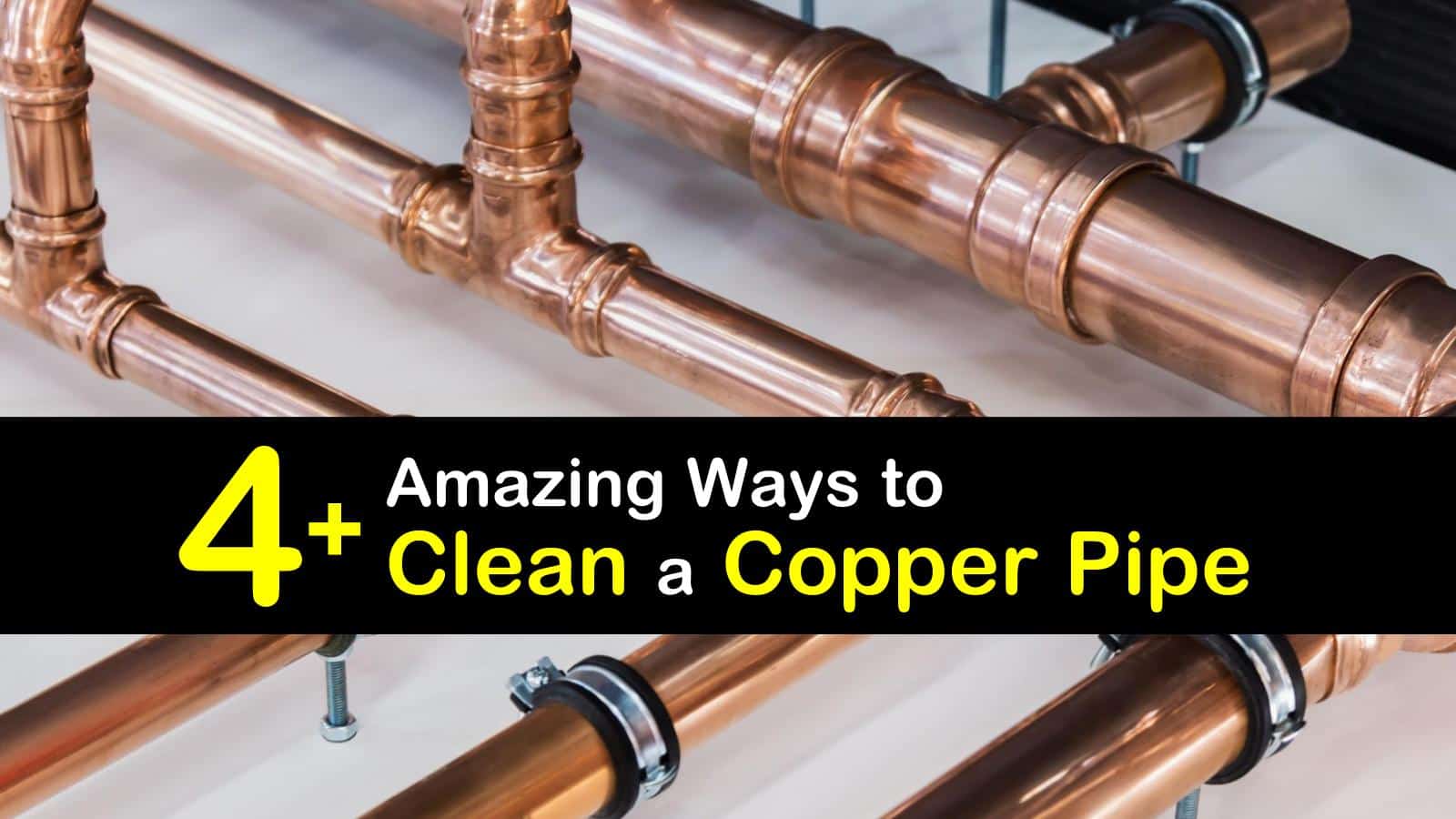 How You Know it's Time to Clean Your Copper Tubing
Copper tubing is very prone to corrosion. Patina forms during the oxidation and corrosion process. You'll know if your copper pipes have patina based on the green and brown film that forms on the metal.
Although some patina is useful for aesthetic and design purposes, it is something you want to avoid on your plumbing and HVAC systems.
Cleaning copper pipes makes a great home improvement project because putting in a little elbow grease makes them shine as if they've just been brought home from the hardware store while preventing irreversible damage to your water system.
Most Effective Ways to Clean a Copper Pipe
If you've spotted grime build up on your copper pipes, don't run to the store and start soldering in new tubing. A tarnished pipe quickly turns into a clean copper pipe once again with a few ingredients.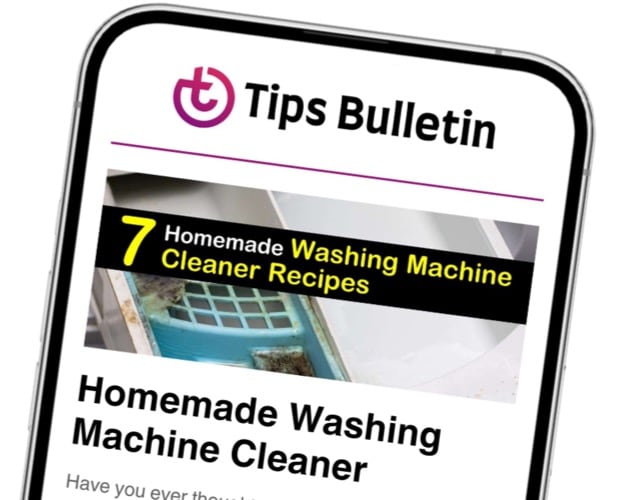 Finally, an email that Transforms Your Home.
Get the latest home and garden tips from our experts, delivered straight to your inbox.
Homemade Vinegar and Salt Copper Cleaner
With all the ways to use vinegar, it's not surprising that you can make your own copper cleaner with this hefty ingredient. This homemade tarnish remover is one of our favorites because it's effective at both polishing and sanitizing.
For this ingenious way to deep clean copper, combine the flour with table salt. Slowly add the vinegar until paste forms. Soak a sponge in warm water. Dip the sponge in the paste and scrub back and forth on the pipe. Let it sit for 15 minutes.
Thoroughly rinse the copper with warm water so that the acid from the vinegar doesn't damage the tubing. Dry the copper with a clean cloth or paper towel.
What's so great about this recipe is that it allows for plenty of substitutions. Substitute lemon juice for vinegar, baking soda for flour, and an old sock for the sponge.
Soaking Copper Tubes in Vinegar
If you don't want to put in as much manual labor, soak your copper pieces in vinegar for an equally efficient cleaning method. Lay each copper piping piece in a large container or bucket. Fill the container with white vinegar until the pipes fully submerge.
Vinegar contains five percent of acetic acid, which begins to remove oxidization and hard water deposits. Let the tubes soak for at least 15 minutes.
Remove the pipes from the container and scrub them with a wet cloth or sponge. Wipe the outside with a dry cloth and then lay the pipes upright to let the liquid drain from inside the tubing.
Vinegar is also ideal to clean copper jewelry. Soak the jewelry and use an old toothbrush to get rid of tarnish or gunk in the crevices. Rinse and dry.
Homemade Copper Scrubber
Sometimes the oxidation process requires a little more strength than a cotton rag, but avoid steel wool and scrub brushes. Creating a copper tubing scrubber is possible with only two household staples.
Cut a lemon in half. Dab the cut end in salt and scrub your copper pipes. The acid from the lemon juice breaks down the tarnish while the salt buffs away signs of tarnish. This homemade scrubber breaks down grime and build-up on a faucet or cookware as well.
How to Clean a Copper Pipe with Ketchup
Lemon juice isn't the only ingredient that breaks down oxidization on copper pipes. Ketchup is full of acid that works well to clean and polish copper piping.
Liberally apply ketchup to all your copper and let sit for 20 minutes. Use hot water to rinse away the ketchup, and you'll discover how easy cleaning copper pipes can be.
Use this simple remedy for cleaning copper pans, too. You'll be surprised at the excellent results.
Cleaning Copper Pipes with Calcium, Lime, and Rust Remover
The go-to way to clean copper usually involves purchasing a bottle of calcium, lime, and rust remover. When handling this product, make sure you protect yourself from the harsh chemicals.
Wear rubber gloves, a face mask, long pants, and sleeves when applying this chemical to your copper. Open a window or work in another well-ventilated area to prevent inhaling too many fumes.
Read all instructions located on the back of the bottle to ensure safe handling practices. If you ingest the remover, immediately contact your local poison control center.
In a large glass bowl, combine equal parts water and the calcium, lime, and rust remover. With a cotton cloth or rag that is only used for cleaning purposes, soak it in the cleaning solution.
The cotton prevents scratching the pipes while scrubbing them. While you steady the tubing with one hand, begin to clean it with the other. Avoid using steel wool or a bristle brush to avoid creating dents or scratches.
Adding Extra Shine to Your Copper Pipes
If your copper is still looking a little dingy after applying one of these methods, using a brass tarnish remover like Brasso is a great way to give your copper some extra shine.
Shake the polish container. Dip a clean, dry cloth in the polish and rub the copper pipe in small circles. Use a toothbrush to reach small or hard to reach areas. Once finished, you'll have copper that sparkles for years to come.
Of course, you can make your own homemade copper polish with ingredients you already have, too.
Cleaning copper pipe has never been easier than heading to the kitchen and grabbing a few ingredients. Knowing how to clean a copper pipe pays off in the long run by prolonging the metal's life and keeping any home-damaging accidents from occurring.
When you realize that there are so many simple ways to clean a copper pipe, you won't dread having to do this chore once every few years.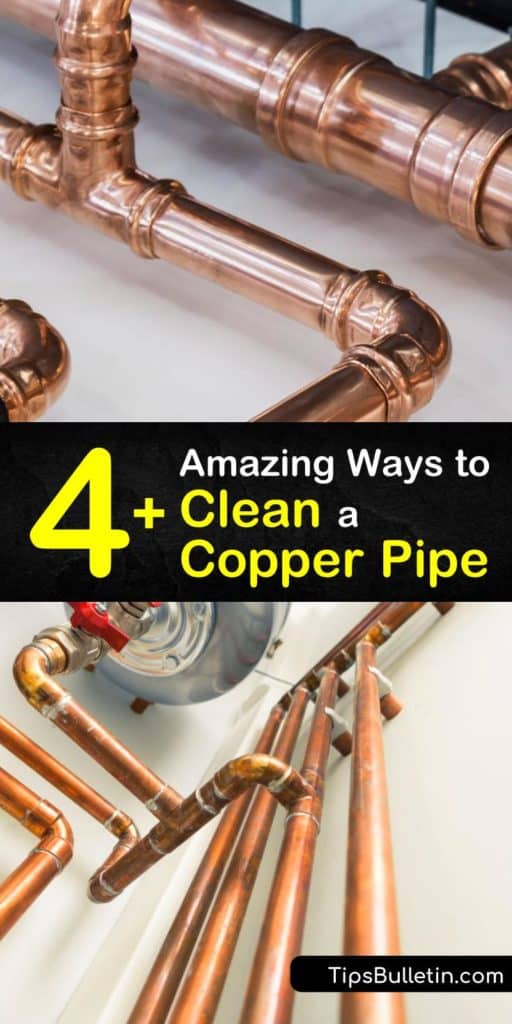 If you found our ideas on how to clean a copper pipe easy and effective, share these pipe cleaning tips on Facebook and Pinterest.