Every makeup enthusiast drops the mascara wand or smudges freshly applied foundation on their shirts; makeup is an art, and sometimes art is messy. Discover how to get mascara out of clothes, sheets, and other fabrics with everyday items and easy tutorials. Find helpful tips to treat every lipstick stain, foundation flub, and eye makeup mark clinging to your clothes.
The first mascaras were used thousands of years ago in Egypt and have endured as part of modern cosmetic applications. However, the mascara we use today differs from those in ancient times. In the early 19th century, a French-born perfumer named Eugene Rimmel created a new cosmetic using petroleum jelly – the famous mascara. To this day, the Rimmel name translates to "mascara" in several languages.
Modern mascaras contain oils, waxes, and preservatives which help them build volume and stick to lashes. These same ingredients adhere to fabrics and sometimes make cleanup laborious. Don't reach for the bleach; make a makeup stain a thing of the past with our incredible tips and tricks.
Discovering How I Remove Mascara from My Clothes
Waterproof mascara and other popular cosmetics leave their mark on more than just your face. Modern cosmetics are made to last and often adhere to fabric firmly. Common ingredients in makeup include emulsifiers, thickeners, moisturizers, and stubborn pigments.
Explore easy strategies to help with makeup stains on clothing and other household fabrics. Learn tips to conquer lipsticks, waterproof mascara, and even lash glue spills. Find the answers to your stain-fighting questions.
Using a Makeup Wipe on My Clothing for a Quick Clean
Mascara mistakes happen to the best of us, usually when we don't have time to do a load of laundry. Use makeup wipes to get mascara out of clothes without washing. These handy wipes are made to remove makeup stains and are ideal for breaking up mascara marks, foundation stains, and other makeup mishaps.
Gently blot the mascara stain away with a makeup wipe. Use a light dabbing motion to pull the makeup out of clothing fibers. Try an oil-free makeup remover on a cotton pad if you don't have makeup wipes. Removers and makeup wipes are best for fresh makeup marks and aren't suitable for delicate fabrics like silk or wool.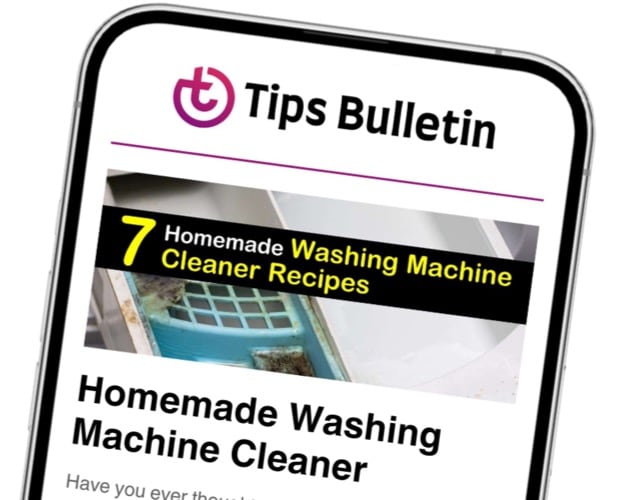 Finally, an email that Transforms Your Home.
Get the latest home and garden tips from our experts, delivered straight to your inbox.
How I Get Mascara Out of My Clothes
Don't let foundation flubs and makeup stains ruin your favorite clothing. Even soap and water can help. Liquid soap, laundry detergent, dish soap, or liquid dish detergent will do a pretty decent job of removing most makeup marks. Find out how to get mascara out of clothes with simple soap and water.
Fill a measuring cup or small bowl with two cups of cool water, and add a small squirt of your preferred soap. Wet a clean cloth and massage the makeup stain away in small circles. A toothbrush works, too, and might even do a more thorough job on set-in makeup stains.
A slight soap lather is inevitable and may need rinsing to continue the stain removal process; flush and blot as much as required. Soap sometimes leaves a noticeable ring where it meets dry fabric, and it's essential to wash it away. Rinse the whole clothing item in cool water or put it directly into the washing machine.
Removing Mascara from My Fabric with Shaving Cream
Believe it or not, shaving cream is a highly recommended stain remover by many makeup artists. A simple can of shaving cream contains ingredients that break apart oily makeup stains, loosening them for easy removal. Use these tips for how to remove mascara from clothes with shaving cream.
Shaving cream is excellent for set-in, stubborn stains like eye makeup and effective against foundation residue around your shirt collar. Be sure to use real foam shaving cream, not gel; it may stain white clothes and other fabrics.
Wet the makeup-stained area with cold water, and apply a small dollop of shaving cream onto the makeup mark. Scrub the shaving cream in circular motions with a soft toothbrush, then rinse the stain in cold water and machine wash as usual.
A Spritz of My Hairspray for Makeup Stains
Many makeup enthusiasts swear by a spritz of hairspray for troublesome mascara and lipstick stains. An alcohol-based hairspray helps stop stains from spreading and dissolves stubborn oils that cling to the fabric.
Spray a tough stain and let it sit for ten minutes. Blot with a clean cloth, and rinse with cold water. Put your clothing in the washing machine right away for the best results.
My
Micellar Water for Waterproof Mascara Stains
Micellar water is a cleanser that originated in France as a solution to hard water. It contains micelles, or molecules, that pull dirt, oil, and other contaminants from the skin's surface. These helpful molecules are gentle enough for your face and strong enough to get red lipstick stains off clothes and black mascara off other fabrics.
Micellar is suitable for waterproof mascara stains, lipstick stains, foundation stains, and fallout from eye makeup. Soak a cotton pad, cotton ball, or clean cloth with micellar water to remove mascara stains. Gently blot the makeup away from the fabric and rinse with cold water. Always test a small area before using a new cleaning solution on your clothing.
Using Distilled White Vinegar for Lash Glue on My Clothing
If you do your own lash extensions or false lashes, you know the pain of messy lash glue spills. Lash adhesives stick to everything and are resistant to soap and water. Turn to distilled white vinegar for sticky nail glue on clothing and watch the glue melt away.
Make a quick DIY cleaning solution by combining half a cup each of vinegar and water. Apply the vinegar to the stained area, and leave it to sit for 15 minutes. Blot away the makeup with a clean cloth, and rinse in cool water; repeat as required. A citrus-based adhesive remover like Goo Gone works for large lash adhesive spills.
How I Remove Mascara from My Pillowcases and Sheets
Despite the best skin care intentions, even the most diligent of us sometimes fall asleep with the day's makeup on. Diluted dish soap removes mascara from fabric like sheets and pillowcases without ruining materials.
To fight mascara stains on sheets and pillows, use two parts soap and one part cool water to blot the mascara stain with a clean cloth. Rinse the soapy residue from your sheets with clean, cool water, then throw your expertly pre-treated sheets and pillowcases into the washing machine. Dry as usual.
How I Get Makeup Marks Out of Carpet
We've given tons of great tips for how to remove mascara from clothes, but what about carpet? Makeup drips and dribbles are unavoidable. A bit of foundation or a rogue lipstick stain can ruin the carpet if not treated promptly. Follow this DIY tutorial to get your carpet sparkling clean after an unexpected makeup spill.
Soak up excess makeup with a paper towel. Although carpet fibers are usually synthetic, they absorb ground-in spills. Carefully lift as much of the stain as possible without rubbing it into the fibers or carpet padding.
Mix the dish detergent, household ammonia, and water to make a cleaning solution. Dip a clean sponge into the detergent and ammonia cleaning solution. Work your way in from the outside of the stain to prevent it from spreading. Be sure to use a clean cloth to soak up the excess solution and continue until the rug is spotless.
Trying Rubbing Alcohol for My Lipstick Stains
Lipstick stains are stubborn and often require something more robust than soap and water. The average tube of lipstick contains a complex mix of pigments, oils, and waxes that cling to fibers and stain fabrics like mascara does. Many makeup professionals recommend rubbing alcohol to quickly dissolve a lipstick stain, foundation stain, or mascara stain.
Check the tag to ensure your clothing is color-fast; test the rubbing alcohol in an inconspicuous area before applying it to the stained area. Get a cotton ball, cotton pad, or a sheet of paper towel, and soak a little bit with rubbing alcohol; nail polish remover works in a pinch.
Use the wet cotton ball to blot the lipstick stain out of your clothing, and rinse with cool water. This method will also work to get black stains and Sharpie off clothing. The ink stain will loosen up due to the rubbing alcohol and will come off clothes much easier.
Trying a Laundry Service for Mascara Stains on My Delicate Fabric
Sometimes it's impossible to remove mascara from delicate or fragile fabric. Don't give up hope on your silks or linens; use a professional laundry service to fight makeup stains on your behalf. If you're struggling with makeup stains, a professional dry cleaner or laundry service is one way to ensure your clothing is taken care of.
Many professional cleaners offer unmatched expertise, and putting your best clothes in the hands of a knowledgeable pro gives you peace of mind. These days, many clothing cleaners even provide pick-up and drop-off services to maximize convenience. Don't hesitate to contact professionals if you find yourself stumped for solutions.
We hope our tips about how to get mascara out of clothes serve you well on your makeup journey. Prevention is essential; there are a few steps you can take to minimize makeup spills on carpets and clothing.
Keep makeup off the carpet by doing it in the bathroom or another room with hard flooring. Stop makeup transfer by draping a towel around yourself.
Trying new looks and experimenting with different makeup brands is a great way to build confidence and expand your repertoire. These awesome cleaning hacks will keep you safe from unwanted makeup stains and allow you to treat fussy makeup marks from mascara, foundation, lipstick, and more.
If you loved learning how to get mascara out of clothes, sheets, and other fabrics, share this article with your makeup-loving friends on Pinterest or Facebook who need clever makeup cleaning hacks.