Find out how to remove hand sanitizer stains from wood and eliminate fogging or faded spots on your hardwood floor or wood furniture. Though hand sanitizer has many uses in cleaning and stain removal, it doesn't work well when used as a stain remover on wood.
While hand sanitizer is excellent at removing stains and disinfecting some surfaces like fabrics and plastic, it's incredibly harsh and drying on wood, leading to staining. If you tried to use an alcohol-based hand sanitizer to remove an ink stain from your table, you need to know how to get hand sanitizer stains off wood.
If hand sanitizer gets on wood in your home, don't panic. Fortunately, there are many simple DIY fixes. Soak as much as you can immediately with a paper towel or clean cloth, and choose an idea below for removing hand sanitizer stains from wood without damaging the wood stain or the wood itself.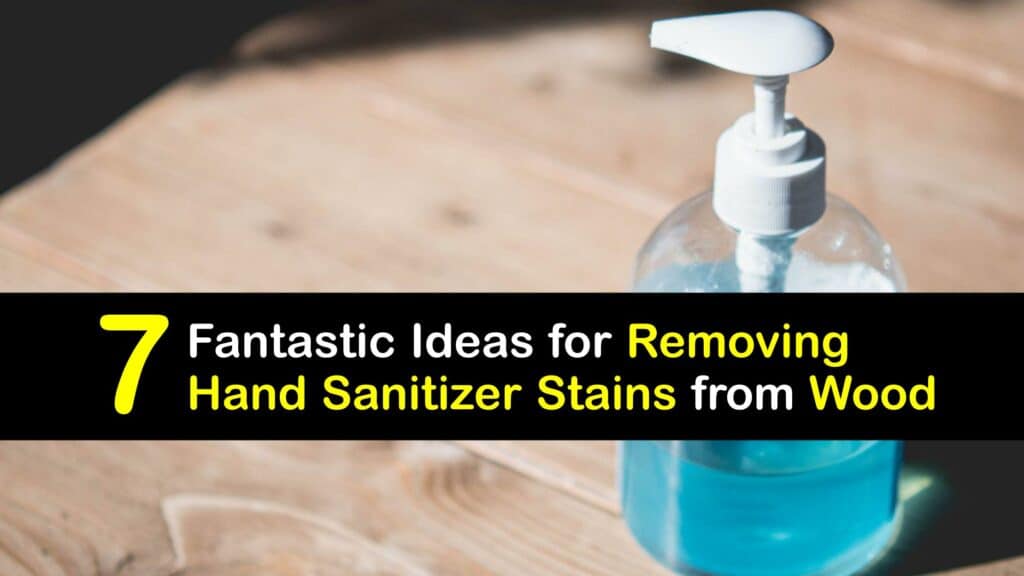 Effective Methods For Eliminating Sanitizer Marks On Wooden Surfaces
Many homeowners don't understand how to remove hand sanitizer stains from wood and worry their wood floors and furniture are ruined after an accident. Removing hand sanitizer stains from wood or removing isopropyl alcohol stains from wood is uncomplicated, with a little knowledge and the right supplies. Repair bleached spots and enjoy smooth, classy-looking wood again.
How Common is a Hand Sanitizer Stain?
Hand sanitizer or rubbing alcohol is often used in stain removal to get blemishes out of wood or getting sticky residue off wood. Using hand sanitizer to remove stain and discoloration from a wood surface is a popular home remedy.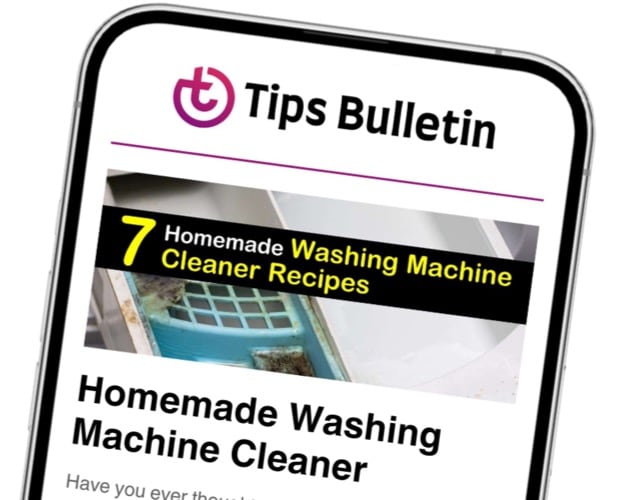 Finally, an email that Transforms Your Home.
Get the latest home and garden tips from our experts, delivered straight to your inbox.
Though it's usually effective, this technique risks leaving behind an alcohol stain. Hand sanitizer spills on wood leave a similar discoloration. If you are removing permanent marker from wood with hand sanitizer, use caution to only apply it to the stain rather than the surrounding area.
If you had an ink stain and applied hand sanitizer to the stained area, you likely ended up with a faded or lightened spot, similar to if you use bleach. Fortunately, it's possible to remove hand sanitizer stains from wood to keep your home decor looking appealing.
Guidance On Eradicating Sanitizer Blemishes From Wooden Items
Toothpaste removes white cloudy hand sanitizer marks from stained wood, but select traditional toothpaste rather than a gel one. Put a small blob of toothpaste onto a clean cloth, work it into the lightened parts, and let it sit for 20 minutes.
Buff the area with a soft cloth until the toothpaste lifts. Treat with a good quality furniture polish to rehydrate and restore a smooth finish.
Techniques For Clearing Sanitizer Spots From Wood
Distilled white vinegar is touted for its remarkable stain removal capabilities, making it a cheap home remedy to get cloudiness out of wood after a hand sanitizer accident. Mix with water to dilute acidic vinegar.
Shake the water and white vinegar in the spray bottle, spritz a soft cloth, and use it to wipe away the stain. Use these simple ingredients to make a simple DIY furniture cleaner, too, whether you are cleaning antique veneer furniture or just need to remove a stain. Avoid over-wetting the fabric and transferring too much water to your wood.
Applying Furniture Polish To Clear Sanitizer Marks From Wood
Hand sanitizer comprises mainly alcohol – a heavy solvent with powerful dehydration abilities. Where hand sanitizer dehydrates your hardwood floor to leave a lightened spot, furniture polish rehydrates it to return the wood to its previous color.
Use an appropriate furniture polish for your wood type, treatment, and pigment. Apply it with a soft cloth per the manufacturer's recommendations to remove the stain or get a sticker off wood surfaces. Work the polish deep into the wood grain using methodical, circular motions. Spread a second coat of polish if required and return your wood products to their original coloring.
Cigar Ash: A Superior Solution For Sanitizer Stains On Wood
Cigar ash penetrates deep into the wood grain to draw out any remaining alcohol and recolor damaged wood.
Drop the cooled cigar ash onto the damp cloth and squeeze them together to moisten. Rub the damped ash into the stains on your wooden table or floor, buffing and scrubbing for a minute or two. Use the clean side of the damp cloth to wipe up the ash, followed by the dry cloth. Apply a coat of furniture polish for a lustrous finish.
Nail Polish Remover: An Alternative For Cleaning Sanitizer Residue On Wood Furniture
While it's intended to remove nail polish, nail polish remover has other applications in stain removal. The remover is made from acetone and is found affordably in any cosmetics store.
Nail polish remover has a strong odor and is best used in a well-ventilated space. Soak a clean cloth in the nail polish remover liquid and rub away the stain or use it for removing paint from wood baseboards if you spill a few drops during remodeling. Allow the stained area to dry, and reapply the nail polish remover until the blemish lifts.
How To Clean Sanitizer Stains From Your Wooden Surface
Cooking oil rehydrates wood to remove any sticky adhesive from wood and restores the dried, bleached spots left behind by hand sanitizer. If the hand sanitizer spill is fresh, use a warm, barely damped cloth to wipe away any excess and soak up as much as possible with paper towels.
Once the stain is dry, apply a generous coating of cooking oil, let it sit for a few minutes, and blot. If the surface still appears marked, rub on another layer of oil until the wood is rehydrated and any blemishes are eliminated.
If you had marker stains on your wood table and tried to use hand sanitizer as a stain remover or spilled some on your hardwood floors, you want to know how to get hand sanitizer stains off wood. While hand sanitizer is a valuable substance for disinfecting and stain removal on hard wearing surfaces like plastic, it leaves marks, bleaches, and discolorations on wood.
A blemish on your floor or furniture is unsightly and seems challenging to remove. Use straightforward methods and restore the wood in your home to look clean and stylish.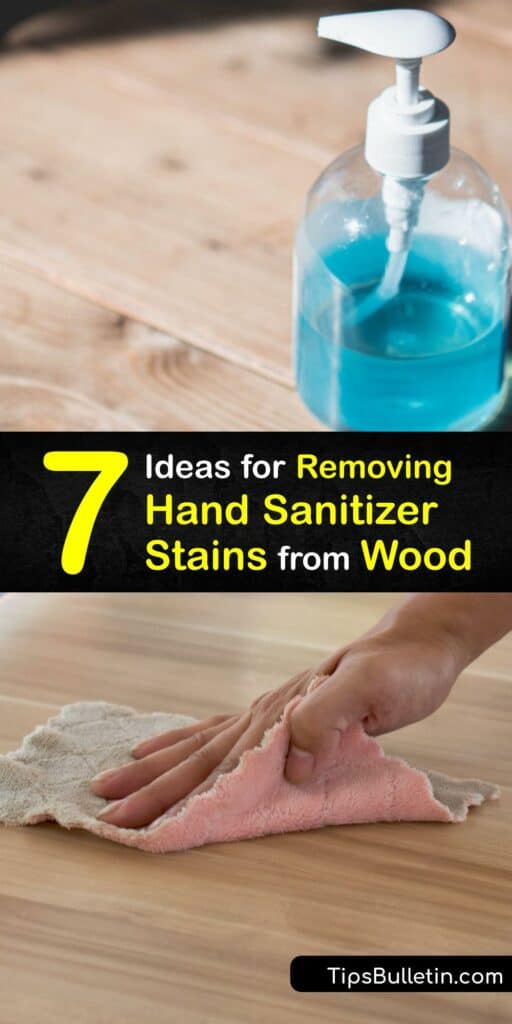 If you loved this article on how to remove hand sanitizer stains from wood, please share these clever tips for removing hand sanitizer stains from wood with your friends and family on Pinterest and Facebook.